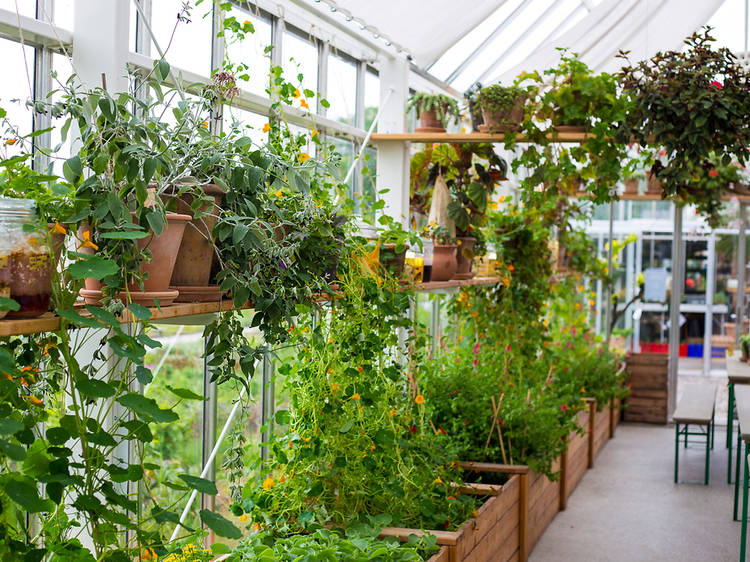 Photograph: Anna Svetlova / Shutterstock.com
Urban farms continue to flourish throughout the city, giving residents the chance to green their fingers, support community initiatives and encourage biodiversity across the Danish capital.
Take Øens Have: an urban farm and restaurant where locals can grow or buy produce, eat at communal dining events, learn about organic agriculture and even attend yoga classes.
Or Byhaven2200: a volunteer-run garden project in Nørrebro that's open to anyone. The raised vegetable beds and herb gardens fringe a large, communal table where Copenhageners are able to enjoy the season's harvest together.
And it's not just vegetables being farmed in the city: Havhøst grows regenerative crops like seaweed in Copenhagen's harbours. These absorb nutrients from the sea, bind CO2 and create new underwater habitats for even more marine life.