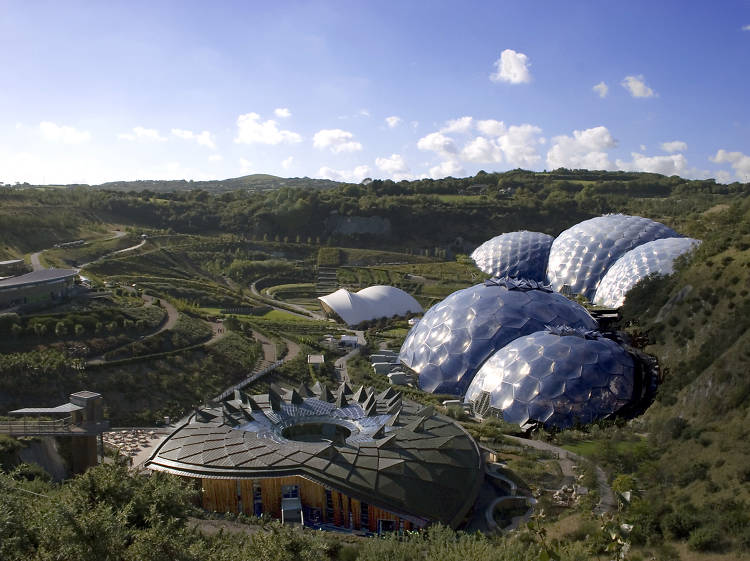 Photograph: Tamsyn Williams
What is it? Two giant biomes that look like oversized footballs but actually contain a paradise of plants and the world's largest indoor rainforest.
Why go? The Eden Project is one of those ultra-famous tourist attractions that are actually well-worth going to because it's as good as they say it is (possibly better). The two main areas are the Rainforest and Mediterranean biomes, and they've also got huge outdoor gardens to explore. Just don't eat any apples or get chatting to a snake.