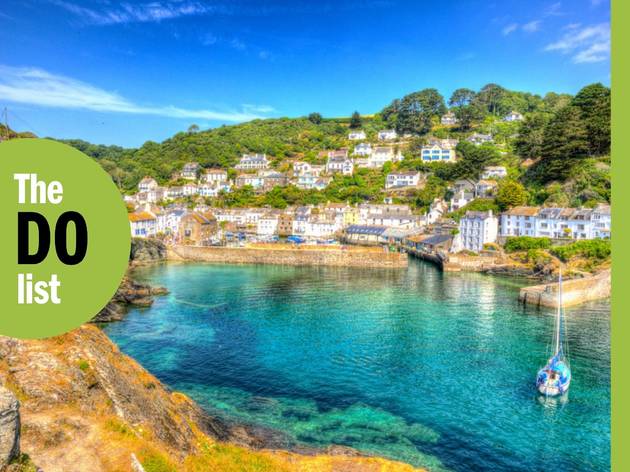 The 12 best things to do in Cornwall
From the wind-swept moors to the dazzling coastline, these are the best things to do in Cornwall
PLEASE NOTE: Overnight stays are currently not allowed in England until April 12. Facilities and businesses in the towns and villages we mention may be closed at the moment. Please be mindful of the people who live locally. Check whether car parks are open before you set off and adhere to social distancing guidelines when visiting. UPDATED MARCH 2021.
Hurray! Holidays are back on the cards this summer. If you're looking for a change of scene, but don't fancy all the fuss travelling abroad will entail this year, the UK has plenty of stunning destinations that don't require a passport. If sea, sand and sun is your vibe, you can do worse than a trip to the white sandy beaches and picturesque countryside of Cornwall.
Everyone has their own preferred list of things to do in Cornwall. The surfers call out the beaches of Newquay, Praa Sands, Porthtowan and the rest. The foodies (and London escapees) have Rick Stein's Padstow and artsy St. Ives. Families opt for the Eden Project, the campsites and bucket-and-spade promenades. And the quieter souls have the sub-tropical gardens of Trebah and all the cream teas in Falmouth and beyond. But Kernow (as the Cornish call it) is also a country with a strong sense of its own identity. This ruggedly beautiful tip of the south west has its own flag and language, plus a history filled with myths, legends and romantic folklore. Be warned: Cornwall will steal your heart.
Done something on this list and loved it? Share it with the hashtag #TimeOutDoList and tag @TimeOutEverywhere.
Find out more about how Time Out selects the very best things to do all over the world.
Best things to do in Cornwall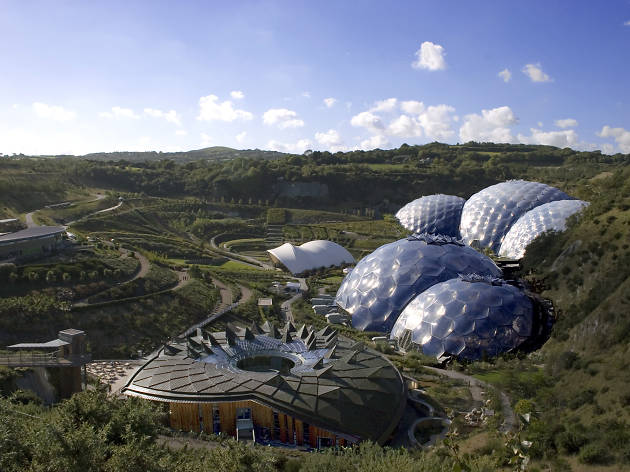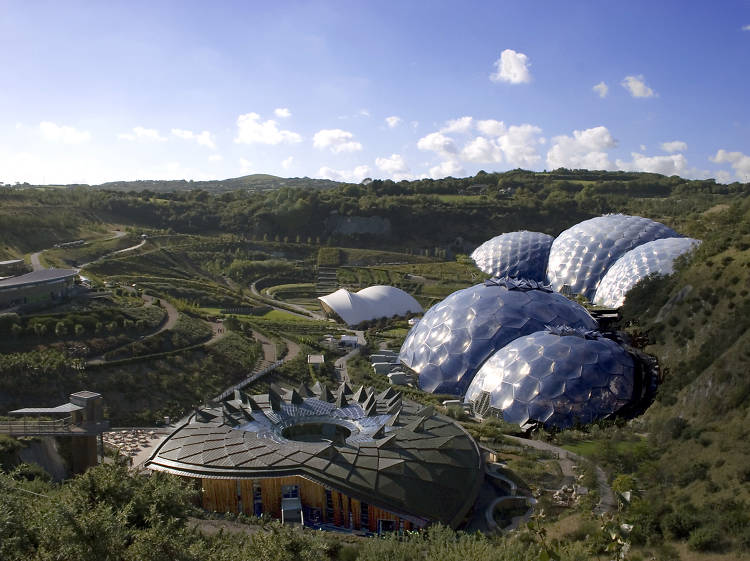 © Tamsyn Williams
What is it? Two giant biomes that look like oversized footballs, but actually contain a paradise of plants and the world's largest indoor rainforest.
Why go? The Eden Project is one of those ultra-famous tourist attractions that's actually well-worth going to because it's as good as they say it is (possibly better). The two main areas are the Rainforest and Mediterranean biomes, and they've also got huge outdoor gardens to explore too. Just don't eat any apples or get chatting to a snake.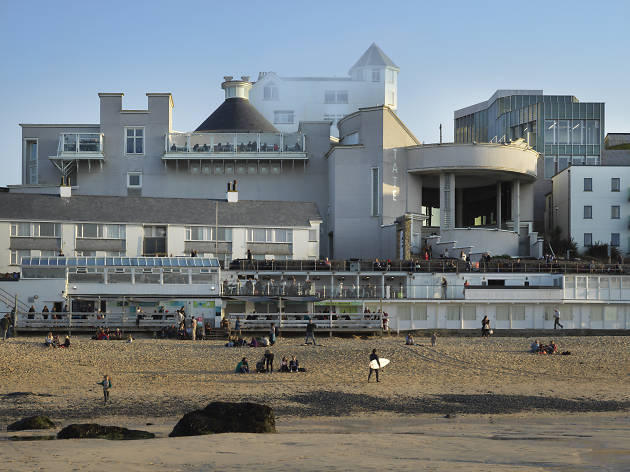 © Marcus Leith and Tate St Ives
What is it? Award-winning, beachside branch of Tate capitalising on the Cornish town's history as a hangout for artists. Really, really good artists .
Why go? This westerly outpost of Tate is something special, because it's simultaneously local and global. It was the unique quality of light that dragged generations of artists to St Ives, and visitors to the gallery can admire it pouring through the glass-front of this stunning building.
What is it? A two-day tour of Cornwall taking in Tintagel Castle, the moors and generally getting you acquainted with the area's famous ancient monarch.
Why go? Long before tourists starting coming to Cornwall for surfing and cream teas, this far reach of England was the focal point of the King Arthur legends. The stories told about those times are literally part of the landscape, whether that's Merlin's cave or Tintagel castle.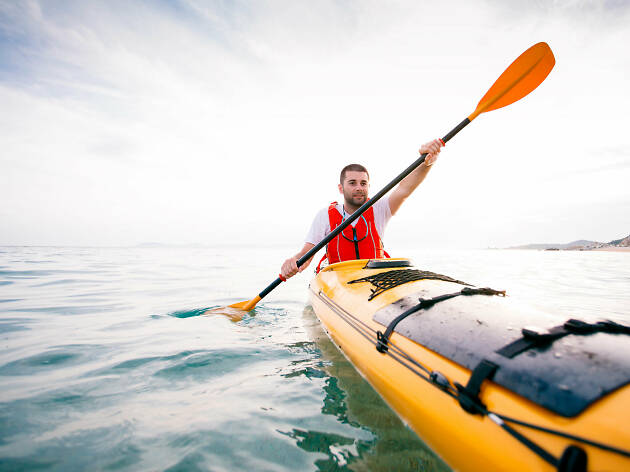 Photograph: Shutterstock
What is it? Wholesome, healthy and hearty entertainment paddling along the Fowey estuary (and stopping for a pub lunch or two).
Why go? As much as Cornwall is about expansive moors and wind-swept beaches, it's also about water – maybe even more so. If water sports are your thing (and you'll need some previous experience for this) consider exploring Cornwall via kayak. Fill your lungs with fresh air, get your arm muscles aching and then debrief over proper pub food.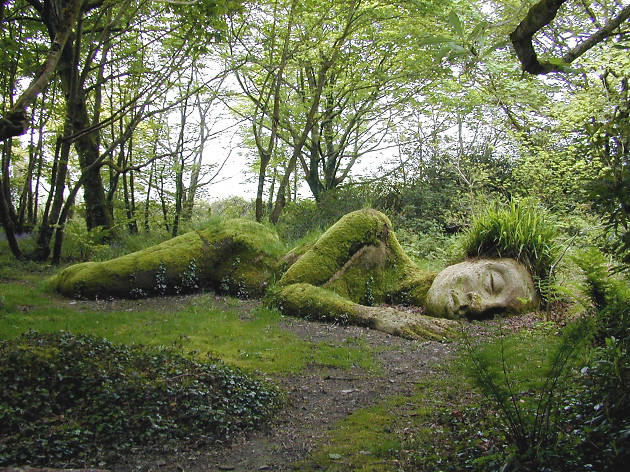 © Heligan Gardens
5. Lost Gardens of Heligan
What is it? Magnificent botanic gardens once lost and now found. The story, the vision and, of course, the plants are all worth admiring here.
Why go? When Frances Hodgson Burnett wrote 'The Secret Garden', she can't have had any idea that Britain would one day be home to a real secret garden rescued from neglect and restored to health. That's exactly what The Lost Gardens of Heligan are. The other heart-warming thing about this place is the project celebrates not the lords and ladies who owned the Heligan estate, but the ordinary, green-fingered men who gardened.
What is it? Quite possibly the most attractive open-air theatre in the UK, carved into a massive lump of rock and ending with the sea.
Why go? The Minack Theatre opened in the 30s after Rowena Cade thought this piece of cliff would make a good setting for people to perform 'The Tempest'. No doubt it does, with the dramatic drop to the sea and seating eked out of granite. You can now see more than this one Shakespeare play here, with performances of all kinds staged throughout the summer months.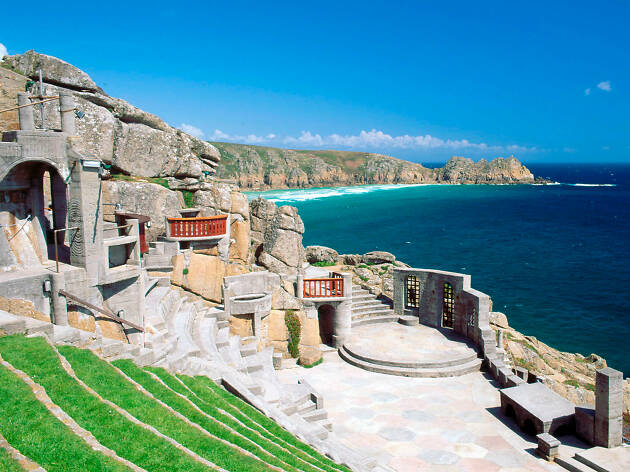 What is it? A tour around Truro and the nearby area based on the television series that got everyone heavy breathing over a man with his shirt off/the Cornish landscape.
Why go? Obviously you just watched 'Poldark' for the epic shots of the Cornish coast and the historically accurate costumes. Right? Hmmm… we're not here to judge but whatever your reasoning for wanting to be intimately acquainted with Ross Poldark, you can explore his version of Cornwall starting with Truro harbour and trundling along the coast.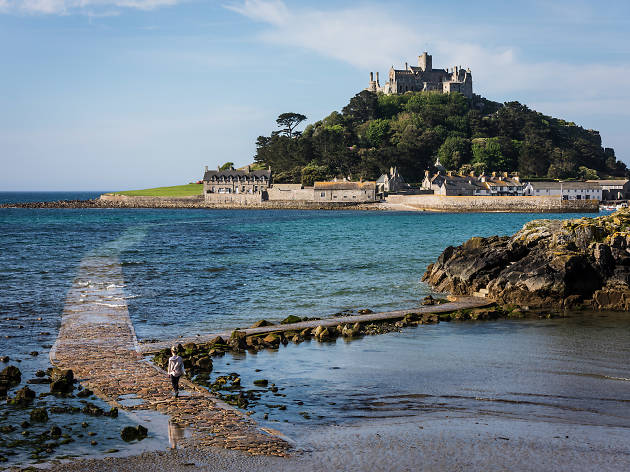 © Mike Searle
What is it? Tiny, rocky island connected to the land at low-tide. Home to the St Aubyn family for generations, the mount has a castle, a chapel, and some lovely gardens.
Why go? There's something so attractively mystical about St Michael's Mount. Situated just off the south coast of Cornwall, this crop of rocks is accessible via a causeway when the tide is low, but not when the tide is high. So like the White Rabbit, you mustn't be late. It's possible to combine visiting this National Trust-owned hideaway with a walk along the South West costal path to nearby Penzance. Then celebrate with a scone.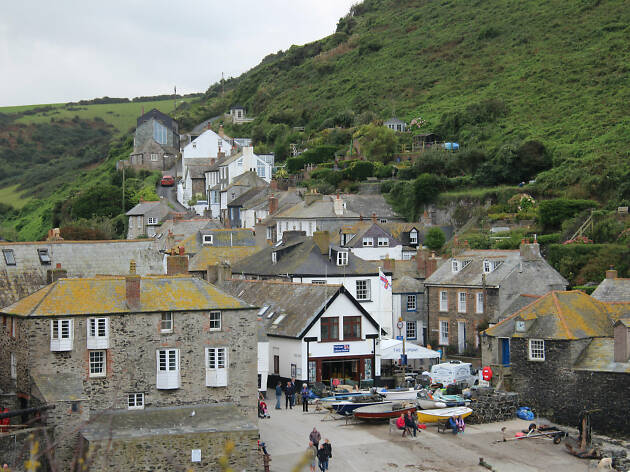 9. Port Isaac (Doc Martin)
What is it? A trip around the fishing village of Port Isaac that's tailored to the whims of Doc Martin fans.
Why go? Port Isaac is now most famous as the location of the television series Doc Martin. It's also a lovely place in it's own right, located on the north coast not far from St Endellion (the place David Cameron's daughter took a name from after being born there). This tour combines all you need to know about Doc Martin with the wider history of the area.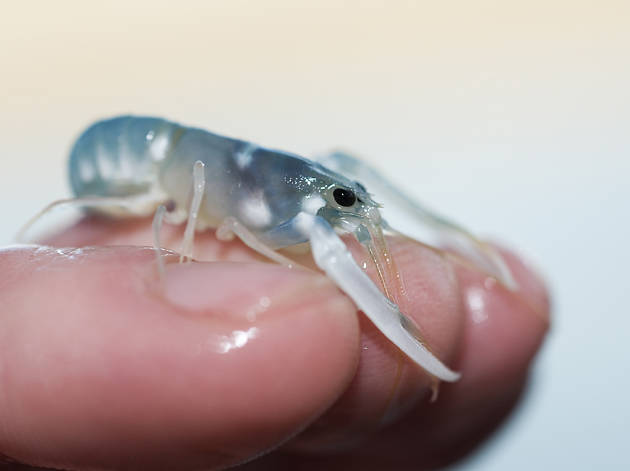 10. The National Lobster Hatchery
What is it? Marine conservation charity quietly helping to change the world one lobster at a time.
Why go? Nowadays people mostly associate Padstow with celeb seafood chef Rick Stein, but before you sit down to a plate of Grade A seafood on a evening, stop for a moment to consider the lobster. The National Lobster Hatchery is a lesser-known tourist attraction in Cornwall, letting you learn all about these pincer-wielding beasts and crucially, how we can make fishing for them sustainable and non-damaging.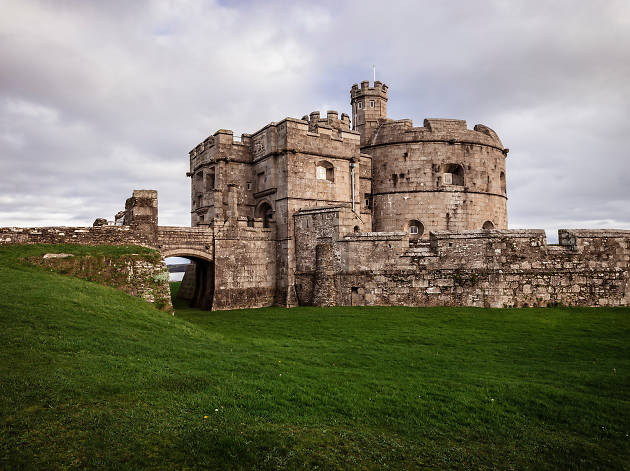 © Mark Parren Taylor and English Heritage
What is it? Tudor fort made by Henry VIII that's played its part in battle after battle. Located near Falmouth.
Why go? People love a good trip around a rural stronghold, and Pendennis Castle (designed for genuine defensive reasons, not for banquets) has an especially interesting history. It was constructed for Henry VIII, but was still being used for military operations in WWII. Take in the story of this remarkable place and then head to Falmouth for lunch.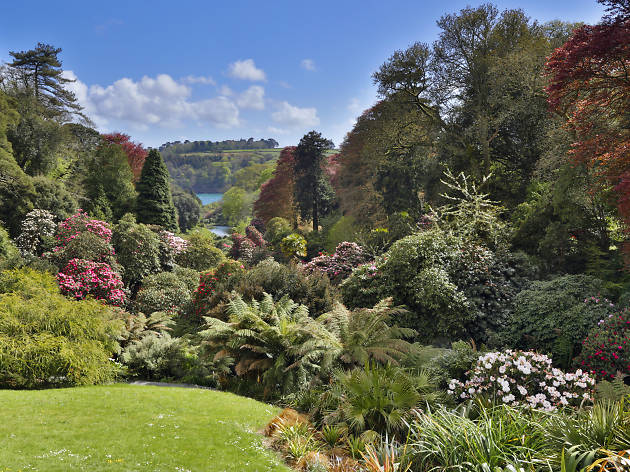 © David Chapman
What is it? Sub-tropical gardens where visitors can roam around the rhododendrons, hop by the hydrangeas and see the sea.
Why go? Yes, it's another set of gardens. Which might sound like something only your granny would want as the focal point of a holiday. But ignore Cornwall's wealth of botanic bounty at your peril. You'd need a heart of stone to not appreciate the beauty of Trebah's mass-upon-mass of blooming rhododendrons in the spring. Plus, you can head straight to the beach afterwards.
Best selling Time Out Offers