Heads up! We're working hard to be accurate – but these are unusual times, so please always check before heading out.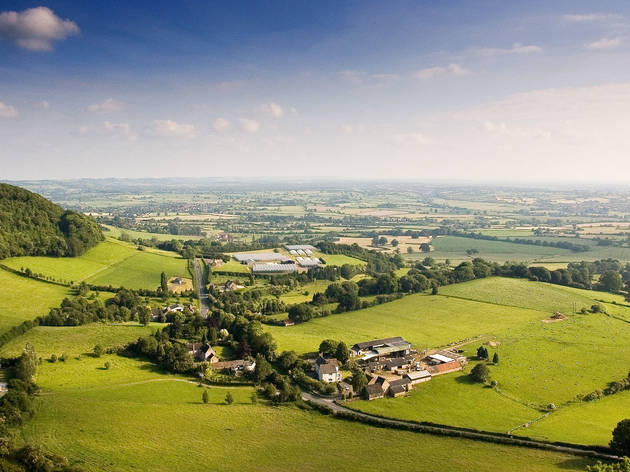 The best Airbnbs in The Cotswolds
Good choice. The Cotswolds really is a glorious part of the UK – and it's got some belting Airbnbs, too
Oh boy is this place pretty. And there are a few reasons why this is just the kind of quintessential vision of England that sends visitors to our shores just a bit batty. The bucolic villages, the honey-coloured cottages, the rolling limestone hills, the medieval churches, the chance to bump into David Cameron and his Chipping Norton chums... okay, that one's not for everyone but look, the Cotswolds really is pretty glorious. And you know what? That means its Airbnbs are some of the best in the land, too. And we've done the scrolling for you and picked out some of our favourite properties, from reimagined churches to cute little pods and glamping spots. Happy holidaying.
RECOMMENDED: The best Airbnbs in the UK
This article includes affiliate links. These links have no influence on our editorial content. For more information, click here.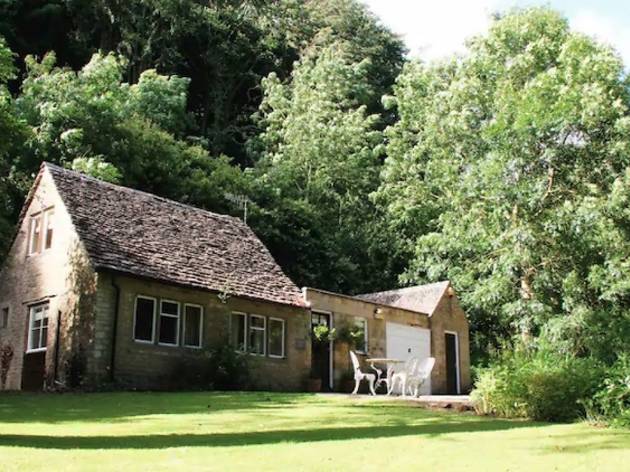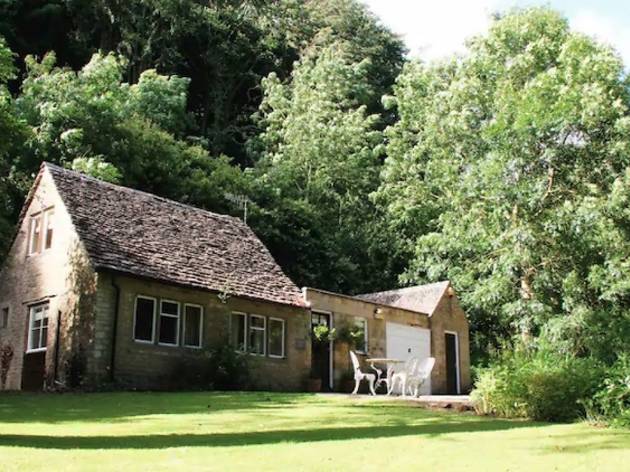 Photograph: Courtesy Airbnb
The romantic bolthole in ancient woods
Sure this is your classic Cotswold-stone cottage but this really is all about the location. Well, if you're a walker, that is. You see this is right in the heart of Owlpen Valley, with woods, lush green fields and a very fancy manor house that's more than worth a walk. And after you've got your walking boots nice and muddy? Settle in with your drink of choice in front of the wood-burning stove. Lovely stuff.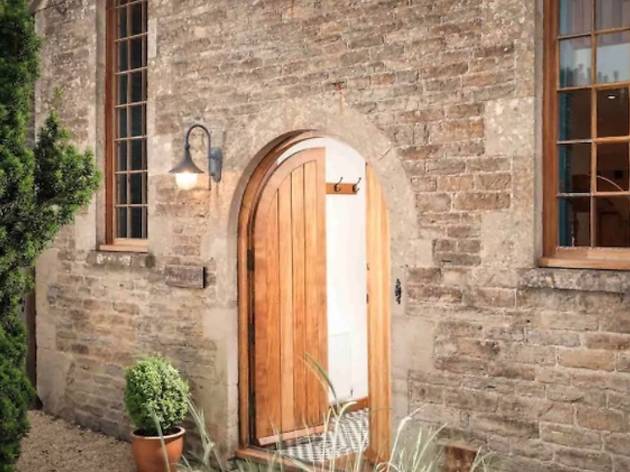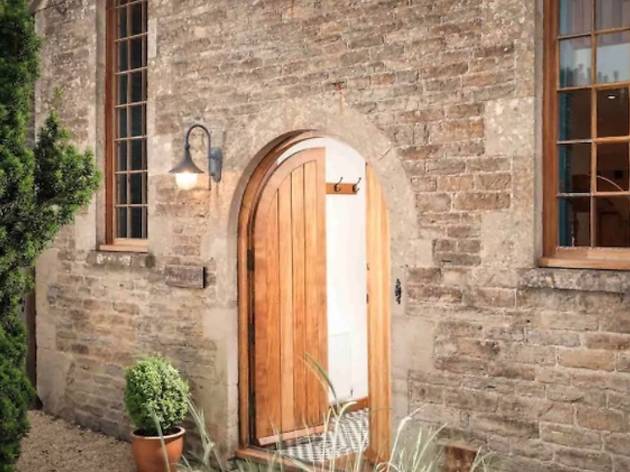 Photograph: Courtesy Airbnb
A converted chapel in Poulton
On your best behaviour please kiddies, let's respect the big guy. And if it's not too sacrilegious to say, we think he'd approve of the conversion of this stunning chapel in the pretty village of Poulton. It's modern, open-plan and just, well, gorgeous, to be perfectly honest with you. There's a big garden too and for decent drinks nearby, head to The Falcon, just down the road.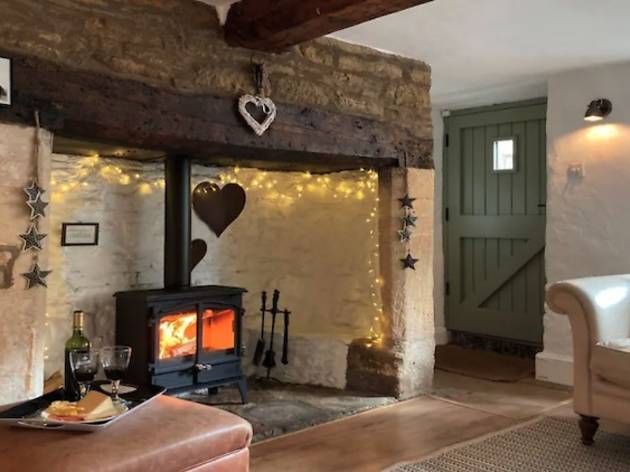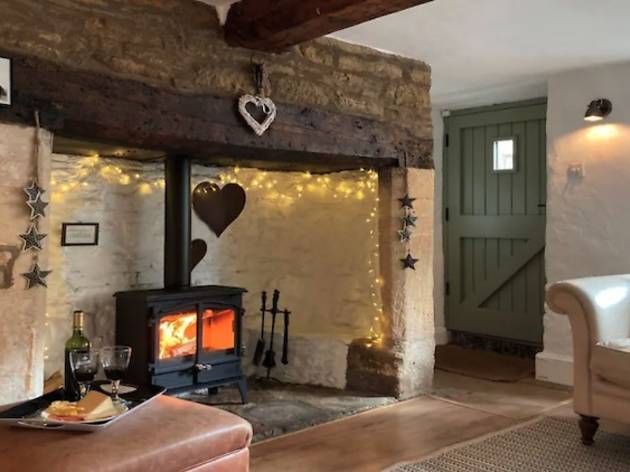 Photograph: Courtesy Airbnb
The Grade II-listed village cottage
This incredibly charming little cottage is located in the village of Bourton-on-the-Water, which is locally known as 'the Venice of The Cotswolds'. But don't worry, you won't need to pack your gondola – it's just that there's a river running through it is all. While a lot of the properties on this list are remote, this one is on the village high street so is perfect for those that like a bit more bustle. But really, it's The Cotswolds, there's not that much bustle anywhere. (And that's a very good thing.)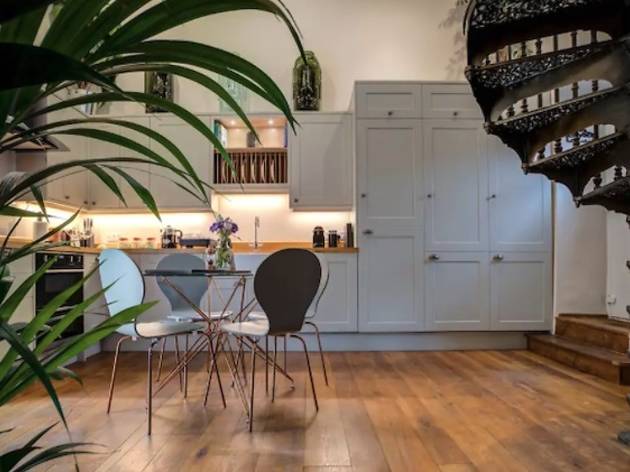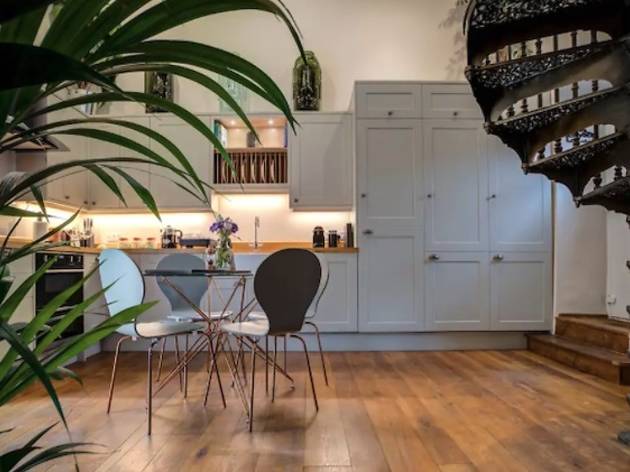 Photograph: Courtesy Airbnb
A luxury medieval barn in Fairford
We love a good barn conversion. Done well, they're spacious, very stylish and super-cosy after a day spent roaming the countryside (or sipping pints at a cute village pub, we're not judging). This luxurious medieval barn conversion offers exactly that – and look at that gorgeous spiral staircase! This one-bedroom conversion in Fairford is a perfect couple's getaway, and also just happens to be next door to a fifteenth-century inn. Nice.
Photograph: Courtesy Airbnb
The thatched-roof cottage in Broadway
Sure you might well be wowed by just how quaint and beautiful this cottage looks but there's more to this than meets the eye. You see it's on a quiet little road in the impossibly lovely village of Broadway – a village often called The Cotswolds' loveliest. The art galleries, museums and antique shops are wonderfully twee and we can absolutely recommend dinner at The Broadway Hotel. It's superb.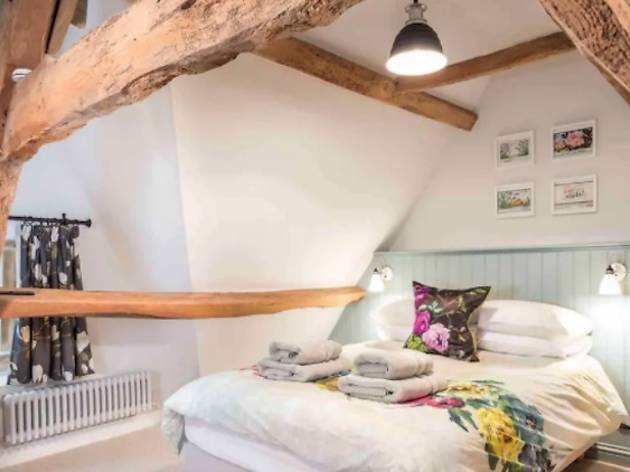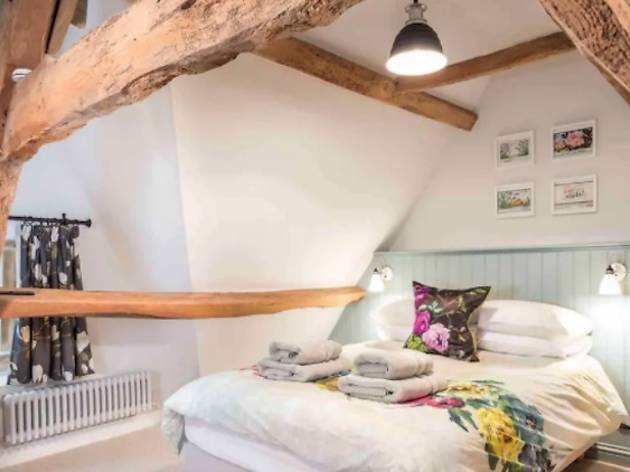 Photograph: Courtesy Airbnb
Another Grade II-listed cottage (there's a few of them around here), this exceptionally pretty farmhouse hails from the seventeenth century but has been stylishly renovated. So you know, less beds-made-of-hay, more beds-covered-in-Egyptian cotton, and all that jazz. It's located in Little Rissington, which is lovely in itself (great base for walks) but also close to Bourton-on-the-Water, too.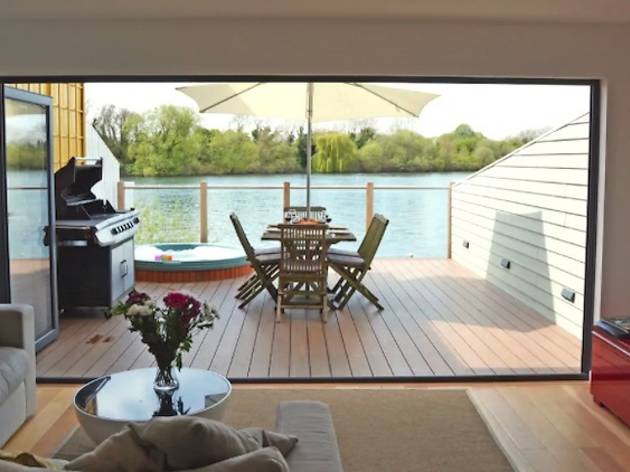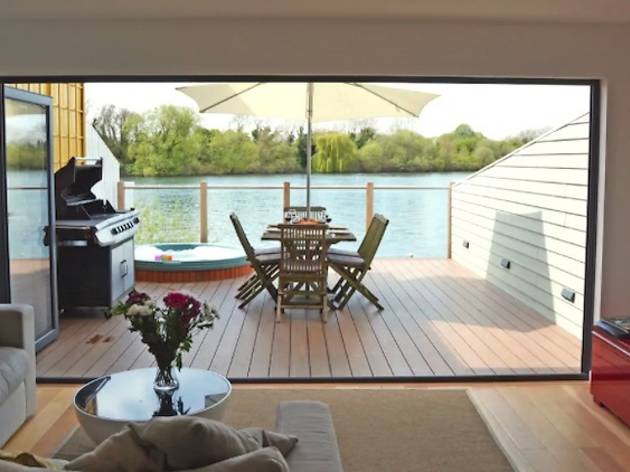 Photograph: Courtesy Airbnb
Travelling far afield is looking pretty tricky right now so you know what you need? The, er, far afield brought to you. And that's exactly what this picturesque lodge provides. You see, it's modelled on the kind of lodge you see all over New England, so you'll basically be in the big old US of A. But if you ask us? We're most wowed by the fact that it's in the middle of the Cotswold Water Park. Wildlife abounds.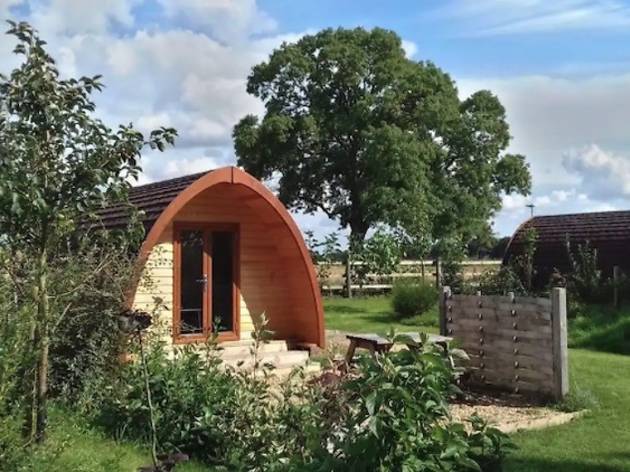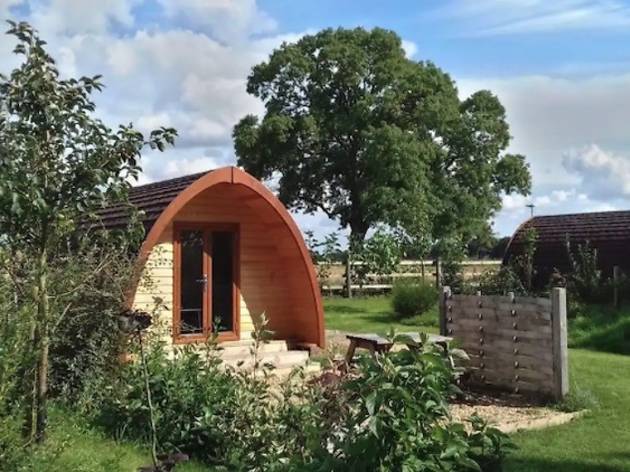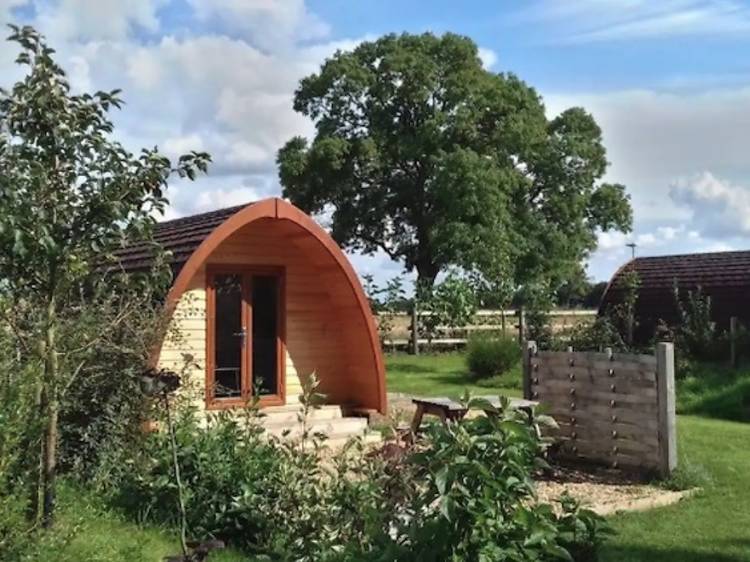 Photograph: Courtesy Airbnb
Fancy full-on nature immersion, but with less faffing around with tents and more chilling beside a fire? Pal, these glamping pods are exactly what you need. In fact, this set of eight individually named cabins (Bluebell! Poppy! Buttercup!) are known as 'mega pods' and sleep up to four. They each have en-suite showers and toilets, TVs, kitchenettes, Wi-Fi and even heating and electrical points. That means you'll have more time to roam the 15,000 acres of private Notgrove Estate or just relax in front of your very own fire pit. There are loads of outdoor activities on offer to book, too.
Ark at ee! That's just the start of it...