The 10 best cheap hotels in the Cotswolds
Complete your trip to one of England's prettiest spots with our pick of the best accommodation that won't break the bank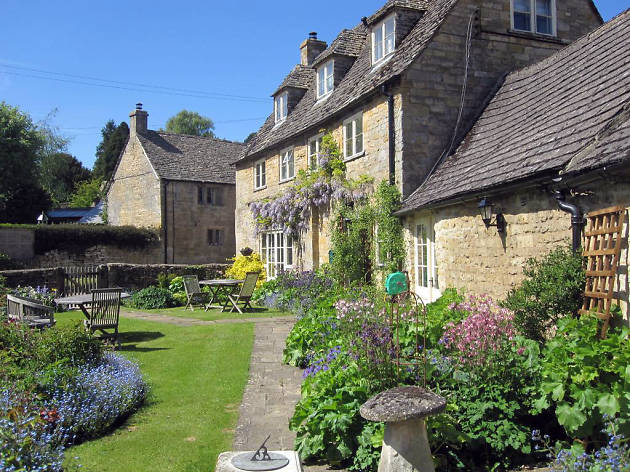 With its flashy spas and boutique hotels, a trip to the Cotswolds isn't cheap – but those gorgeous views of rolling hills don't necessarily have to come at a premium. From ancient inns with exposed beams galore to swish country apartments, we've rounded up the best budget accommodation so all you have to worry about is which fireside pub you'll be cosying up in after all those hillside hikes. And you know what? That means all the more money to spend on hiking kit, pints in pubs, membership at Soho Farmhouse or any of the other great things to do in the Cotswolds. Perfect!
The best cheap hotels in the Cotswolds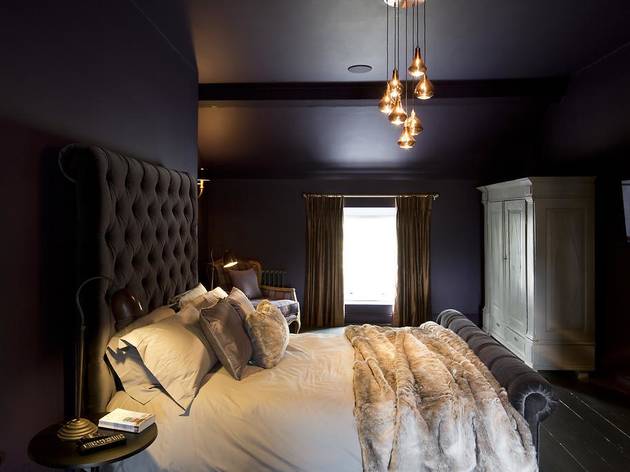 Booking.com
There's nothing drab about Cotswold Grey: a group of stunning apartments that tick all the interior-design boxes, from the fluffy throws on the beds to the fancy lighting. The lush garden is a welcome addition in the summer months and this pleasant market town in the northern Cotswolds has plenty of eighteenth-century features to keep you and your camera happy.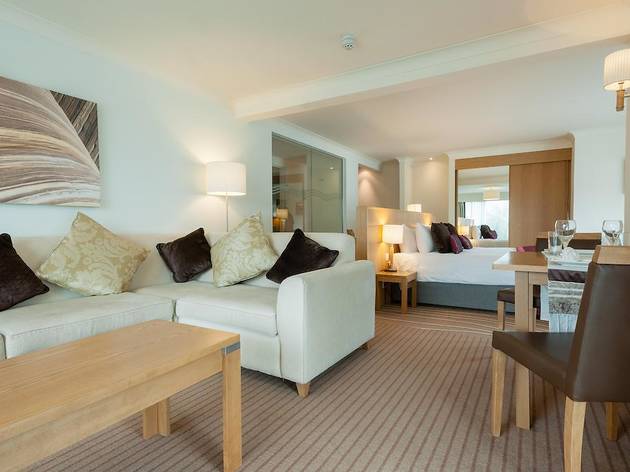 Booking.com
De Vere Cotswold Water Park
Depending on the kind of person you are, you'll either be excited about the onsite gym and pool, or the cute boathouse pub. To be fair, both are equally fine reasons to pick this stylish resort hotel set in the lush grounds of a nature reserve. All rooms are ensuite, and some come with lovely lake views.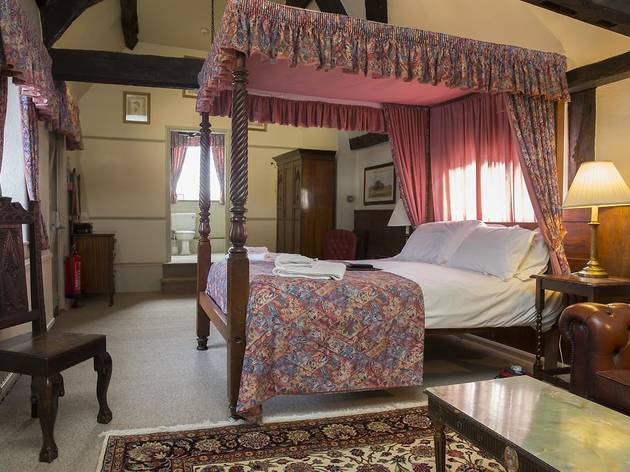 Booking.com
The Golden Pheasant Hotel
With its indulgent four-poster beds, quality pub grub and welcoming vibe, this traditional inn set in the medieval town of Burford, is the perfect base from which to explore the Cotswold's many attractions. Not too far up the road is Stratford-upon-Avon, the birthplace of Shakespeare.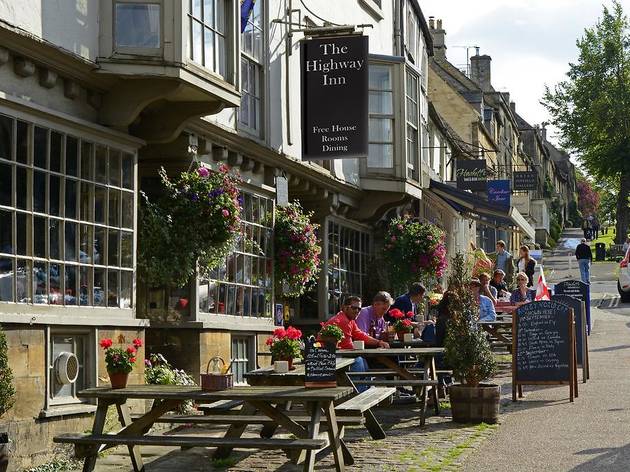 Booking.com
This quaint inn has everything you want from a place to stay in the Cotswolds: characterful wooden beams, floorboards that creak with the weight of five previous centuries, plus ensuite rooms and all the mod cons you need for a comfortable stay. Burford is often described as the gateway to the Cotswolds, so location gets our thumbs-up too.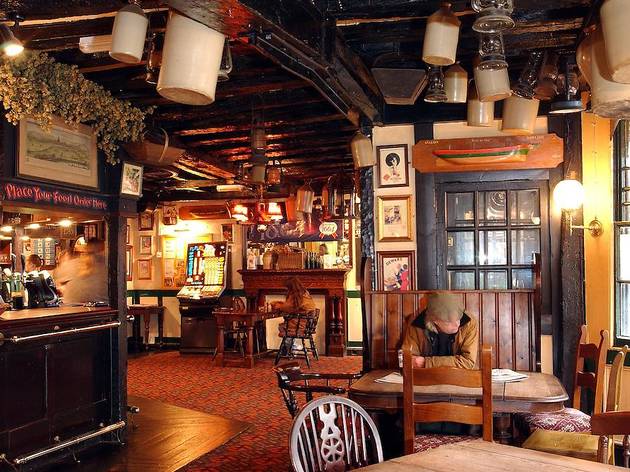 Booking.com
Stepping through the door of this charming old inn is like being transported back to a time when people carried lanterns for light and pub floors were covered in sawdust. It's a stone's throw from Gloucester Cathedral and there are not one, not two, but four onsite bars to choose from, including an award-winning Real Ale Bar, which thankfully is laid with fresh carpets.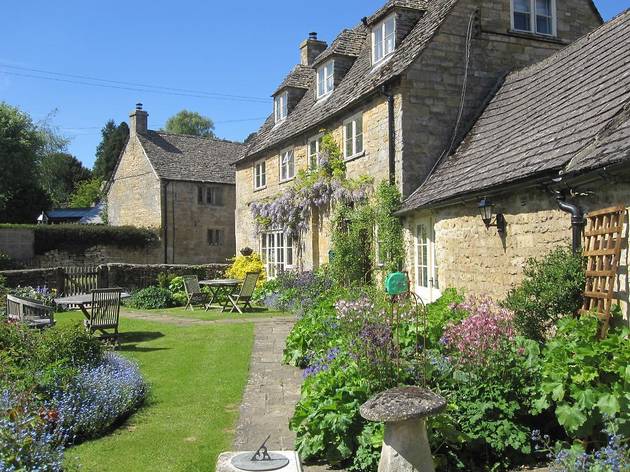 Booking.com
If you're up for exploring the countryside by bike, this quaint cottage, tucked away in a secluded spot in Gloucestershire, is a good shout. Bike rental is available and you can fill up on a freshly cooked breakfast before heading out into the sunshine. Well, fingers crossed with the sunshine. This is England after all.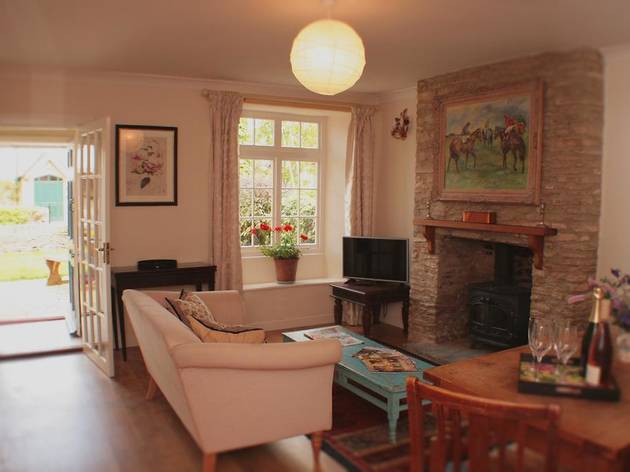 Booking.com
Are you a sucker for an exposed beam? Then the cosy rooms at this utterly charming inn should hit the spot. If you're the active sort Shipton Moyne is well set up for fishing, cycling and hikes through the unspoilt countryside. Apparently, the name originates from a book – before you go looking for a cat with its head in a pot or suchlike.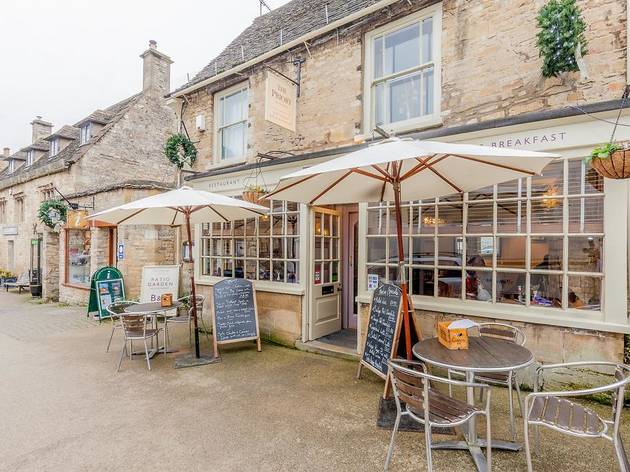 Booking.com
Priory Restaurant and B&B
Cheap-and-cheerful is no bad thing – especially when you've got a budget to stick tightly to. The breakfast is comp and the rooms aren't flash, but they're bright, comfortable and each has a TV. Plus, in terms of location – slap-bang in the heart of Burford – The Priory is a pretty sweet deal.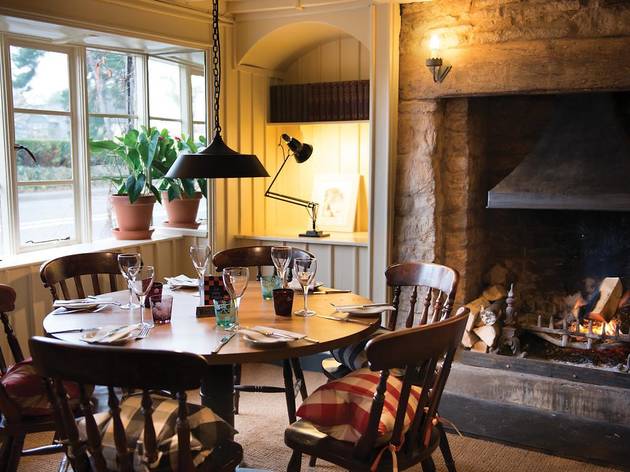 Booking.com
There's nothing like a log fire to warm the cockles. Thankfully, this heritage-listed inn has a few, so you should be able to nab a fireside spot on your stay. The pub grub is second to none, though if you fancy spreading your wings, Stratford-upon-Avon, Warwick, Oxford and the wider Cotswolds are easy to access locations from this scenic spot.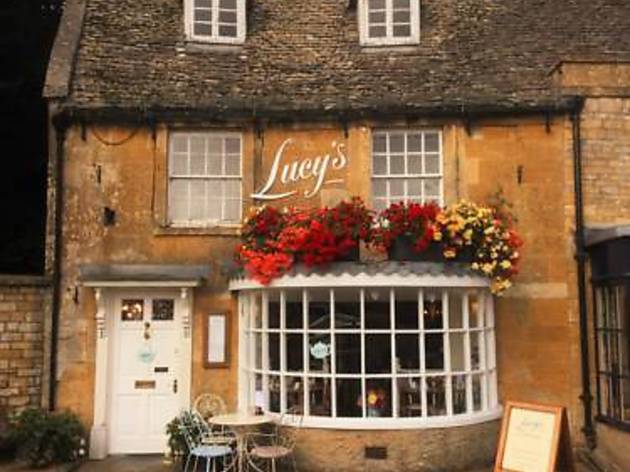 Booking.com
It's highly likely you'll turn up to Lucy's for tea and never want to leave, so it's a good job this pretty little tearoom doubles up a B&B offering cosy rooms with lovely garden views. You'll find this gem in the quaint market town of Stow-on-the-Wold, a place so quintessentially and prettily English that its easy to see why tourists by the coachload all flock here.