Heads up! We're working hard to be accurate – but these are unusual times, so please always check before heading out.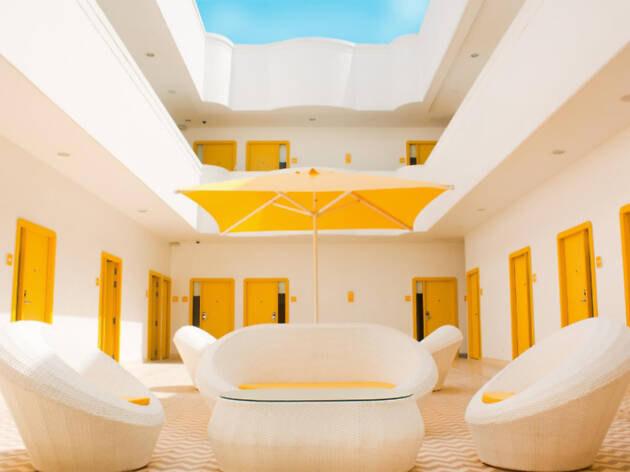 The 10 best cheap hotels in Delhi
From tiny lodgings to family-run homestays, the best cheap hotels in Delhi prove that luxury isn't always the way to go
One of the world's liveliest capitals, Delhi is a guaranteed lesson in keeping your cool. Expect bumper-to-bumper traffic made of chauffeur-driven SUVs and wheezing three-wheelers and streets jam-packed with people strolling by. Add in ambling cows, singing chai-wallahs and booming temple music and you've got yourself the perfect case for sensory overload.
In a city so chock full of sights and sounds—not to mention the restaurants, bars and clubs you'll want to visit—you'll be in dire need of somewhere sweet to lay your head each night. Accommodations can run the gamut from pricey to downright palatial. But if you're watching your wallet, skip the luxury resorts and high-end heritage finds and stick with these modestly priced, even downright cheap, hotels—some of this madcap city's best-kept secrets.
Best cheap hotels in Delhi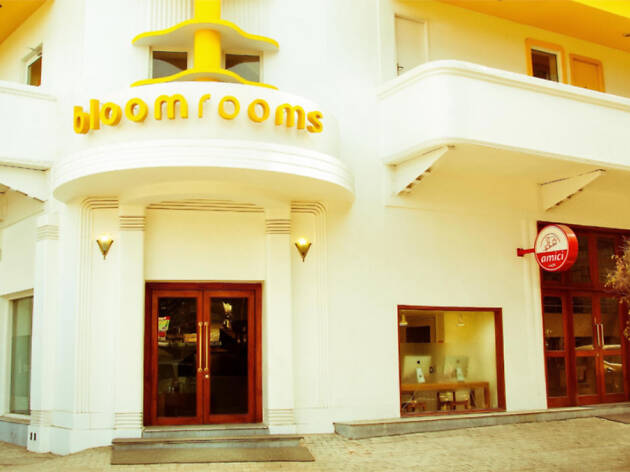 Photograph: Courtesy Tripadvisor
What is it: With three different locations in Delhi, these cheerful, yellow-and-white properties offer spotless budget rooms with a few splashy add-ons, like flat-screen TVs and rainfall showers.
Why go: You get your pick of three tourist-friendly locations—Janpath, Paharganj and Link Road—plus a minimalist, vaguely Scandinavian high-design decor at reasonable price points (although backpacker-hub Paharganj touts the cheapest rooms).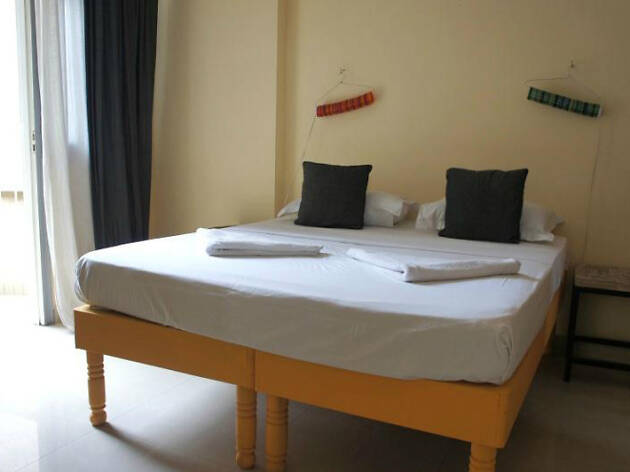 Photograph: Courtesy Tripadvisor
What is it: Run by a pair of French expats, this spotless, ideally situated GKI guesthouse offers a home away from home, with your choice of bunk-bedded dormitories or comfortably furnished private rooms.
Why go: You can save on meals by reheating leftovers in the communal kitchen. Plus, you can lounge to your heart's content on a traditional charpoy bed from the sunny, plant-filled private rooftop.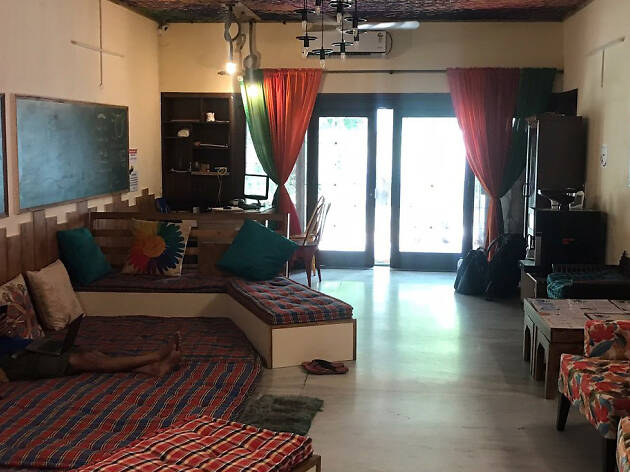 Photograph: Courtesy Tripadvisor/Niko
What is it: This super-trendy fleet of hostels (they have sister properties throughout Rajasthan and the Himalayas) has given India's backpacker scene a much-needed style makeover.
Why go: The cushier-than-your-usual-hostel South Delhi location offers private rooms and plenty of happening activities, from city tours to chai-making workshops—plus roomy chill-out spaces and even laundry services.
What is it: If you're open to out-of-the-box suggestions, then this certifiably loopy spiritual retreat center offers serious bang for your buck—all in a gorgeous, park-like setting filled with ponds and strolling peacocks.
Why go: Think on-site yoga rooms, three all-inclusive vegetarian buffets a day, and airy, en-suite private accommodations—plus the chance to partake in weekly Osho gatherings, if you're so inclined.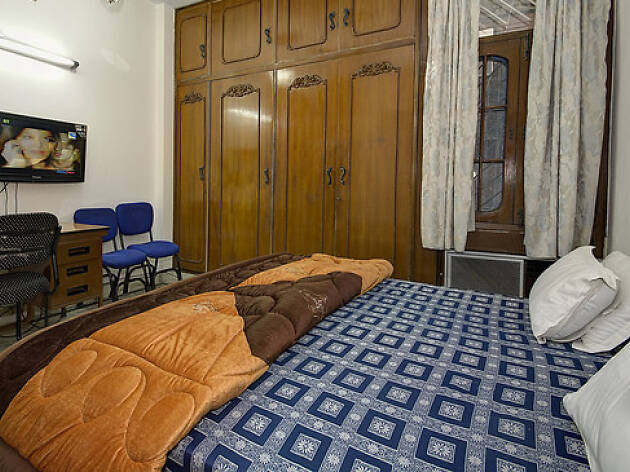 Photograph: Courtesy Tripadvisor
What is it: A consistently top-voted, woman-owned guesthouse close to the Lotus Temple that offers the usual perks (hot water, Wi-Fi, private bathrooms) paired with top-notch service, all at a modest price.
Why go: Ditch the expensive cabs and restaurants. You'll find no shortage of tasty Bengali street eats in green, market-filled CR Park. Plus, the nearest metro stop is only a ten-minute walk away.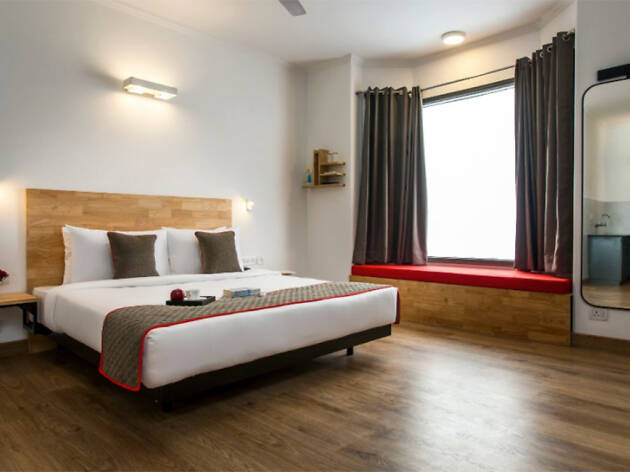 Photograph: Courtesy Tripadvisor
What is it: Spotless, newly opened hotel rooms in several coveted locations all over South Delhi, each with teak flooring and a thoroughly on-trend minimalist design aesthetic.
Why go: The Safdarjung Enclave location boasts on-site conference rooms, a tiny gym and even a pay-as-you-go co-working space, so you can knock off some deadlines in-between sightseeing outings.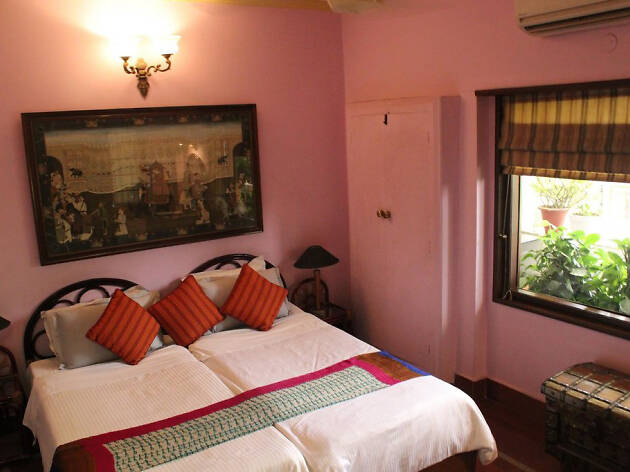 Photograph: Courtesy Tripadvisor/montinaviganti
What is it: A family-run homestay near Karol Bagh that offers a handful of artistically themed rooms over three floors. For the cheapest option, go for the astonishingly pint-sized (but still air-conditioned) converted puja room on the roof.
Why go: Married hosts Ushi and Avnish will instantly feel like family and you can expect to hear tried-and-tested local travel tips over the communal breakfast table.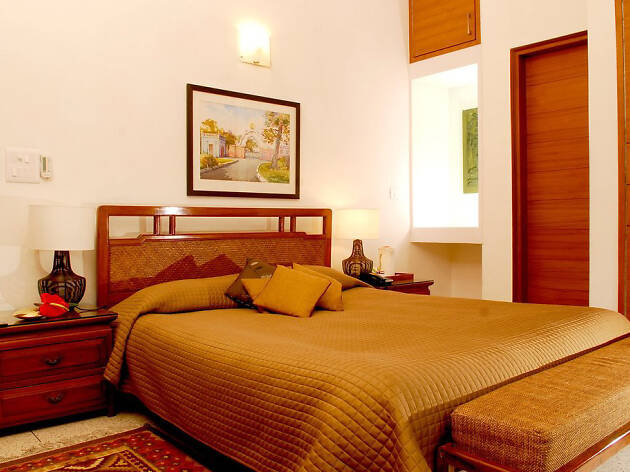 Photograph: Courtesy Tripadvisor
What is it: Located in a leafy, upmarket South Delhi enclave, this private two-story family home offers hotel-quality service, 24 hours a day. Enjoy a wallet-friendly stay in a clean, art-filled room, plus a hearty home-cooked breakfast.
Why go: You'll love coming home to this bonafide oasis each day, where travellers strike up friendships around the dining room table. Expect a bit of pampering with a personal touch.
What is it: The flagship retreat center is in seaside Pondicherry, but this Delhi chapter—in honor of Sri Aurobindo, an Indian philosopher—offers basic rooms at a steal, plus a chance to learn about one of India's most revered gurus.
Why go: If you've ticked off the tourist sites and are looking for some inner peace, the spiritual center offers three healthy vegetarian meals and a full calendar of free yoga classes—not to mention plenty of time for contemplation.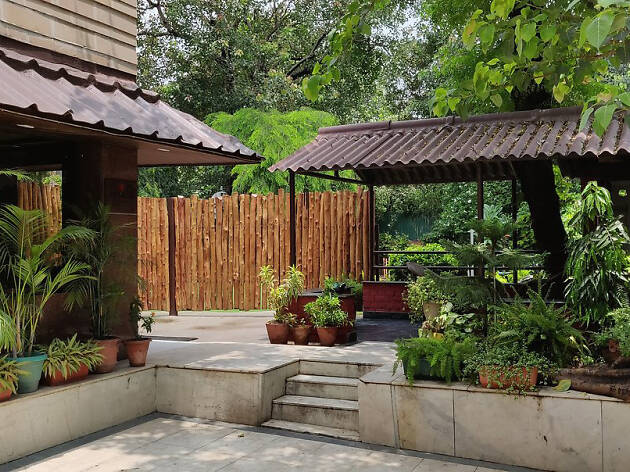 Photograph: Courtesy Tripadvisor
What is it: Somewhere between a teeny tiny hotel (there are only three rooms) and a family-run homestay, this comfortable Connaught Place bed and breakfast will keep you healthy, happy and looked after.
Why go: With only a handful of guests at a time on premise with you, you'll literally feel like part of the family. Plus, the location is about halfway between New and Old Delhi, so guests are well-placed to explore both corners of the capital.
Looking to splurge?
From quirky, family-run guesthouses to lavish palatial estates, Delhi's accommodations cater to all budgets, tastes and temperaments.