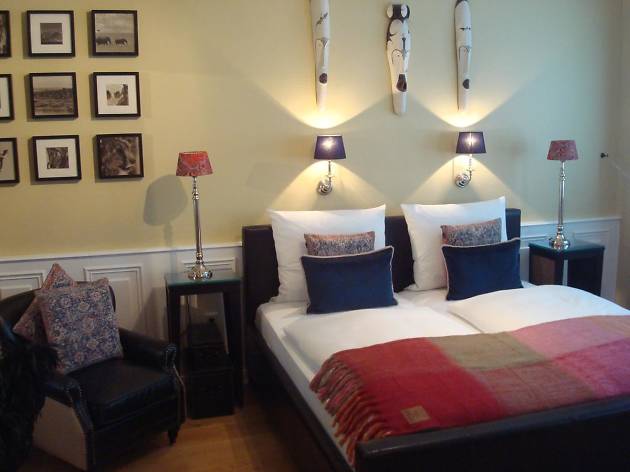 Time Out says
Small but stylish, the British-inspired Astor Hotels put on airs without feeling stuffy
The "Sir" in the name says all you need to know about this hotel. Decorated with tartan plaid and blooming roses wallpaper, the interior looks inspired by both Scotland and South Africa. It feels a bit formal, but you can't do any better for a cheap deal in the center of the city.
Neighborhood: Just a short walk from the train station but far enough away to avoid the noise of the night trains. The central station brings a lot of foot traffic to the surrounding streets, with a lot of bodegas and late-night convenience stores. Walk further away from the station and you'll head into the outskirts of the Japanese Quarter and the city's renowned sushi and ramen shops.
Nearby:
Ellington: For unforgettable cocktails in an unlikely area.
Streetart in Flingern: For Instagrammable graffiti.
Na Ni Wa: For the best ramen outside of Japan.
Time Out tip: A superior single will give you the best bang for your buck.
Details
Users say