The best beer gardens in Edinburgh
Enjoy an al fresco pint at some of Edinburgh's best beer gardens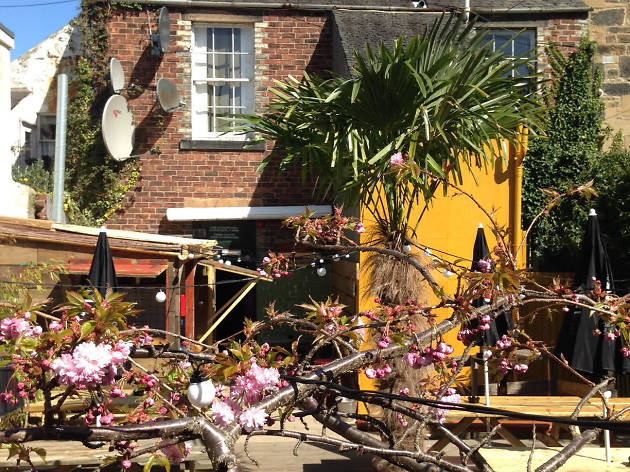 Winter's finally receding and the summer months, such as they are in rainy Scotland, are just around the corner. We know you're already up to date on the best pubs and bars in Edinburgh (especially if you're after craft beer or cocktails), but there are some days when you just can't beat a pint in the open air. Grab your shades and check out one or more of these places while the sun shines.
Edinburgh's best beer gardens
A stylish main street bar serving craft beer and contemporary food, with a sizeable leafy snug out the back.
Edinburgh's best multi-arts venue comes into its own as a bustling hub during the Festival month of August, but the courtyard space in the centre of this former vet school is a year-round destination for drinkers and diners at its Royal Dick bar.
Overshadowed by the tall Cowgate buildings around it, there's no question this is one of Edinburgh's most bustling beer gardens, particularly at night and with a huge screen showing sports.
Open a matter of days at the time of writing, this new Porty local from the co-owner of Lioness of Leith has a nice outdoor garden to the rear featuring a Caribbean-style kitchen shack serving barbecue-style street food from around the world.
Another of the city's most illustrious and iconic beer gardens, the student favourite Pear Tree – although merely a decent wee pub – has a large amount of bustling, cobbled courtyard space with picnic tables and live bands during the festival.
Part of Edinburgh's A Room in... mini-chain, Teuchter's Landing serves great craft beers and affordable, mug-based bar snacks on the small fixed pontoon moored where the Shore's dock meets the Water of Leith.