The Foo Fighters have announced the rescheduled date for their Murrayfield gig, which was postponed after frontman Dave Grohl broke his leg at the Sonic Highways tour's Swedish stopover back in June. Grohl and co will now hit the Edinburgh stadium on Tuesday September 8, with tickets for the new date on sale from 10am on Friday July 17. Customers who had tickets to the previously scheduled show on June 23 will be given exclusive 48 hour pre-sale access from Wednesday July 15 - keep an eye out for an email from your original vendor if you're among that number.
Here are some words from Dave, officially the Nicest Man in Rock:
'You have always stood by our band, and we will always stand by you. Like I say at every show, we wouldn't be here if it weren't for you guys. And I mean that. I thank you from the bottom of my heart. And I will do everything I can to come back and give you a night to remember for the rest of your lives as soon as possible.'
Support for the Murrayfield gig, as before, will come from Royal Blood and Honeyblood, probably two of the finest UK-based duos with 'blood' in their name performing today.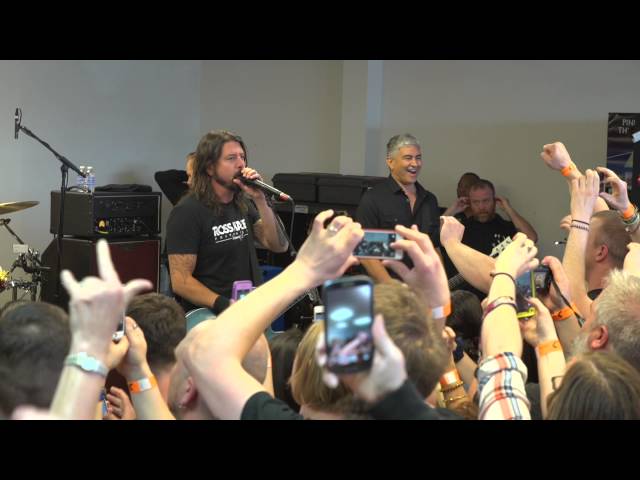 Foo Fighters, Murrayfield, Tue Sep 8.
See more gigs on Time Out Edinburgh.