Heads up! We're working hard to be accurate – but these are unusual times, so please always check before heading out.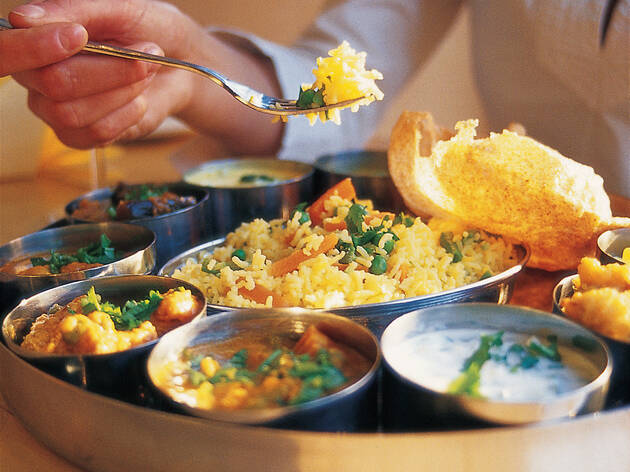 The best Indian restaurants in Edinburgh
Sample the most succulent subcontinental cuisine in the city with our guide to Edinburgh's greatest Indian restaurants
There are three ubiquitous cuisines in most British cities and they reflect patterns of immigration, economic opportunities, food fashion and fondness: Chinese, Indian and Italian. Leaving szechuan chicken and pizza margherita out of the picture for the time being, at the last count there were around 100 Indian eateries of one sort or another in Edinburgh and a great many are perfectly competent at knocking out a few pakora, a lamb madras, pilau rice and some dahl on the side. They're not all cheap eats, either - some of them can justifiably claim to be some of the best restaurants in Edinburgh.

A big populist favourite like the Shezaan on Union Place – opposite the Playhouse Theatre – has been dishing up familiar curries since the 1970s while the city has any number of small neighbourhood venues that are great if you live five minutes away but they don't justify a special trip. When it comes to the best and most interesting Indian restaurants in the city however here are seven standouts…
Indian restaurants in Edinburgh
When the Kalpna first opened its doors more than 30 years ago, the idea of an Indian vegetarian restaurant couldn't have been more radical. The benchmarks have all shifted since then but with its Gujerati, Punjabi and South Indian influences, ambitious dishes, its proximity to the University of Edinburgh and its bargain lunch buffet, the Kalpna remains one of the most engaging Indian eateries in the city. The signature dish here is a sophisticated dam aloo kashmeri: little barrels of potato stuffed with vegetables and paneer, a ginger-honey-tomato sauce adding zing, an almond-saffron sauce creaming things up. There are also vegan-friendly items on the menu.
Locals with no reason to venture up St Leonard's Street may have heard of Kismot as 'that place with the insanely hot curry'. And yes, Kismot does indeed sell a couple of preposterous curries made with specially developed chillies but the restaurant is about far more than self-harm. It's family-run, the staff can be theatrically effusive, the banter is brilliant and the menu has some adventurous if gimmicky dishes. To name but three: lamb with a chocolate massallam sauce, vegetarian haggis korma and king prawn chesni made with chilli ketchup, mango chutney and cream. If you want a quiet, romantic meal in haute style then Kismot isn't for you. If you want a curry with a sense of playfulness and the opportunity to see someone burst into flames if they've ordered the infamous Kismot Killer then you will have a blast.
Khushi's is the daddy, it's that simple. The original restaurant opened in 1947, set up by Kushi Mohammed from Jalandhar in Punjab who had moved to Edinburgh before the Second World War. Over the decades the restaurant moved premises several times, Mr Mohammed sadly passed away in 1977, but the family kept the business going. In 2008, when in Victoria Street in the Old Town, their building burned down and the city suffered a three-year Khushi's hiatus – even then people kept phoning to try and book tables. In 2011, it reopened and remains as popular as ever. Modern interior, brilliant fish pakora, BYOB, a slice of Edinburgh history.
Owned by the same Mohammed family who run Khushi's, this is their upmarket dining venture and it deserves its reputation as the best Indian restaurant in Edinburgh. Décor is smart and modern, they do Asian-inflected cocktails like the spiced martini (Jack Daniel's, maple syrup, pineapple and cardamom) and they have a respectable wine list.

Food-wise there is a number of tasting menus (meat, vegetarian, fish and vegetable, and more), while the à la carte might bring a starter like spinach and fig tikki (spinach cake stuffed with figs and fresh herbs) then monkfish tikka as a main (monkfish marinated in yoghurt and fenugreek, cooked in the tandoor), saffron and cumin pilau on the side. Desserts are inventive, elaborate and well presented while the lunchtime menu selection is a great way to try a few dishes in a platter or as part of a tasting selection.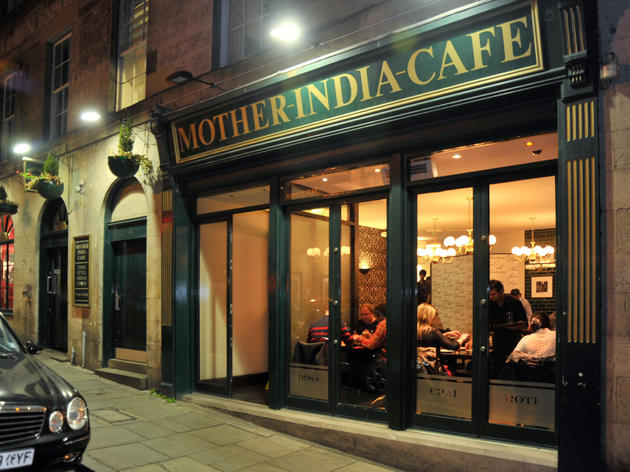 Mother India is a Glasgow business that ventured east in 2008 to open this Indian tapas café near the University of Edinburgh. The concept is genius: small dishes to try and share in a simply-furnished room where the focus is the food and your dining companions. They recommend three or four dishes between two people and a typical selection might be creamy black dahl made with urid lentils and kidney beans: haddock baked with Punjabi spices; lamb cooked with mint; a paratha on the side. If you're hungry, just keep ordering but even with everything priced between £3.60 and £5.95 the bill can add up quite quickly.
Edinburgh has Indian restaurants that can lay claim to being the best, the most vegetarian-friendly, the longest-running and more but only one qualifies as the most loveable. Punjabi Junction was launched as Punjab'n De Rasoi in 2010, a community project to provide training and job opportunities for local Sikh women and build up their work skills and confidence. Effectively a Punjabi café, it now goes under the name Punjabi Junction, the staff are great and the food makes it well worthy of a visit.

The menu is not elaborate – starters are mainly pakora and samosas; mains are chicken, fish or vegetable curries or thalis, dahl or lamb kofta; there are also snacks and sides. It's never open late, it's BYOB and it's the orange and blue place near the bottom of Leith Walk – for lunch or an early evening curry, it's wonderful.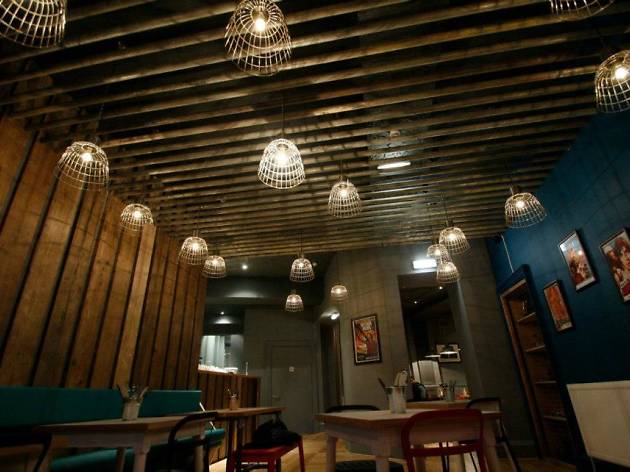 A 2012 debut just across the street from the King's Theatre, Tuk Tuk is a theme restaurant but the theme is Indian street food, 'rustic, roadside and railway station'. It operates on the same principle as Edinburgh's popular Mother India Café: a selection of small dishes priced £3.95 to £5.25 so you can share and try a few different flavours. A Mumbai burger involves a bun, a potato fritter and an onion bahji for example; there is some fusion going on with the Hakka chilli noodles; there are old stalwarts like sag paneer and tarka dahl; you could also venture off into the realm of mutton curry on the bone or curried lamb chops with garlic mash. The décor is bright, fun and café-like, the venue is fairly big and there's a palpable buzz when it's busy.