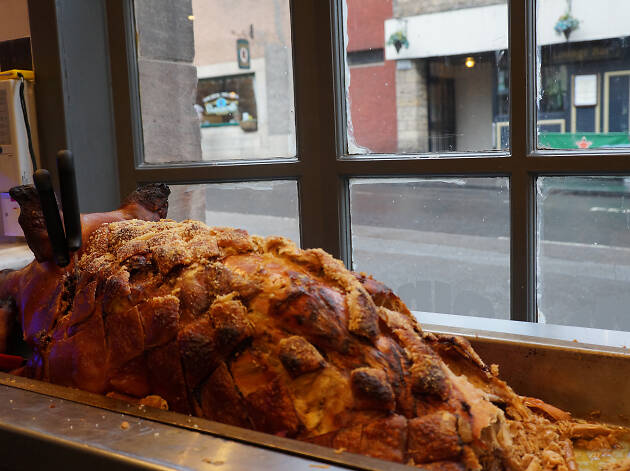 The 11 best cheap eats in Edinburgh
You don't need to splash out to enjoy fine food in this city. Here's our guide to the best cheap eats in Edinburgh
Looking for a slap-up meal but don't want to splash the £££? Worry not, for there are plenty of excellent restaurants that'll please both your palate and wallet in Edinburgh, where Indian, Thai, Sudanese, Italian, Chinese and, of course, Scottish plates are all available for a tenner or less. So banish those money worries and dig into our pick of the very best cheap restaurants in Edinburgh – pretty much all culinary sensibilities are catered to here, with no risk of breaking the bank.
RECOMMENDED: Full guide to the best restaurants in Edinburgh
Best cheap eats in Edinburgh
And here's where to find that cheap pint...
Think Edinburgh, think cheap whisky and pints of Tennent's? Time to reassess – there's so much more to the city's pub scene than just the stereotypes. With quality beer flowing from the taps and smart bartenders pouring endless drams of single malts, this city can very much do classy...