10 best restaurants in El Paso
From street tacos and breakfast burritos to rustic Italian fare, the best restaurants in El Paso go beyond the obvious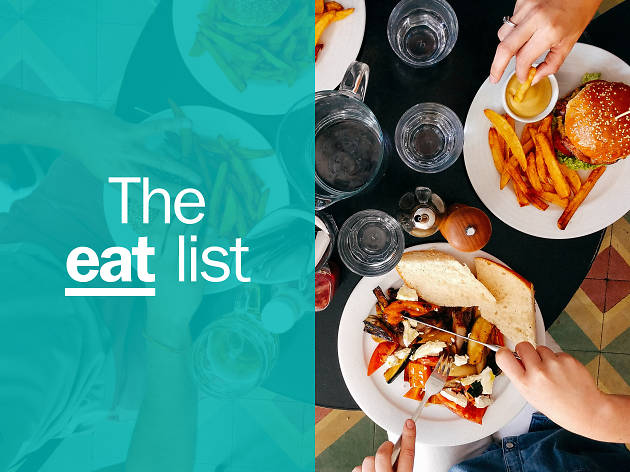 The food scene in El Paso often gets overlooked, largely because out-of-towners tend to view this western border town as a place to pass through – and not a worthy destination in its own right. But it's their loss, because in addition to a plethora of things to do worth staying for, El Paso boasts a truly distinctive foodie culture, not to mention several top-notch restaurants that rival those of any other in the Lone Star state. You can taste the intermingling of Mexican and American cultures practically anywhere you eat, the results of which are usually incredibly tasty. Whether you're craving unassuming street tacos, rustic Italian cuisine, succulent BBQ or the best breakfast burritos of your life, chances are you can find it in El Paso. Check out our pick of the best eats in El Paso.
Best restaurants in El Paso
1
Photograph: Courtesy Yelp/Jessie P.
What is it? A former gourmet food truck turned brick-and-mortar that serves sinfully delicious tacos and burritos.
Why go? This taco joint is a favorite among locals, and you can't go wrong with anything on the menu. But if you can only eat one meal at Tacoholics, make it the Flautas Ahogadas, El Paso's famous rolled tacos. Made with white wheat flour and corn masa, the tortillas for the flautas are stuffed with ground beef, fried and then smothered in queso fresco and tangy salsa verde. Seriously, if you come to El Paso and you don't eat the flautas at Tacoholics, we don't want to know about it.
Price Bracket: Average
2
Photograph: Courtesy Yelp/Kristen P.
What is it? An El Paso institution dating back to 1927 that's frequently touted as the best restaurant in the city.
Why go? Steeped in four generations of family tradition, L & J Café is the very soul of El Paso itself. The food is incredible – the chile de arbol salsa is so good that it's bottled and sold on the premises, and the red enchiladas, tostadas, ground beef tacos and chile rellenos are the stuff of legend. L & J has been beloved by locals for nearly a century, and the restaurant has won numerous awards and accolades over the years.
Price Bracket: Average
3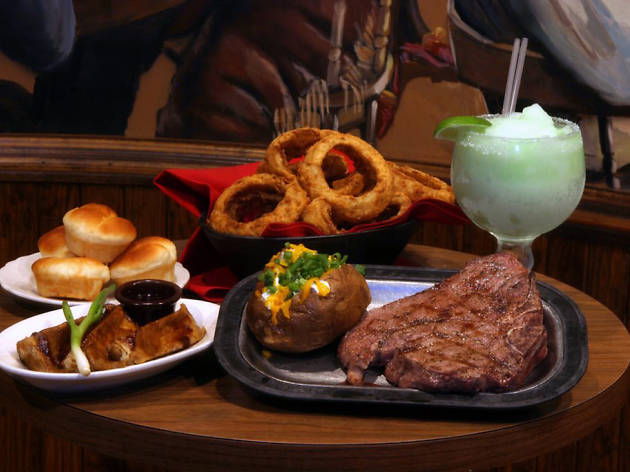 Photograph: Courtesy Yelp/Cattlemen's Steakhouse
What is it? An iconic family-style restaurant situated on Indian Cliffs Ranch, 20 miles east of El Paso.
Why go? Cattleman's Steakhouse may not technically be in El Paso, but the drive is well worth your time. The hearty T-bone steaks are cut on the premises every day, and the desert scenery is stunning. This is also the perfect place to bring kiddos since, in addition to the restaurant, there's a lake, a private petting zoo, a movie set, hayrides and more.
Price Bracket: Pricey
4
Photograph: Courtesy Yelp/Café Central
What is it? An elegant bistro that serves the most upscale food in the city, in a lovely setting on Oregon Street.
Why go? Café Central aims to impress: The seasonal cuisine is reliably outstanding, with popular menu items like Miso Chilean Sea Bass and Angus Ribeye Cocktail, and the ambiance is tres chic. Named one of Travel + Leisure's "100 Moat Romantic Restaurants in the U.S.", Café Central is a great date night spot. Even if you don't feel like splurging on a meal, this is a fabulous place for late-night drinks, thanks to the inviting outdoor terrace and fully-stocked bar.
Price Bracket: Blowout
5
Photograph: Courtesy Yelp/Noel A.
What is it? A little slice of Lebanese cuisine in a welcoming El Paso strip-mall restaurant.
Why go? For a taste of the Mediterranean. This is the place to come for authentic falafel sandwiches, fatayer pastries, gyro wraps, sizzling shawarma and so much more. And in case you can't see it when you're driving by, it's situated behind Singapore Café.
Price Bracket: Average
6
Photograph: Courtesy Yelp/Stavi G.
H&H Car Wash and Coffee Shop
What is it? Equal parts car wash and famed foodie spot, and the only place in town (and probably the state) where you can get your car serviced while you chow down on burritos and Huevos rancheros.
Why go? H&H Car Wash and Coffee Shop has been run by the same family since it opened its doors in 1958, and locals have always gathered at this tiny yet welcoming café. The burgers are perfectly fine, but it's the Tex-Mex – flavorful eggs and chorizo and enchiladas drowning in chile Colorado and chile verde – that keeps folks coming back. Don't leave town without stopping by H&H Car Wash and Coffee Shop; you'll thank your lucky Lone Star that you did.
Price Bracket: Bargain
7
Photograph: Courtesy Yelp/David T.
Ardovino's Desert Crossing
What is it? A garden-fresh, scenic Italian restaurant over the border in New Mexico that also hosts a popular farmers' market most weekends.
Why go? Well known as one of the region's premier spots for fine dining, Ardovino's is the perfect place to spend a Saturday. The mountainous desert scenery here is stunning, most of the veggies and herbs are grown on site and, for over 16 years, the Farmers' Market at Ardovino's Desert Crossing has sold high-quality produce, foodstuffs and cutesy homemade gifts. Plan to spend at least a few hours here.
Price Bracket: Pricey
8
Photograph: Courtesy Yelp/Jocelyn C.
What is it? A lively, hip eatery in the heart of downtown El Paso, where the plates are shareable, and the custom-infused liquors are exquisite.
Why go? Tabla is the perfect place to enjoy a meal with multiple people – tapas are what's on the menu. This stylish restaurant doesn't skimp on portions or taste, and while there are some Spanish influences and Moroccan touches thrown in the mix, Tabla really has its own thing going on. Go for the Baked Goat Cheese, with sweet onion jam and grilled bread, the Chickpea Fries or virtually any of the seafood items.
Price Bracket: Pricey
9
Photograph: Courtesy Yelp/Lisa M
What is it? A beloved café and a social initiative that contributes to female empowerment and local community development, serving traditional yet nutritional Mexican fare since 2001.
Why go? The menu changes with the seasons, but visitors can rest assured that their meal at Café Mayapan will be excellent, regardless of the time of year. Indulge in hearty, healthy classic dishes with a twist – like roasted cactus and turkey picadillo lettuce wrap tacos – and then shop for artisanal goods at Lum Metik Fair Trade Company, located right behind the café.
Price Bracket: Average
10
Photograph: Courtesy Yelp/Daniel K.
Kiki's Mexican Restaurant
What is it? One of those rare places whose huge reputation is actually well-deserved.
Why go? Though Kiki's Mexican Restaurant was a well-kept secret among locals for years, this friendly little café is now Food Network-approved. Both dinner and lunch are usually packed, so you'll need to arrive early if you want to snag a spot. The house specialty is the "Machaca", a braised beef dish layered with green chili sauce, onions, tomatoes and cheese, and topped with a runny egg. Yum!
Price Bracket: Average
Discover Time Out Market: the best of the city under one roof
More of the best in El Paso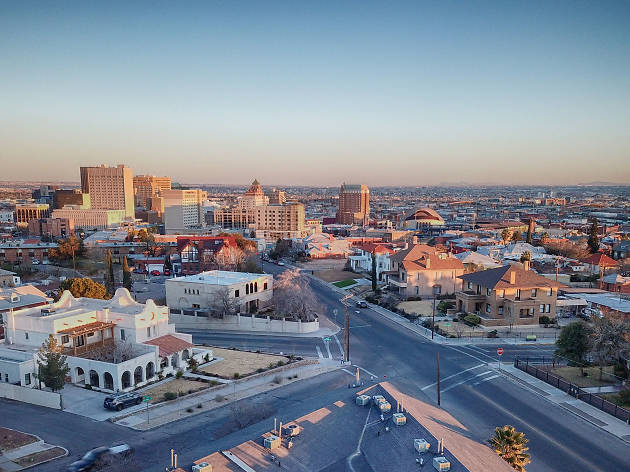 El Paso is effortlessly cool, with its singular cultural heritage (a mix of Mexican, Texan, American and distinctly El Pasoan influences), incredible restaurants, showstopping natural scenery and dusty, charming Old West vibes. Travelers headed to—or passing through—El Paso who take the time to get to know the city and its intoxicating blend of cultures will be richly, and undeniably, rewarded, and any spot on this list is a great place to start.