Heads up! We're working hard to be accurate – but these are unusual times, so please always check before heading out.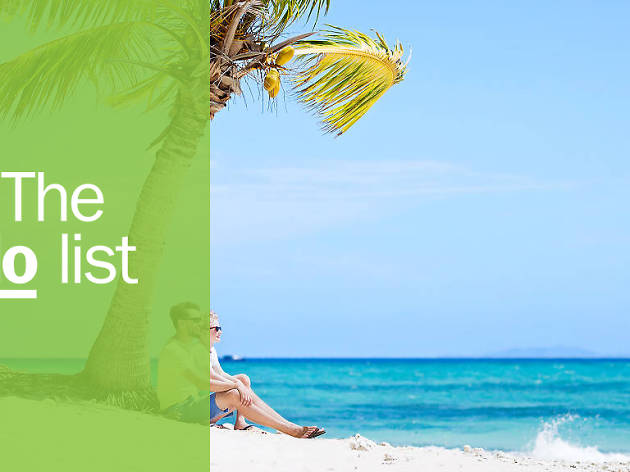 The 11 best things to do in Fiji
Looking for the best things to do in Fiji? From adventure sports to unique foods, we've got you covered.
"Bula" isn't just a greeting here, but a way of being that is embraced in all the very best things to do in Fiji. The totally relaxed, friendly vibe is as vibrant as the tropical shirts that are the unofficial uniform of its citizens. And if you really want to get into that bula vibe, then you have to know where to go, what to eat and which hotels to stay at. Luckily, Fiji has everything covered, from adventure sports to relaxation and its unique cuisine, which borrows heavily from Indian influences.
Done something on this list and loved it? Share it with the hashtag #TimeOutDoList and tag @TimeOutEverywhere.
Find out more about how Time Out selects the very best things to do all over the world.
Best things to do in Fiji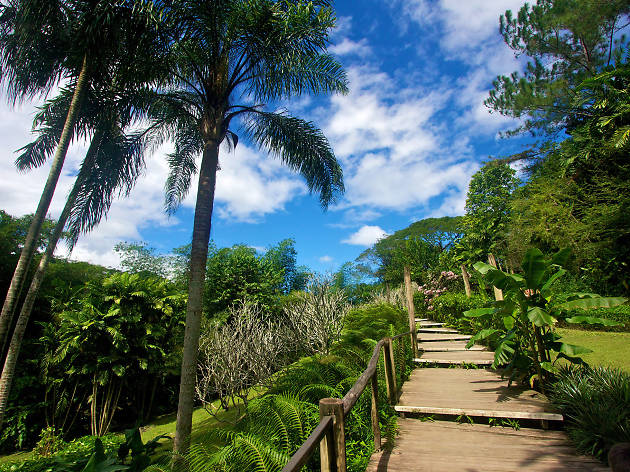 Photograph: Shutterstock
1. Garden of the Sleeping Giant
What is it? A colourful, tropical garden that is full of exotic orchids.
Why go? You can tell a lot about a place by its greenery. What the Garden of the Sleeping Giant says about Fiji is that it's tropical, colourful and oh-so-pretty. Come for the 2,000 orchids and the walk around the grounds, and stay for the yummy fruit mocktail at the end.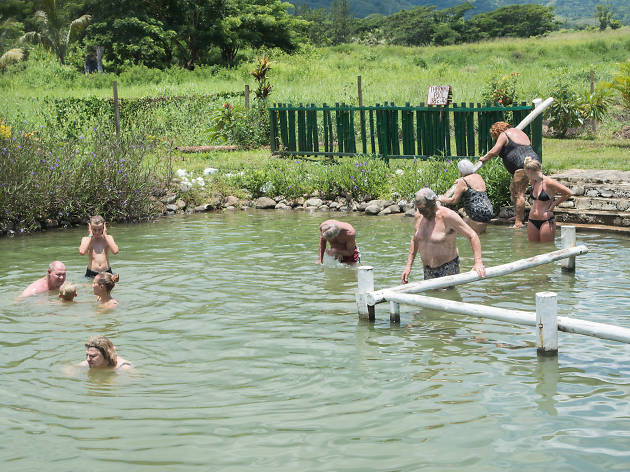 Photograph: Shutterstock
2. Sabeto Hot Springs and mud pool
What is it? A natural mud bath and thermal springs that promote relaxation and glowing skin.
Why go? Why should only elephants get to enjoy a splash in a mud bath? Slap thick, mineral-rich mud on your bod, bake yourself in the sun for about ten minutes and then wash it off before dunking into the hot mineral pools.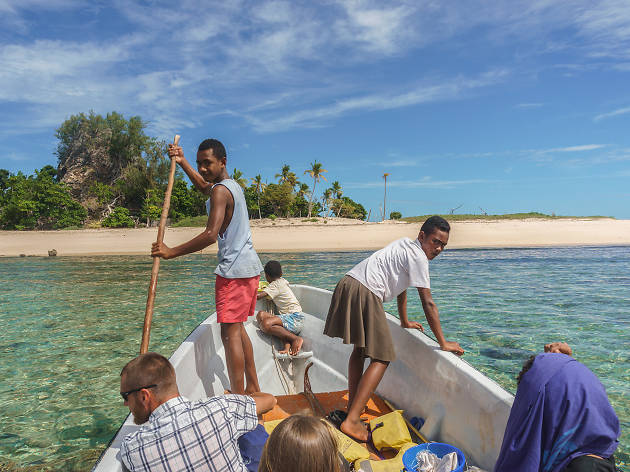 Photograph: Shutterstock
What is it? A teeny, tiny island that's perfect for water activities and chilling out.
Why go? A short boat ride from Nadi, South Sea Island is designed for indulging in all things snorkelling, diving and swimming. Stay overnight or just visit for the day – either way, there's a huge buffet lunch to dig into each day to give you the strength to do as much or as little as you like.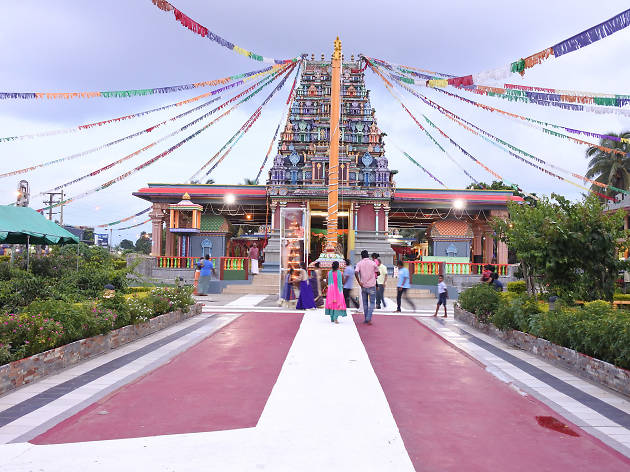 Photograph: Shutterstock
4. Sri Siva Subramaniya temple
What is it? The southern hemisphere's largest Hindu temple.
Why go? Religion, culture and architecture combine at this huge outdoor temple, that's full of ornate carvings and paintings of Hindu gods. Visitors are warmly welcomed, just take your shoes off and respectfully look and reflect.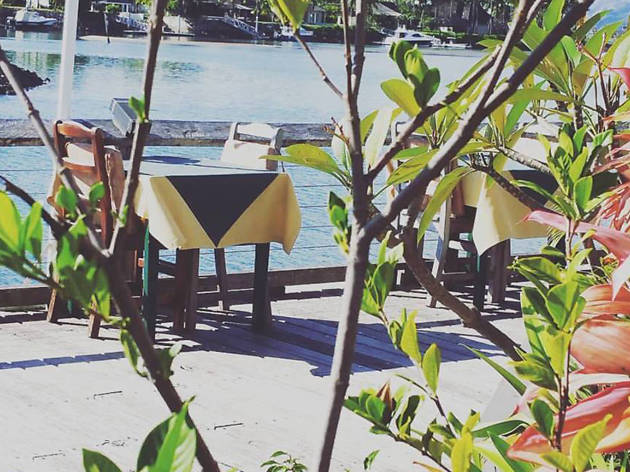 5. Nadina Fijian Restaurant
What is it? A well-priced introduction to Fijian food, with beautiful views of the water.
Why go? Fijian cuisine is a cultural hotpot, and this place is a great place to explore foods like fish curries, kokoda (raw fish 'cooked' in lemon juice and coconut cream) and taro – a starchy, traditional staple that goes with everything.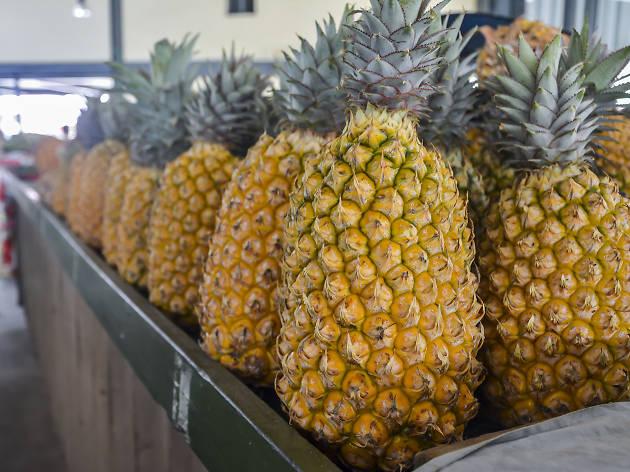 Photograph: Shutterstock
What is it? An old-school outdoor market that sell fresh, utterly delicious fruit and vegetables.
Why go? Pursue and purchase locally grown food, including coconuts, teeny tiny bananas and kava root at Nadi Produce Market. Don't forget to grab a fresh coconut to go – the stall owner will use a machete to hack it into shape so you can drink straight from it.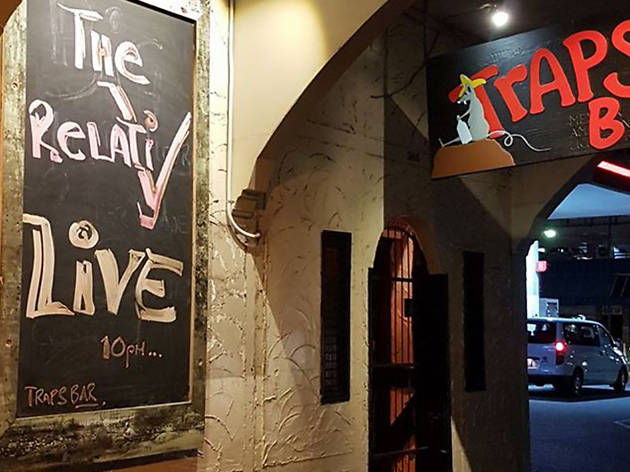 What is it? A nightclub that's got a little something for everyone.
Why go? In between all the swimming, snorkelling and relaxing, you might need a place to to let loose. Traps has five different bars, each with its own vibe; think DJs and dancing, poetry readings, lounges, and a more formal setting in the front bar. Don't leave without trying their cocktails.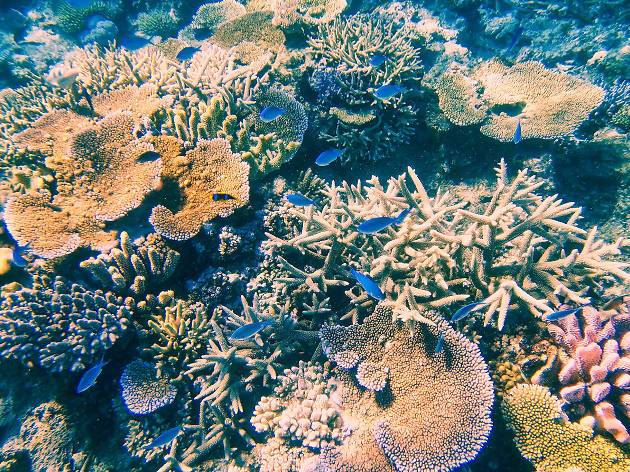 Photograph: Shutterstock
What is it? A sublime coastal town just 45 minutes drive from Nadi airport.
Why go? This resort hub makes the most of its quiet, tranquil sport, with amazing beaches and a feeling that the world doesn't exist outside of its palm trees and breathtaking ocean views.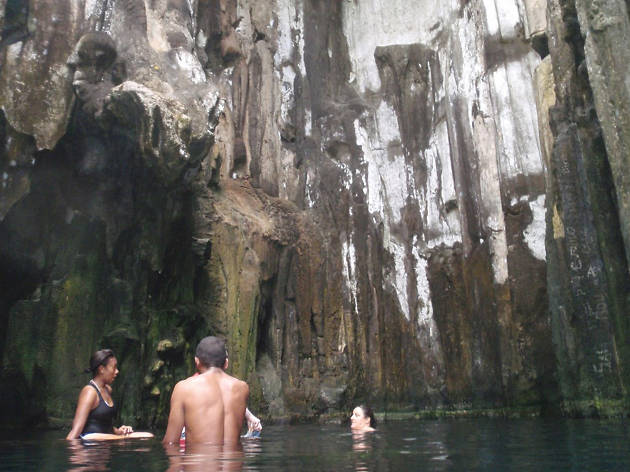 What is it? A natural wonderland and a famous movie location.
Why go? Visit the place where a young Brooke Shields swung some serious swagger in the classic 1980s film 'Blue Lagoon', and see the incredible inner limestone cave that you can only get to by swimming under a rocky veil. It's not for everyone, especially if you're not a confident swimmer, but well worth the effort.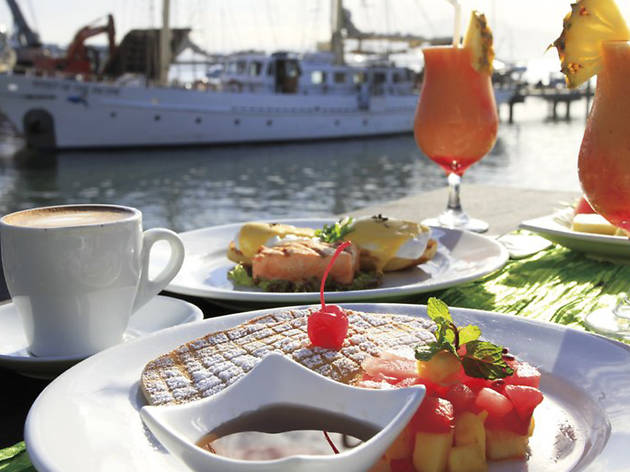 What is it? The best place for coffee in Nadi.
Why go? If you need that caffeine hint, Lulu Bar and Café has proven itself again and again with having the best coffee in Nadi, plus it's located at the prime position of Denarau port, so you get a side of water views with your latte.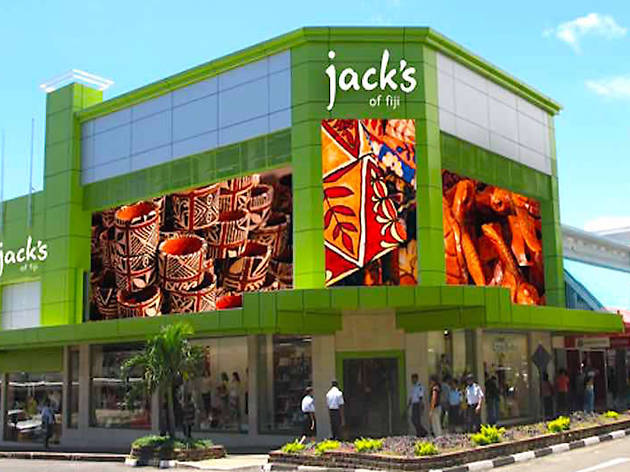 What is it? The go-to place for Fijian souvenirs, both authentic and those that are less so.
Why go? Yes, it's a souvenir store, but it's also a pretty great insight into Fijian traditions and culture, especially the intricate wooden carvings. Plus, who doesn't love collecting a fridge magnet or shot glass to commemorate their trip?