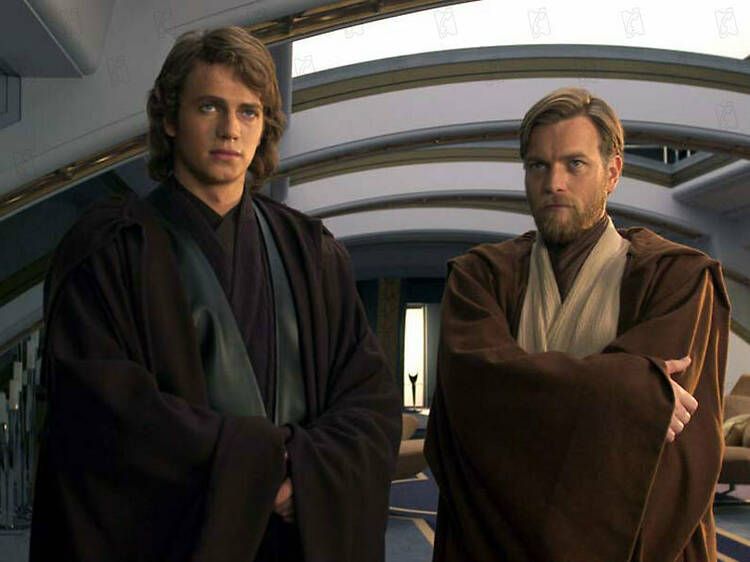 Lucasfilm
Who is he?
The chosen one. The hero who'll bring balance to the force. Darth Vader in waiting. That whiny creep who fixates on sand. Take your pick.
Why is he so annoying?
From plucky poppet to pouting Padawan-slayer, Anakin was meant to be the heart of the prequel trilogy – a tragic but relatable figure who reaches too high and loses his soul. But while that intriguing arc remains intact, the character himself is just irritating: shrill and grating as a kid, sullen and unlikeable as an adult. Plus, he seems to turn to the dark side in about four minutes flat.
Dire dialogue:
'I don't like sand. It's coarse and rough and irritating, and it gets everywhere.'