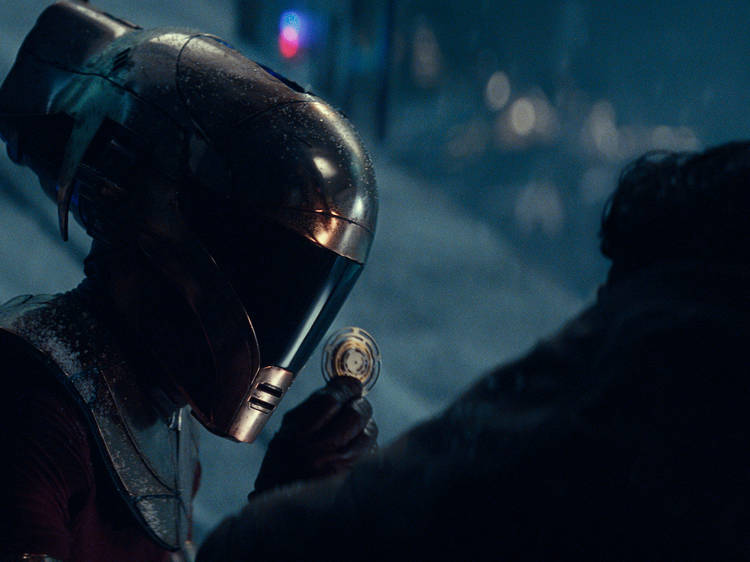 Photograph: Lucasfilm
Who is she? A spice-smuggler based on the ice-planet Kijimi, and former squeeze of Poe Dameron in The Rise of Skywalker.
Why do we love her? Partly because her angular art-deco helmet and purple threads make her look like something out of 90s action oddity The Rocketeer, partly because underneath it all is the mighty Keri Russell, but mostly because she can put cocky pilot Poe in his place with just a look.
Key line: It's not a line – she doesn't say a lot – but that little shake of the head when Poe tries to get under her helmet is priceless.