Like a filmmaking whirlwind, Edgar Wright is back in action post-lockdown in a big way, first with an acclaimed Sparks brothers doc and now Last Night in Soho, a psychological thriller full of jittery menace. It follows Sandie (Anya Taylor-Joy) and new-to-town student Eloise (Thomasin McKenzie) as two women connected – and stalked – through time, and it's like a super-stylish love letter to the West End written in smudged newsprint. The adopted Londoner shares its story.
Firstly, congrats on one of the first movies to feature a proper north London/south London joke.
'I'm very proud of that. Anya Taylor-Joy's dad told me that was his favourite bit in the movie. [Actor] Michael Ajao, who delivers it, has skin in the game, because he's from south London. I think he felt he felt it on a deep level.'
Do you have skin in the game?
'I've always been a north-of-the-river person. When I first moved to London I lived in Ealing, and then Greenford, Wood Green and Islington. I moved to Fitzrovia when I was editing Baby Driver. I have lots of friends south of the river but I've never lived there. I have nothing against it [laughs].'
Soho is a venus flytrap that pulls you back
How did The Toucan pub come into your thinking?
'I'd been there a number of times, but [co-writer] Krysty Wilson-Cairns was a barmaid there and that's one of the reasons I asked her to write the screenplay with me. We were drowning our sorrows on Brexit night, because we both Remainers, and I told her the plot of "Soho" on a bar crawl from The Toucan to Tricia's, the after-hours bar. I called her nine months later and said: "Do you remember that Soho film I was telling you about?" She goes: "Yeah, I haven't stopped thinking about it!"'
What were the other inspirations?
'The psychological thrillers and horrors of the '60s – like Peeping Tom – mean a lot to me, but I also watched a lot of the great dramas of that time, like Darling, and the sensationalist ones, which are fascinating too. These careful-what-you-wish-for stories about girls coming to London and having the temerity to want to be a star. That was the idea for it.'
Do you see this as a #MeToo movie?
'I don't think it's my place to put that theme to it, and I'm very cautious not to. If other people want to say that, then that's absolutely fine, but I don't want to seem like I'm band-wagoneering. Obviously, the truth is that these stories, especially in show business, are as old as time itself. I guess the film shows how little has changed, and how much further there is to go. I know that sounds bleak, but it's true, you know?'
This is Diana Rigg's final screen role. What are memories of working with her?
'I was lucky enough to stay in touch with Diana. In fact, I talked to Diana quite a long time into the pandemic. She was such a pro, she really wanted to finish what she was supposed to do, knowing I think that her time on Earth was maybe limited. So it was really emotional,and she was sharp and funny to the end. I will forever be grateful that she liked me [laughs]. Her son-in-law Guy Garvey said to me: "You know what Diana used to say about you? And I slightly nervously said no. "He's a nice boy." I'll retire on that.'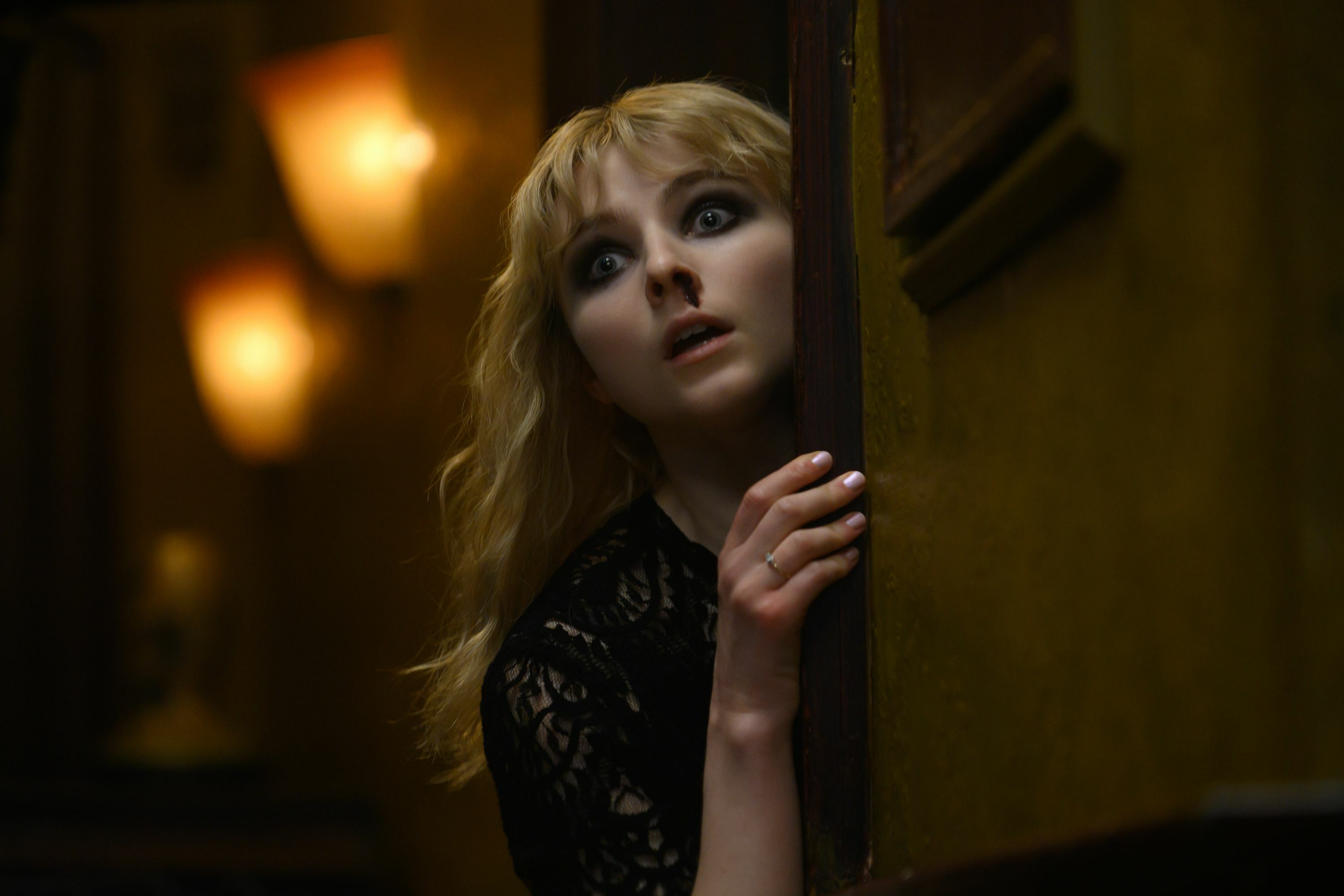 What does Soho mean to you?
'One of the many inspirations for the film is that I've spent more time in Soho than any house I've ever lived in: my first TV job was just north of Soho; Spaced was edited in Soho; Shaun of the Dead was written on Berwick Street; even Scott Pilgrim and Baby Driver were edited in Soho. I did two films in America and you get accused of "going off to Hollywood", but I'm always here. And socialising as well: bars, restaurants, comedy clubs, cinemas, theatre.'

Any mad nights out?
'Yeah, for sure. I used to drink a lot more in my early twenties and I had some scary nights where I would be blackout drunk. Probably the lowest was when I woke up in the gutter. It was a wake-up call. Soho has changed since the '90s but there's still a feeling of danger in the air, which is attractive to some and terrifying to others. It's like a venus flytrap that keeps pulling people back.'
If someone did me in DuckTales, I'd be very flattered
On a radically different note, is it true you voiced a character based on Christopher Nolan in DuckTales?
'They told me I was voicing a British director called Alistair Boorswan, but I didn't realise it was Chris until I saw the character drawing [laughs]. I sent him this excruciating email: "By the way, I've done this DuckTales character…" I think he's okay with it. Hey, if someone did me in DuckTales, I'd be very flattered.'

Last Night in Soho is out in UK cinemas Oct 29. Read our review here.

Edgar Wright's London After Dark season runs at BFI Southbank in London, Oct 18-Nov 29.