You order a box of 106 secondhand children's books on eBay. You are excited, because this was a time-capsule-level find: a stack of 1980s 'Choose Your Own Adventure' books, many by writer and series originator Edward Packard. They have schlocky names like 'The Trumpet of Terror', 'The Phantom Submarine' and 'The Cave of Time', each one crammed with alternative endings. The books arrive. You crack open one for an afternoon of nostalgic reading and... out falls a slip of paper covered in large, loopy handwriting. It's four pages of a long-forgotten child's diary made up of short, sad entries: 'Two days before summer holiday, stole money from parents' reads one. 'Bought airline tickets, ran away to Scotland' says another. You look at the handwritten name scribbled on the book's title page and realise these lines were written by the same child who once owned the book you now hold in your hand. His name is Terence Prendergast.
Do you:
a) Immediately throw away the diary pages and carry on living your life?
b) Do a quick search for Terence on Google then forget about it?
c) Go on a colossal journey trying to find Terence and turn the experience into an interactive documentary?
For Nathan Penlington, a self-described 'obsessive', the answer was always going to be 'c'. Back in 2006, Nathan did actually order a box of 'Choose Your Own Adventure' books that led him to those four pages of Terence Prendergast's diary. The discovery sent the Hackney-based writer and performer on a path that would occupy almost a decade of his life. He decided to track down Terence and capture every moment of his amateur sleuthing on film. The footage was edited into an overly complex 'Choose Your Own Adventure' live documentary show, which allowed each audience member to vote on how the story should develop. When it aired at the Tribeca Film Festival, Nathan looked out from the stage to see Robert De Niro bashing a controller button that would help decide his next move.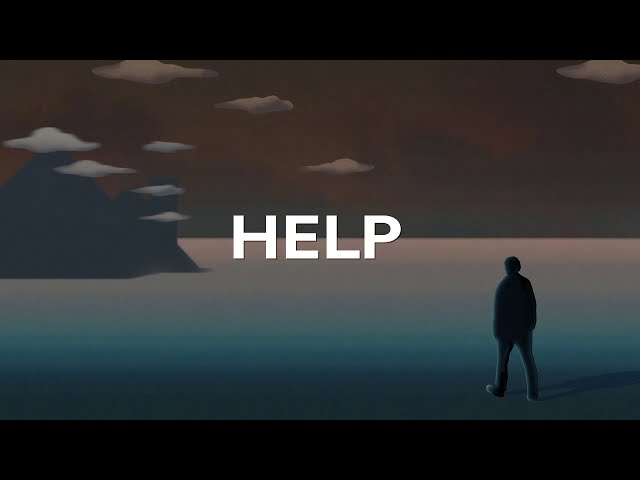 The live show was fairly successful, having toured at spoken-word festivals and the Edinburgh Fringe, but Nathan's obsession with Terence and the diary did not end there. Over the last three years Nathan and his colleagues Fernando Gutierrez de Jesus, Sam Smaïl, and Nick Watson have taken the 'Choose Your Own Adventure' theme to the next level by distilling the footage into an online interactive experience that blurs the lines between gaming and documentary filmmaking. The result is 'The Boy in the Book', a documentary in ten chapters that you can watch (or rather, play) for free on your browser. Unlike the live show, it's a film that never ends. If you don't like the narrative you've chosen, you can go back, rewind, redux, and choose another 'adventure' (which could be anything from a tarot reading about Terence to a road trip to Birmingham). It sounds like an excuse to use a gimmicky format, but Nathan says it was the emotion in Terence's words that prompted him to pursue the story, 'I see bits of myself reflected in [the diary]. I just wanted to know what happened, to know that he was okay. That was the drive behind it,' he tells me. 'Things gnaw away. It was that gnawing away at what happened [that made me ask myself] can I find out? Should I find out?'
The multi-click tech of 'The Boy in the Book' is so involved that you often end up hitting dead ends. Then, suddenly, there's a breakthrough, a tiny lead on Terence's whereabouts, and it hooks you back in. At its best, it has shades of Starlee Kine's unjustly cancelled podcast, Mystery Show, or even the 2010 documentary that coined the term 'catfish'. At worst, it's like being in a live chat with an automated customer service rep: you see the three dots, but you know nobody is really typing.
The quest, at least on the surface, is to find Terence – someone we know precious little about. Nathan admits that those with an obsessive nature are likely to enjoy the documentary most, 'There was a family in the Edinburgh Fringe who'd come back four or five times to see different ends. If you are of that mind, this is for you. If you just want a true story that's got a bit of a hook, you can explore it in that way; you don't need to explore deeply'.
Like 3D cinema, 'Choose Your Own Adventure' is one of those trends that has been around for decades, but every so often is resurrected as a new twist on traditional storytelling. In 2018, there was 'Black Mirror' episode 'Bandersnatch', and in May, 'Unbreakable Kimmy Schmidt' got the 'Choose Your Own Adventure' treatment (should Kimmy and Titus walk, or wait for an Uber? You decide). But there's something about the intricate procrastination of 'The Boy in the Book' that makes it feel like it was tailor-made for a lockdown. If there was ever a time to use multiple realities as a way to distract from our own, this is it.
'The Boy in the Book' is available to watch now for free.