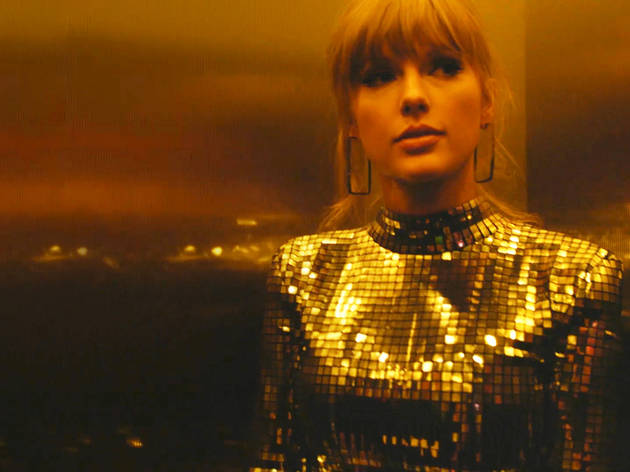 The 29 best documentaries on Netflix
Get your fix of real-life thrills with our list of the best documentaries to stream on Netflix UK right now
Netflix has revitalised the documentary industry. 'Making a Murderer' became a global talking point overnight, followed by exclusives like '13th', 'Amanda Knox' and 'Tell Me Who I Am', while the streaming site's archive of great docs has proven enormously popular. But which of these true tales are worth 90 or more minutes of your precious time? From genre-defining classics to intimate personal studies, from sport films to nature stories, these are the 29 best documentaries to stream right now on Netflix UK.
RECOMMENDED: The 50 best movies on Netflix
The best documentaries on Netflix
Directors Laura Ricciardi, Moira Demos
If you haven't already, block out a weekend and binge-watch this series about the Steven Avery case. Avery was convicted in 2005 of murdering 25-year-old photographer Teresa Halbach only two years after DNA evidence cleared him of a rape for which he spent 18 years in prison. 'Making a Murderer' turns us into armchair detectives, as filmmakers Laura Ricciardi and Moira Demos take us behind the scenes of the investigation and trial. It's coming back for a second season in 2017.
Watch if you liked 'The People vs OJ Simpson'
Director Ava DuVernay
In this chilling, unmissable doc 'Selma' director Ava DuVernay explores racial inequality and the mass incarceration of African American men (one in three black men can expect to find themselves in prison at some point in their life). Armed with facts and impressive talking heads, DuVernay makes her case that slavery didn't end with slavery.
Watch it if you liked… 'Making a Murderer'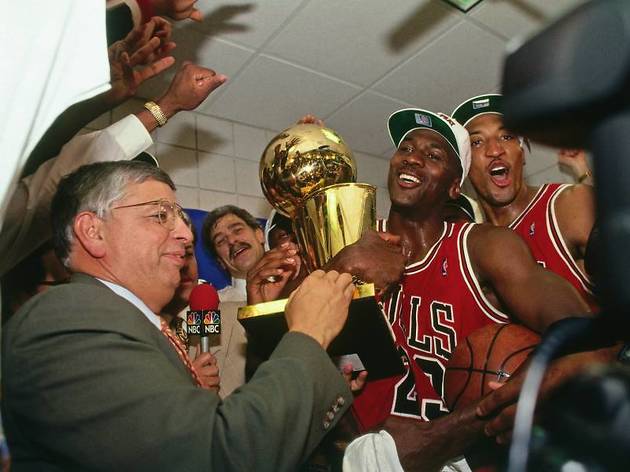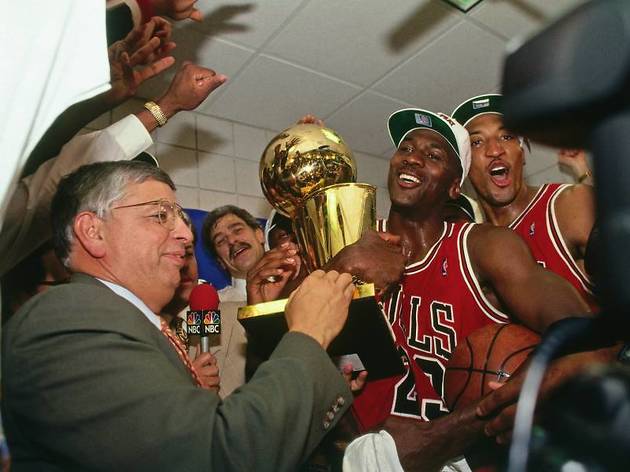 Photograph: Netflix
Director Jason Hehir

You'll believe that man can fly – at least, that Michael Jordan can – in this high-octane, fly-on-the-wall account of the closing phase of the great Chicago Bulls NBA team of the 1990s. Produced by ESPN (it's available on Netflix outside the US) using plenty of unseen locker room footage, it puts you courtside as monumental sportsmen, canny execs and ginormous egos combine, clash and come apart in all sorts of entralling ways. Do you need to love basketball to love 'The Last Dance'? Not even a little.

Watch if you liked 'Diego Maradona'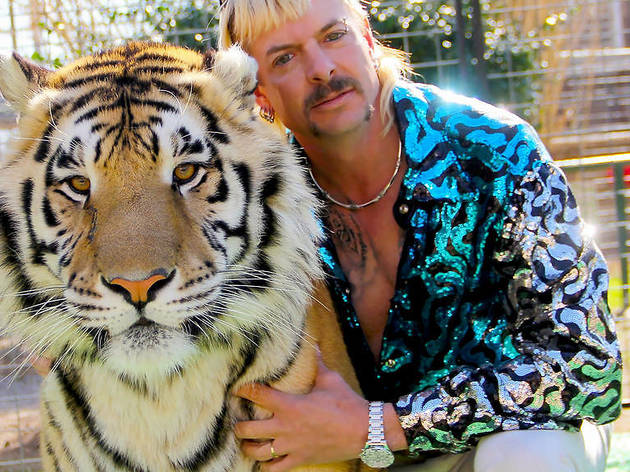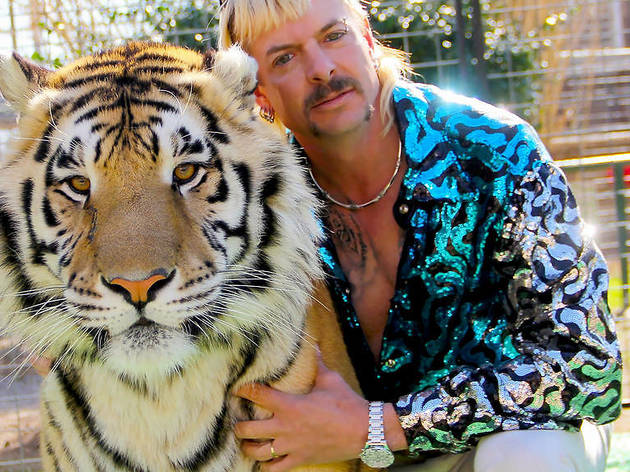 Photograph: Netflix
4. Tiger King: Murder, Mayhem and Madness (2020)
Directors: Eric Goode, Rebecca Chaiklin
The seven episodes that make up the true crime documentary tell the story of Joe Exotic (birth name: Joseph Schreibvogel), who purchased a horse farm in the 1990s in Oklahoma – which eventually turned into a big cats zoo. As the tale unfolds, the story becomes odder and more sensational, involving drugs, a murder-for-hire plot and more. When it launched, it practically set fire to the internet – and no wonder.

Watch if you liked: The King of Kong: A Fistful of Quarters
Directors Lotje Sodderland and Sophie Robinson
Londoner Lotje Sodderland was 34 when she survived a brain haemorrhage. After waking up, she was forced to start all over again in a world that felt foreign, with brighter colours, strange sensations and unfathomable challenges. Unable to communicate like she had before, producer Sodderland started filming herself and her journey towards recovery. The resulting doc, produced by 'Twin Peaks' creator David Lynch, is moving, confusing and utterly fascinating.
Watch it if you liked… 'Twin Peaks'
Directors Rod Blackhurst and Brian McGinn
One year after American exchange student Amanda Knox was acquitted of the murder of Meredith Kercher in the Supreme Court came this Netflix documentary, featuring interviews with Knox and her former boyfriend Raffaele Sollecito. The documentary fails to reach any sort of definitive conclusion and reveals no new information, instead examining the intense media coverage, the sensationalist headlines and the apparent failings of the investigation.
Watch it if you liked… 'The Face of an Angel'
Directors Richard Ladkani and Kief Davidson
This gripping, heartbreaking doc, produced by Leonardo DiCaprio, uncovers the plight of African elephants, brought to the brink of extinction by ivory trafficking. The filmmakers take us undercover inside this illegal world, which has led to more than 150,000 elephants being killed for their ivory in the past five years.
Watch it if you liked… 'Blackfish'
Director Peter Middleton & James Spinney
This remarkable doc follows the story of Aussie academic John Hull, who decided to record, on tape, his four-year-long experience of how it felt to go blind. The film uses his original tapes and dramatises them with actors mouthing his words. It sounds a bit odd but it works perfectly. The brilliant sound design combines these crackly tapes with a gentle, ambient score and the heightened sounds (like rainfall) you hear when one of your senses is fading into black. Nominated for three Baftas, it's a must-watch.
Watch it if you liked… 'Black Sun'
Directors Jill Bauer, Ronna Gradus
This film tells the stories of some of the many young girls who move to Miami to become glamorous porn stars and end up stuck in the industry's lowest ranks: as the stars of 'amateur' videos. We watch as their lines of consent are blurred and their short careers dwindle away. It's a bleak, disturbing look at an industry that's increasingly normalised. Netflix are expanding on this doc with series 'Hot Girls Wanted: Turned On' in 2017.
Watch if you liked 'Boogie Nights'
Director Gabriela Cowperthwaite
How many films have changed an entire culture? In the wake of 'Blackfish', a graphic, heartbreaking look at the life of a captive killer whale called Tilikum, a wave of protests and petitions – and a drop in ticket sales – forced the Sea World chain to drastically rethink its practices. It's hardly surprising – this is nature doc as polemic, a powerful, upsetting film with troubling ramifications.
Watch it if you liked 'Free Willy'
Show more
In the mood for more Netflix?
Looks like we won't be leaving the house all summer.
Support Time Out
We see you're using an ad-blocker. Ad revenue is Time Out's main source of income. The content you're reading is made by independent, expert local journalists.
Support Time Out directly today and help us champion the people and places which make the city tick. Cheers!
Donate now