Pablo Larraín isn't someone who wants his films to be announced with those grandiose 'visionary' labels. Whisper it quietly around him, though, but it's a tag that fits pretty neatly on the Chilean filmmaker. No one else is making movies quite like him nor reimagining iconic lives like those of Jackie Kennedy in 2016's Jackie and now Diana Spencer in Spencer. Haunted, sometimes harrowing, and fuelled with a kinetic energy provided by Kristen Stewart's mesmerising portrayal of a princess trapped in a tower, it's a vision of motherhood and of a woman surviving in a hostile environment – a baroque dream of a movie in every sense.

Perched on a Soho hotel sofa in London, Larraín tells us about casting Stewart in a now Oscar-tipped role as Princess Di and why anyone comparing his haunted version of the Royal Palace of Sandringham with the Overlook Hotel is barking up the wrong tree.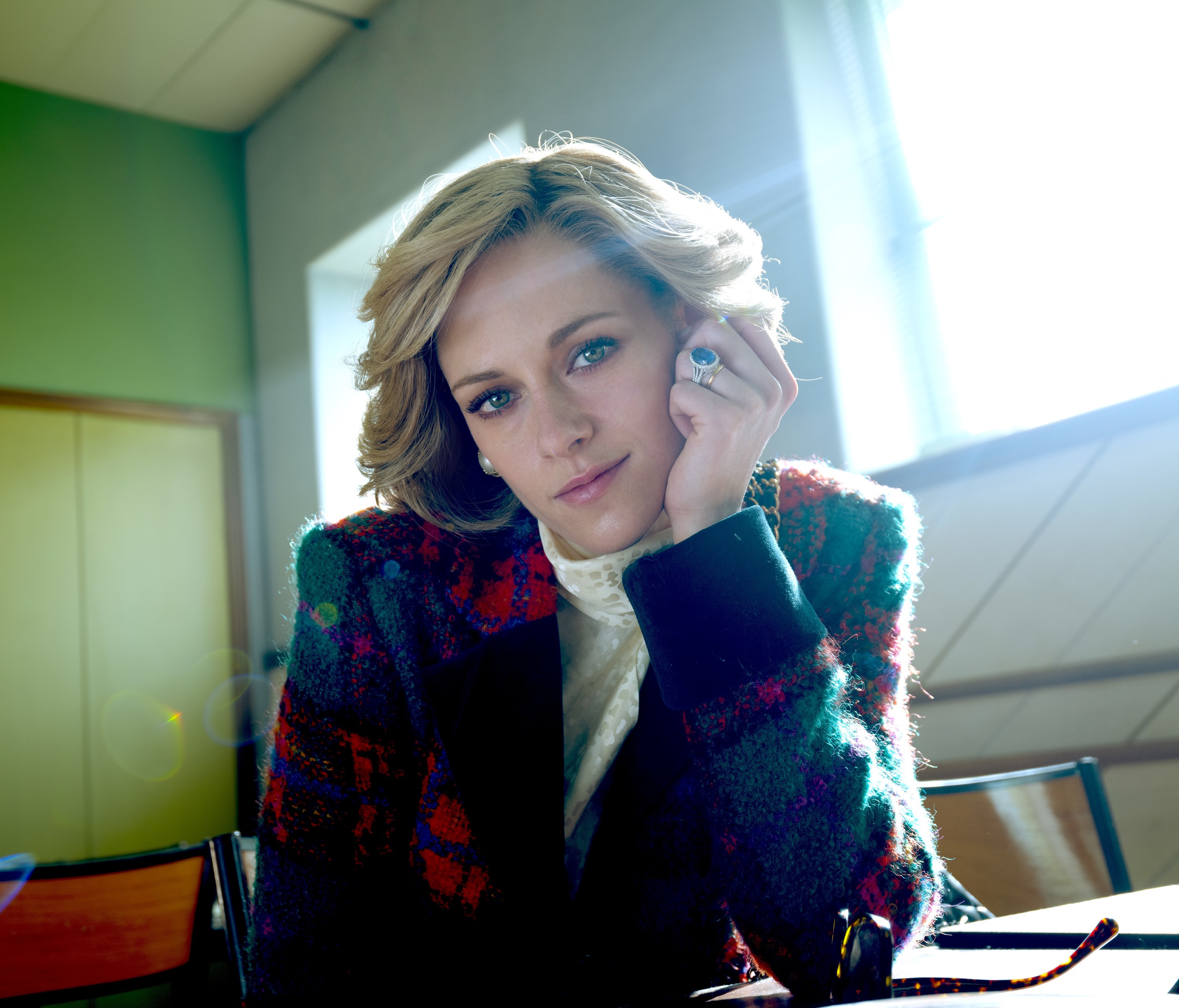 Did you feel a personal connection with Diana growing up?
'My mum did. She used to follow her fashion and wear similar clothes to Diana, and cutting her hair like her.'
Has she seen the movie yet?
'No, she's been travelling but she's seeing it soon. [Growing up] I used to see her and her friends being very into [Diana], and I was very curious. When she died, my mum was extremely moved. Then I discovered that my mum was just one of hundreds of millions around the world, but why? There's not an easy answer to why Diana was such an interesting icon around the world – it's a very mysterious thing. That's why you can make a movie, because there's something that is indescribable about her, and that's great for cinema and for art.'
Was Kristen Stewart the only choice for you? Would you still have made the film without her?
'I don't know. It's complicated, because sometimes you're very into someone and if that person doesn't take the role, it breaks your legs. If you go for someone else, you have to learn how to walk again. But she accepted and it was incredible. I think Kristen has an element of something indescribable, and when you have that cinema can work.'
If you're going to make a movie about a fashion icon, you better deal with the fashion with joy
What sort of reaction do you think the film will have in the UK?
'I don't know, I'm very curious. I do know that a people have a lot of respect for her and we did a movie that shows that she was loved. On set, I'd look at the kids (Jack Nielen and Freddie Spry) and see myself in them – of course, there are a million differences between them and my life – and I understood then that we were making a movie about motherhood. Whatever the reaction is, I hope people understand that we were making a movie about a woman who cared about her children and who struggled – and that it is intended to be a work of art.'
The scenes in Sandringham reminded me a little of The Shining
[Shaking his head] 'The Shining is about madness and horror, and there are some elements in this film... It's really funny, I have got that question and I obviously love that movie and think Stanley Kubrick is an essential figure in cinema but no matter what movie you do, there's always a Kubrick movie you can relate to. It's funny how they use the word "visionary" on trailers about directors. I'd be very careful about that word and would leave it to Stanley Kubrick.'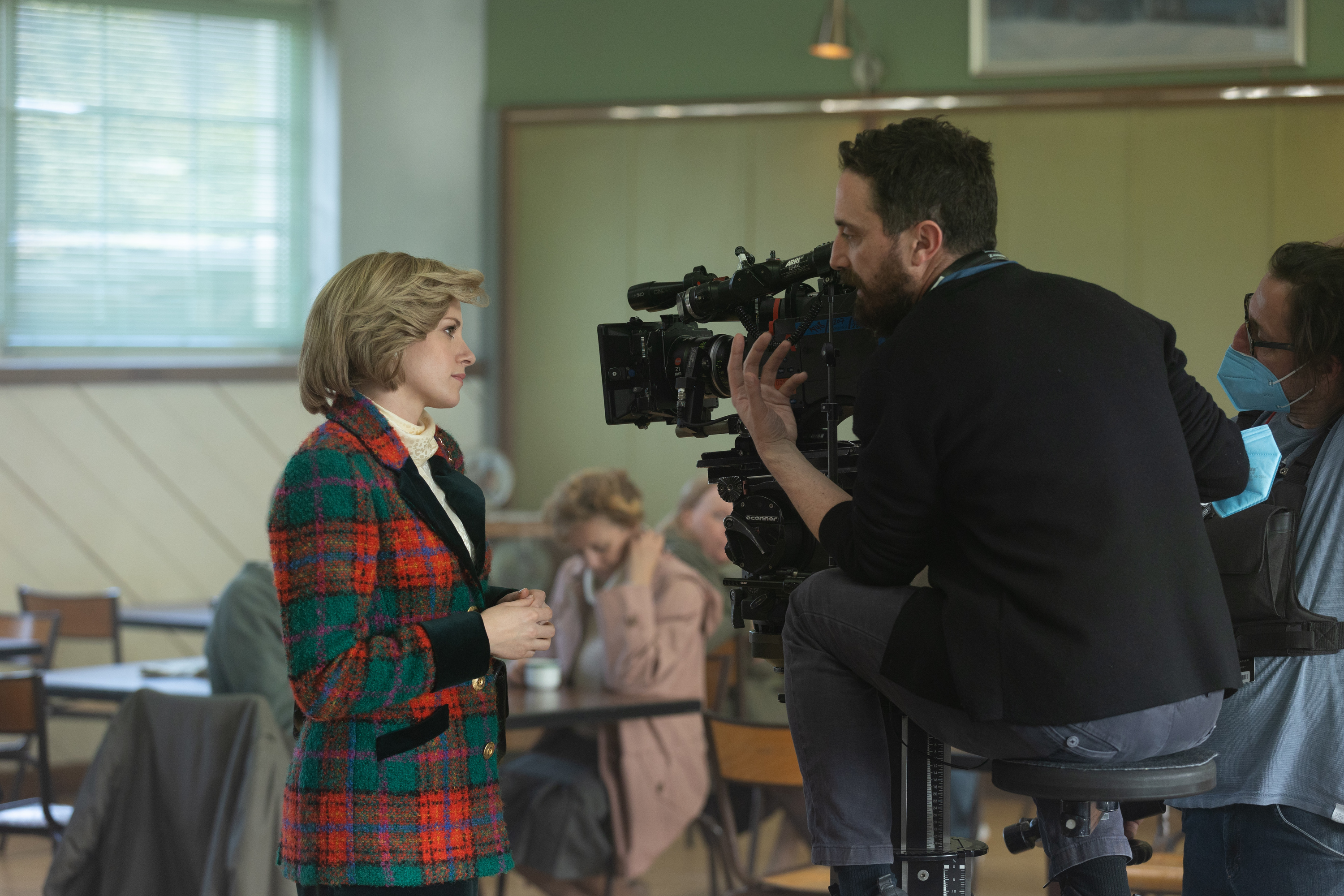 So you wouldn't use 'visionary' ahead of 'Pablo Larraín'?
'Some people have done it and it's very embarrassing – I disagree with that. But there were two movies we discussed as a team: Barry Lyndon and A Woman Under the Influence by John Cassavetes. But of course, I understand the Overlook Hotel [comparison] and we have that but it's a different thing: the Overlook Hotel is an empty building; this place is full of people, you just don't see them. It's haunted by Diana's perception of it, more than what is really happening. It presents two types of reality: the family's, the building, the cook, the butler, the children eventually; the other is the one that is happening inside of her, which has Jonny Greenwood's jazz music. The one that is outside has Jonny's baroque music. It can be mad and difficult and complicated, and it can also be very free.'
If cinema were describable then it wouldn't need to exist
Can we talk about the costumes? Diana's yellow sailor suit stands out.
'We called it the "pirate dress" – it's inspired by period fashion from servants and soldiers. It was such a ride, and working with (costumer designer) Jacqueline Durran was so much fun. We went through thousands of pictures of Diana in a London hotel and chose things from that period and then started the fittings. Of course, Diana was a fashion icon because she was breaking the rules. She had an incredible eye for colour. She realised that what she wore would become a tendency, but she stayed free. It's another layer that builds her personality in front of an audience – what she is wearing and why. I'm not into fashion in the way I dress, but I love to work with it.'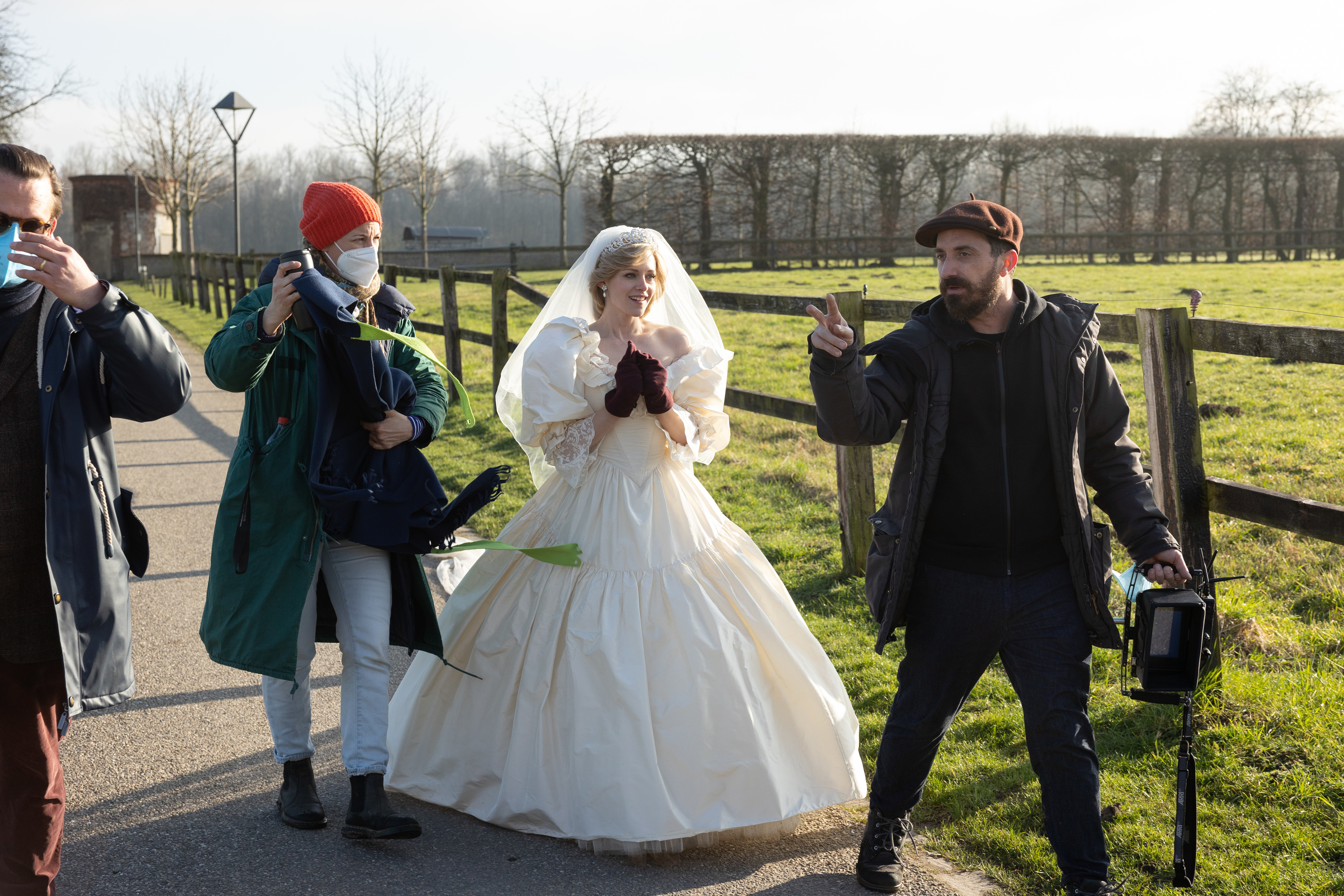 How many outfits did you have in total?
'The ones she wore in the movie... around 40, 50. In each scene she wears a different costume, and then we have the dancing montage where she wears around 20. If you're going to make a movie about a fashion icon like Diana, you better deal with the fashion and you'd better do it with joy. And Kristen has an incredible eye for it – you can see how she dresses. We shot the dancing montage in pieces every day and used all the clothes we loved in the fittings but that didn't make it into the scenes – we had them on a rack on wheels with us. We'd shoot and wear them as we went.'
Tell me about recreating the physicality of Diana.
'You want to try to create a reality, something that feels plausible and grounded and concrete, and then find the possibility of inhabiting her internal space. What is difficult is to build that bridge so you can get in there in a way that is believable. What we tried to do was create something real and grounded and then create a reality that is basically indescribable. If you're able to describe it, then cinema doesn't have to do anything. If cinema were describable then it wouldn't need to exist.'

Spencer is in US and UK cinemas Nov 5, and in Australia Jan 26. Read our review here.