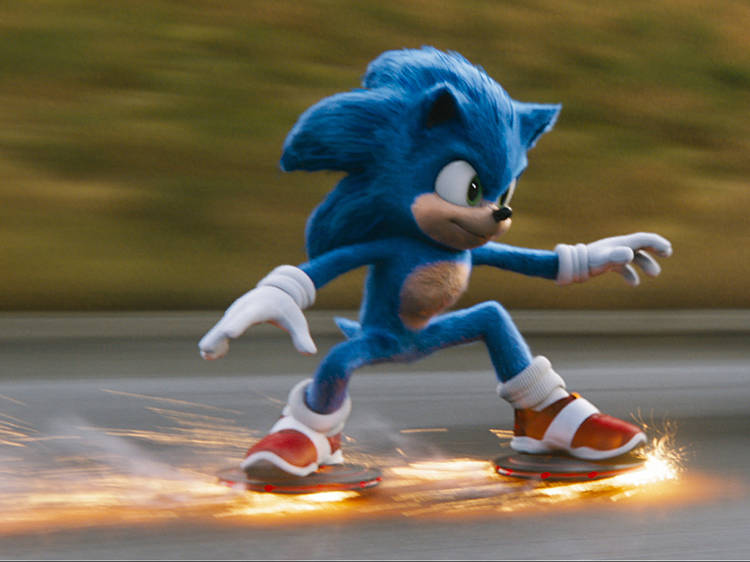 Courtesy Paramount Pictures/Sega of America Inc.
1.

Sonic the Hedgehog (February 14, 2020)
UPDATE: Sonic the Hedgehog is currently available for purchase or rental. Learn more at sonicthehedgehog.com.
Sonic the Hedgehog makes the leap from the gaming screen to the big screen! The electric blue creature (voiced by Ben Schwartz) escapes interstellar evil forces by hiding on Earth only to cause a power outage—and to be hunted by the megalomaniac Dr. Robotnik (Jim Carrey). Will the small-town Sheriff Tom Wachowski (James Marsden) help Sonic escape? The film hit theaters on Feb 14. Rated PG.