The best kids' movies coming to theaters in 2020
SpongeBob, Minions, Wonder Woman, a live-action Mulan: Your kids will love the family movies 2020 has in store
UPDATE: Some movie releases have been changed due to the coronavirus outbreak—learn more.
It looks like it is going to be a boffo year for family films. So many amazing animated features and live-action adventures are coming out, we're sure your brood will become regulars at your local theater!
So what are the kids' movies 2020 has in store for us? There's a lot of cute going on and, of course, a lot from Disney—we'll see which ones become classics, and join the ranks of the best Disney movies of all time. Maybe some will enter the canon, and become one of the best 50 films to watch together as a family.
Our suggestion? Make an evening of it: Take the crew to a flick, and then head out for dinner at one of the best family restaurants you and your kids will love!
Kids' movies 2020
1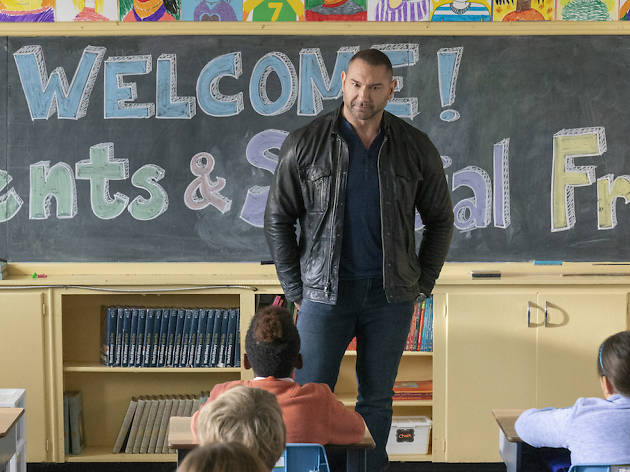 Photograph: Courtesy STXfilms/STX Financing/Motion Picture Artwork/Michael Gibson
UPDATE: The film, which was scheduled for an April 17 release, will move directly to Amazon Prime. A release date has yet to be confirmed.
A tough-guy CIA agent named JJ (Dave Bautista, the former professional wrestler and six-time world champion) is tasked to watch over a family with a particularly precocious nine-year-old girl named Sophie (Chloe Coleman). Spoiler alert: He's no match for her. Rated PG-13.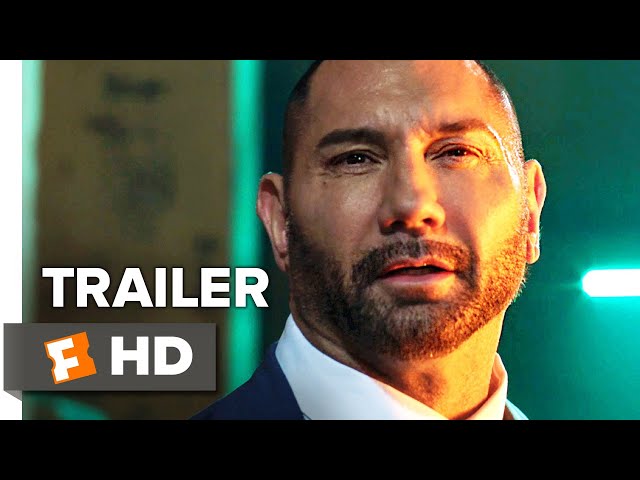 2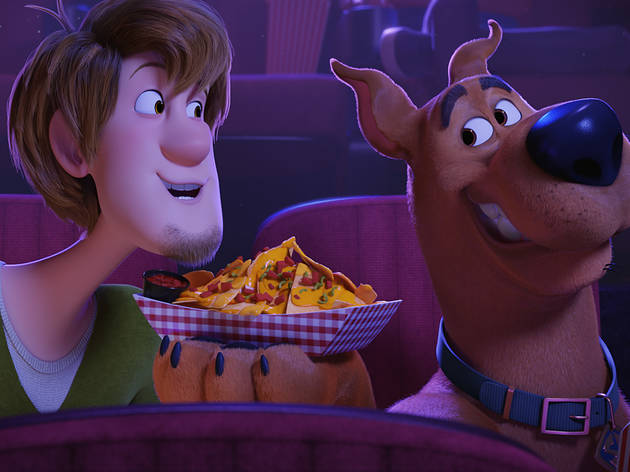 Photograph: Courtesy Warner Bros. Pictures
Before he became Sooby-Doo, the world-famous canine sleuth, he was young Scoob (voiced by Frank Welker), a Great Dane pup who had yet to meet Shaggy, Fred, Daphne and Velma. This animated origin story starts with–what else?–a ghostly mystery. Those meddling kids! Not yet rated.
3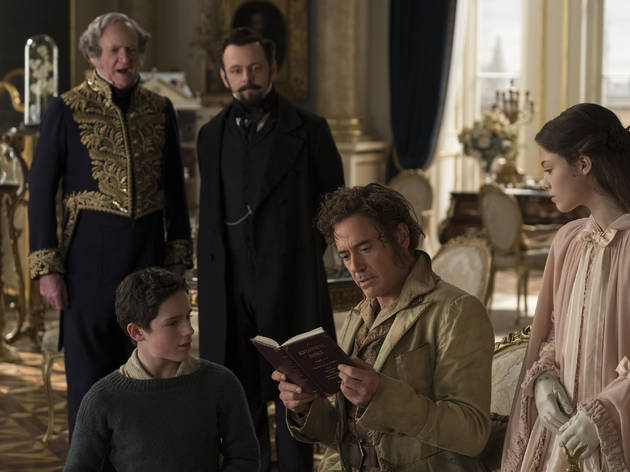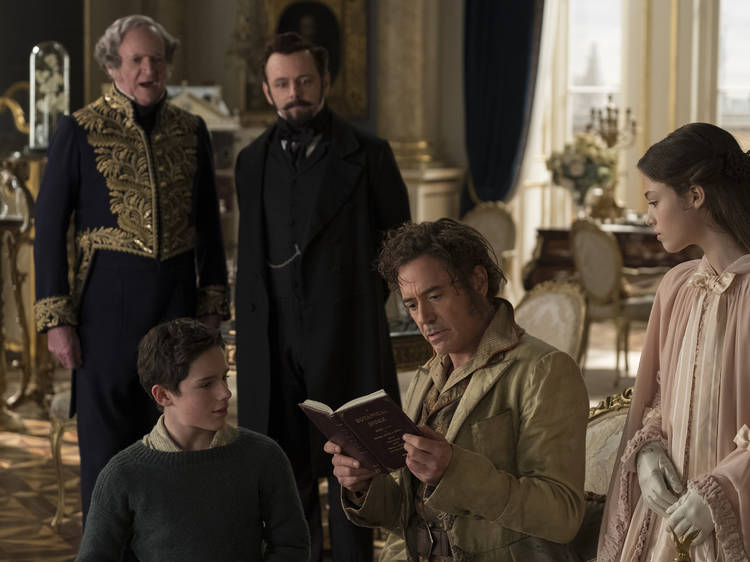 Courtesy Universal Pictures/Jay Maidment
Dolittle (January 17, 2020)
The famous British veterinarian Doctor Dolittle (Robert Downey Jr.) no longer leaves the walls of his manor—or the company of his animal pals (voiced by Emma Thompson, Rami Malek, Octavia Spencer, Craig Robinson, Ralph Fiennes, Selena Gomez, Marion Cotillard and others). But when Queen Victoria (Jessie Buckley) becomes sick, the doctor sets out to find a mythical island in search of a cure. Rated PG.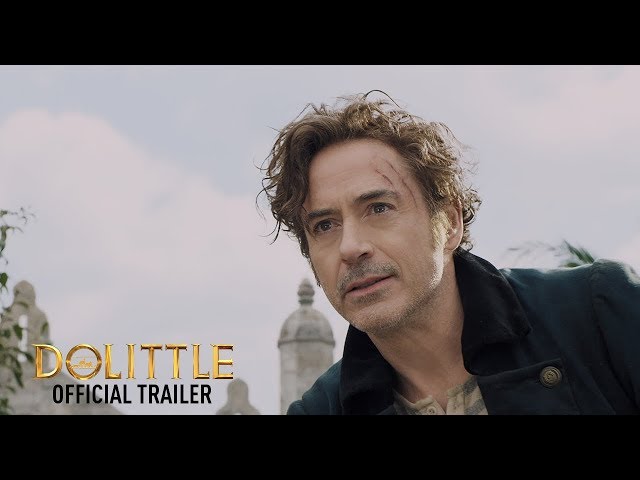 4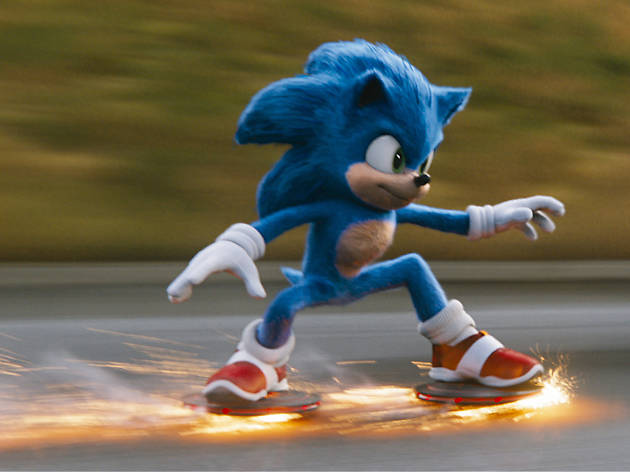 Courtesy Paramount Pictures/Sega of America Inc.
Sonic the Hedgehog (February 14, 2020)
Available early for purchase on Digital Mar 31 and on 4K Ultra HD, Blu-ray, DVD and for rental on demand or disc on May 19
Sonic the Hedgehog makes the leap from the gaming screen to the big screen! The electric blue creature (voiced by Ben Schwartz) escapes interstellar evil forces by hiding on Earth only to cause a power outage—and to be hunted by the megalomaniac Dr. Robotnik (Jim Carrey). Will the small-town Sheriff Tom Wachowski (James Marsden) help Sonic escape? Rated PG-13.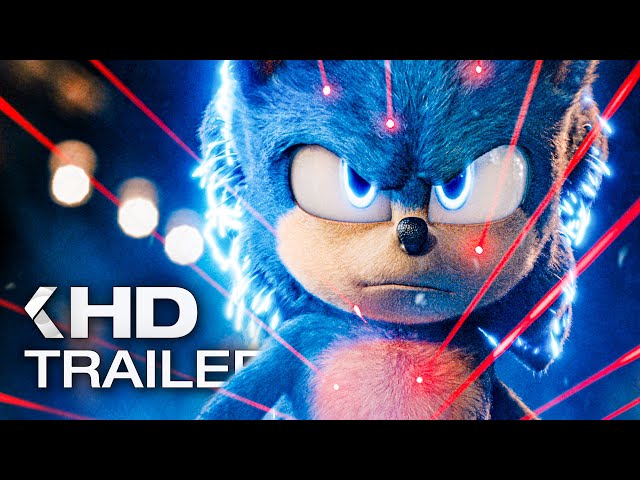 5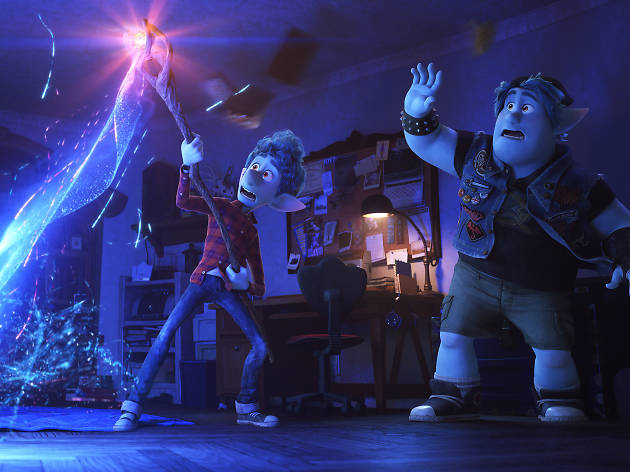 Courtesy Disney/Pixar
Now available digitally and will begin streaming on Disney+ starting Apr 3.
This Pixar feature is set in a fairy tale land that's losing its magic—the elves who live there would rather use their phones and other devices than spells. But then young Ian Lightfoot (voiced by Tom Holland) brings his dead father back to life. Or, rather, just his legs. He sets off with his brother Barley (Chris Pratt) to complete the spell so he can see his father one last time—and maybe bring magic back to the elves. Rated PG.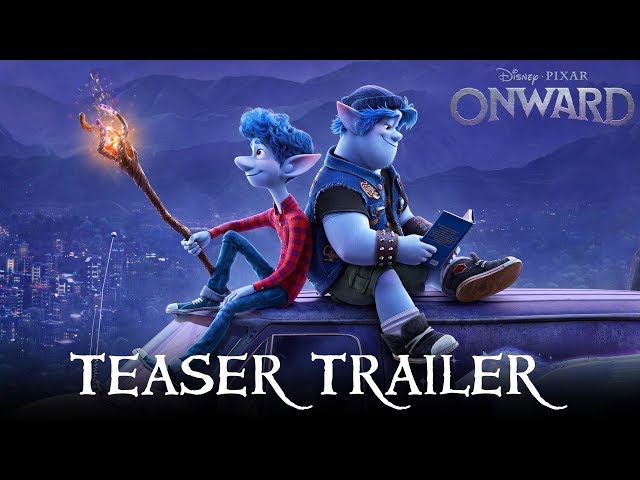 6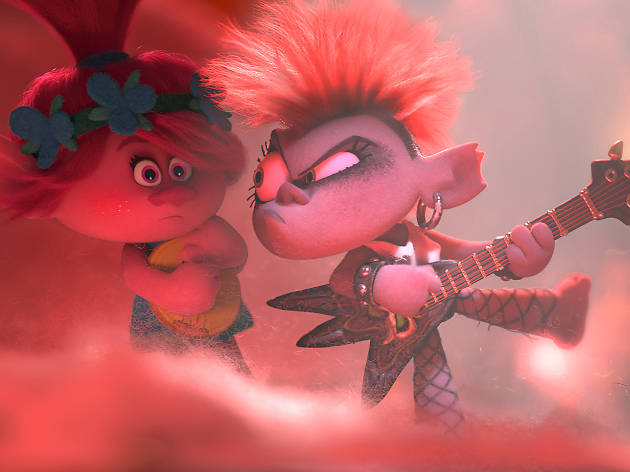 Courtesy DreamWorks Animation LLC
Trolls World Tour (April 10, 2020)
Available on VOD starting Apr 10
Anna Kendrick is back in this sequel to the 2016 hit Trolls. She voices Poppy, the hug-happy troll who learns that there are six different tribes of trolls in the world. Each one specializes in a different kind of music: pop, funk, classical, techno, country and rock. The problem? King Thrash (Ozzy Osbourne) wants rock to crush the others. Featuring the voices of James Corden, Rachel Bloom, Sam Rockwell and a who's-who of music. Rated PG.
7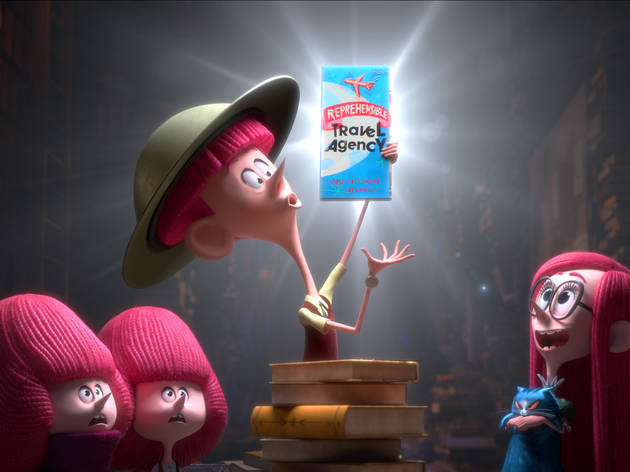 Photograph: Courtesy Netflix
The Willoughbys (April 22, 2020)
Streaming on Netflix starting April 22
Abandoned by their heartless parents, Jane Willoughby (voiced by Alessia Cara) and her twin brothers (Séan Cullen and Séan Cullen) try to please their sour nanny (Maya Rudolph) and become perfect children. Based on the bestselling book by Lois Lowry, this animated film also features the voices of Ricky Gervais and Terry Crews. Not yet rated.
8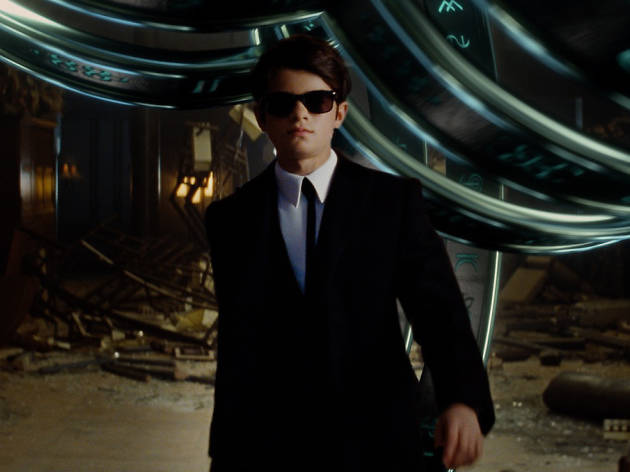 Photograph: Courtesy Disney
Artemis Fowl (May 29, 2020)
Based on the books by Eoin Colfer, this Disney film tells the story of Artemis Fowl II (Ferdia Shaw), a 12-year-old supergenius and the latest in a long line of criminal masterminds. His quest? To find his missing father. Directed by Kenneth Branagh, it also stars Judi Dench. Not yet rated.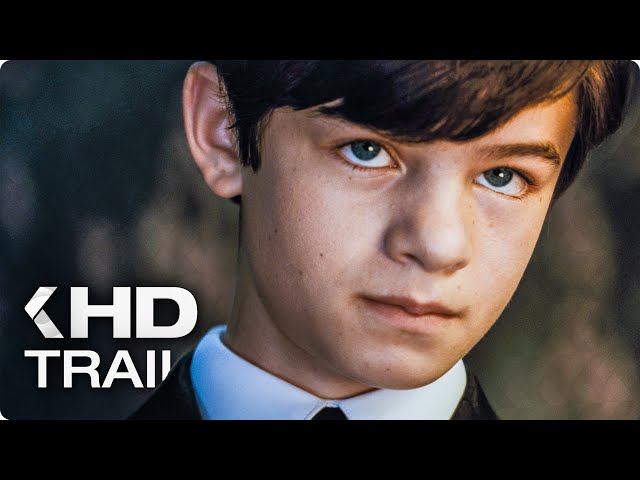 9
Courtesy Disney/Film Frame
When the Emperor of China demands that every family provide one man to fight in the Imperial army, young Hua Mulan (Liu Yifei) disguises herself as a boy so she can take the place of her ailing father. This live-action epic from Walt Disney Pictures brings the 1998 animated film to life, and stars some of the biggest names in Chinese cinema. Not yet rated.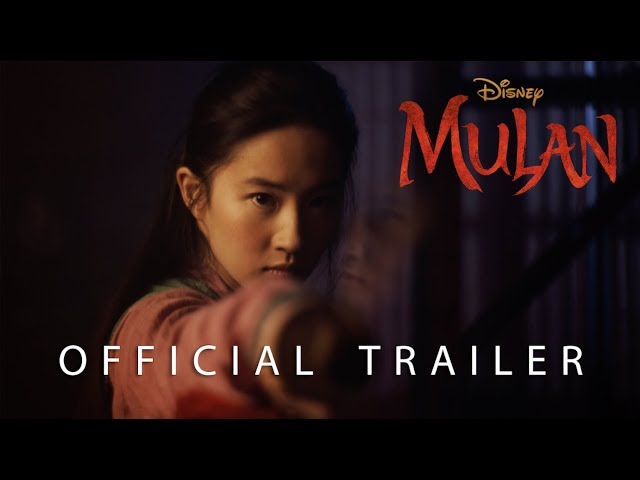 10
Courtesy Paramount Animation
The SpongeBob Movie: Sponge on the Run (July 31, 2020)
You better not mess with SpongeBob (voiced by Tom Kenny). In this animated film, the brightly-colored sea creature sets off for the Lost City of Atlantic City to rescue his pal Gary the snail. The goofball adventure is so much fun—and features a memorable cameo by Keanu Reeves. Not yet rated.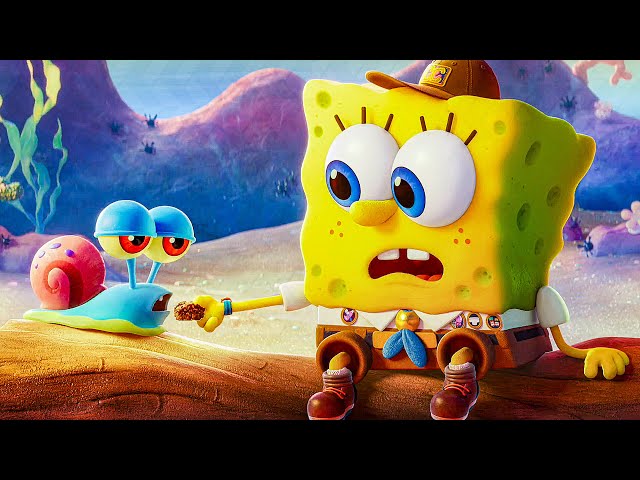 11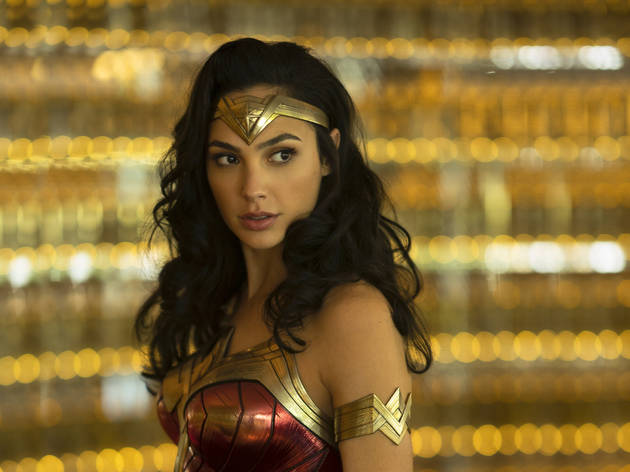 Photograph: Courtesy Warner Bros. Entertainment/DC Comics/Clay Enos
Wonder Woman 1984 (August 14, 2020)
Gal Gadot is back in this sequel to the 2017 film. This time she's living in the year 1984. That was the era of Footloose, Wham!, and the evil Barbara Minerva (Kristen Wiig), an archeologist who is set on world domination, and who can turn into the superhuman anti-hero Cheetah. Rated PG-13.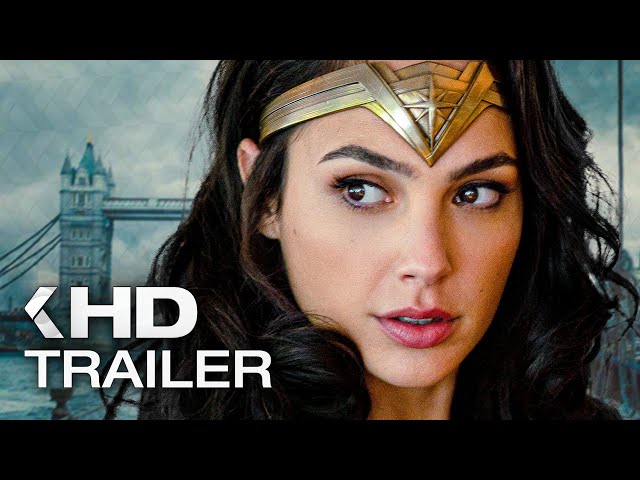 The One and Only Ivan (August 14, 2020)
Why does a gorilla named Ivan (voiced by Sam Rockwell) live in a cage at the Exit 8 Big Top Mall and Video Arcade with an aging elephant named Stella (Angelina Jollie) and a dog named Bob (Danny Devito)? When an abandoned baby elephant named Ruby (Brooklynn Prince) appears, Ivan starts asking questions. This animated Disney feature is based on the Newberry-winning book by Katherine Applegate. Not yet rated.
The Witches (October 9, 2020)
What happens when a boy comes across a conclave of witches? He's turned into a mouse, of course. This Disney live-action adaptation of the classic Roald Dahl book stars Anne Hathaway Octavia Spencer, Stanley Tucci and Chris Rock. Not yet rated.
Godzilla vs. Kong (November 20, 2020)
Time to return to the MonsterVerse: Everybody's favorite nuclear-supersized lizard takes on the King of the Apes to decide the fate of the Earth. No biggie. This epic stars Alexander Skarsgård as a geologist in Kong's camp, and Millie Bobby Brown as his daughter. Fun facts: This is the 36th film about Godzilla, and the 12th film about Kong. Not yet rated.
Raya and the Last Dragon (November 25, 2020)
An animated feature from Walt Disney Animation Studios, Raya and the Last Dragon tells the story of a warrior named Raya and her search for the last dragon in a mythical land named Kumandra. Not yet rated.
The Croods 2 (December 23, 2020)
The Croods are back! We were introduced to this goofy family of cavemen in the 2013 animated 3-D film. Now the Croods face off with the Bettermans, a family that's a little more evolved. Featuring the voices of Ryan Reynolds, Kelly Marie Tran, Emma Stone, Nicholas Cage and Peter Dinklage. Not yet rated.
Tom and Jerry (December 23, 2020)
The cartoon cat and mouse make it to the big screen. This live-action animated film features the best frenemies, and stars Chloë Grace Moretz, Michael Peña, Ken Jeong and Rob Delaney. Not yet rated.
Phineas and Ferb the Movie: Candace Against the Universe (TBA)
The stars of the television series Phineas and Ferb are on an epic adventure, traveling through space to find their kidnapped sister Candace—who's actually doing quite well thank you, and would rather not go back. Not yet rated.
This animated film from Marvel Studios is based on the 1976 comic series. The Eternals are a race of superhumans tasked with protecting the Earth from the Deviants. Not yet rated.