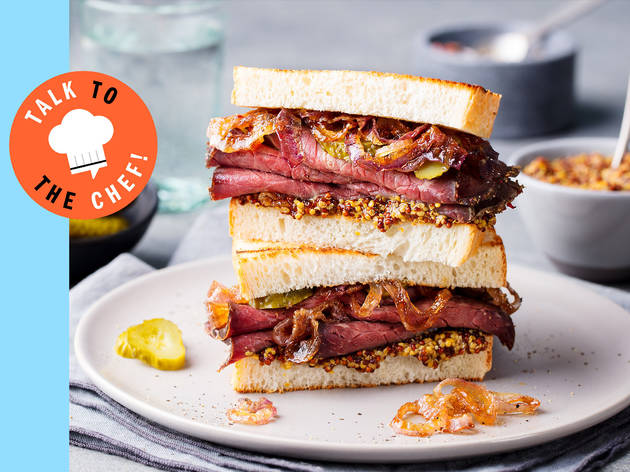 15 genius sandwich hacks, according to the world's best chefs
Level up your sandwich game with help from some of the planet's most brilliant cooks.
Homemade sandwiches are a highly personal matter, and everyone's got their own tricks for making the perfect handheld. Some will tell you that it's all about the bread, while others are more focused on what's happening inside. Heck, our minds are blown by just adding potato chips to a grilled cheese.
To level up our sandwich game, we turned to the world's best chefs and asked them to spill their greatest sandwich hacks. As you can imagine, they've got all kinds of secrets up their sleeves – from tips on what kind of bread to use to layering rules we'll never forget. There's even a hack on the list that will save the roof of your mouth from getting scraped up by toast. Genius, right? Take a look at how the world's best chefs make better sandwiches at home.
Craving more insider insight from the world's best chefs? You're in the right place. Talk to the Chef! is a weekly food series that taps into the minds of culinary leaders around the globe. The conversation changes just as often, and we'll chat with chefs about everything from podcasts and kitchen equipment to travel and trends.
Chef-approved sandwich hacks