Heads up! We're working hard to be accurate – but these are unusual times, so please always check before heading out.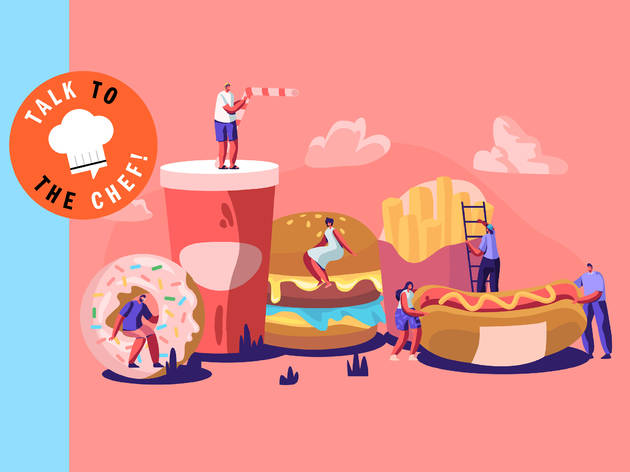 18 chefs from around the world share their fast food cravings
From Big Macs and hot wings to Mexican Pizza and kebabs, these are the fast food favorites that chefs reach for.
When we imagine chefs dining out, we tend to think of opulent tasting menus rife with foie gras and truffles. While that's not a total farce, most of the chefs we know are lucky if they get five minutes to nibble on leftovers from the day's staff meal. Just like us, they're not above a post-shift fast food fix—whether that's a McDonald's Big Mac and fries or local cheap eats, like Chicago's Italian beef or Barcelona's pan con tomate. When they're on the go, these are the fast food favorites that chefs around the world reach for. Now, if you'll excuse us, there's a drive-thru attendee trying to get our attention.
Craving more insider insight from the world's best chefs? You're in the right place. Talk to the Chef! is a new weekly food series that will tap into the minds of culinary leaders around the globe. The conversation changes just as often, and we'll chat with chefs about everything from podcasts and kitchen equipment to emerging trends.
Chef-approved fast food favorites