Heads up! We're working hard to be accurate – but these are unusual times, so please always check before heading out.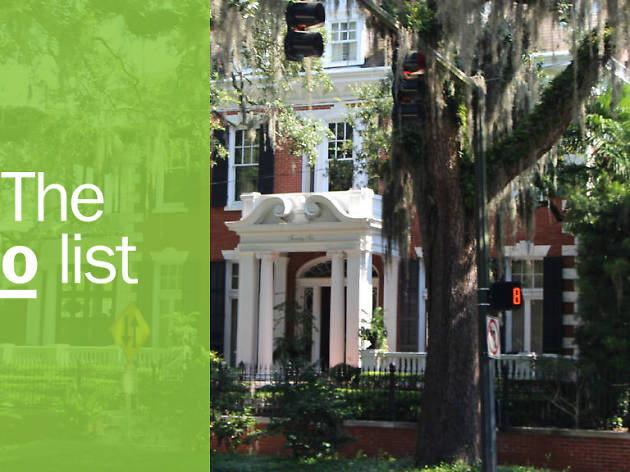 The 15 best things to do in Georgia
Between blissed-out island living, picturesque mountains and hip city spots, these are the best things to do in Georgia
Georgia is an ideal place to road trip. From the mountains to big cities and sleepy beach towns, the Peach State has it all. In Atlanta alone, the options are endless, with festivals and concerts year round and classic attractions like the Coca-Cola museum and Atlanta Braves games always good options to tackle. Get your heart racing with adventure in the North Georgia Mountains, head south to explore the rich history of Savannah or embrace island time off the coast. No matter what kind of trip you're looking for, you'll find a little something for everyone on our list of best things to do in Georgia—along with Southern hospitality that's as sweet as the tea.
Done something on this list and loved it? Share it with the hashtag #TimeOutDoList and tag @TimeOutEverywhere.
Find out more about how Time Out selects the very best things to do all over the world.
Best things to do in Georgia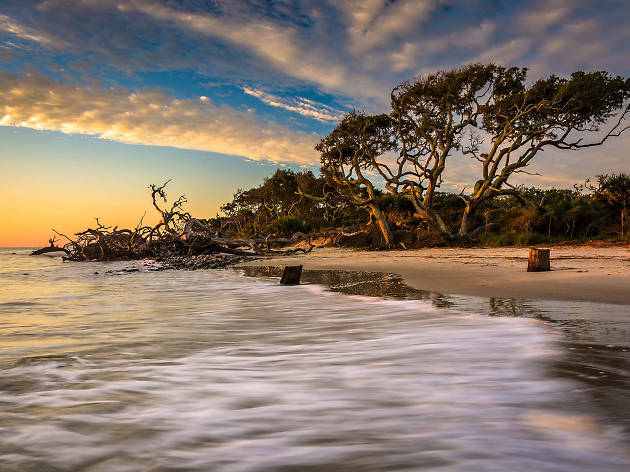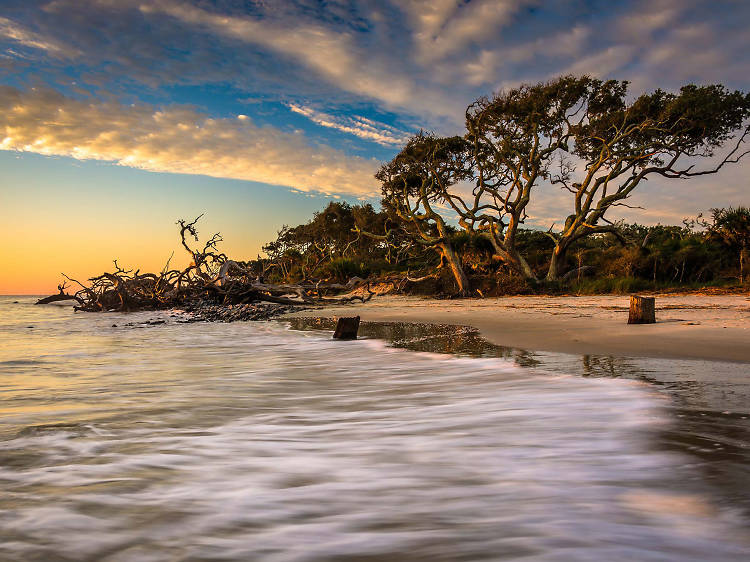 Where is it: The mainland port city of Brunswick and four barrier islands.
What is it: A chain of four barrier islands off the coast of southern Georgia, with each one offering something different.
Why go: Somehow these islands have remained largely under the radar, so they're a great choice if you truly want to kick back and relax. St. Simons Island is home to unique boutiques, beaches, boating activities and coastal cuisine. For unlimited outdoor adventure, head to Little St. Simons Island. Sea Island specializes in all things luxury, including the exquisite five-star resort and spa The Cloister, and you'll find untouched beaches and history on Jekyll Island.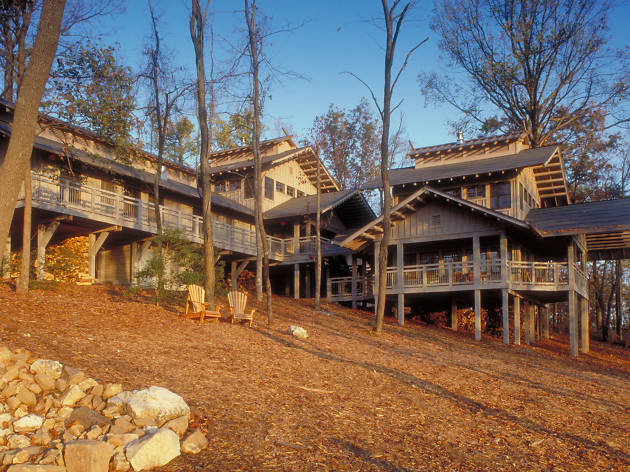 Where is it: Dawsonville
What is it: A hiking lodge in the Chattahoochee National Forest.
Why go: At the gateway to the Appalachian Trail, the lodge is the best place to enjoy the beauty of the mountains away from the distractions of modern life. The five-mile hike to the Inn is part of the experience and begins at breathtaking Amicalola Falls, the tallest waterfall in the Southeast. At the lodge, guests enjoy the simple pleasures of home-cooked, family-style meals, a stocked library, hot showers and a base from which to explore many more miles of trails.
3. Savannah Historic District
Where is it: Savannah
What is it: The largest National Historic Landmark District in the U.S.
Why go: This two-mile stretch in downtown Savannah is full of monumental architecture and more than 20 historic squares and parks. Lining the streets are towering oaks draped in Spanish moss and stately homes like the Mercer Williams House, made famous by the book Midnight in the Garden of Good and Evil. Don't miss the Scad (Savannah College of Art and Design) shop where you can purchase artwork from rising stars, the Paris Market for vintage finds and gifts, and iconic Leopold's Ice Cream for a sweet treat.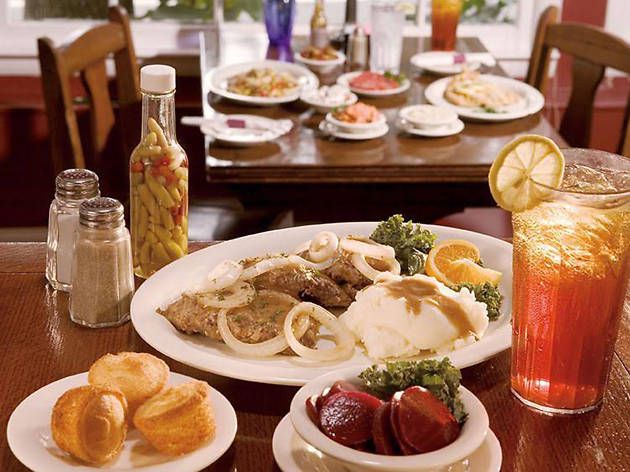 Where is it: Atlanta
What is it: Iconic Atlanta restaurant that serves comfort food so good, you'll want to move in.
Why go: Mary Mac's Tea Room has been a Georgia institution for more than 70 years. Known as Atlanta's dining room, experience true Southern hospitality and local, made-from-scratch dishes like tomato pie, fried chicken and shrimp and grits while on premise. To sample a little of everything, order the Southern special for the table, served family style.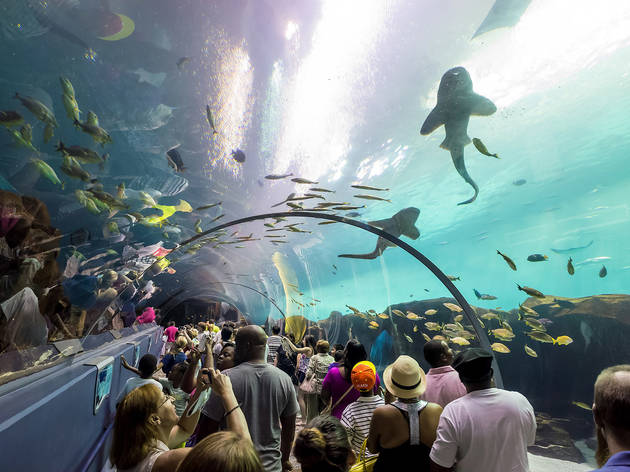 Where is it: Atlanta
What is it: Georgia Aquarium is the largest aquarium in the Western hemisphere, with more than 10 million gallons of water in the middle of downtown Atlanta.

Why go: It's home to some truly extraordinary marine life, including thousands of fish, manta rays and whale sharks—which you can even dive with.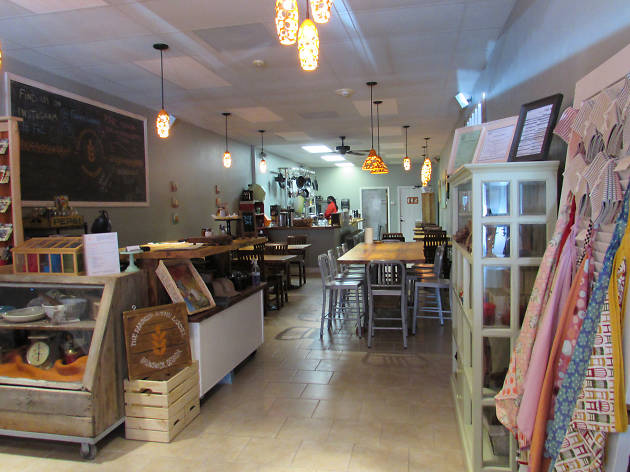 6. The Farmer & The Larder
Where is it: Brunswick
What is it: Restaurant and cooking school in Brunswick.
Why go: Recently named a semi-finalist for a James Beard award, Matthew Raiford and his wife Jovan Sage offer fun cooking classes at their restaurant. Try your hand at homemade kombucha or create a four-course meal in a couples' class with expert guidance and plenty of wine. If you'd rather sit back and enjoy staples like biscuits and gravy, visit The Farmer & The Larder for an epic Southern Sunday brunch.
7. Creature Comforts Brewing Co.
Where is it: Athens
What is it: One of the fastest-growing and most popular craft breweries in Georgia. The Tropicalia IPA has landed on most sought-after lists since its debut and visiting the brewery is the only sure way to get your hands on it.
Why go: The brewery is just three years old and currently only distributing in Georgia but the demand for the beer is so high that the owners have recently opened a larger production facility to help quell the fan frenzy. As a bonus, the brewery is located in cool college town Athens, the home of college rock, REM and the B52s.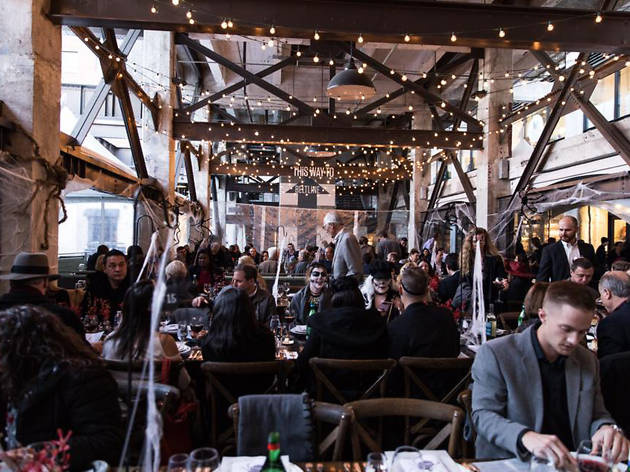 Where is it: Atlanta
What is it: A renovated Sears, Roebuck & Co. warehouse in downtown Atlanta turned community hub, with spaces for people to gather, eat and shop.
Why go: Like a mall but way cooler, Ponce City Market is home to local shops such as contemporary womenswear designer Abbey Glass, candle making at Candlefish and big names including Lululemon and Anthropologie. The market also features a food hall with dine-in restaurants and grab-and-go spots. There's a craft beer garden and even carnival fun on the rooftop with skee-ball, ring toss and a slide.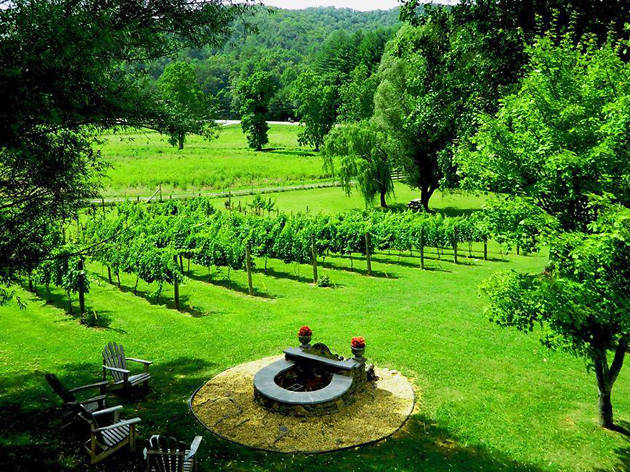 Where is it: Mostly in Dahlonega
What is it: Georgia Wine Country is home to 12 tasting rooms and five wineries offering award-winning varietals like cabernet, merlot, sangiovese and tannat.
Why go: Concentrated in Dahlonega, Lumpkin County, this is an under-the-radar wine destination—sip from the source and enjoy decent wines with incredible views in the foothills of the North Georgia Mountains.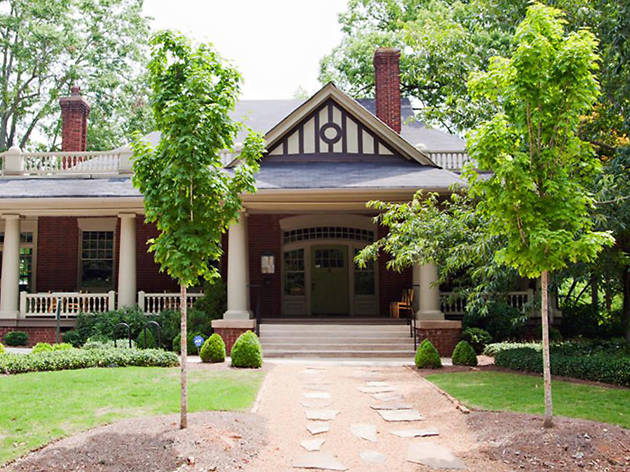 Where is it: Athens
What is it: Head to Athens for celebrity chef Hugh Acheson's first restaurant, which melds Georgia's cuisine with French and Italian influences.
Why go: They've been doing farm-to-table dining here well before it was a trend. Located in a historic bungalow in the quaint Five Points neighborhood of Athens, Five & Ten serves refined food in a stylish-not-stuffy space that feels like home. No matter what you order, it will likely change the way you thought of Southern food in the best way possible.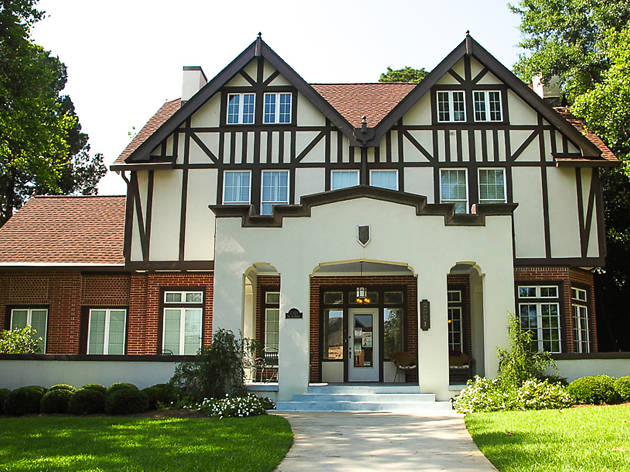 Where is it: Macon
What is it:The house in Macon where The Allman Brothers Band lived from 1970-1973.
Why go: The Allman Brothers were one of the driving forces of Southern rock in the late '60s and early '70s, and Macon was at the center of it all. The Big House was a base for the band, roadies, friends and family members for years. See tour posters, instruments and guitarist Duane Allman's bedroom as he left it.
Photograph: Shutterstock
What is it: A Stonehenge-like monument on a hill in Elberton. Engraved in the granite stones are guidelines—in eight different languages—on how to re-establish the planet and society after an apocalypse.
Why go: The reason why the monument was built has been a point of contention since its creation by a secret group in 1980—nobody really knows much about the origins. The guidestones also function as an astronomical calendar and every day at noon the sun shines through a narrow hole to illuminate the date.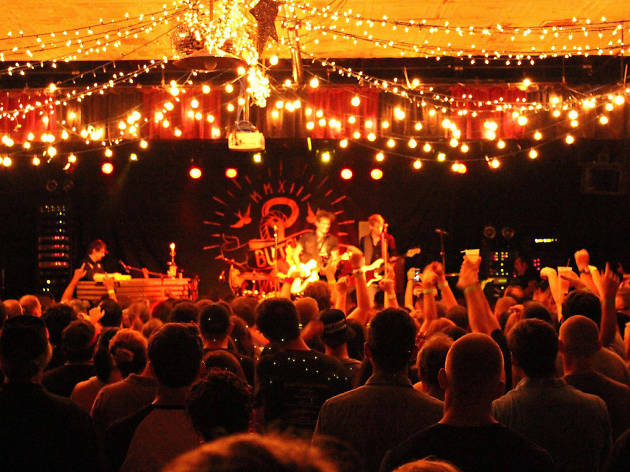 Where is it: Athens
What is it: This legendary rock 'n' roll venue in Athens provided gig space to some of the city's most legendary bands including the B52s, REM, Neutral Milk Hotel and the Drive-By Truckers.
Why go: So much music history has been made in Athens over the years and acts like Nirvana, Snoop Dogg and Iggy Pop have all graced the stage at this intimate 500-capacity venue. While you're in Athens, also visit historic music venue the Georgia Theater and have a drink on the rooftop.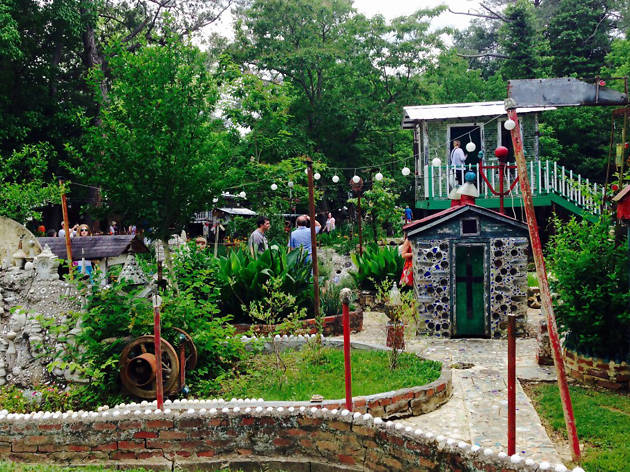 What is it: The former home, studio and garden of visionary artist Howard Finster, in Trion. It's one of the most visually interesting places in all of Georgia.
Why go: Reverend Howard Finster was a self-proclaimed "man of visions" and self-taught artist that produced more than 40,000 pieces of art. He was inspired by roadside rock gardens and grottos of the late-nineteenth and early twentieth centuries. Follow the winding pathways to see larger-than-life sculptures, colorful paintings and unique structures built by Finster.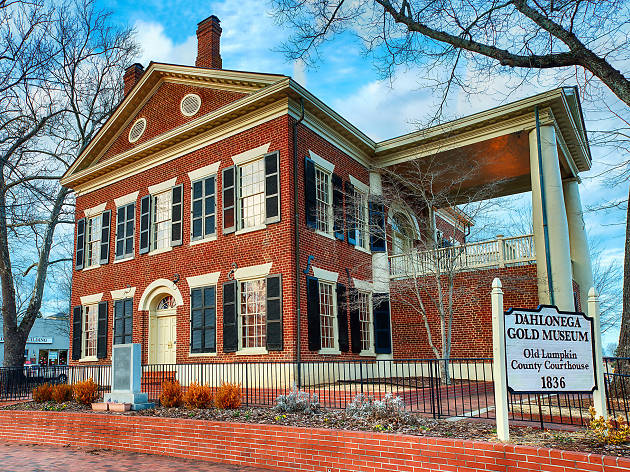 Photograph: Shutterstock
15. Dahlonega Gold Museum
What is it: Dahlonega Gold Museum houses artifacts from the first major American Gold Rush in 1829.
Why go: Dahlonega thrived as a branch of the United States Mint and coined more than $6 million in gold before closing in 1861. See some of the original rare coins, a gold nugget weighing more than five ounces and a large hydraulic cannon and nozzle used to blast soil from mountainsides. Also visit one of the nearby mines to see if you can strike it rich.