The 20 best things to do in Germany
Step into the past with these incredible things to do in Germany, including scenic towns and historical museums
It's been nearly 30 years since the fall of the Berlin Wall led to the reunification of Germany, brought an optimistic end to the country's devastating 20th century and gave rise to a whole slew of historically significant, always fun things to do in Germany.
Today, this leading European player has seen remarkable resurgence, reconnecting with the rich past that preceded the Third Reich, while painstakingly documenting its fascist and fractured years, and carefully nurturing a thriving contemporary culture. From Carolingian splendour at Aachen Cathedral to the Bauhaus School in Dessau, quintessential Romanticism at the Hamburger Kunsthalle to the anniversary exhibition at Karl Marx's House in Triere, Germany promises an astonishing historical reach of art, ideas and music.
Outdoor travelers are also in for a treat: Whether you head for the Alpine lake of Königssee, the rugged coastline on Rügen or the much-mythologized forests of the Schwarzwald, Germany preserves a state of wilderness hard to find in other European countries.
Beyond historic and cultural sites, be sure to eat and drink your way through the best restaurants in Germany. No matter what strikes your fancy, there's no going wrong with our guide to the best things to do in the city.
Done something on this list and loved it? Share it with the hashtag #TimeOutDoList and tag @TimeOutEverywhere.
Find out more about how Time Out selects the very best things to do all over the world.
Best things to do in Germany
1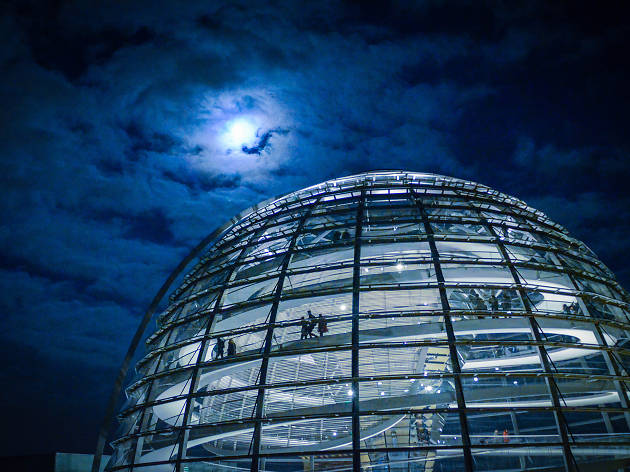 Photograph: Courtesy CC/Flickr/
The Berlin landmark has been a distinctive site for German politics and identity ever since the February 1933 fire that enabled Hitler to impose emergency law and consolidate his one-party state. Bombed during the war, disused under East German rule and buttressed by the Berlin Wall, it became the modern home of the German parliament in 1999. Book online to visit its glass dome, offering great views across the capital as well as a timeline of the building's turbulent history.
2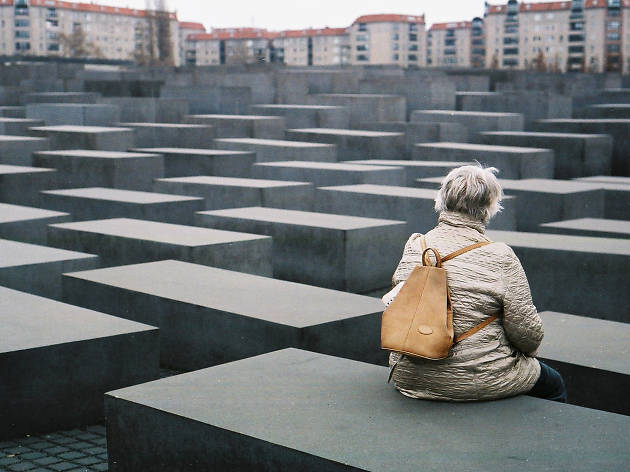 Photograph: Courtesy CC/Flickr/
Visit the Holocaust Memorial
Just south of the Brandenburg Gate, the Memorial to the Murdered Jews of Europe defies the conventions of a typical memorial. Featuring no names, dates nor focal point, it consists of 2,711 concrete slabs of varying height, arranged in rows with narrow, undulating paths in between. The site is free and accessible day and night, 365 days a year, but go first thing in the morning or just after dark if you want to reflect in solitude.
3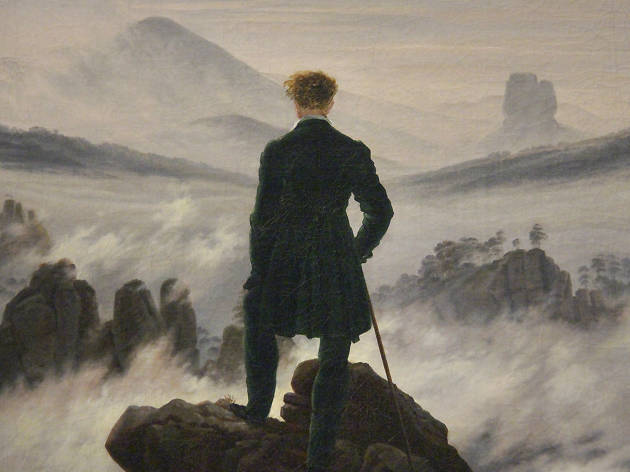 Photograph: Kotomi Yamaura
Wander above the Sea of Fog at the Hamburger Kunsthalle
The Hamburger Kunsthalle in Hamburg is one of the most important museums in Germany, spanning 700 years of European art history. Swoon at major works by Holbein, Tiepolo, Canaletto, Rembrandt and van Dyck, as well as the paradigm of German Romanticism—Caspar David Friedrich's Wanderer above the Sea of Fog. Don't miss out on the Kunsthalle's exciting exhibition program as well, which includes a strong run in women artists to offset all those Old Masters.
4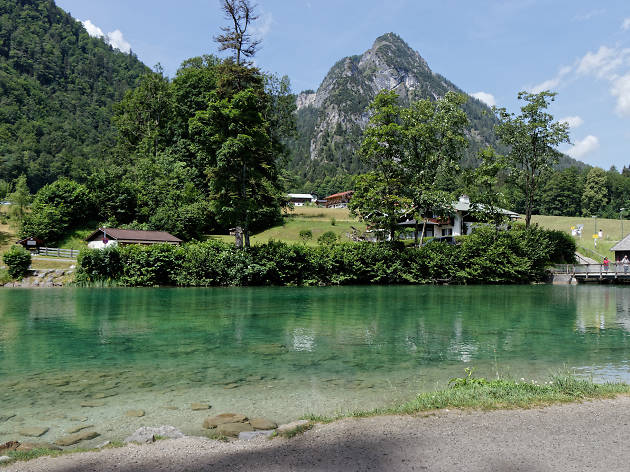 Photograph: Courtesy CC/Flickr/
Freshwater paddling is one of Germany's greatest pleasures, with thousands of spectacular lakes across the country, from sparkling Alpine pools to mellow waters in the pine forests near Berlin. If you have to choose just one, head to Königssee in Bavaria's Berchtesgadener Land, a pristine beauty flanked by startling mountain faces. To work up a sweat before you dive in, take the short trek up to the Malerwinkel, a shady woodland clearing with sublime views down to water.
5
The Elbphilharmonie, or "ElPhi," is the new pride and joy of Hamburg's skyline and one of the most acoustically advanced auditoria in the world. On a dramatic peninsula of the Elbe river, the spectacular building combines a vast red-brick harbour warehouse with a soaring glass structure, shimmering with reflections of the sky and surrounding water. Even if you don't manage to get tickets for a concert, the building itself is well worth admiring from the outside, or from the public Plaza viewing platform, with its 360-degree view of the city and harbour.
6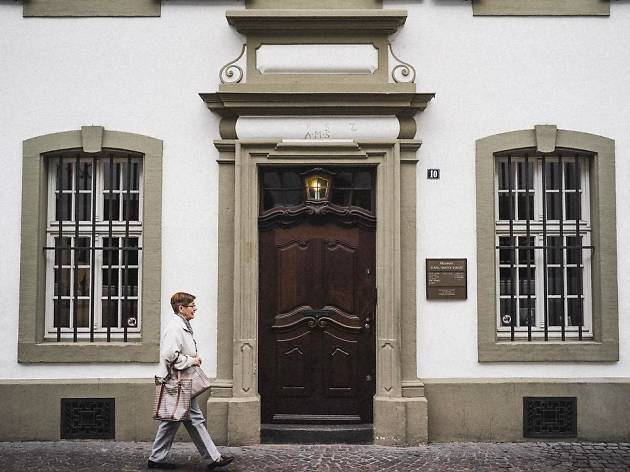 Photograph: Courtesy CC/Flickr/
Call by Karl Marx's house
It's been 200 years since Karl Marx was born in this picturesque house in Trier in southwest Germany, but his intellectual legacy is as influential and inflammatory as ever. Whether you salute him as prophet of a disastrous globalized capitalism or condemn him as enabler of tyrannical communist regimes, you'll find fascinating material on his ideas and their reach in this birthplace-turned-museum. Devotees be warned: there is a flagrantly capitalist gift shop, featuring, among other marked-up souvenirs, Marx champagne.
7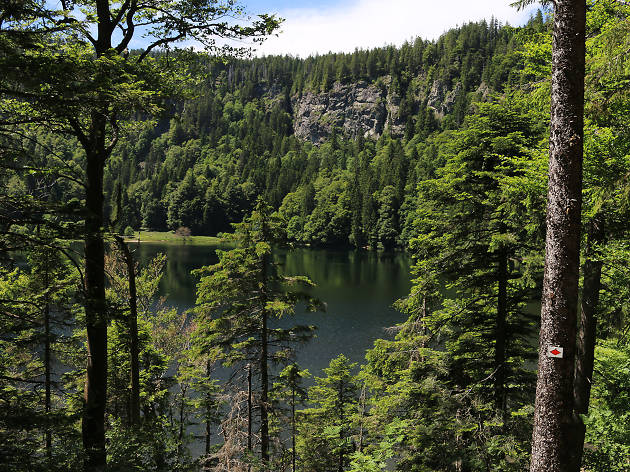 Photograph: Courtesy CC/Flickr/
Bike through the Black Forest National Park
Tucked between the genteel spa centre of Baden-Baden and the market town of Freudenstadt, the 100-square-kilometre Black Forest National Park is the Schwarzwald region at its untamed and evocative best. Whether or not the Brothers Grimm based their stories on this wild and wooded area, there's sure a fairytale whisper through its deep valleys, high mountains, and near-pristine coniferous forest. Visit the National Park Centre in Ruhestein for maps, bike and hike routes and great discovery trails for kids.
8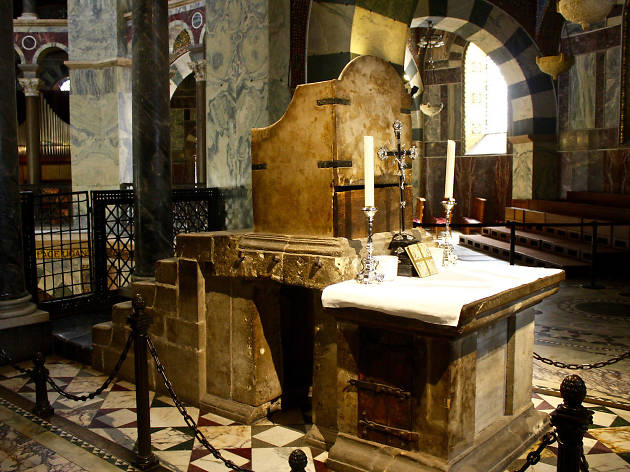 Photograph: Courtesy CC/Flickr/
Admire Charlemagne's throne at Aachen Cathedral
The UNESCO World Heritage site of Aachen Cathedral may be smaller than the Cologne Dom, but on historical significance and atmosphere, it is both older and more serenely situated than its Rheinland counterpart. Emperor Charlemagne´s own Palatine Chapel, built between 793 and 813, constitutes the nucleus of the building, with further enlargements added during the Middle Ages. Charlemagne was buried here in 814, with more than 30 German emperors later crowned on his white marble throne.
9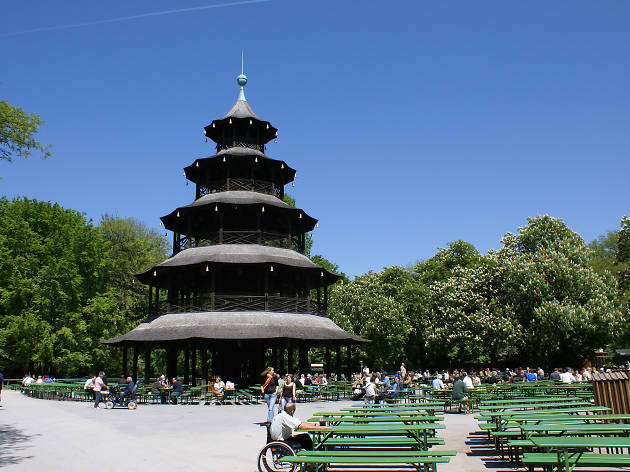 Photograph: Courtesy CC/Flickr/
Swing a Stein in Chinesischer Turm beer garden
From May through September, Germans flock to biergartens, and nowhere more so than in Munich. For a picture-book experience, head for Munich's Chinesischer Turm, a vast beer garden at the heart of the Englischer Garten, centred around a pagoda-styled building. Sit down at one of the communal tables, order your Stein, and tuck into some Schweinshaxn (roasted pork knuckle) if you get hungry. En route, be sure to swing by the Eisbachwelle, the man-made surf spot that is one of Munich's most incongruous and enjoyable sights.
10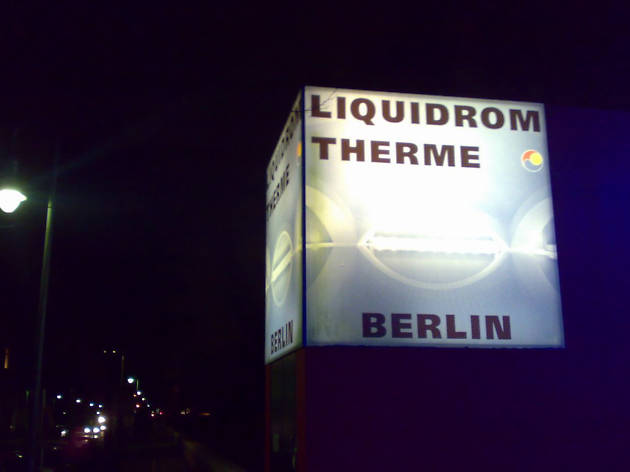 Photograph: Courtesy CC/Flickr/
Sweat in Liquidrom's saunas
Only slightly less fanatical than the Finns, Germans love to sweat it out. Historic spa towns, thermal baths and elaborate sauna complexes span the length and breadth of the country, revered for their health and relaxation benefits. Unless you opt for a Hamam, which typically offer male or female only hours, be prepared for a naked and all gender experience. With its striking architecture, four (nude) saunas and a saltwater pool with underwater electro music, Liquidrom in Berlin is a particularly modish choice.
11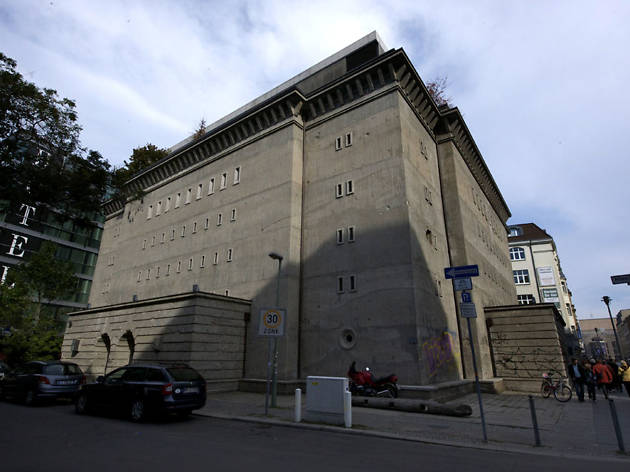 Photograph: Courtesy CC/Flickr/
See art in a bunker named Bunker
Bunker, the concrete behemoth on the corner of Reinhardtstrasse and Albrechtstrasse in Berlin is one of many Nazi-era bunkers that were designed to be indestructible and have indeed proved too expensive to tear down. Fifteen years ago, this one was acquired by advertising bigwig Christian Boros, who converted the cavernous space into a home and gallery for his contemporary art collection. Book online to join a guided tour of the remarkable building and rotating exhibition, featuring the likes of Kitty Kraus, Santiago Sierra and Guan Xiao.
12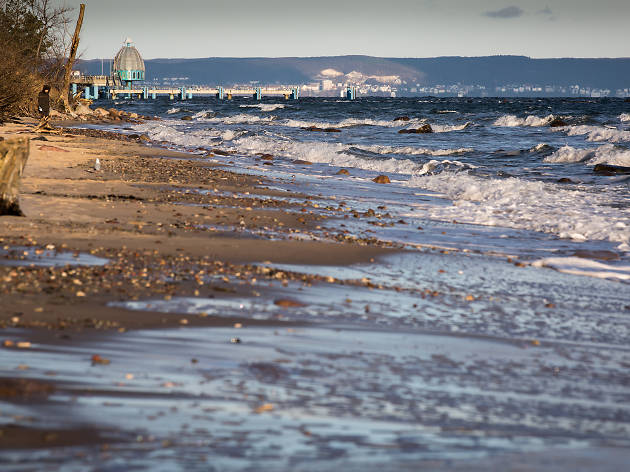 Photograph: Courtesy CC/Flickr/Frank Jakobi
You might not think of Germany as a beach destination, but with its white-sand shores, national parks and beautiful copses of chestnut, oak and elm, the Baltic coast has Riviera charm aplenty. Beloved by Thomas Mann, Albert Einstein and Caspar David Friedrich, Rügen is Germany's largest island and the jewel in the Ostsee crown. As well as 60km of sandy beaches, you'll find great sailing, extensive bike trails and dramatic white chalk cliffs. For quirky neo-classicism and bygone seaside grandeur, don't miss the 19th-century resort of Putbus.
13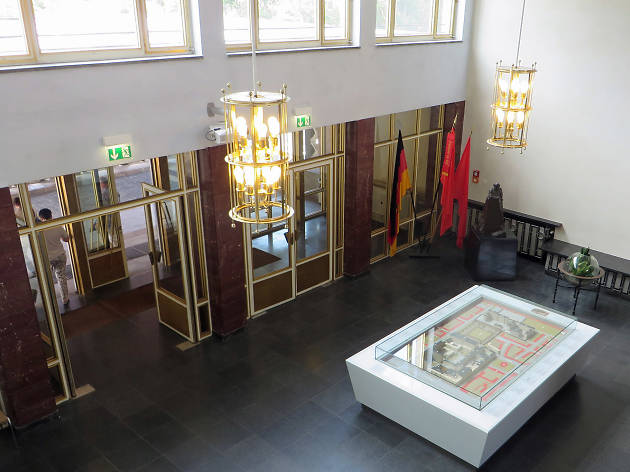 Photograph: Courtesy CC/Flickr/diamond geezer
Explore the Stasi Headquarters
In Berlin's eastern Lichtenberg district, the Stasi Museum is located in the same mammoth, grey concrete complex that was once the Stasi Headquarters. A permanent exhibition details those who worked for the Stasi and the insidious and oppressive methods they employed, but the chilling centrepiece of the museum is upstairs, in the preserved offices of Erich Mielke, Minister for State Security from 1957 and one of the most despised and notorious officials in East German history.
14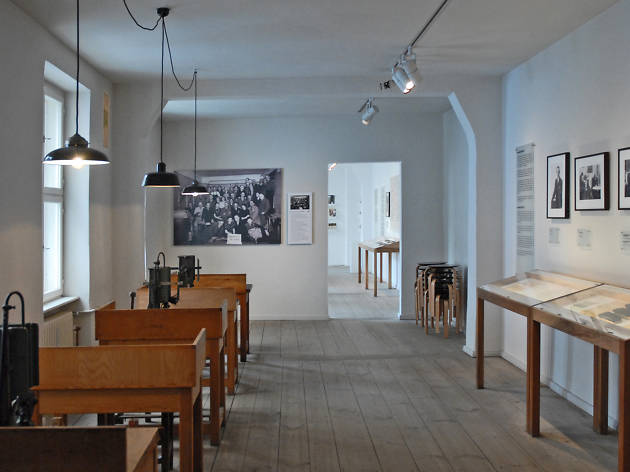 Photograph: Courtesy CC/Flickr/Jean-Pierre Dalbéra
Pay homage to Otto Weidt, unsung saviour of Jews
For those who find Berlin has sold out, Leipzig is a popular next port of call. Crumbling during GDR times, this historic university city has seen such a boom in the last decade that locals worry for the survival of its green spaces, affordable rents and underground nightlife. Before the "Hypezig" gives way to private investors and concept club nights, go visit the creative hub of the Baumwollspinnerei, a sprawling former cotton mill turned vibrant community of galleries and artist studios.
15
Photograph: Courtesy CC/Flickr/PercyGermany
Work a creative web in Leipzig's Baumwollspinnerei
For those who find Berlin has sold out, Leipzig is a popular next port of call. Crumbling during GDR times, this historic university city has seen such a boom in the last decade that locals worry for the survival of its green spaces, affordable rents and underground nightlife. Before the "Hypezig" gives way to private investors and concept club nights, go visit the creative hub of the Baumwollspinnerei, a sprawling former cotton mill turned vibrant community of galleries and artist studios.
16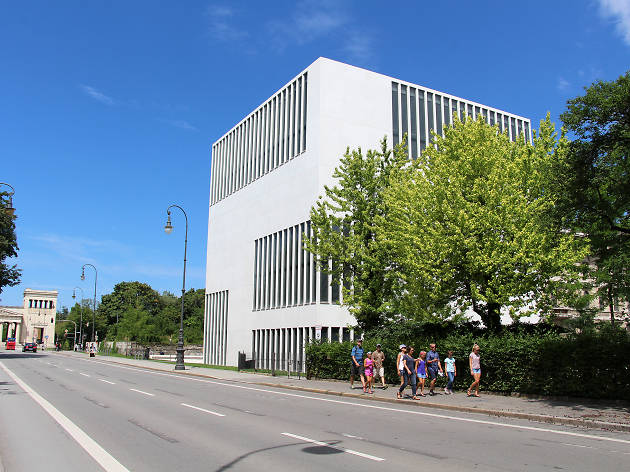 Photograph: Courtesy CC/Flickr/Fred Romero
Visit the Munich Documentation Center for the History of National Socialism
Compared to other German cities, Munich has taken long to confront its Nazi heritage, despite being the historic "capital of the movement" and home to the Nazi party apparatus. The new Documentation Center for the History of National Socialism sets out to correct this absence with an unflinching interrogation of the local origins—and continued consequences—of the Third Reich. Afterwards, walk down to the Haus der Kunst, site of the Nazi's notorious "Great German Art" exhibition.
17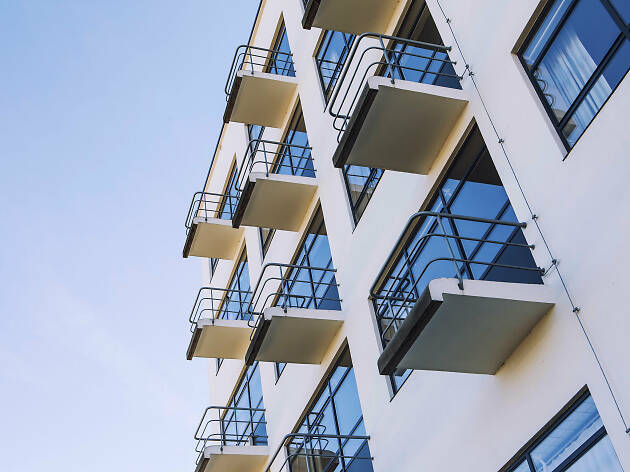 Photograph: Shutterstock
Stay the night like a Bauhauser at the Prellerhaus
As Germany revs up for the Bauhaus centenary, immerse yourself in the ethos and aesthetics of this pioneering art school with an overnight stay in its original studio building in Dessau. Badly damaged during WW2, the Prellerhaus is now meticulously restored to its Bauhaus days—a haven of clean lines, minimal forms and great washes of sunlight. For extra authenticity, you can book a room dedicated to a specific practitioner like Alfred and Gertrud Arndt, Josef and Anni Albers or Franz Ehrlich.
18
Revisit the Middle Ages in Rothenburg an der Tauber
Set in the Tauber valley between Stuttgart and Nuremberg, this astonishing walled town is arguably the most authentic throwback to medieval Europe you can find. Formerly a Free Imperial City, its narrow passageways boast a near seamless run of half-timber houses, stately towers, remarkable churches and an imperial castle. For ultimate Rothenburg romance (and quiet once the tourist buses have departed) stay the night at the Burg Hotel, offering panoramic views across the valley, a beautiful cloister garden and sumptuous four-poster beds.
19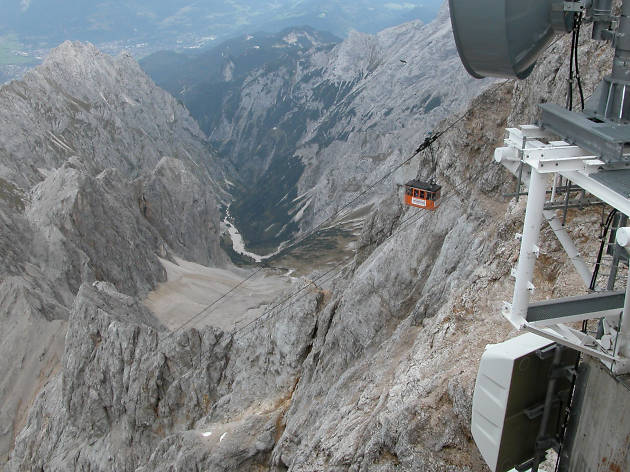 Photograph: Courtesy CC/Flickr/Jennifer and Jason Sawyer
Take the cable car up the Zugspitze
At 2,962 m above sea level, the Zugspitze is the highest mountain in Germany. Bridging the border with Austria, it promises a rousing dose of Alpine air as well as knockout views, stretching across four countries and some 250 kilometers on clear days. In hiking season, walkers can take one of five routes to the summit; a swifter ascent runs on the cog wheel train from Garmisch-Partenkirchen to idyllic Lake Eibsee, and on in the Zugspitze cable car.
20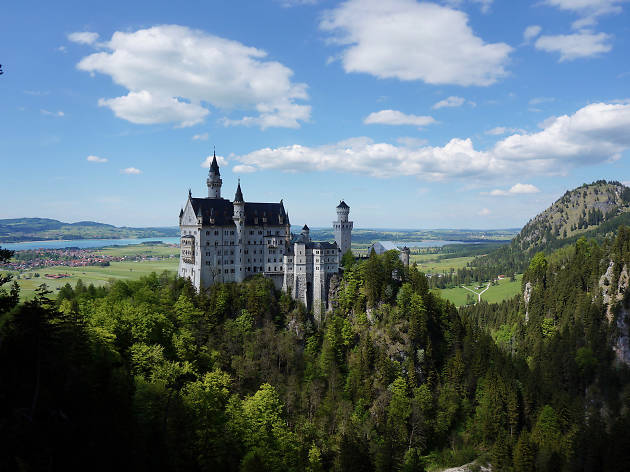 Photograph: Courtesy CC/Flickr/mibuchat
Max out on Schloss at Neuschwanstein
If you've seen Chitty Chitty Bang Bang or Disney's Cinderella, you've already seen something of the outlandish Schloss Neuschwanstein—a favourite movie set inspiration and the most infamous architectural project of "Mad King Ludwig." Built in the late 19th century, the castle was conceived by the notoriously profligate Bavarian monarch both as his own private retreat and as a vast tribute to Richard Wagner. One of Germany's most famous attractions, the Schloss can only be visited on a 30-minute tour.
Hungry for the best restaurants in Germany?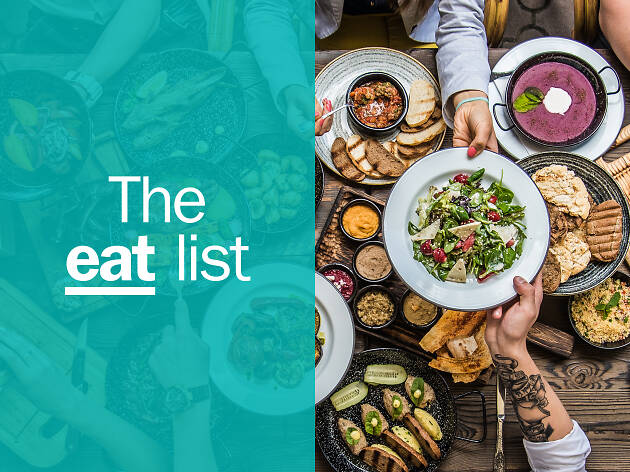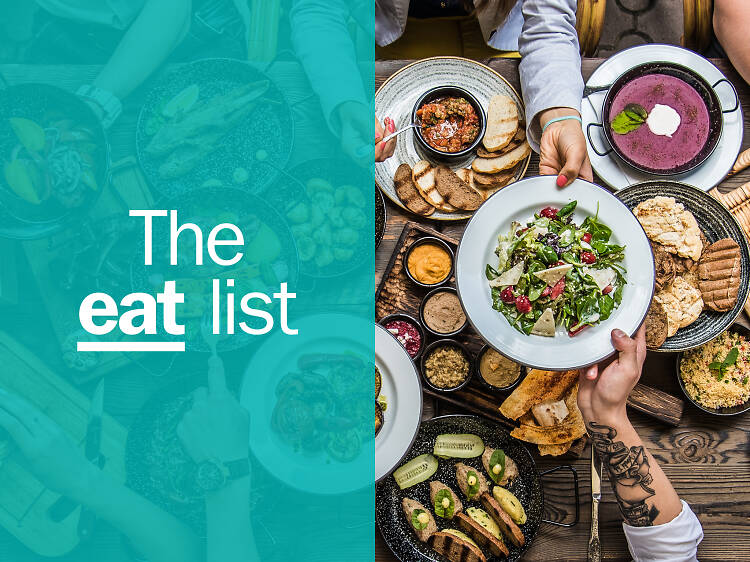 Beer, wurst, and lots of both – when people think of Germany's cuisine, that's often what comes to mind. But there is so much more to discover: German cuisine has always been very diverse and influenced by both, neighbouring countries as well as migrants settling in the country.