The best craft beers in Girona
Girona's craft beers are gaining in popularity. Here's our selection of locally made artisan beers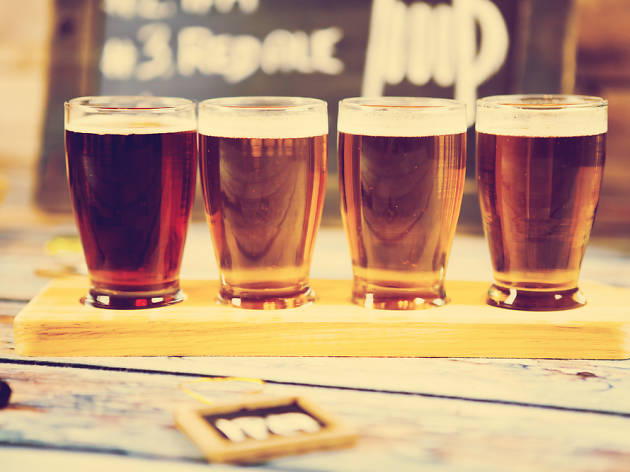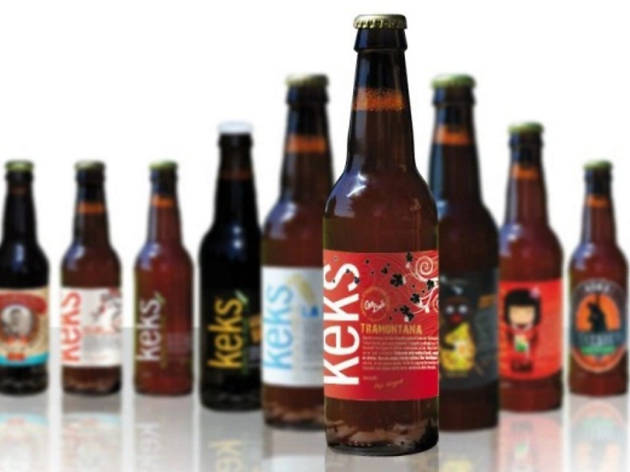 L'Enxaneta de la Keks
This was the first buckwheat beer in Catalonia and indeed in the whole of Spain. Keks is a craft beer that's not been pasturised or filtered, and is inspired by a recipe from the north of Italy, one made with a base of water, barley malt, buckwheat, oatmeal, hops and yeast. The aim of its creators, Gerard Bech and Pep Nogué, is for craft beer to become as appreciated as wine. There are currently 11 varieties of Keks available, such as La Brava, made with rice from the town of Pals; La Pebrada, created using different peppers from around the world; and, prepare yourselves, a black beer with milk, cocoa and coffee. Our favourite is L'Enxaneta, with flower petals and fruit. Refreshing, slightly bitter and perfumed, it's the ideal beer for the summer.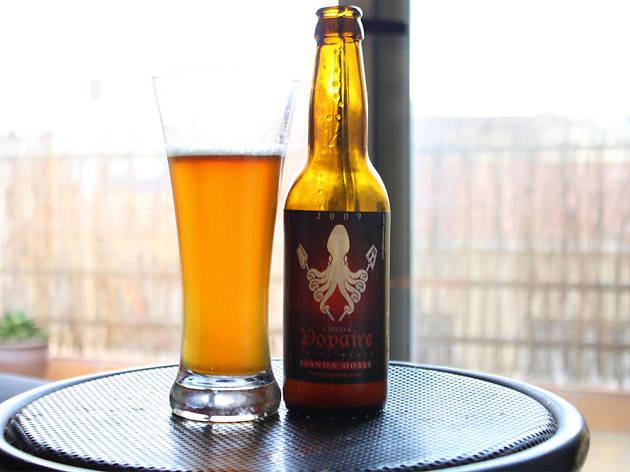 L'Escuma de Mar de la Popaire
It's 2008. Kristian discovers the world of beer (both craft and industrial) in Belgium. He buys a kit and, with some friends, starts to brew up 20 litres. From kits and undrinkable 'beers' they move on to a traditional beer-making process using natural ingredients, and dedicate a whole bedroom to it. Two years later, they start to commercialise it and by 2012 they have their own workshop. La Popaire is a sweet beer but it has character, made with desalinated sea water, yeast, barley malt and hop blossoms. There are currently four 'popaires' on sale: Sea Foam ('escuma de mar'), Octopus Ink ('la tinta de pop'), The Scorpion ('l'escórpora') and 'La Tramuntana', named for a local northerly wind.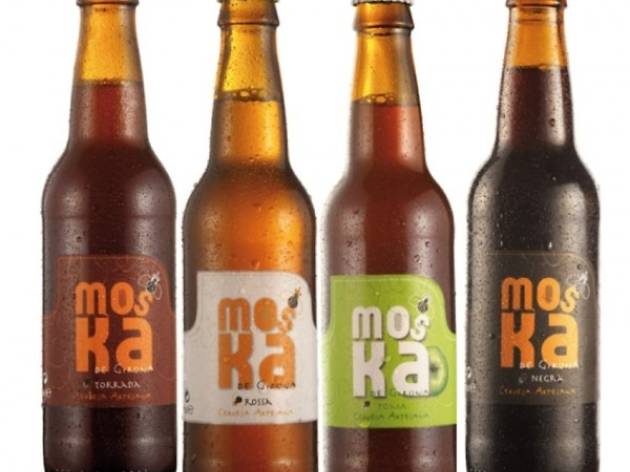 La Poma de la Moska
Before leaving his job and dedicating himself solely to the production of beer, Josep Borrell, who hails from the nearby town of Sarrià de Ter, entrusted himself to the patron saint of Girona, Sant Narcís; in fact it was because of the story of a miracle this saint performed by sending a swarm of flies ('mosques' in Catalan) to attack French troops besieging the city that Borrell decided to name his beer label Moska. This spiritual connection might also have something to do with the fact that many consider it Girona's best craft beer. It's made using a traditional system and top-quality malts, barley, hop blossom and original yeasts. There are currently four different types: black, blonde, roasted and apple. If you're not sure which to go with (which we completely understand), we suggest the apple, due to the surprising combination of ingredients: Centennial and Fluggel hops, orange peel and macerated Golden Delicious apple. The result is a refreshing, fruity and, at the same time, acidic beer that brings to mind the taste of baked fruit. It's just missing the cinnamon.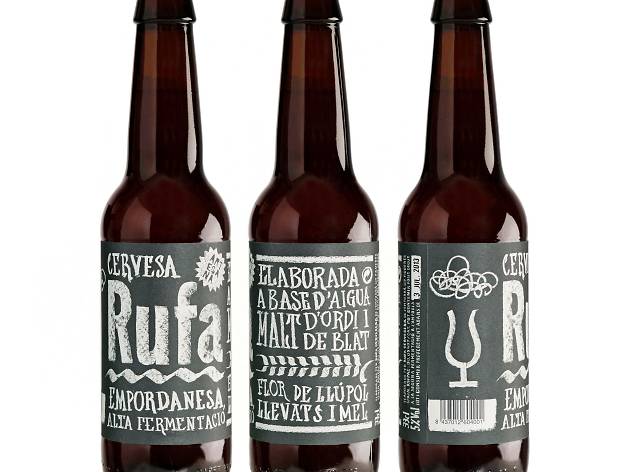 L'Original de la Rufa
In the Empordà, a 'rufa' is a cloud that sweeps across the county announcing the arrival of the tramuntana northerly wind. La Rufa is a craft beer created by Figueres locals Joan Benejam and Marc Mallol. Benejam is an agricultural engineer and sommelier, Mallol a food and agricultural engineer; it was their experience that led them to decide to apply techniques for fermenting wine to the world of beer. Currently they have three varieties, including L'Original, made with Empordà honey. It's a beer with personality, fresh and sweet at the same time.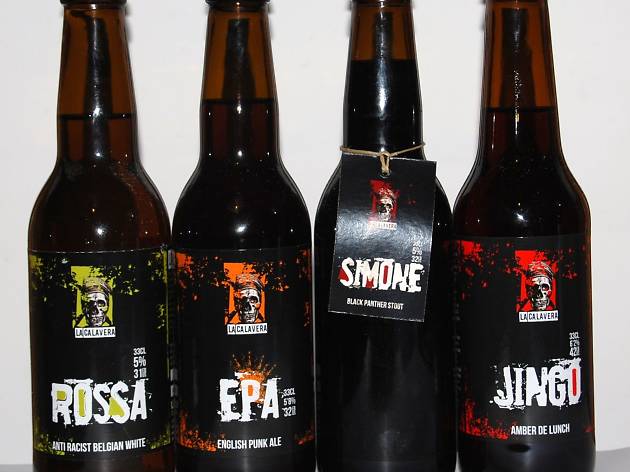 EPA de la Calavera
La Calavera comes from the town of Ripoll, in the Pyrenees, and is produced by the Barricona cooperative, which has a clear philosophy: 'We make beer that we like; if you don't like it, don't drink it.' It can't be much clearer than that. The men behind the brand, Albert Lambert, Marc Baulida and Mikel Mendizábal, consider themselves to be beer 'dealers'; as they explain, they make traditional recipes for traditional styles and undertake 'martian' experiments for those people who want something different. At the moment they have nine kinds of beer, including EPA, with a high fermentation in the style of an English Ale. It has a golden colour, and fine foam, a light flavour and a touch of bitterness. It's an homage to the days of punk.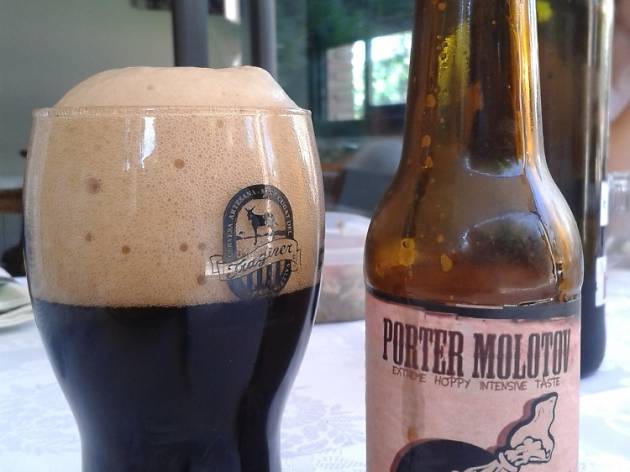 Porter Molotov by Molta Birra
Do you like strong emotions? Then you should try the Porter Molotov, a dark craft beer made with water, hops, malt and yeast. The first sip is an explosion of hops but it gradually balances out and you'll experience hints of coffee and caramelised malt. The company responsible for this taste bomb is Molta Birra, which is based in La Bisbal de l'Empordà and dedicated to the production and distribution of craft beer in Catalonia.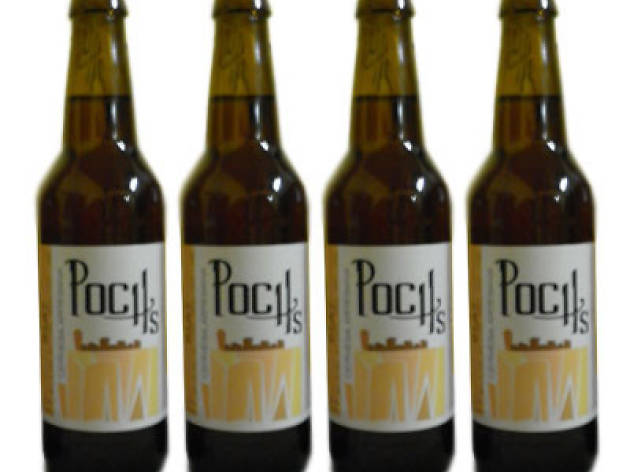 La Basalt de la Poch's
Basalt Imperial Stout from Poch's has won a gold medal at Craft Beer Cup for the past two years. The reason? Well, it's a highly fermented beer, with a brilliant dark colour and a dense head that's a similar colour to chocolate. Like all beers from Poch's, the microbrewery founded by Francesc Casaponsa in 2011 in Castellfollit de la Roca, La Basalt is made with basalt water.