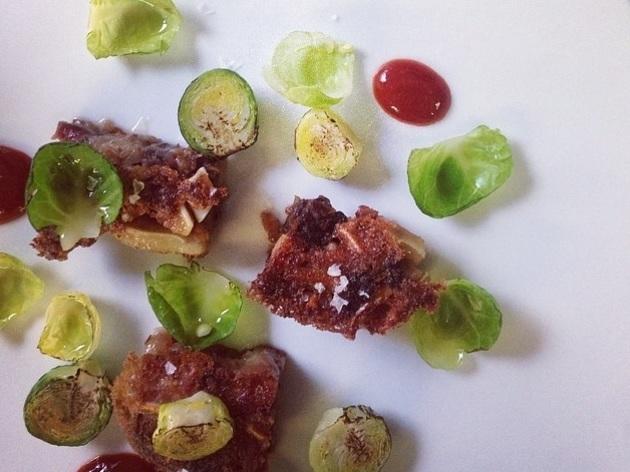 At Les Cols the dishes change constantly based on the season and her imagination, but always using the same local ingredients
Les Cols is the traditional country house ('masia') in Olot where the chef Fina Puigdevall was born and where, since 1990, she's created her own particular and renowned gastronomy. The setting is nothing less than a declaration of intent, because capturing the landscape and essence of the Garrotxa area is the starting point for Puigdevall's experimental cuisine.

The dishes she creates constantly evolve and change, depending on the season and her imagination, but they also use certain local ingredients that never disappear from the menu. In fact, sometimes they're so local they come from the restaurant's own kitchen garden, based on the county's traditional vegetable gardens. Food items inextricably connected to this area include buckwheat, turnip, Santa Pau white beans and truffles, which are all omnipresent.

Another key part of Puigdevall's cooking is her way of looking for the essence of each idea on the plate, stripping it back to say a lot with very little. And there's also space for playing games, which are always incorporated into the menus. For example, there's an egg dish that changes each season: it's made with truffle in the winter, with spelt in the autumn and tuna in the summer. Puigdevall also likes to play with ingredients that, at first glance, are not suited to particular kinds of dishes. And in honour of the restaurant name, there is always a dish that contains cabbage ('col').
Venue name:
Les Cols
Contact:
Address:
Ctra. de la Canya, s/n
Olot
17800

Opening hours:
1pm-3.30pm, 8.30pm-10.30pm. Closed Mon, Tue night, Sun night.