Local dishes from Girona
If you're visiting Girona, these are the regional recipes and products that you should definitely try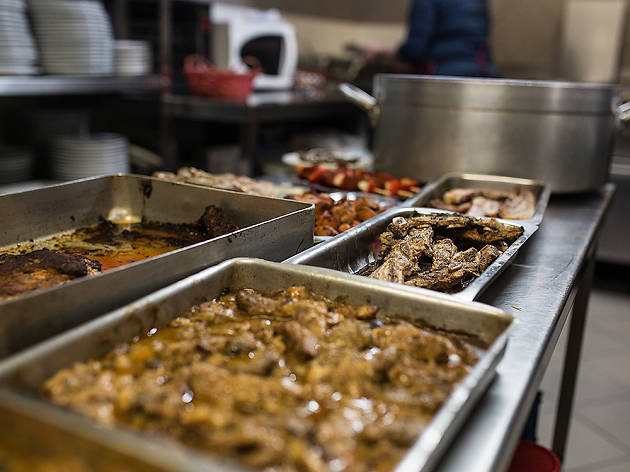 Girona is home to one of the world's best restaurants, in the shape of El Celler de Can Roca, but it's also got an even longer history of gourmet specialities, recipes and products that combine the best of the sea and the land. Here's our Top 10 of the local gastronomy that you must sample when in the area.
1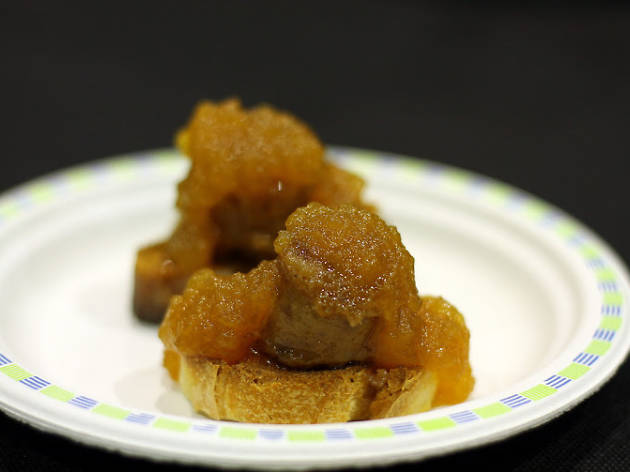 © La cuina de la botifarra
Sweet 'botifarra' sausage with apple
Sweet 'botifarra' sausage is an Empordà speciality that's said to result from a maid who was angry with her master, the archbishop of Girona, because of the attention he was paying to a Frenchwoman called Madam Matier. The maid swapped the salt in the sausage for sugar, thereby unintentionally inventing a lasting delicacy. The result is a cured meat that you can eat roasted with apple, cinnamon and lemon, and it's really delicious!

2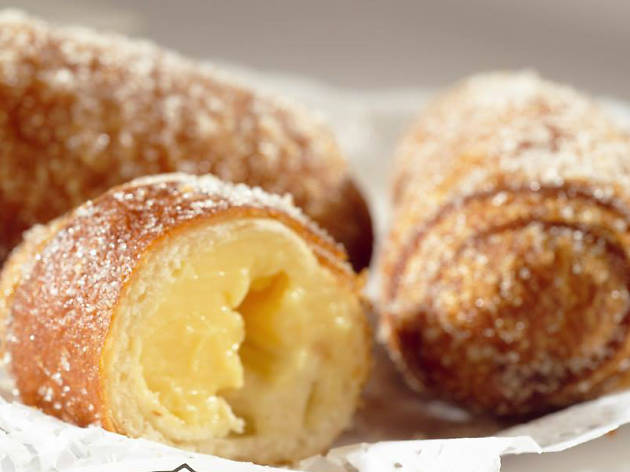 © Can Castelló
This very sweet pastry filled with cream was created in the 1920s, and is the Girona adaptation of a French treat called 'chou a la créme'. Nowadays what you'll find is a deep-fried pastry covered with sugar. You can buy them in bakeries outside Girona, but we say that only the ones made in the city are the authentic 'xiuxos' (pron. 'CHOO-chos'), and the most memorable. A must-try.

3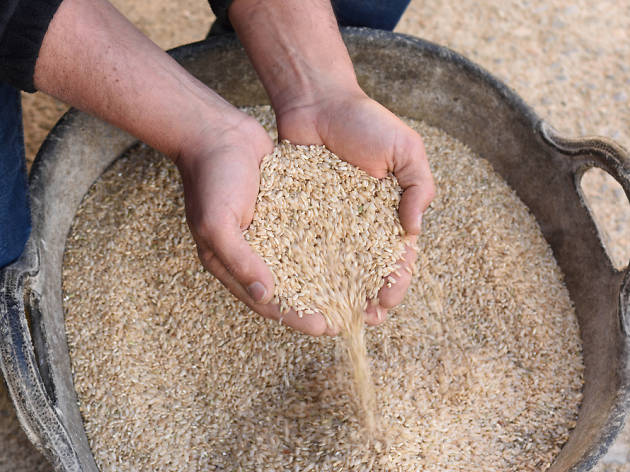 © Josep Curto
This unusual rice ('arròs' in Catalan) was introduced by Arabs from Valencia, and it's thought that in the 12th century, the rice of Empordà contributed to the feeding of all of Catalonia. The most well-known varieties that are grown in the town of Pals are the traditional 'el bahia' and 'el bomba', and the more modern 'el carneroli' and 'el nembo'. It can be used in numerous different dishes, especially rice stews, a typical Empordà plate, as the rice doesn't overcook and go too mushy.
4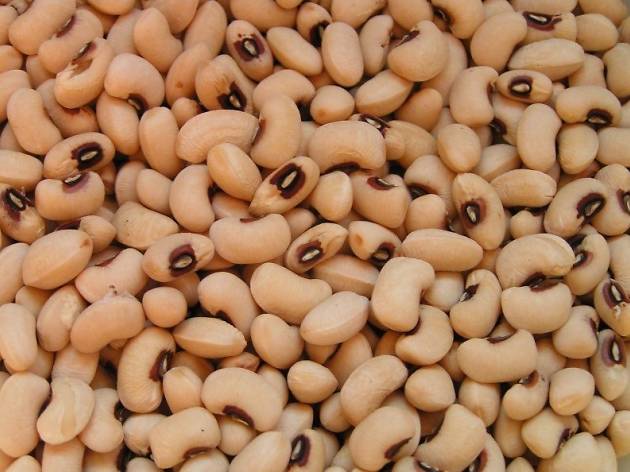 This local bean, also known as the 'banyolí' bean, is a typical kind of legume from the Baix Empordà and Estany area, and has been grown here for many centuries. You can spot them by their brownish colour and the lack of a black eye ('ull negre'). Recently, and thanks to efforts to promote regional products by various restaurateurs, its cultivation has been expanded. They're excellent eaten with shredded cod ('bacallà escaixat') or grilled vegetables ('escalivada').

5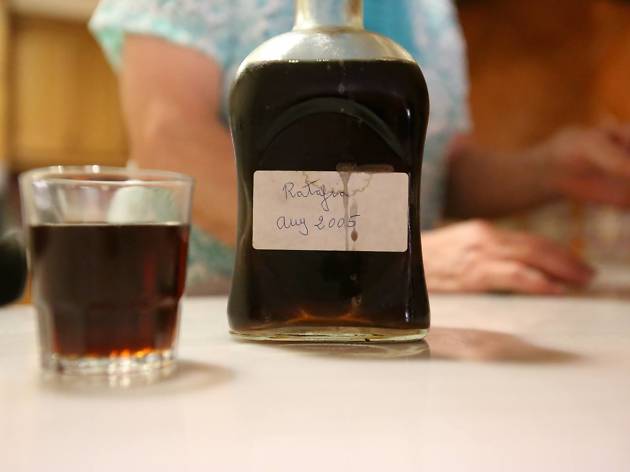 © Confraria de la Ratafia
'Ratafia' is a local kind of liquor made by macerating different regional ingredients (such as fruit, medicinal herbs, roots, pine nuts and spices) in brandy or other spirit. It's not a 100-percent Girona creation, as it originates from the Catalan Pyrenees, but for the past 30 years of so, during the second weekend in November, the Girona town of Santa Coloma de Farners has celebrated a Ratafia Festival (Festa de la Ratafia), so we couldn't really not include it on our list. With as many different varieties as people making it, we definitely recommend you try it while in the area; and get to the festival if you can, to discover how this magic concoction is made!

6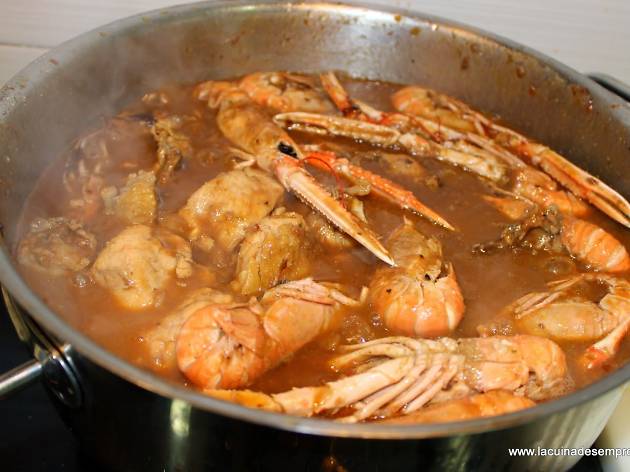 © La cuina de sempre
You might think that the combination of chicken, shellfish and chocolate an unusual one, but the result of this age-old mixture ('pollastre amb escamarlans' in Catalan) is truly exquisite. According to a sailor from Tossa de Mar, as recorded in 'La Cuina Gironina' ('Girona Cooking') by Jaume Fàbrega, this is a dish that used to be made with lobster to use up leftover shellfish. Those where good times for lobster lovers! Nowadays you'll find versions made using crayfish or prawns, and sometimes rabbit instead of chicken, all around the region of Girona; and if you're really lucky, you'll come across a traditional version made with lobster.
7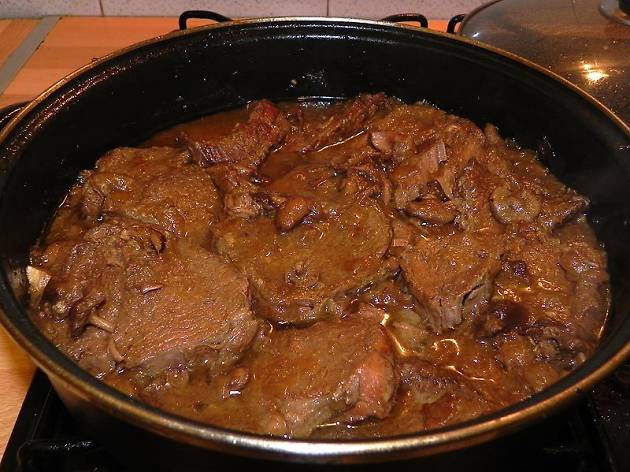 © La cuina de sempre
In times past, Girona wasn't really a place to find beef ('vedella', which can also be translated as veal), especially not among the working classes who were more used to pork or chicken. However, this dish became popular as one served at town festivals ('festa majors') and celebrations, a recipe for special occasions. The combination of the juicy meat (which nowadays may well have been raised in Girona) that has been well stewed, the mountain, mossy scents of the wild mushrooms ('bolets'), and the slow-cooked sauce is just superb. This is a great dish for dipping your bread into, and is perfect for all carnivores.

8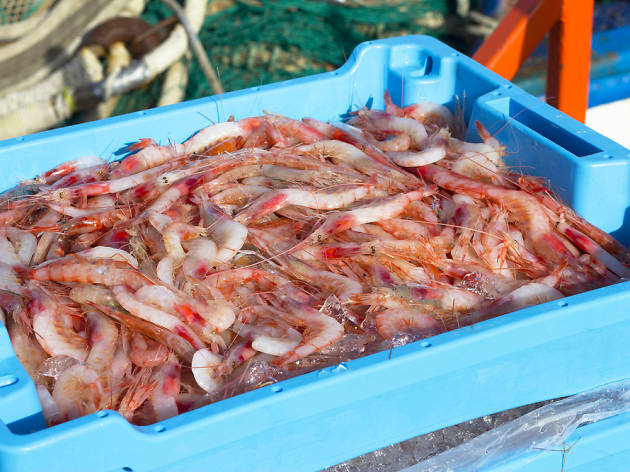 © Pepj
Prawns ('gambes') have been fished for generations off the coast of Palamós and other seaside towns such as Blanes, Arenys, Roses and the more southerly Tarragona. Tasty, red and fat, they share a maritime current with the prawns from Soller in Mallorca, which are from the same family. There's not much more that needs to be said about this gastronomic treat. Enjoy them simply grilled with salt, garlic and parsley; and savour the moment.

9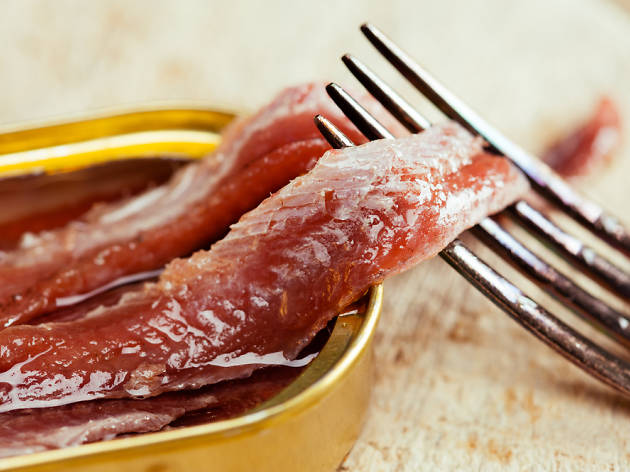 © Thomas Ramsauer
Anchovies ('anxoves') are salted in various places around the Gulf of Roses, even though the place that's most renowned for the tradition is L'Escala. The Greeks introduced the technique of conserving with salt, and the Romans later continued the system. You can buy the anchovies with the salt removed and ready to add to salads, pasta or just served on bread. Alone or with a dash of olive oil, they're a true delicacy.


10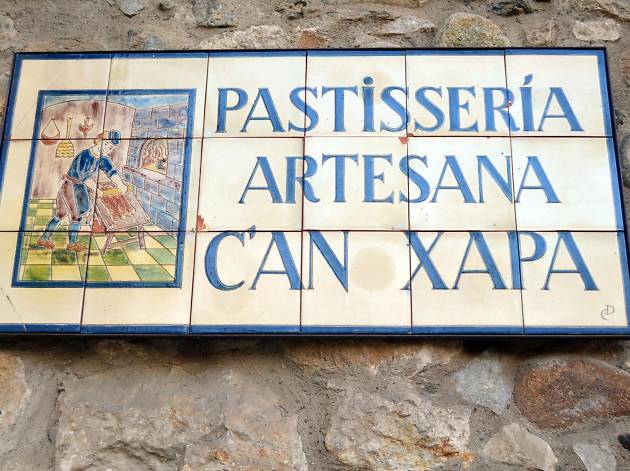 OK, this isn't exactly a recipe, but it is an institution, one of the best-kept secrets of Girona's gastronomic heritage. Can Xapa is a bakery found inside a 13th-century castle, with an interior courtyard. The star product is the 'xocolata a granel' (chocolate sold by the weight), made in slabs of 1.5kg that are then broken down into pieces of 85-percent cocoa and candied dried fruits. But be warned, it's addictive.
More to explore