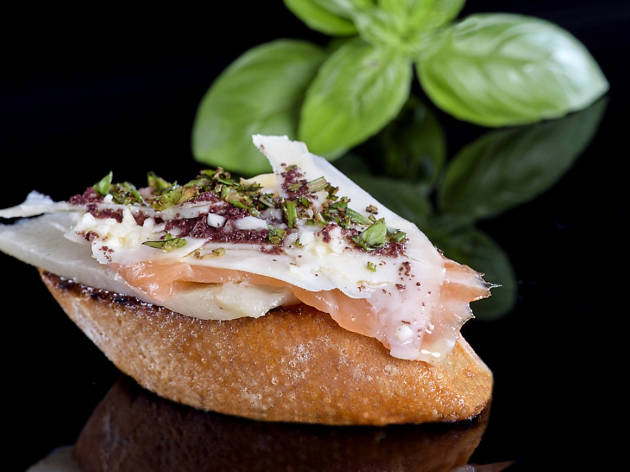 A local food and drink experience
'Tapas and wine', from October 1 to 23, features delicious tapas and larger dishes for all tastes, accompanied by a protected designation of origin (DO) Catalan wine. The aim is to create a local food and drink experience that promotes the gastronomy of the Garrotxa region.
The event is divided into two parts. On the one hand, it's the opportunity to enjoy an outing to try different tapas, at this time of year when the autumn weather and temperature make it ideal for being outdoors. And on the other, it's the chance to visit different restaurants that have created special dishes, which in some cases are part of a set menu with wine tasting, and in others are à la carte dishes prepared just for this festival. The price for a tapa and a glass of wine is this year once again only €2.90.