Where to go for a picnic
Here's a selection of the best places in the Costa Brava and Girona to take your picnic basket, lay out the blanket and enjoy a relaxed al fresco meal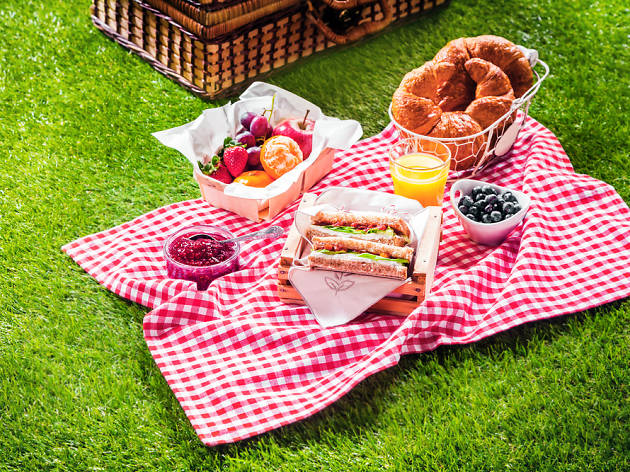 Picnic spots are the natural, free alternative to eating out on a bar or restaurant terrace. Idyllic corners where you can have lunch, enjoy an extended 'vermouth hour' or even have an evening do with friends and family, without having to pay out loads of money. Fill your flask, grab the blanket and start making rounds of sandwiches. It's time for a picnic!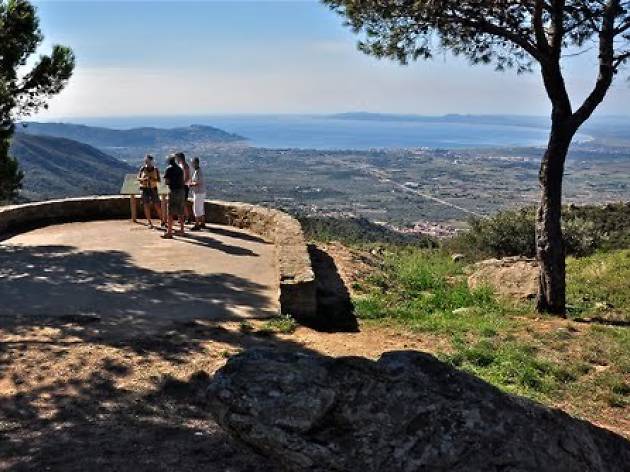 Things to do, Walks and tours
Picnic packed? Mobile charged? Instagram ready? At Mas Ventós, a special spot in the Natural Park of the Cap de Creus, you'll need all three. The picnic area has some 13 wooden and stone tables, which are well separated, and a place for barbecues. The best part, however, is the excellent viewing-point over the Bay of Roses and Saverdera valley. It's so good that you might actually forget to eat your food. By the way, even though the old house (in whose grounds the picnic area sits) is lying in ruins, the toilets are helpfully still in use.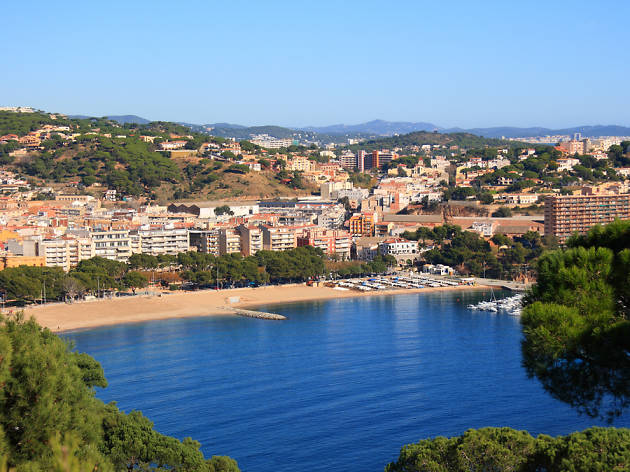 © marlee
The area of the Baix Empordà isn't blessed with a huge number of picnic areas. There is, however, one right in the heart of Sant Feliu, and it's a place that's popular with families. Why, you ask. Because it has four individual tables and one double, six barbecues and a play area for children with swings. It's located between Carretera de Girona and Avinguda Catalunya, and if it weren't for the supermarkets that are just a few minutes walk away, you'd think that you were right on the outskirts of the city. But take note: it's best to go early to get a place, because it fills up quickly.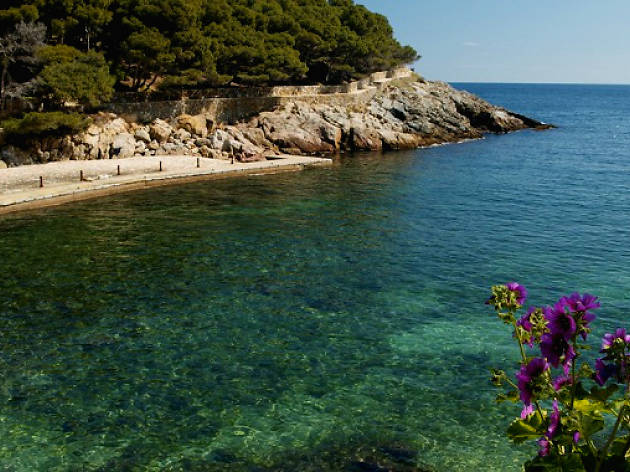 Get your mobile charged because you're going to need it. At the start of the Camí de Ronda coastal path, between the cove ('cala') of Aiguafreda and the one of Sa Tuna, in Begur, you'll find three stone tables. The picnic area is a little bit higher than the beach, but don't worry, because just by going down a few stairs you'll be in the cove. In fact, more than a cove, it's a quay for boats. There are no showers and little space for laying out towels, but you'll enjoy an unmatchable tranquility. The tables in the picnic area are a little bit close together, but we can tell you that nine out of ten times that we've been there, we've been alone. And we can also tell you that you won't be able to stop taking photos of the place.
This is most typical picnic area in the Empordà, but we just couldn't not include it here. It's quite idyllic and, what's more, it forms part of the collective memory of many Girona locals. Located at the gates of Sant Martí d'Empúries, you'll find a wide area of grass, wooden tables well apart from each other, and direct access to the beach. It's an ideal spot to go with the family: the children can play and the trees provide shade, so you don't have to worry too much about them getting burnt in the summer.

And what can we say about the beach? It's a popular place, no doubt about it, but it's impossible not to get emotional when thinking about its lengthy history. Phoenicians, Greeks and Romans all settled there and created cities; and after the Roman period, the medieval village of Sant Martí d'Empúries was built.

If you go to the picnic area at La Font dels Àngels, prepare to be amazed. For starters, the Sanctuari Els Àngels offers a unique panorama of Girona, the Baix Empordà, the Pyrenees, Montseny and the Guilleries. In addition, there's a huge leisure area with various zones. The main picnic spot has around seven wooden tables, but if you walk close to the sanctuary car park you'll find another one set a little way apart. If it rains, no need to panic: there's also a room available with tables and chairs. It's not so rustic but definitely welcome if it suddenly starts to rain cats and dogs. This is a picnic place that's ideal for families.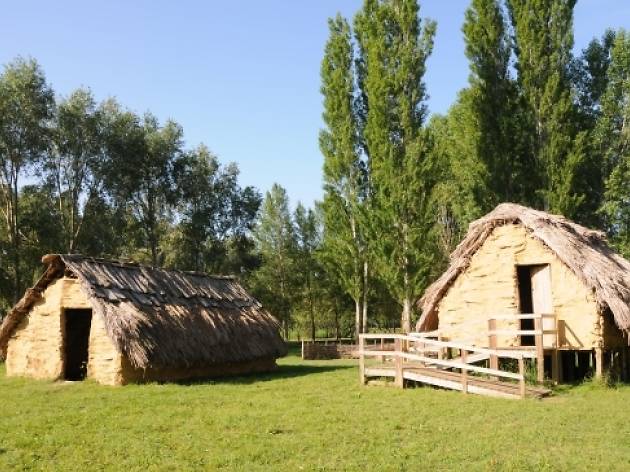 Things to do, Walks and tours
It's an obvious option for enjoying a picnic, but with good reason: this spot is situated close to both the lake in Banyoles and the Parc de la Draga, which is the only neolithic lakeside site in the Iberian Peninsula. The picnic area borders the water, and you'll find around 20 tables, which are all available for public use except the three that are close together near the bar, which opens at 11am at weekends. Why is it so amazing? Because all within a short walk of each other you'll find swings for children, the La Draga site, the lake itself and, the cherry on the cake, a swimming area. What more could anybody ask for?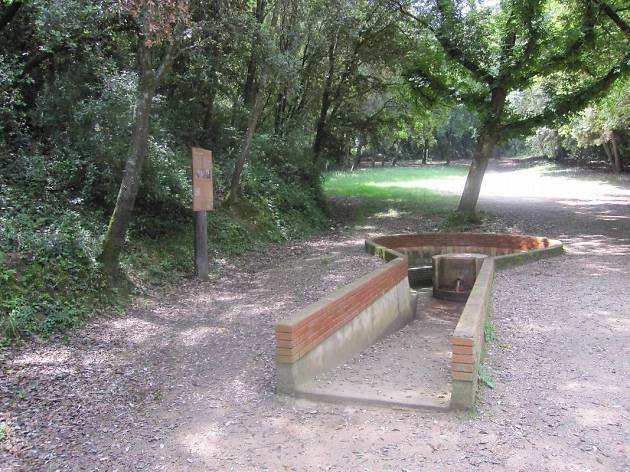 © Vall del Llémena
Font del Raig a Sant Gregori
This small, tranquil picnic area isn't well-known outside of Sant Gregori, but as it only has one table, it's well worth getting there early. Located just next to the Font del Raig (Raig Spring), one of the most popular in the village, although if you do actually happen to see anybody there, they're probably a local bringing empty bottles to fill; of Sant Gregori's three springs, the Raig is the only one that's not ferruginous. There's also quite a lot of space in which to play and we promise that you won't see a single car. To get there: go past the neighbourhoods of Argelaguet and de l'Església, and you'll find a forest trail. The spring is just a few metres away.