Heads up! We're working hard to be accurate – but these are unusual times, so please always check before heading out.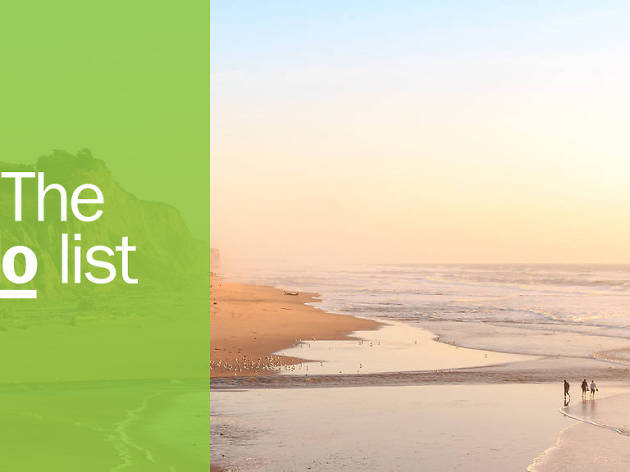 The 10 best things to do in Half Moon Bay
From chilled-out coasts to super seafood, here's our complete guide of the best things to do in Half Moon Bay
In less time than it takes to listen to the latest tech podcast, you could flee Silicon Valley or San Francisco for the serene, coastal farmlands of Half Moon Bay. Dubbed The Coastside by locals, the region is awash in New England style charm with a verdant landscape dotted with barns, white clapboard houses, and quaint seafood shacks. Its mild climate and scenic beaches inspire outdoor recreation—from kayaks to kite-flying—and play host to the annual Mavericks big wave surf contest whose monster swells break half a mile offshore. During fall, you'll spot more monsters when the town is transformed into a veritable Salem of the West with fun haunted houses, street fests, and seemingly endless fields of orange pumpkins.
Done something on this list and loved it? Share it with the hashtag #TimeOutDoList and tag @TimeOutEverywhere.
Find out more about how Time Out selects the very best things to do all over the world.
Best things to do in Half Moon Bay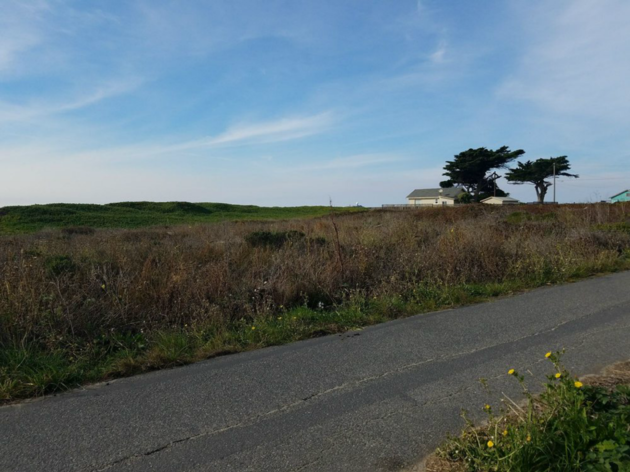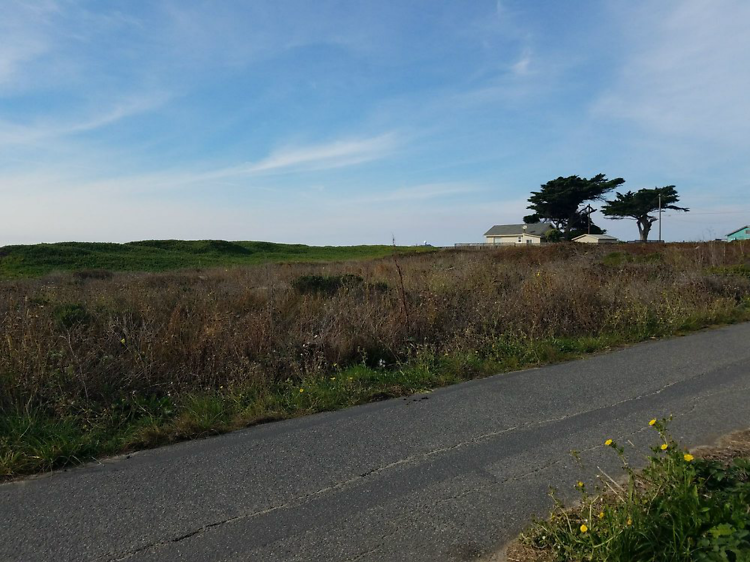 yelp
Half Moon Bay Coastside Trail
What is it? Nearly completely removed from street traffic, this paved, multi-use path skirts the shoreline as it leads over creeks, under Cypress trees, and through vivid patches of blooming wildflowers.
Why go? Rent bikes and make a day of it—the thrilling waterfront path links numerous spots featured on this list. Pick up bikes at Half Moon Bay Kayak Co., make leisurely stops at beaches and overlooks, and indulge in a luxe lunch at the trail's terminus: The Ritz-Carlton, Half Moon Bay.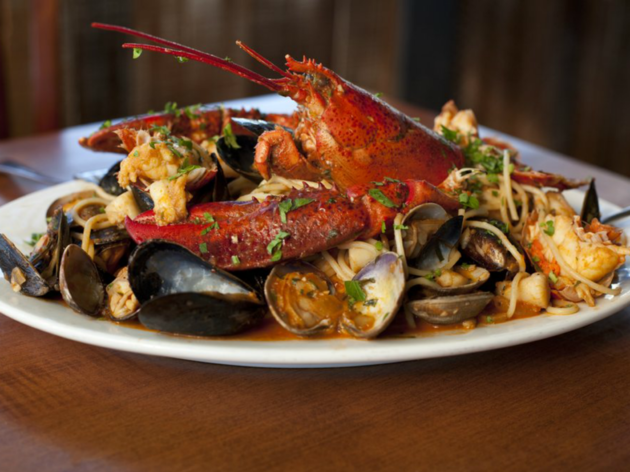 yelp
What is it? This modern take on a classic New England eatery lures seafood lovers with a lengthy menu of fishhouse staples and a dazzling waterfront patio.
Why go? In a region known for its seafood and scenery, you'd be pressed to find a spot that does both better. Belly up to the raw bar for fresh poke and oysters, sit down for real-deal lobster rolls in the airy, light-filled dining room, or enjoy a sunset cocktail around an outdoor fire pit overlooking the sloshing tide.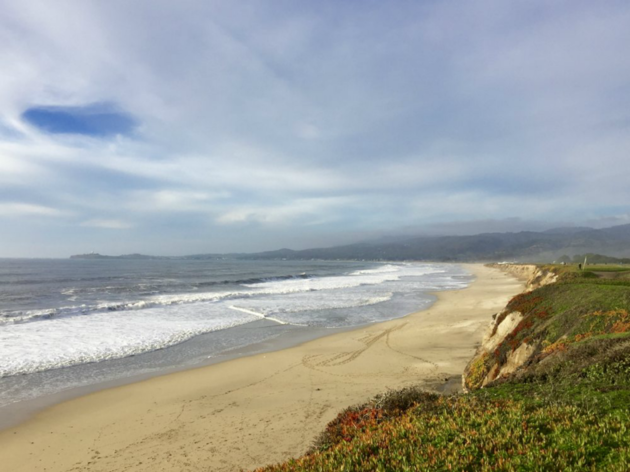 yelp
Half Moon Bay State Beach
What is it? Spanning two-miles of crescent-shaped shoreline, this popular park is comprised of four continuous, white-sand beaches backed by towering bluffs.
Why go? Half Moon Bay State Beach has everything you need for a quintessential day at the beach. In addition to immense scenery, the parking is easy, restrooms are clean, and a lengthy stretch of sand means you can nab a quiet spot among the crowds. Bring the cooler: scenic bluff tops are scattered with picnic tables and BBQ grills overlooking the coast. There's even a small visitor center showcasing the area's natural and cultural history.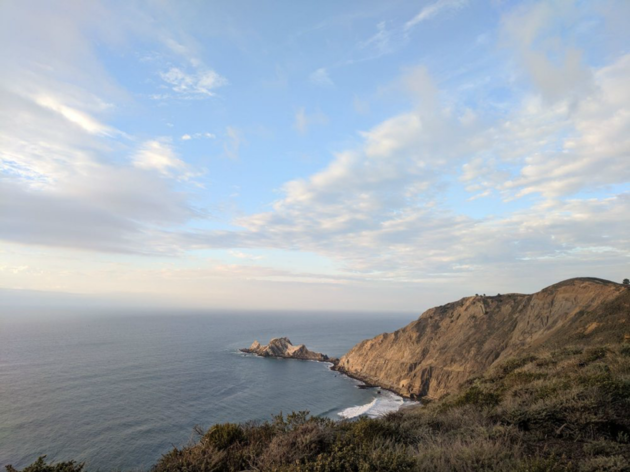 yelp
What is it? Carved into the steep, coastal cliffs of San Pedro Mountain, this former landslide-prone stretch of Highway 1 has been transformed into a breathtaking, 1.3-mile pedestrian and bike trail high above the Pacific.
Why go? While it's novel to stroll a deserted cliffside highway—divider lines still intact—it's the sweeping ocean vistas that make this a worthwhile stop. Pause at one of the observation scopes to zoom in on the area's thriving sea and wildlife including peregrine falcons, northern elephant seals, and, in spring and fall, pods of migrating whales.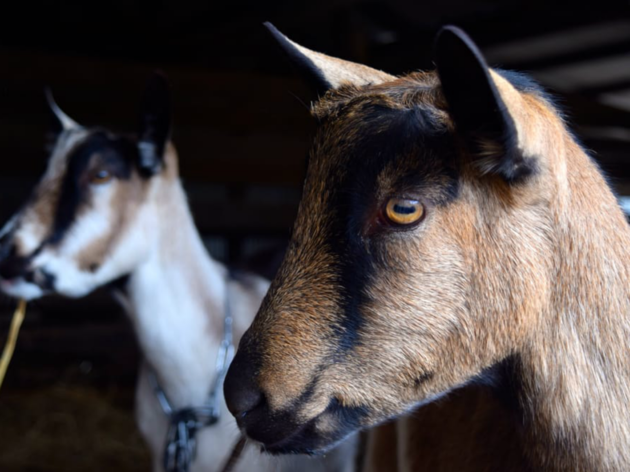 yelp
What is it? Tucked into rolling green hills, this impossibly cute goat farm offers scenery, tours and exceptional cheese.
Why go? Wander the bucolic grounds, pet baby Alpine goats, and picnic amidst storybook worthy surroundings. Pop into the Farm Shop for samples of ultra-fresh goat cheeses and sweet confections including a game-changing cheesecake. Visit during spring when the farm is chock full of irresistible kids who bounce and bleat about the grounds.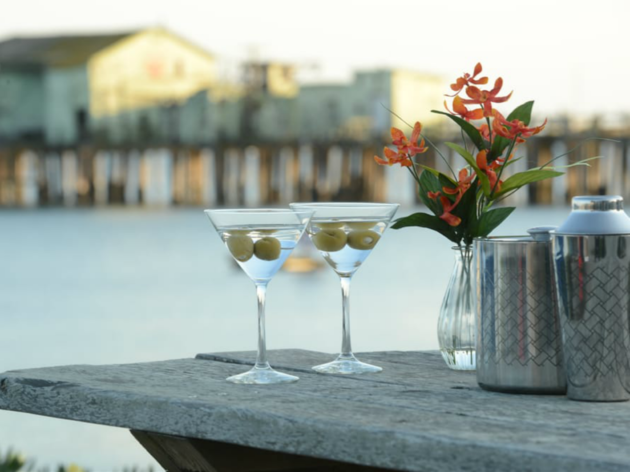 yelp
What is it? Craft distillery offers sips of small-batch spirits.
Why go? During Prohibition, Half Moon Bay was thick with rum runners who favored the town's quiet shores and proximity to San Francisco for transporting their illegal hooch. Today, the local booze tastes much better thanks to Ulli Bisono who along with husband Caesar opened a distillery after her dream of importing the Alpine spirits of her native Austria were dashed by prohibitive restrictions. Ulli will tour you around facilities, describe the distilling process, and pour tastes of their exceptionally smooth Purissima Vodka and Harvard Avenue Gin.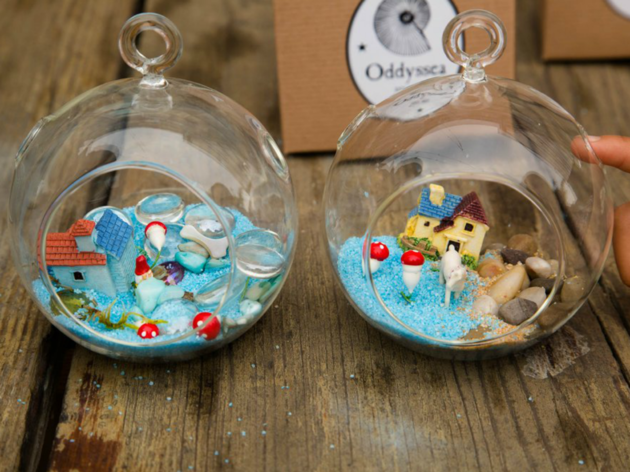 yelp
What is it? Located on the town's old fashioned Main Street, this wondrous shop is a cabinet of curiosities that would delight both Jack Sparrow and Bill Nye.
Why go? Sift through a museum worthy collection of flotsam and jetsam-like treasures including vintage keys, insect taxidermy, and terrarium necklace kits. A shipwreck themed-garden features hands-on craft stations where you can hammer out a dog tag, crack a geode, and unearth dinosaur bones.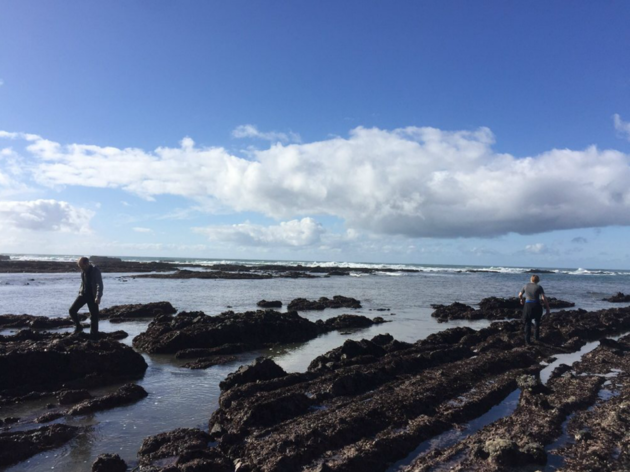 yelp
Fitzgerald Marine Reserve
What is it? Part of the protected Montara State Marine Reserve, this rocky shoreline features extraordinary tide pools teeming with colorful sea creatures.
Why go? At low tides, you'll discover giant green anemones, prickly sea urchins, otherworldly sea stars, and the occasional octopus. Check the site for tide info before you go. Get a different perspective of the reserve's rocky reefs from the Bluff Trail which leads from the parking lot to an adjacent bluff top with panoramic views.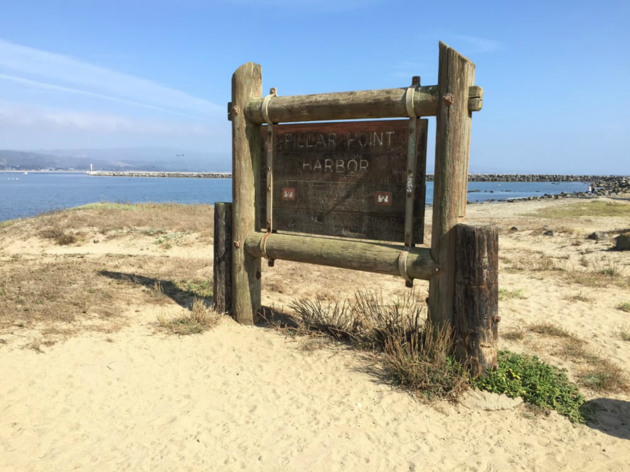 yelp
What is it? One of the last working fishing harbors in California provides an opportunity to spot sea life, kayak calm waters, and buy just-caught seafood direct from fishermen.
Why go? Stroll the bustling docks lined with a motley assortment of colorful boats advertising fresh fish and crab. Download the Fishline app to see the day's catch before you arrive. The sheltered harbor also provides a ideal spot to rent kayaks or stand-up paddle boards and cruise quiet waters filled with harbor seals, bat rays, and (harmless) leopard sharks.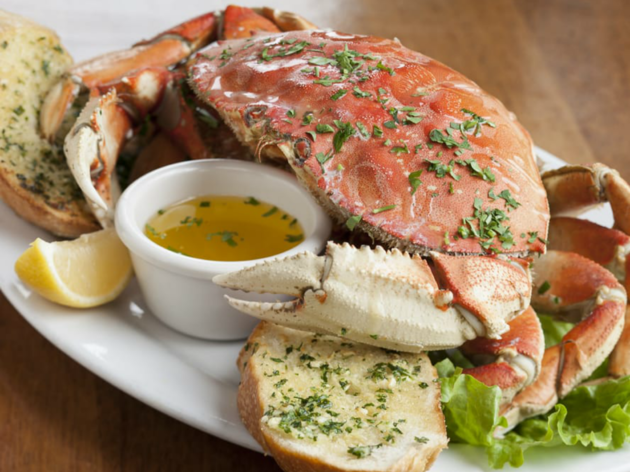 yelp
Half Moon Bay Brewing Co.
What is it? The town's lively, waterfront brewery dishes up coastal pub fare and craft beers enjoyed on a patio overlooking Pillar Point Harbor.
Why go? A talented brewmaster offers a continuously rotating selection of tasty beers including a juicy IPA and fall harvest ale brewed with local Sugar Pie pumpkins. Cozy interiors provide a comforting spot for Dungeness crab nachos and beer-battered fish & chips, but nothing beats nursing a rich Calf-eine Coffee Milk Stout around warming outdoor fire pits, and watching pelicans dive bomb into harbor waters across the way.