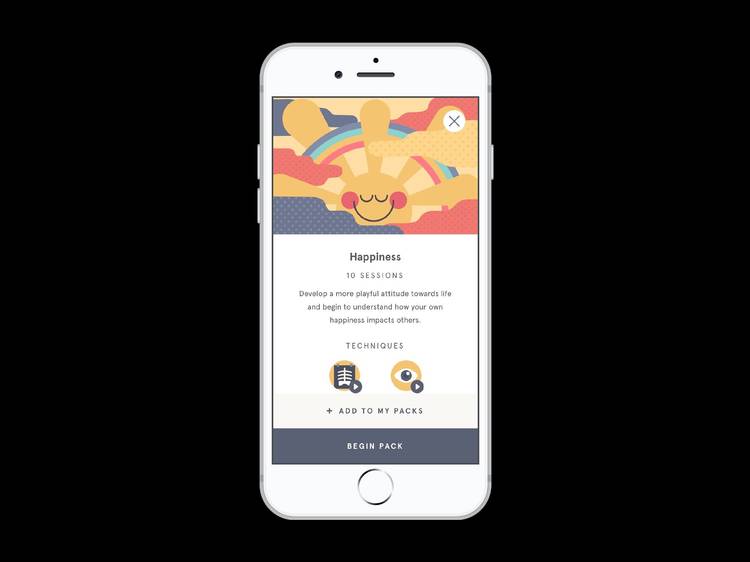 What is it? This ludicrously popular mindfulness and meditation app has over 60 million users (and counting)! And to be honest, it's hardly surprising – apart from a great user experience, Headspace makes meditation easy, from the warm voices helping you chill out to the visually appealing display.
What's unique? Guided exercises, videos and adorable animations are the name of the game.
What else should I know? Headspace has various exercises tailored to different aspects of your life, which means that you can target the source of your troubles, whether it's work, sleep or overall anxiety. The app has a specially-curated collection called 'weathering the storm', to help those who are mentally struggling during the current pandemic. Free trial period and then £49.99 per year.