Heads up! We're working hard to be accurate – but these are unusual times, so please always check before heading out.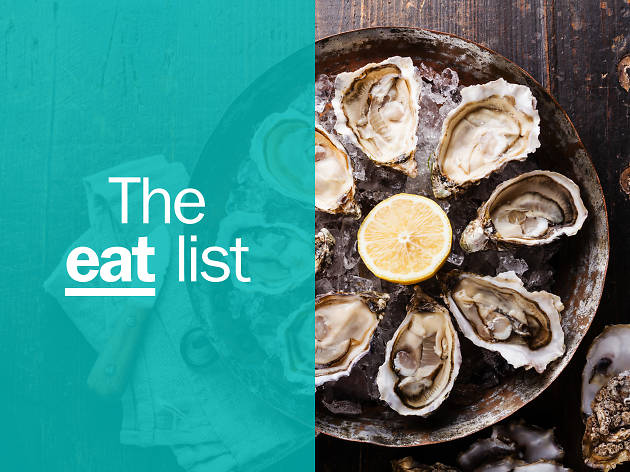 The 11 best restaurants in Hilton Head
Oysters, the local specialty, are just one of the many delicious things served at the best restaurants in Hilton Head
Surrounded by gorgeous marshland and stretches of beach, Hilton Head Island in South Carolina rewards diners with some of the freshest seafood in the South. Oysters in particular are the region's specialty, given the area's excellent conditions for harvesting the salty molluscs. Though they can be eaten raw, Southerners typically steam the clustered shells before dumping them on a community table during a traditional oyster roast. If, for whatever reason, you aren't able to attend a roast while visiting (here are other awesome things to do, just in case), worry not! The best restaurants in Hilton Head serve delicious oysters cooked every which way. Foodies who aren't crazy about the local specialty will rejoice at the myriad of other culinary options available here: from barbeque to shrimp and grits, from fried green tomatoes to collard greens, the eateries we highlight here are bound to satisfy any sort of craving.
Best restaurants in Hilton Head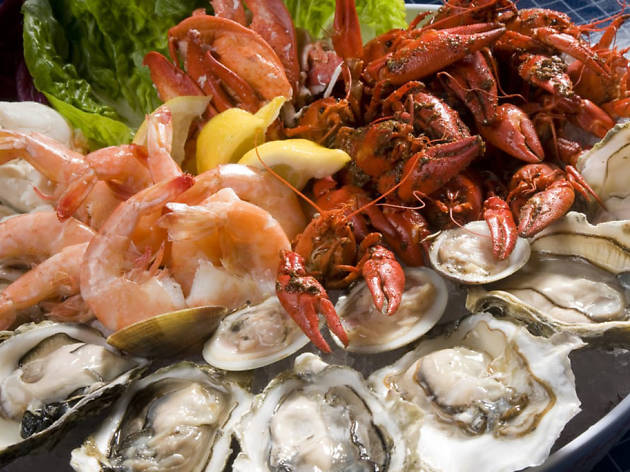 Photograph: Courtesy Yelp/Skull Creek Boathouse
What is it: At Skull Creek Boathouse, you can either sit by the sushi bar and eat raw oysters, sashimi and ceviche, or dine outdoors by the Buoy Bar and take in the incredible view of the water.
Why go: This is one of the best places to visit in the summertime, especially during beer garden season. Whether you stop by for lunch or dinner, the menu will enthrall you with delicious options that include mussels, sandwiches, tacos and salad.
Price: Blowout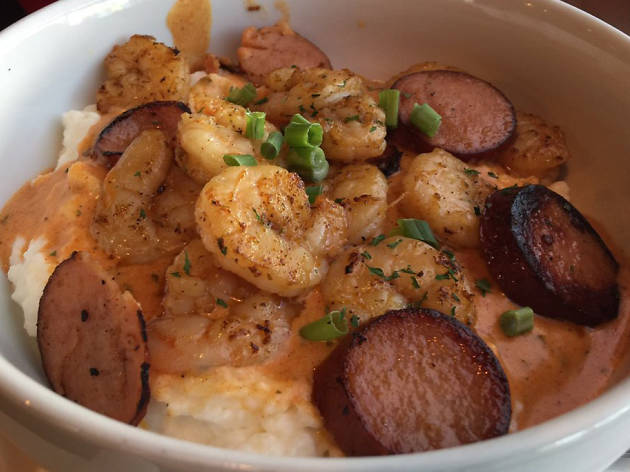 Photograph: Courtesy Yelp/Sharmeela S.
2. A Lowcountry Backyard Restaurant
What is it: Authenticity is the name of the game at A Lowcountry Backyard Restaurant. Owners Dave and Raine Peck aimed to open an establishment that serves home-cooked food in a backyard-like setting.
Why go: Often hosting oyster roasts and backyard cookouts, the eatery serves authentic Southern cuisine in the kind of environment that will keep you coming back for more. We suggest you order the homemade pimento cheese to share and then proceed to the shrimp and grits.
Price: Average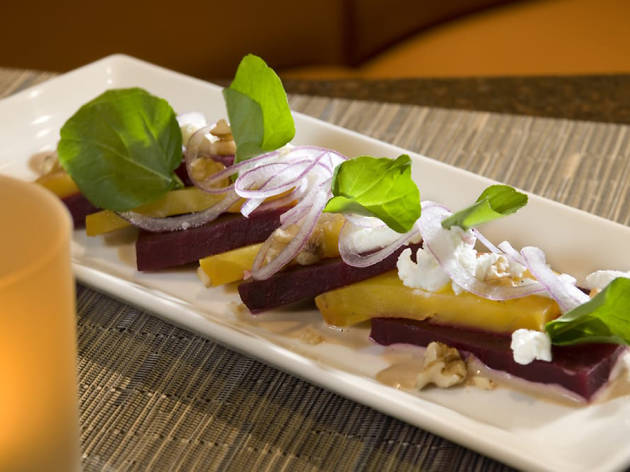 Photograph: Courtesy Yelp/WiseGuys
What is it: An upscale steakhouse serving an eclectic tapas menu along with various cuts of beef, WiseGuys also offers diners a wine list of over 200 bottles.
Why go: The wine selection, of course. Special mention: the Stock Yard steak is aged for at least 28 days before getting seared inside a Montague steakhouse broiler.
Price: Blowout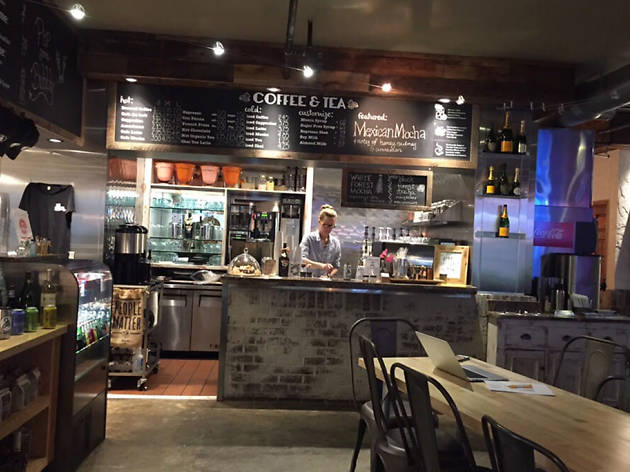 Photograph: Courtesy Yelp/Madeline S.
What is it: A trendy coffee joint that also serves breakfast dishes and burritos. Bring your laptop and get comfy.
Why go: There's a build-you-own counter where you can create your own burrito, quesadilla, taco or salad. Add to your order however many toppings you can fit on it and get ready to devour some food.
Price: Bargain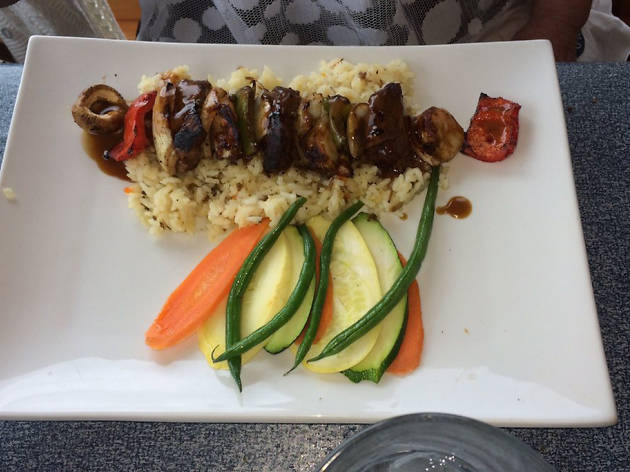 Photograph: Courtesy Yelp/Charles M.
What is it: An unassuming fish shack that overlooks Broad Creek. The eatery's name is an homage to the history of the area, an oyster harvesting spot from 1925 through the 1990s.
Why go: If you absolutely adore oysters, you will consider this your heaven. And if you're not particularly crazy about them, you'll still enjoy two of the restaurant's signature dishes: the broiled dayboat scallops and the Australian sea bass, both sure to delight your taste buds.
Price: Pricey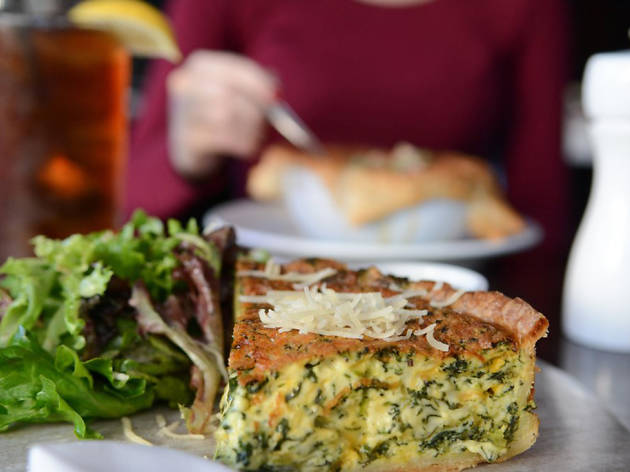 Photograph: Courtesy Yelp/Truffles Cafe
What is it: Located within the Sea Pines Resort in Harbour Town, Truffles Cafe is an upscale restaurant boasting friendly service and traditional seafood and American food.
Why go: The entire experience is worth savoring but it's the few unique menu offerings that will have you come back again and again. From the chicken pot pie to lemon-rubbed cod, we're sure you'll love all the food served here.
Price: Pricey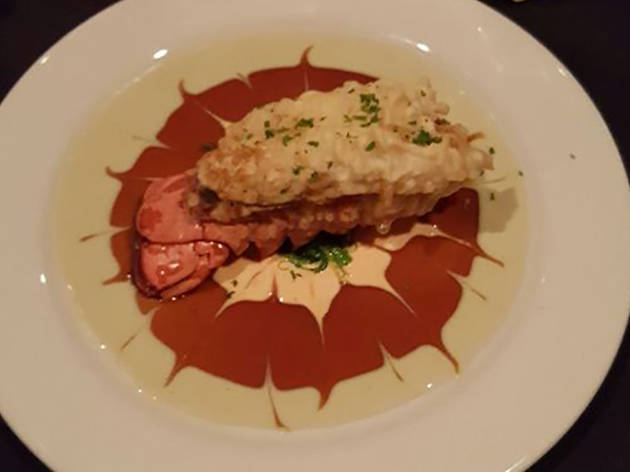 Photograph: Courtesy Yelp/Johnathan H.
What it is: To indulge in one of the most unique local dining experiences, you'll want to visit The Jazz Corner: an intimate jazz lounge complete with outstanding live music acts and gourmet dishes.
Why go: The music, of course. It is the only spot in the area where you'll get to witness talented jazz musicians in a traditional big-city lounge atmosphere. Sip on the specialty cocktails while waiting for your dinner of prosciutto-wrapped scallops or lobster mac and cheese—among plenty other options, of course.
Price: Pricey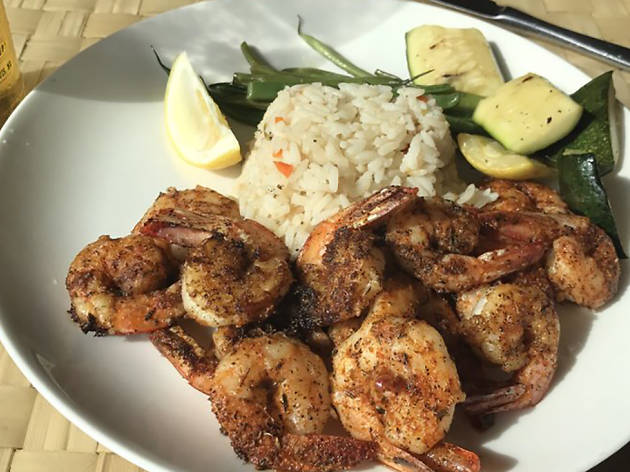 Photograph: Courtesy Yelp/Kelly Y.
8. Quarterdeck Waterfront Dining
What is it: Located within the charming Harbour Town neighborhood, Quarterdeck is a gorgeous restaurant offering what some claim to be the best waterfront view on the island.
Why go: Appealing to travelers of all ages, Quarterdeck serves the freshest local ingredients in all its dishes. Best known for the varied seafood selection available (think oysters, crab cakes and shrimp), the eatery also prepares delicious steaks, sandwiches, flatbreads and pizzas.
Price: Average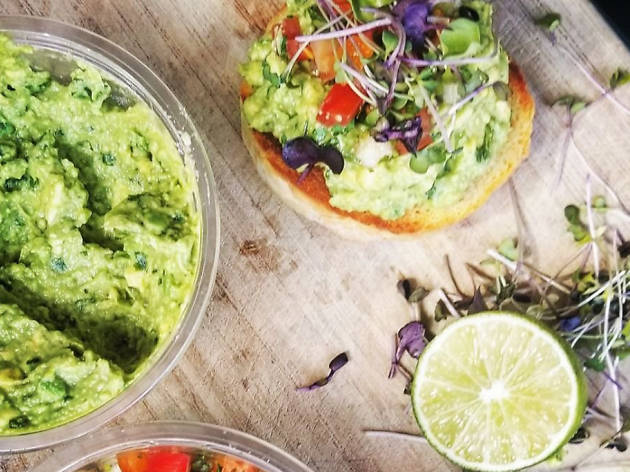 Photograph: Courtesy Yelp/Delishee Yo
What is it: Using local, organic ingredients, Delishee Yo serves a menu of tasty wraps, salads, frozen yogurt, craft kombucha and organic juices. Almost every order is made with some ingredient picked fresh from the restaurant's small on-site garden—think lemons, limes, papayas and kale.
Why go: Anyone who follows a plant-based diet or just enjoys taking an occasional break from meat has to stop by this eatery, dubbed the "vegetarian oasis of Hilton Head Island."
Price: Bargain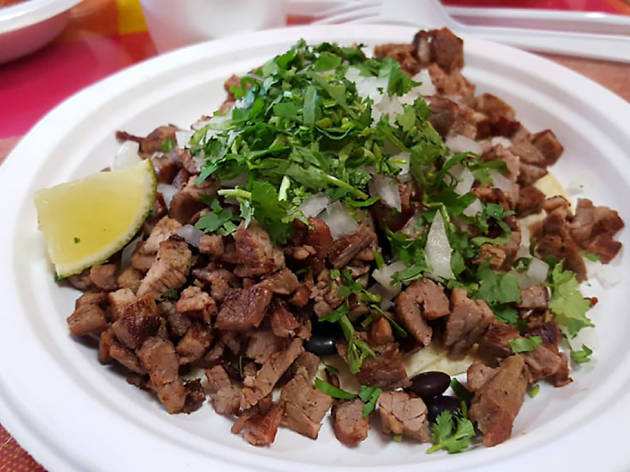 Photograph: Courtesy Yelp/Jim G.
10. Fiesta Fresh Mexican Grill
What is it: Casual, fast and always appetizing, this joint boasts some of the best Mexican flavors in Hilton Head.
Why go: There's a reason that everyone loves Mexican food and this place illustrates it perfectly. Chow down on traditional dishes like tacos, burritos and quesadillas and feast on freshly prepared guac. Serving up Mexican classics quicker than you can get out a knife and fork, Fiesta Fresh Mexican Grill is fast food at it's absolute tastiest.
Price: Bargain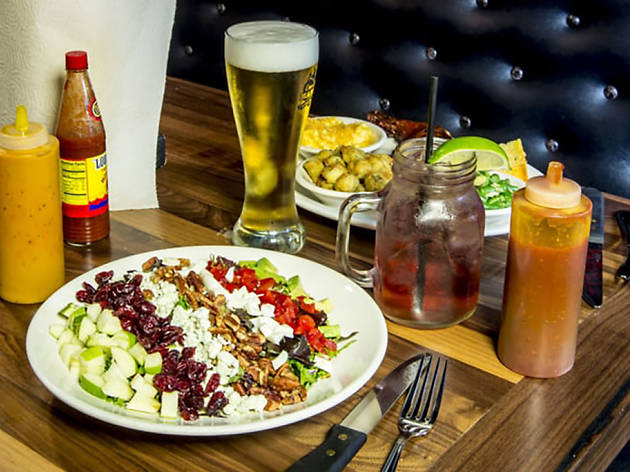 Photograph: Courtesy Yelp/One Hot Mama's
11. One Hot Mama's American Grill
What is it: If you're looking for a laid-back eatery with reasonable prices, classic bar food and delicious Southern barbeque, One Hot Mama's American Grill will not disappoint.
Why go: The lunch combo plate is great: select one type of meat (hand-pulled pork, brisket and smoke-fried chicken, for example) and three sides (collard greens and lima beans are our favorites) and indulge into a dish filled with flavors that will make your head spin.
Price: Average
Discover Time Out Market: the best of the city under one roof
Planning a trip to Hilton Head?
Lounging on the beach, teeing off on a world-class golf course and indulging in Southern cuisine at delicious restaurants are all essential parts of Lowcountry living.