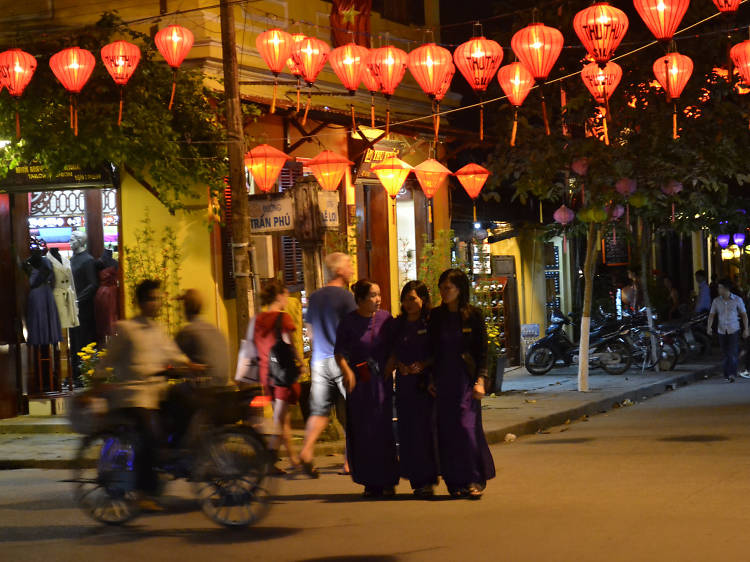 Photograph: Courtesy CC/Flickr/Loi Nguyen Doc
What is it? A wonderfully preserved UNESCO-listed town with beautiful architecture.
Why go? Hoi An's Ancient Town is a sprawling series of cobblestone streets lined by wooden houses and temples dating back to the seventeenth century. While individually these buildings are significant, as a whole they become unmissable. It's easy to spend a day exploring the area by foot. The influence of Chinese, Japanese and French architecture styles are all around, so take your time. Start your day with a photo at the Japanese Bridge before strolling past the French colonial style storefronts and canals. The 200-year old Tan Ky family home and shrine, Chùa Ông pagoda and Chinese Assembly Hall are all worth a look.