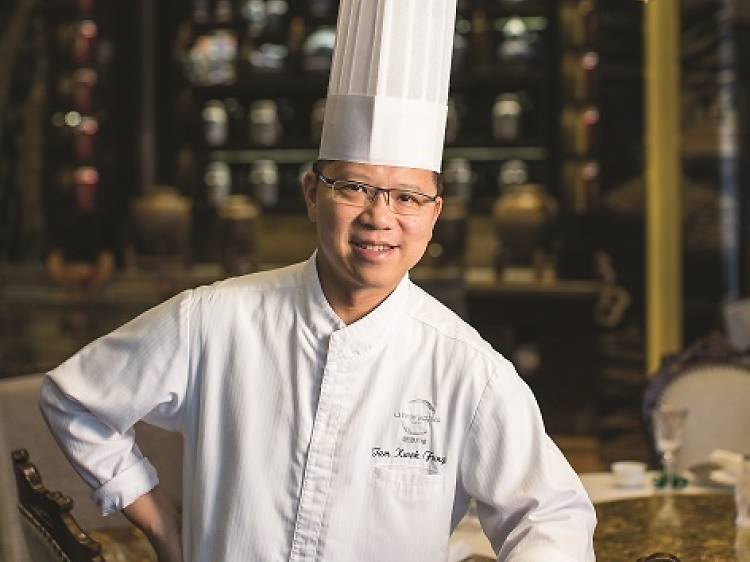 Tam Kwok Fung is City of Dreams and Studio City's experienced director of culinary operations
There are Michelin-starred chefs and there are primo Michelin-starred chefs. And the two-starred director of culinary operations and food and beverages at both City of Dreams and Studio City falls most certainly into the latter group of talented gourmet maestros. Tam Kwok Fung is the head chef at Jade Dragon, as well as helming sister Chinese restaurant at Studio City, Pearl Dragon. He also oversees Ying at Altira Macau, which won a one-star rating in the 2009's Michelin Guide Hong Kong and Macau.

Chef Tam has more than 30 years experience in cooking up stunning Cantonese fine dining dishes. He has perfected his culinary art by working in restaurants across China, Hong Kong and Thailand and he has also prepared traditional and contemporary dishes for the royal families of Thailand, Japan and Nepal, as well as for an array of politicians and presidents.

When it comes to having a prestigious background, chef Tam has done it all. He was the executive Chinese chef at The Peninsula in Bangkok between 1999 and 2005, and, under his leadership, the hotel's Mei Jiang restaurant was named 'Best Chinese Restaurant' on a number of occasions by both Metro and Dining and Entertainment magazines. In 2005, the chef was also given a Gold Medal at the fifth World Championship of Chinese Cooking. That is one of the highest accolades a Chinese chef can attain.

The carefully crafted culinary creations by chef Tam in Macau are inspired by dishes from across the Canton province in China. The gastronomic genius says he is dedicated to 'producing authentic flavours and preserving the body's balance and health as enhanced by the finest produce and extraordinary traditional Chinese culinary techniques'. Head to Jade Dragon, Pearl Dragon or Ying and find out that this ethos translates into some of the best Cantonese dishes you will ever taste.