Macau's magical Michelin marvel
Some of the best Cantonese dishes in Macau are being served up at the City of Dreams' two-Michelin-starred restaurant Jade Dragon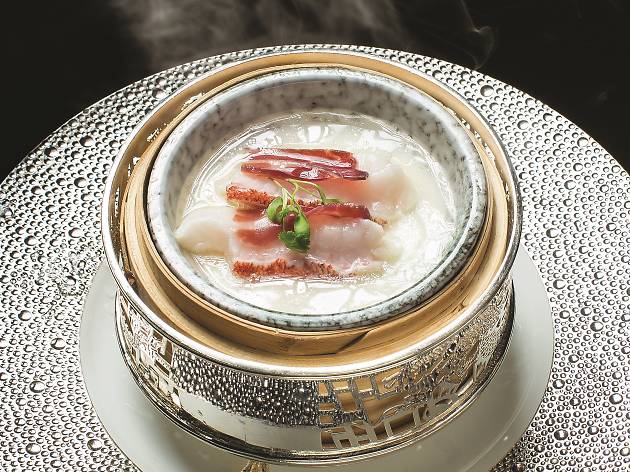 1/2
David Hartung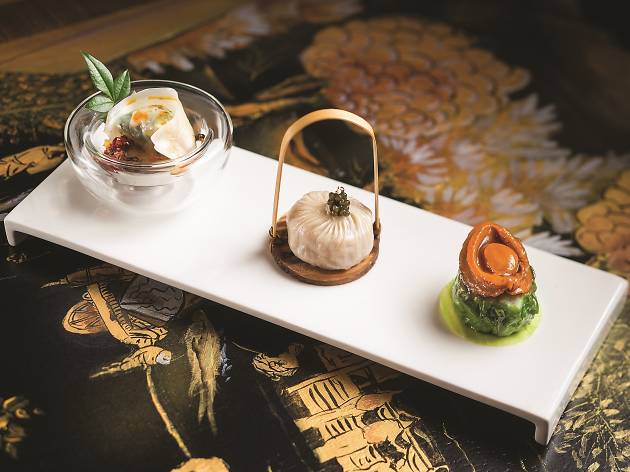 2/2
David Hartung
Michelin stars don't come easily. A restaurant has to consistently prove it is one of the best in the world at what it does. So it takes an incredible amount of work and creativity to produce a starred eatery. But, when you've got some of those precious Michelin stars, it means that diners know they're in for something truly special when they book a table and sample some of the restaurant's outstanding culinary delights. Jade Dragon, over in Macau's City of Dreams resort, is a shining example of Michelin success. It boasts two stars, a genius head chef, a dedicated team and a constant stream of happy diners eating a host of incredible Chinese dishes. If you haven't been there before, you're missing out on an array of star-studded dishes.
Under Michelin, two stars denote 'excellent cooking and worth a detour' to try. And, for us Hongkongers, the detour is just an hour's ferry ride over to our sister SAR and then a bus or taxi to City of Dreams, the stunning integrated entertainment resort developed by Melco Crown Entertainment Ltd. Then you head to The Shops at The Boulevard and enter this palatial space that is Jade Dragon. Enjoy a lush interior, some incredible traditional artworks on the walls and a regal experience before you even get close to the sumptuous star-worthy fine dining dishes.
The restaurant, which opened a few years back, received glowing reviews from the start and it wasn't long before it won its first Michelin star. It's since moved up to two and some feel that three stars is not too far away. It's a multi-award-winning restaurant, basically. A Chinese culinary masterpiece. Among its accolades, Jade Dragon won the two-star award in this year's Michelin Guide, as well as one-star awards last year and in 2014. It was also handed Forbes Travel Guide Five-Star awards in 2014 and 2015, and was listed in the South China Morning Post's 100 Top Tables in 2014, 2015 and 2016. And then there's also honourable mentions in other publications' lists from 2013 onwards.
Lunch is 11am to 3pm every day and dinner is 6pm to 11pm at Jade Dragon. Try the signature dishes here, including the legendary double-boiled cordyceps with fish maw, the steamed Japanese hairy crabmeat dumplings, the Jade Dragon prime-cut barbecued Iberico pork pluma, the Macau sole and the roasted Boston lobster with crystal noodles and coriander, served in a clay pot. And for dessert, don't miss out on the signature Chinese almond crème brûlée with bird's nest and honey. All the ingredients are fresh and seasonal, as well as being of the highest quality and from across the globe. And enjoy your delectable delicacies alongside the sort of superlative personalised service that makes Jade Dragon one of the best restaurants in both Macau and Hong Kong.
The restaurant is helmed by Tam Kwok Fung, City of Dreams and sister resort Studio City's director of culinary operations, who has more than 30 years experience in cooking up outstanding Cantonese dishes. And chef Tam really has a 'dream team' at Jade Dragon. Under his leadership, there's chef de cuisine Kelvin Au Yeung Man Yin, who has 17 years of cooking experience and specialises in creating both Cantonese and Guangdong-style wok dishes. Then there's senior sous chef Calvin Lee Chiu Fat, who boasts 25 years of cooking in traditional and modern culinary techniques. Also a key member of the team is Shirley Su, a tea master who has brought some really special teas to the menu.
Most of the delectable meat served here is from registered organic farms in Australia and the Netherlands, and the seafood is imported directly from France, Japan and South China Sea. Even the herbs used in the seasoning are sourced from organic farms in England and other countries. Adding a healthy dimension, the restaurant offers an exclusive range of Chinese herbal soups specially prepared by professional practitioners through an exclusive collaboration with the Chinese Medicine research team from the Macau University of Science and Technology.
Jade Dragon is divided into five zones and each of them is designed and decorated corresponding to different seasons and colour tones. There are also two levels in the restaurant with 11 VIP rooms, giving guests a wide choice when they're deciding where to marvel at the incredible surrounds in the establishement.
So, if it's the best in Michelin-starred Cantonese cooking that you're after, then Jade Dragon is a must-try. It's more than worth the trip over to Macau to taste delights that you can sample nowhere else. Don't thank us for this tip now. Thank us after you've had your fill of star dishes from chef Tam and his team at Jade Garden.
Jade Dragon 2/F, The Shops at The Boulevard, City of Dreams Macau, Estrada do Istmo, Cotai, Macau, +853 8868 2822; cityofdreamsmacau.com.
The man behind the magic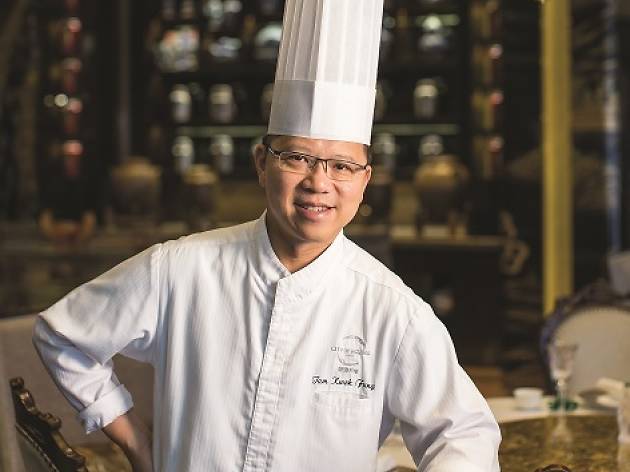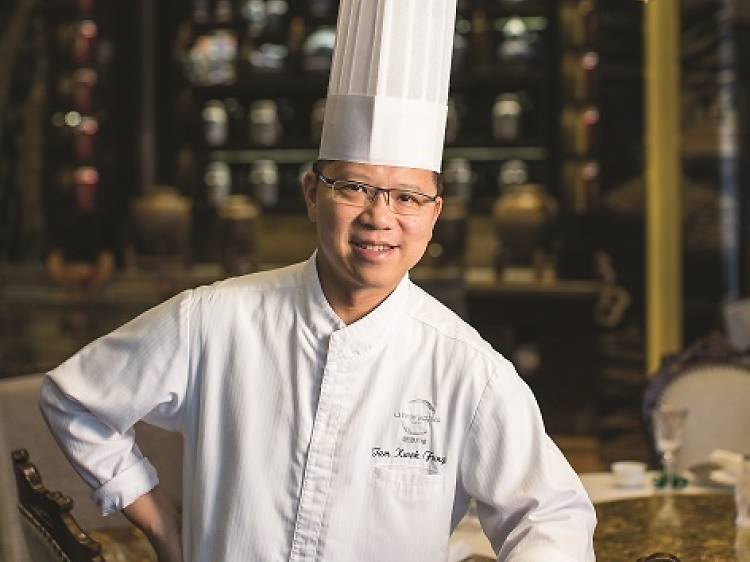 Tam Kwok Fung is City of Dreams and Studio City's experienced director of culinary operations
There are Michelin-starred chefs and there are primo Michelin-starred chefs. And the two-starred director of culinary operations and food and beverages at both City of Dreams and Studio City falls most certainly into the latter group of talented gourmet maestros. Tam Kwok Fung is the head chef at Jade Dragon, as well as helming sister Chinese restaurant at Studio City, Pearl Dragon. He also oversees Ying at Altira Macau, which won a one-star rating in the 2009's Michelin Guide Hong Kong and Macau.

Chef Tam has more than 30 years experience in cooking up stunning Cantonese fine dining dishes. He has perfected his culinary art by working in restaurants across China, Hong Kong and Thailand and he has also prepared traditional and contemporary dishes for the royal families of Thailand, Japan and Nepal, as well as for an array of politicians and presidents.

When it comes to having a prestigious background, chef Tam has done it all. He was the executive Chinese chef at The Peninsula in Bangkok between 1999 and 2005, and, under his leadership, the hotel's Mei Jiang restaurant was named 'Best Chinese Restaurant' on a number of occasions by both Metro and Dining and Entertainment magazines. In 2005, the chef was also given a Gold Medal at the fifth World Championship of Chinese Cooking. That is one of the highest accolades a Chinese chef can attain.

The carefully crafted culinary creations by chef Tam in Macau are inspired by dishes from across the Canton province in China. The gastronomic genius says he is dedicated to 'producing authentic flavours and preserving the body's balance and health as enhanced by the finest produce and extraordinary traditional Chinese culinary techniques'. Head to Jade Dragon, Pearl Dragon or Ying and find out that this ethos translates into some of the best Cantonese dishes you will ever taste.