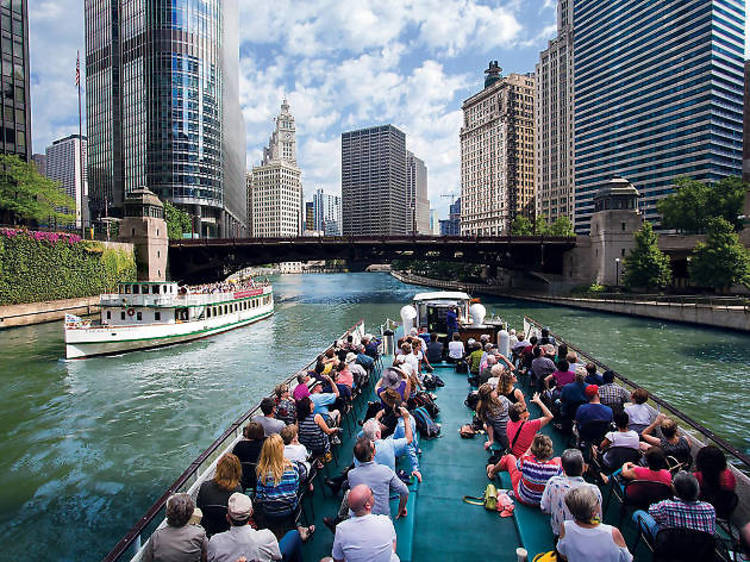 Where is it: Chicago
What is it: A 90-minute float up and down the Chicago River through a canyon of architectural delights, from gleaming high-rises to revitalized warehouses and opulent condos.
Why go: It's hard to conceive of a better introduction to Chicago, the city celebrated as the birthplace of the skyscraper. There's a dazzling array of architectural styles on display—gothic, art deco, modernist, ultra-contemporary—and enthusiastic volunteer guides know the buildings inside out.