The 11 best things to do in Illinois
Looking for things to do in Illinois? From Chicago's unmatchable skyline to charming small towns, our guide covers all.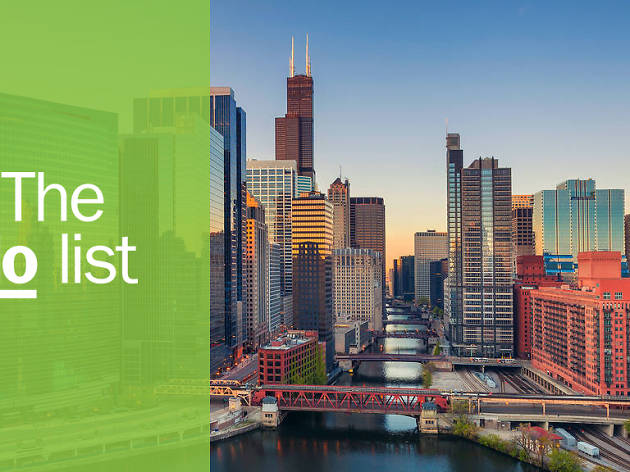 Chicago dominates the Prairie State, with its unmatchable skyline, world-class museums and art galleries, beautiful parks and flourishing bar and dining scene. But there's much more to Illinois than the Second City. Venture further afield to discover charming small towns seemingly frozen in time, historical monuments by the dozen and plenty of awe-inspiring wilderness. The Midwest is notorious for its extreme seasons, but you'll find a plethora of options for all weathers, whether you're exploring the history of the "land of Lincoln'\" or getting your adventure on in the great outdoors. Here are the very best things to do in Illinois.
Done something on this list and loved it? Share it with the hashtag #TimeOutDoList and tag @TimeOutEverywhere.
Find out more about how Time Out selects the very best things to do all over the world.
Best things to do in Illinois
1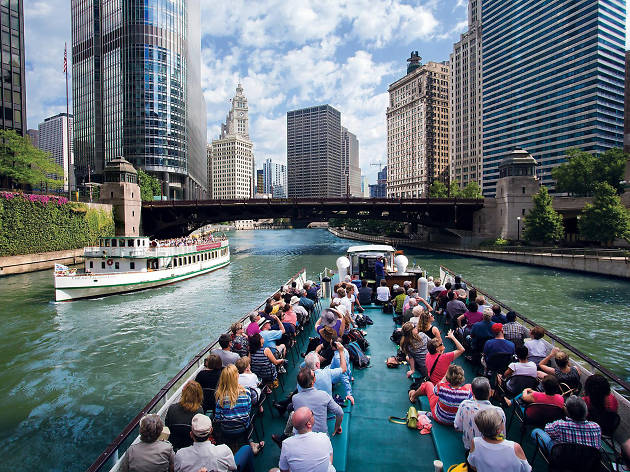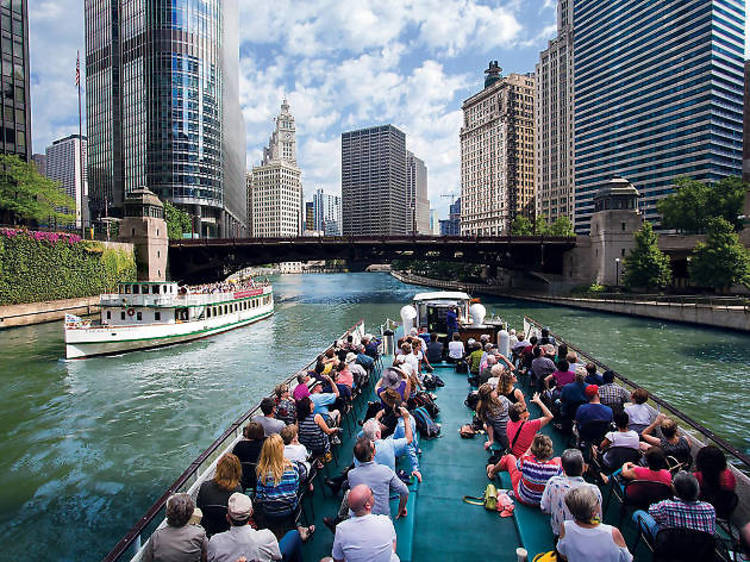 Chicago Architecture Foundation River Cruise
Where is it: Chicago
What is it: A 90-minute float up and down the Chicago River through a canyon of architectural delights, from gleaming high-rises to revitalized warehouses and opulent condos.
Why go: It's hard to conceive of a better introduction to Chicago, the city celebrated as the birthplace of the skyscraper. There's a dazzling array of architectural styles on display—gothic, art deco, modernist, ultra-contemporary—and enthusiastic volunteer guides know the buildings inside out.
2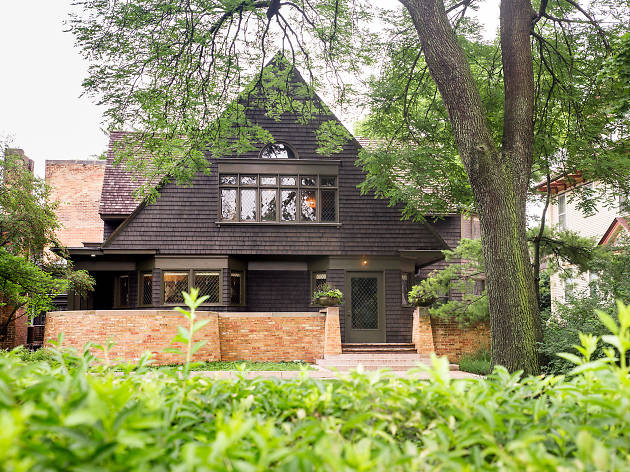 Frank Lloyd Wright Home and Studio
Where is it: Oak Park
What is it: A mecca for architecture buffs, this compact, covetable home was built by the U.S.'s most famous architect when he was only 22.
Why go: The house and Prairie-style studio served as Wright's base for many years, and offer a unique insight into how his groundbreaking style evolved. Knowledgeable tour guides point out signature features, from intricate windows to original murals.
3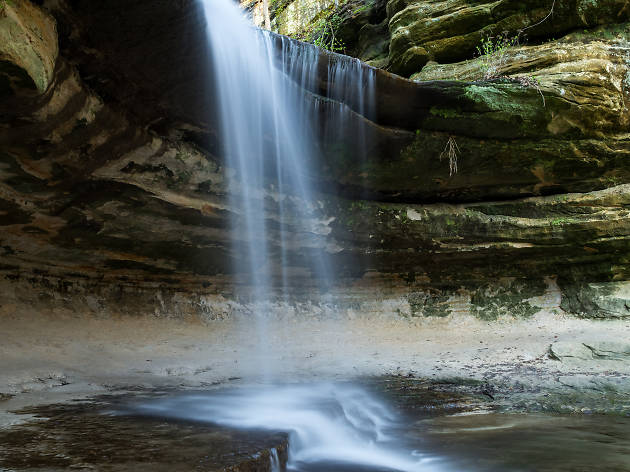 Where is it: Utica
What is it: This pristine state park is home to 13 miles of well-trodden trails through a spectacular wilderness of waterfalls, canyons and towering rock formations.
Why go: The adventurous will find plenty to keep them busy year-round: horseback riding, ice climbing, kayaking and cross-country skiing are all on offer. After something more gentle? Take a recuperative hike, admire the breathtaking scenery and be sure to keep an eye out for majestic bald eagles.
4
Abraham Lincoln Presidential Library and Museum
Where is it: Springfield
What is it: Every POTUS gets their own presidential library and Abe Lincoln's dwarfs all others in both popularity and scale. The state-of-the-art museum documenting the life of the sixteenth president is located in Springfield, the city he called home for many years.
Why go: Get up close and personal with Honest Abe through slick interactive displays and well-preserved artifacts. Expect a meticulous reproduction of the White House and kids can dress up in period garb in Mrs Lincoln's Attic.
5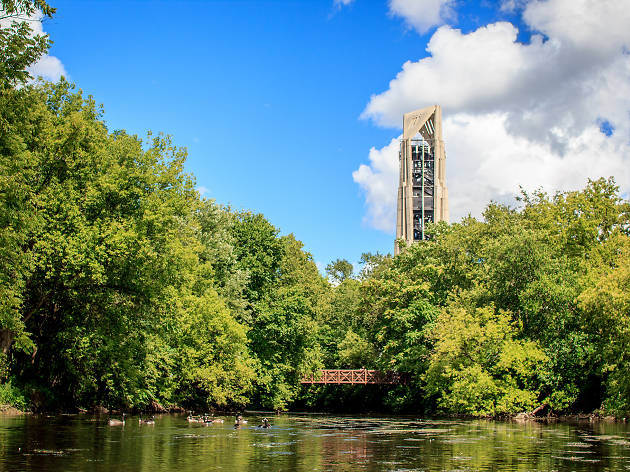 Where is it: Naperville
What is it: Nearly two miles of scenic walkway along the perfectly landscaped banks of the DuPage River, past covered bridges, fountains and intricate sculptures. The stunning area is the result of a community project to reclaim the neglected riverfront in the early 1980s.
Why go: Just try to imagine a more idyllic environment for a leisurely afternoon stroll. Climb the 253 steps to the top of the park's magnificent bell tower for unbroken views across the city.
6
Willie Dixon's Blues Heaven Foundation
Where is it: Chicago
What is it: From 1956 to 1965, this modest building was home to the seminal Chess Records studio and recording company. Now it's a non-profit dedicated to documenting the history of blues music.
Why go: There's still a real sense of magic in the air at 2120 South Michigan Avenue. Devoted blues fans conduct hour-long tours of the premises, which churned out countless hits from greats including Chuck Berry, Muddy Waters, Bo Diddley, Aretha Franklin, Etta James and Willie Dixon himself.
7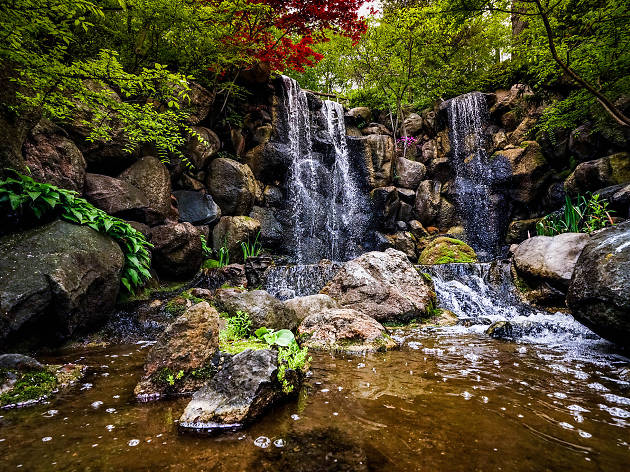 Anderson Japanese gardens
Where is it: Rockford
What is it: You probably wouldn't expect to find 12 acres of pagoda-filled, prize-winning Japanese gardens in Northern Illinois. But local businessman John Anderson created this remarkable landscape with the help of a Japanese master designer after falling in love with the country's culture.
Why go: The gardens are an oasis of tranquility, where you can easily lose yourself for a few hours. Meander down secluded pathways past traditional sixteenth-century Japanese architecture, koi-filled ponds and locals practising yoga, and just contemplate life for a while.
8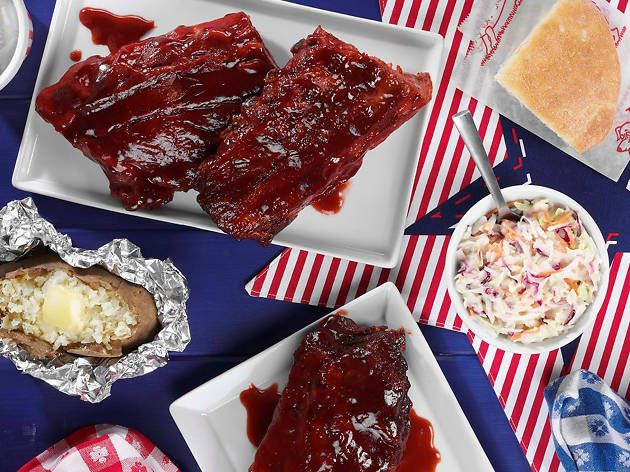 Where is it: Chicago
What is it: Some say Chicagoans live off three essential food groups: deep-dish pizza, Italian beef sandwiches and Chicago dogs. This local chain offers top-notch takes on two of the three in a kitsch, family-friendly atmosphere.
Why go: The Illinois institution has been serving tasty, inexpensive street food for more than 50 years, including its legendary hot dogs and beef sandwiches. Just don't be tempted to cover your dog in ketchup—you don't want to look like an out-of-towner, do you?
9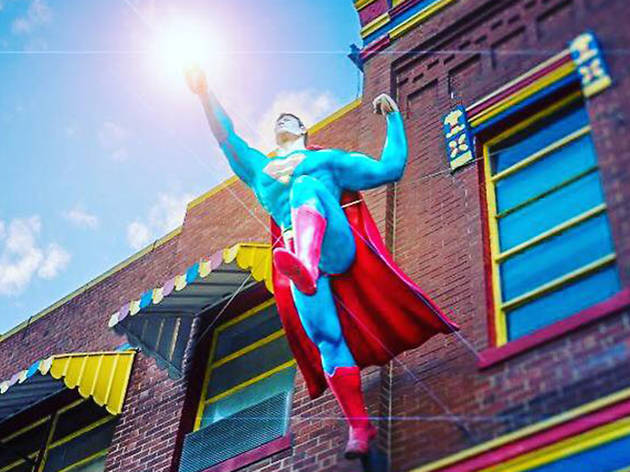 Where is it: Metropolis
What is it: This quirky museum is hard to miss, with its iconic 15-foot statue of Superman out front. It lies in Metropolis, a small town that has positioned itself as "Superman's hometown," officially designated as such by state legislators and DC Comics in 1972.
Why go: Superfans will be blown away by the biggest collection of Man of Steel memorabilia in the known universe: the life's work of one Superman obsessive. A staggering 20,000+ items are on display, including props, toys and original costumes.
10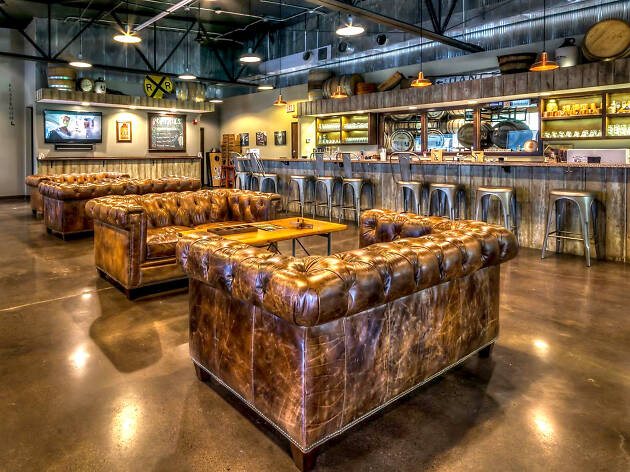 Where is it: Galena
What is it: A modern craft distillery in the grand tradition of Illinois hooch-making, founded as a labor of love by two brothers with a passion for booze. The bijou distillery produces small batches of handcrafted spirits like gin, bourbon and moonshine.
Why go: Fun group tours offer a comprehensive look at the distilling process, from grain to barrel. Leave your car at the hotel and enjoy a tasting session, but sip the Hellfyre vodka with caution—it's laced with habanero peppers.
11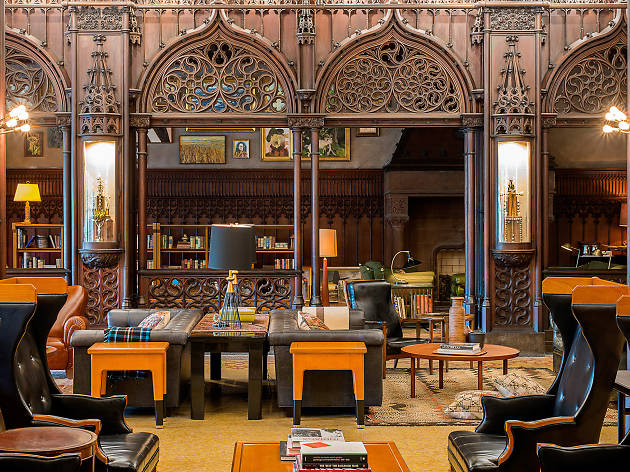 Photograph: Brad Pogatetz
Chicago Athletic Association
Where is it: Chicago
What is it: Originally an elite, late nineteenth-century members' club, the CAA was painstakingly restored to its original glory in 2015. Situated in an enviable spot slap bang in the center of Chicago, it's now home to an upmarket hotel and some of the city's buzziest drinking spots.
Why go: Cindy's Rooftop Restaurant offers strong cocktails and unbeatable panoramic views of the city from its open-air terrace. Visit the old school Game Room and turn your hand to bocce or billiards, fueled by cheeseburgers and Old Fashioneds.