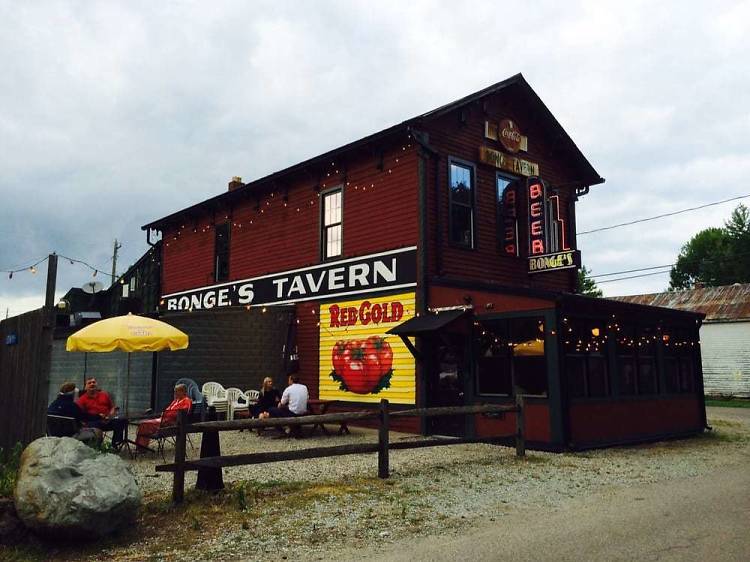 Photograph: Courtesy Yelp/Matt C.
Where is it? Perkinsville
What is it? Bonge's might be the most unique fine-dining establishment in the state, located in the small hamlet of Perkinsville about a half hour north of Indianapolis. The atmosphere inside the restaurant – oak paneling, leathered-covered booths, Christmas lights strung from the ceiling, a few college pennants scattered around the bar – reflects the casualness of the surrounding environment; this is gourmet fare for the flip-flops and khaki shorts crowd.
Why go? What other restaurant do you know that encourages diners to tailgate in the parking lot while waiting for a table? (There are only about a dozen tables inside the tavern, and reservations are not accepted.) The menu changes often, but a few items remain year-round. You must try the 14-ounce New York Strip, perfectly cooked and expertly seasoned.