Basilica of the Annunciation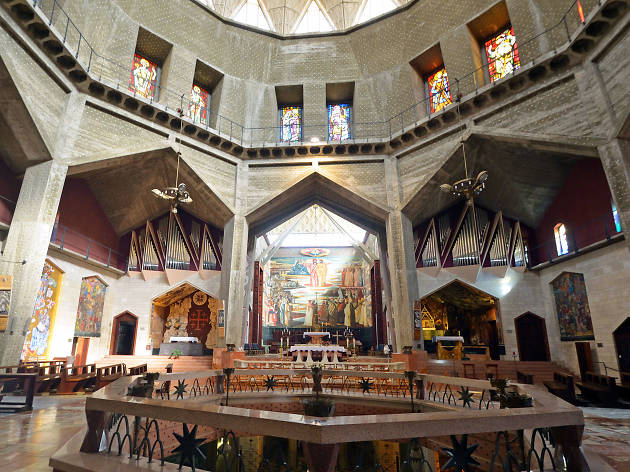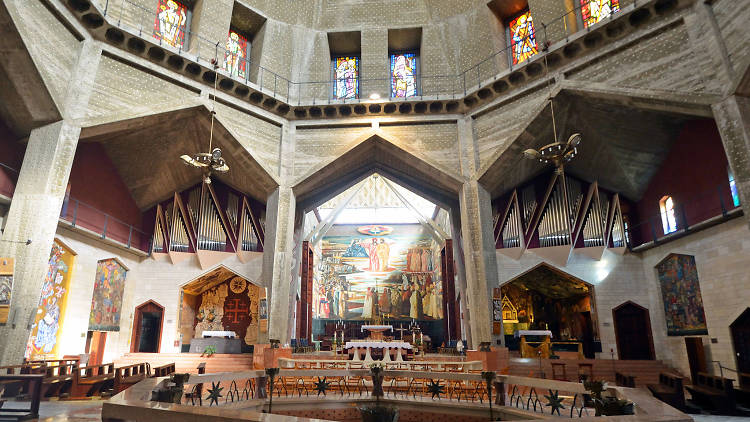 The Basilica of the Annunciation is believed by many to mark the announcement by the Angel Gabriel to Mary that she would bear the son of God.
The Basilica is the largest Catholic church in the Middle East and was built in 1969 over the remains of previous Byzantine and Crusader churches. Before entering, take your time admiring the fascinating mosaics of Mary and Jesus in the portico. Donated by Catholic communities from all corners of the world, they are a moving testament to the poignancy of the mother and child across many cultural divides. After viewing the lower church, walk up a spiral staircase to the upper church to see the building's most celebrated feature – the dome.
Venue name:
Basilica of the Annunciation
Contact:
Address:
Casa Nova Street
Nazreth


Opening hours:
05:45 - 21:00 (Grotto) 08:00 - 18:00 (Upper Basilica)