Your ultimate guide to Israel
Discover the best events, things to do, restaurants, music and nightlife in Israel
January's hottest hand-picked events
New year, new you. Perhaps you've decided to get in touch with your Israeli cultural side by discovering a new Jewish art gallery or by breaking your classical music virginity at one of the top Tel Aviv performing arts centers. Or maybe you've realized 2016 somehow unleashed your inner hermit and you need you set aside the Netflix and head to a rock show at the Tel Aviv Port. Whatever the resolution, we've got the solution. With our spotlight on the best events going on this month, we've eliminated any excuses you could come up with not to get out and about. So get online, pick up those phones and start purchasing those tickets!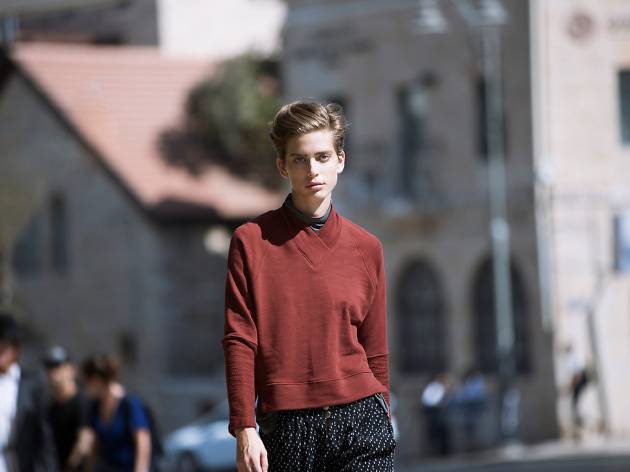 Fierce and fabulous Israeli fashion designers
Though internationally known for its wedding dress designers, Israel's fashion scene stretches far beyond chiffon and tulle. From Maya Negri to project runway winner Alon Livne, Israeli fashion designers are making their mark in the industry as they dream up new collections and seasonal styles that don't require a reservation. With elegant evening wear, casual flare and accessories to match, step outside the malls and into the boutiques of these top Israeli fashion designers to get a taste of their artistic genius.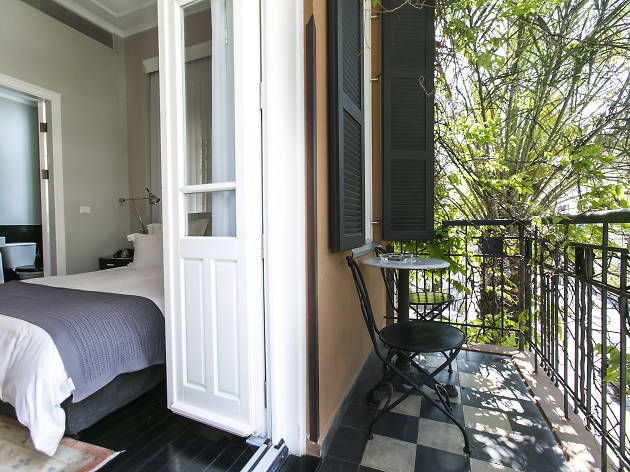 The top boutique hotels in Tel Aviv
From a two minute jaunt over to the happening Rothschild Boulevard to breathing in the aromatic chaos of Jaffa's Flea Market, our handpicked boutique hotels are set in the heart of Tel Aviv and Jaffa's major hubs. Including specialty amenities, classic Israeli breakfasts, designer decor and the city at your doorstep, each of these hotels in Tel Aviv offers their own distinctive style sealed with a Tel Avivian stamp of approval. If other destinations are on your itinerary, check out our guides to the best Dead Sea hotels, best Jerusalem hotels and best Eilat hotels for the creme of the crop of where to stay.
Five on it: Israeli talents to plug into now
With Israeli bands like A-WA, Lola Marsh and Jane Bordeaux gaining international acclaim, the world is increasingly aware of the skills flowing out of the land of milk and honey. Here are the best local talents that should be on your radar next.   1. Garden City Movement, a Tel Aviv-based electronic music project, is rapidly gaining recognition nation-wide, and judging by their recent International Music MTV Award, the world has begun to sit up and listen, too. Clash magazine praised their "frenetic fusion of dance floor-ready beats and intertwining vocals," and Disclosure have welcomed them onto their stage. 'Move On' is the perfect soundtrack for a romantic encounter, or to wind down to after a frantic day.    © PR       Catch them January 5 at Merkaz Einav, Tel Aviv and keep an ear out for their debut album, coming soon. Updates here: bldg5records.com/artist/garden-city-movement   2. Full Trunk is the modern manifestation of 1970's blues rock. They have, rightly, been embraced by Israel's music scene, tearing up the stages of some of the biggest venues and festivals. The trio commands the stage, drawing the audience in through their heart-felt rock rhythm and their tremendous stage presence. They clearly have a ball playing alongside one another, and invite spectators to do the same. After two successful albums, "Full Trunk" and "Time For Us To Move," the band is working on their third.    © Dana Bar-On       Catch them January 13 at the Bar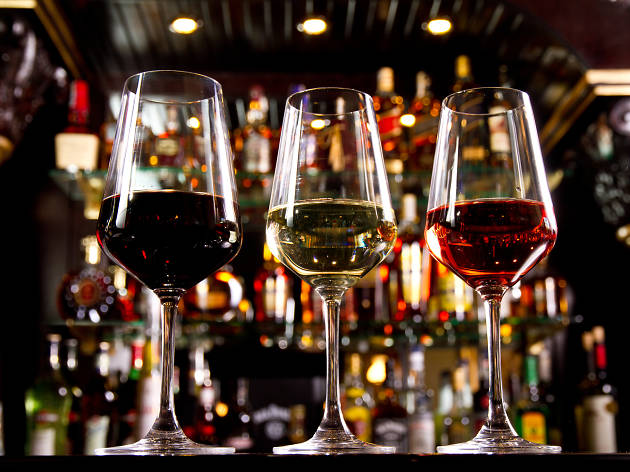 Tel Aviv's classiest wine bars
Not everyone is cut out for the crazy Tel Aviv nightlife scene. Or perhaps they were at one point – back in the day of the dinosaur – but years of thirsty Thursdays, cocktail hours and drinking one's way down Dizengoff can get the best of you. Just like with wine, when it comes to people, 'good things come with age' too. And these good things include quieter, more romantic, evenings with a larger selection of fine Israeli wines that don't come from a box. There's no better way to unplug after a stressful workday than at one of Tel Aviv's top wine bars, pairing some bubbly with Israeli chef-quality cuisine.
Latest on the blog
The winter bucket list
Israel's "chill" is a winter dream to most visitors seeking refuge from their snowed-in locales. Aside from some pansy rainy days, the local cold front neither lasts long nor prevents locals from getting out and doing a host of winter-friendly activities. Here are forty-nine things to do when the forecast reads blistery, but you're itching with cabin fever. 1. Work up a sexy sweat  At a pole dancing class. In Jerusalem. Yes, you read that right. The religious Ayelet Finkelstein opened her own women's-only studio, Jerusalem Pole and Fitness to empower females and help them firm up in a non-judgy, not at all sleazy atmosphere. The confidence-boosting classes attract everyone from wig-wearing haredim to Jerusalem U students and even bachelorette parties. Go out of curiosity, continue for the pure fun. (jpolefitness.com)    2. Slurp some soup © Anatoli Michaelov       The healing liquid will warm you right up and the tasty varieties at Market will make you a die-hard regular. Hearty Moroccan spices with slow cooked veggies, flavorful lentil stew and Indian coconut curry are all served daily alongside a rotating menu of home cooked meals - just like at Safta's (that is, if safta was vegan). (31 King George St, Tel Aviv)   3. Glide along the ice While Israelis dream of skating on real frozen lakes, Eilat's Ice Park and Mall is the next best thing. The enormous glass-domed structure contains a tax-free mall and a skating ring so you can shop for knit sweaters and
January style list: Gily Ilan & Hoko
Gily Ilan   Accessories designer, Gily Ilan, interweaves textiles and ceramics for one-of-a-kind pieces    Gily Ilan is not only a talented craftswoman, but she also takes great care in work, hand-crafting artisan necklaces and scarves in her Tel Aviv studio. Gily combines her expertise in ceramic design (having earned a BFA in Ceramic Design from the Bezalel Academy of Art and Design) with a love of textiles, ending up with accessories formed from a special knitting technique in various fabrics bound by magnetic porcelain clasps. The juxtaposition of the two materials makes for a show-stopping piece, yet one which is extremely wearable, not to mention practical.   © Rotem Rachel Chen       The scarves are available in an oversized, chunky knit for winter, velvet knit for an evening out, and a lighter knit for milder climates (she's got the bipolar Israeli winter weather covered on all fronts). The necklaces are bold - the perfect, modern finish to a LBD, to sit atop a shirt dress, or simply to add a touch of style to a jeans and tee combo. Whilst they command attention, Gily's works are overwhelmingly "cool," the muted colors and clean design offering a minimalist aesthetic.   gilyilan.com     Hoko  Minimalist designs to suit and body type © Asaf Einy     Hoko is a stylish line of everyday staples designed by Israeli fashion designer Hagit Hazan. Born in Jerusalem, the designer is now based in Tel Aviv where she conceives and produces her time
10 Unexpected Winter Foods
From Krembo persimmons for on-the-go snacks to Bukharian radishes to spice up the kitchen, here are ten of the tastiest seasonal treats to eat and cook with in Israel now...      Taste a tomato in Israel and you'll just as soon realize the taste is like nowhere else. Sweet, almost candy-like, fresh produce takes up most of the space on the table in this tiny little country. One of the simplest local pleasures to have is going down to the market and discovering fresh vegetables and fruit from regional farms.  Head to the Tel Aviv Port Farmer's Market to check out the new and unexpected produce available. Every day is a feast for food lovers, but weekends have an extended Farmers Market and the Friday market boasts a food extravaganza of unlimited produce and local artisan jams, cheeses, and breads to take home.   1. Japanese Cucumber     © Ilya Melnikov This slimmed-down version of the cucumber is in a league of its own. With no bitterness and a nice, mild, and easy-to-eat skin, there's no need to peel them. Take a bite of out of this melon-tasting vegetable and enjoy its light crunch. With its 96% water content, these are also super refreshing. Plus, their cool flavor is a great combination with spicy foods.   2. Bukharian Radishes     © Ilya Melnikov These white and green plump, large radishes are the answer for people who want to dabble with radishes in salads but hate the bitterness that typically comes with them. These are slightly sweet, not spicy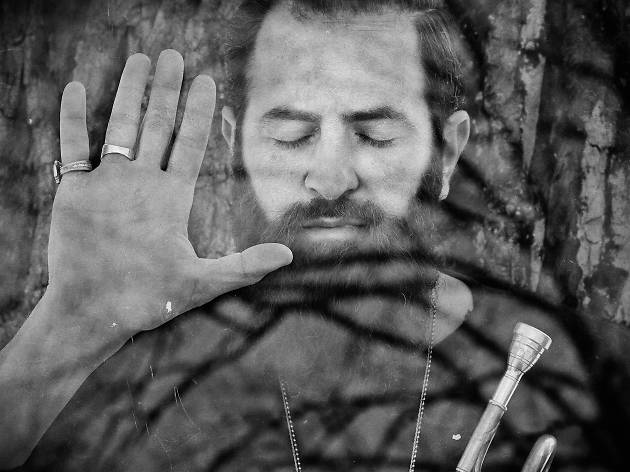 Just Jazzy: an interview with Avishai Cohen
With the 2nd International Jerusalem Jazz Festival just around the corner, we sat down with jazz trumpeter and artistic director of the festival, Avishai Cohen, to learn more about the event and the Israeli sensation that helped make the three-day music extravaganze happen:   How did the Jerusalem Jazz festival come to be?   Avishai: The festival evolved from the creative collaboration of a few initiatives – the main being the Israel festival, joined by the Yellow Submarine and the Israel Museum. They all had a similar notion in mind of promoting culture. When they approached me to direct it, of course I said yes. And from there on in, it grew and grew and grew as we found a great location and talented musicians to fill it.   Speaking of location, a Jazz festival inside a museum is quite out of the ordinary. How do you find this set-up affects the music produced?   Avishai: I think there is something truly special about creating music within another artistic space. The museum creates a unique experience that you cannot get anywhere else. I've played many festivals all over the world, but playing in a place that is already filled with art and inspiration for you to play off of is one-of-a-kind. In any concert, you have to bring all the vibes with you, and in this case, you have to make those vibes fit with the gallery, while being sensitive to the artist and surrounding art. It's a challenge to be attuned to what's going on in the specific gallery you play in and how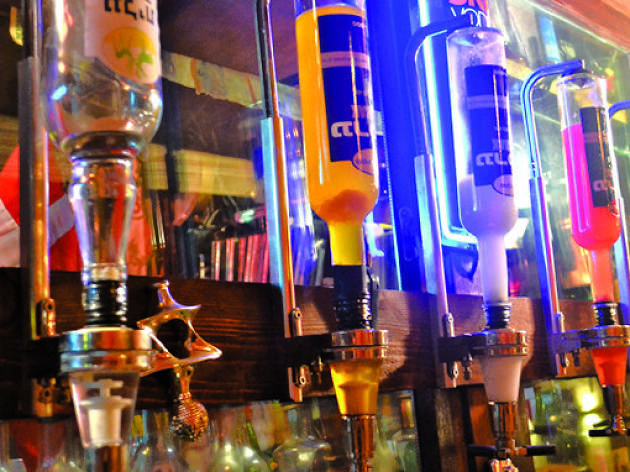 Night owls: Jerusalem after dark
Well-known among locals, the night scene in Jerusalem's legendary Machane Yehuda Market has proliferated in recent years, creating a trendy, yet remarkably different marketplace at night. Abra Cohen explores what's lighting up after dark   In the daylight, the Machane Yehuda Shuk in Jerusalem is alive with aromatic smells of fresh spices, noisy shop owners, locals and tourists from all ethnic and religious backgrounds. With a maze of alleyways and intricately sprawling streets around the Shuk, sellers peddle their fresh fruit , vegetables, cheeses and decadent desserts...BUT come nightfall, the shop owners close up, and a drastically different crowd emerges. In between the dark and dingy stalls, restaurants and bars come to life and the hustle and bustle of the Shuk is replaced by live music and local on-tap beer and wine.(FYI, there are restaurants and bars – various in the surrounding streets – with both an indoor and outdoor areas).   May 5 © PR A small, unassuming coffee shop, opposite a fruit stand, with a yellow "Danesi Café" sign out front serves up fresh coffee and sachlav to a constant flow of customers during the day. At night, the small coffee shop turns into a packed bar with limited indoor and outdoor seating. With a laidback vibe, they prepare various local specialties including sabich – an Iraqi dish stuffed with eggplant, hardboiled egg, tomatoes, and pickled lemons, served with bread. Do not miss Sunday nights when they pull the grill into the mid
Eating and drinking in Israel
Sights and attractions in Israel