Your ultimate guide to Israel
Discover the best events, things to do, restaurants, music and nightlife in Israel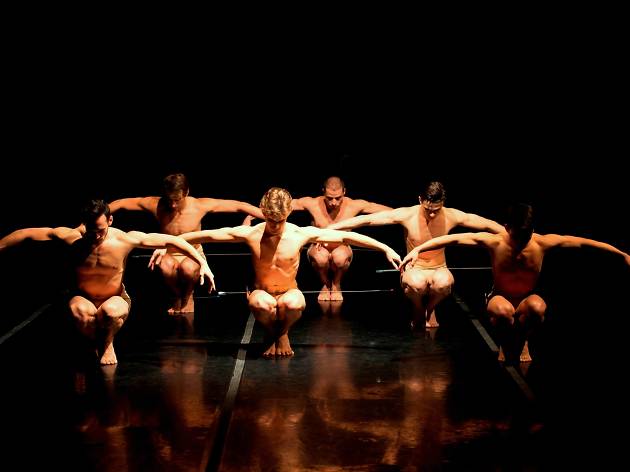 Spring's must-see Israeli dance performances
Once in awhile, instead of dancing the night away at an open-air club in Eilat or the never-ending list of clubs that make up the Tel Aviv nightlife scene, it's nice to rest those weary legs and leave it to the professionals. From Naharin's famed Batsheva Dance Company to more indie choreographers, these Israeli dance performances are a breath of fresh air. So, check out our list of upcoming performances and book your ticket for an alternative night out that's a little less rowdy, but a whole lot more romantic (especially with the wealth of nearby restaurants in Jaffa, Neve Tzedek and the likes).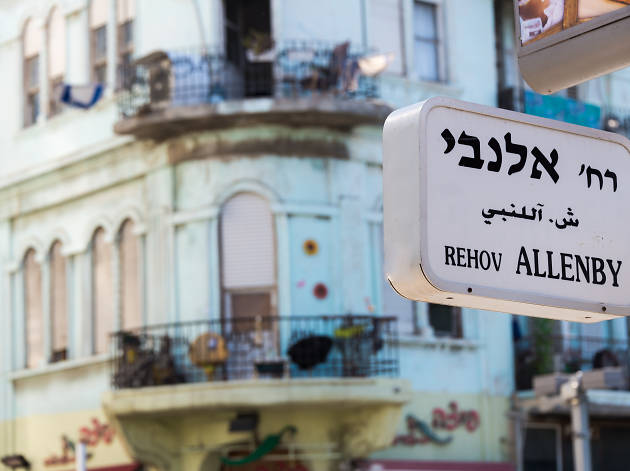 Allenby from A to Z: a never-ending guide to Tel Aviv's never-ending street
By day, Allenby Street is a chaotic bundle of bargain shops with a few designer boutiques squeezed in between. By night, the long, long road that used to be abandoned, is growing steadily into the place for never-ending Tel Aviv nightlife fun. From live music to karaoke, the best restaurants in Tel Aviv to the latest street food markets and drunk munch, happy hour to all-you-can-drink, Allenby has got it all...and more! We've got all you need to know about venues on and just off of this important player of the Tel Aviv nightlife game, in alphabetical order. Be sure to check out what's on this week, like Pasaz's TLV sessions – highlighting local artists of all genres.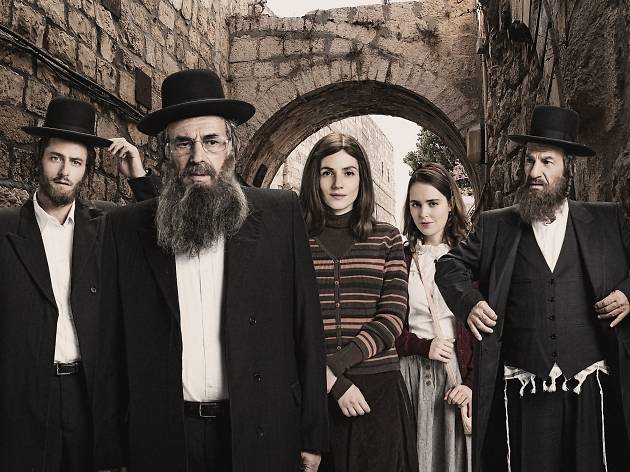 5 Award-winning Israeli TV shows and films that have – or will spawn – international adaptations
The Israeli film and television industry has been on an upward thriving spiral lately, and a growing number of regional films and shows are being adapted into international formats. Here's a look at a smattering of super successful, award-winning shows and films that have – or will spawn – international adaptations. So start filling up your Netflix queue - these are undoubtedly ones to watch.
Playing dress up: a mixed bag of stylish locals and personalities to match
When it comes to people-watching, there is plenty of eye candy strolling down Tel Aviv's eclectic streets. We've singled out a mixed bag of stylish locals and personalities to match - just in time for Purim - when crazy costumes and outrageous get-ups are all part of the wild fun parading around the country. Here is what they had to say about getting dressed up.  Uriel Yekutiel Actor & Stage Artist, 28 @urielyekutiel    Uriel Yekutiel // Happy Socks for Story   What is your uniform? Most of the time I wear a tight black sweatsuit, a black shirt, a black coat and white boots. Brands or vintage? My vintage game is not very strong, so brands. Most precious item of clothing: My all white shoe collection. Favorite color/fabric? Black sweat suits.  Best place to shop in Israel and abroad: I buy from Story, Gingi on Tchernichovsky, or Not For Sale. When I am abroad, I go to H&M and Topshop, and I get lost for like a whole year. Style icon? I'm really crushing on Chance the Rapper, even though I don't dress like him at all. Worst fashion fail: When I was going out to the club in all white. Trend to bring back? Colored glasses like Anastasia. Trend to leave behind? Girls in drag makeup. Describe Israeli fashion in one sentence... ...Ummm…. Comfortable. What will you be for Purim? I am mostly working on Purim, but when I am not working, I lock myself in my house so no one will talk to me or ask me for help putting on make-up. ______ Jonathan Trichter, Artist, 18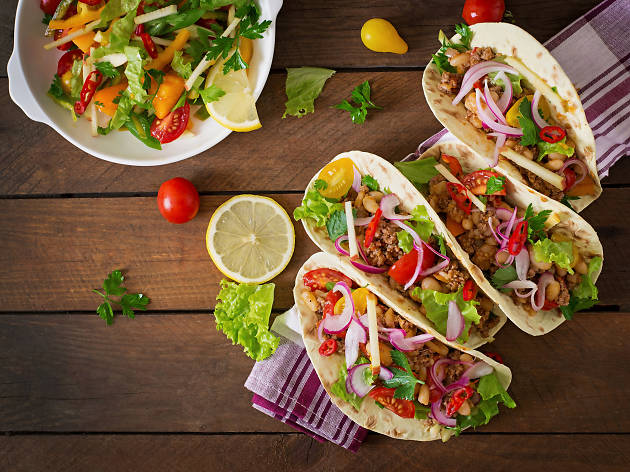 Latin flavor: Tel Aviv restaurants cooking up delicious Latin American dishes
When it comes to grab-and-go grub, locals have mastered the art of Tel Aviv and Jaffa street food – from falafel to hummus and everything in between. So, why not step up to the plate and spice things up with another country's street food? Well, that's exactly what the White City has done. From delicious Venezuelan Arepas in the heart of the Carmel Market to taco Tuesdays and bottomless margaritas at Biggy Z, the Tel Aviv Nightlife bracelet bar staple, these Central & South American Tel Aviv restaurants are so authentic, you'll forget you're in the Middle East.
Latest news
3 Tel Aviv nightlife events to hit up this weekend
From thrash metal to pure reggae, these three music events are worth losing your voice at:   Congo Natty Ft. Top Cat © GettyImages   We heard your prayers to the heavens above for an unforgettable body moving night of pure reggae and jungle music, and we've delivered Michael Alex Anthony West right at your pretty little feet. Better known as Rebel MC and his alter-alias Congo Natty, he'll make you go wild in the land of jungle music but just remember, you'll make it out more alive than ever before. Mar 23, 23:30-05:00. NIS 70-110. Barby, Tel Aviv   10 Years Ilian Tape       A rip-roaring techno takedown by the Munich based record label. For their aluminum anniversary marking ten years of being consistently fresh and progressively trendy, the Zenker Brothers arrive in Israel with Skee Mask, proving that having artists with a global pedigree guarantees a fiery future. Mar 24, 22:00-07:00. Breakfast Club, Tel Aviv   Rise Up Tel Aviv © Shutterstock   Long hair flailing to the vibration of the heavy metal bass, mosh pits heaving with a whirlpool of human bodies – just an average night dedicated to thrash metal in Israel, really. Find out what SHREDHEAD, Sinnery, Eternal Struggle and Shiver all have in common. We'll give you a hint…you'll be thrilled with awe and dread simultaneously. Horns up ya'shitters! Mar 24, 20:00-23:30. NIS 40-50. Levontin 7, Tel Aviv  
Beit Ha'ir says goodbye to Shoshke, and hello to Prettimess
With multicolored murals, tattoo parlors and hipster cafes, Tel Aviv's hip Florentin neighborhood is an ideal playground for both local and international artists. Amongst its many sub-communities is the Prettimess Collective, a community of ridiculously talented artists.   © Gab       The Prettimess Collective  is the brainchild of illustrator Boaz Sides aka UNTAY and the artisans behind DaSilva boards Ben Kaufman and Alon Meiri. Their mission behind opening a gallery is to gather and showcase local designers, painters and illustrators who share a passion for the alternative street art scene.    © UNTAY       Hence, rather than having a classic gallery owner-artist relationship, Prettimess is one big family-style community that does it all. The artists are able to collaborate in harmony, bringing together their individual styles and create wonderfully surreal paintings (and boards) for the Telavivian streets. In fact if you look hard enough, you'll start recognizing some of the murals around Tel Aviv, with recurring signatures such as UNTAY, DIOZ and Brothers of Light. "The closer you get to the building, the more the street paintings hint to the artists that we feature at the Prettiness Collective," says DaSilva Boards cofounder Ben Kaufman.   © Dioz       While the Prettimess Collective has been around for a while now, comfortable in their Floretin home base, they're newest project is hitting central Tel Aviv as they take over Beit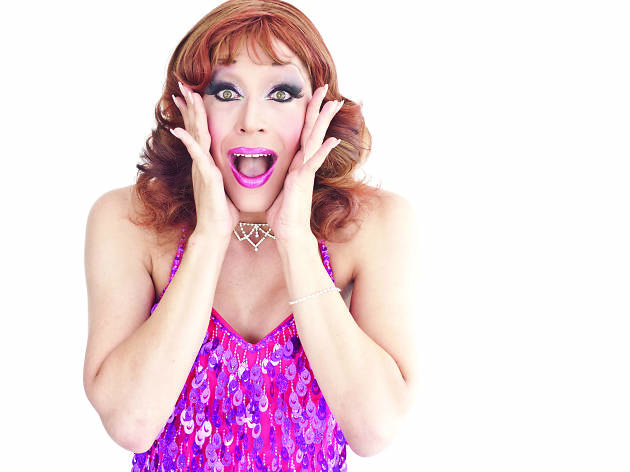 Your perfect weekend with: Talula Bonet
Tal Kallai is not simply a gorgeous, sassy and stylish drag queen, but also a talented young actor, performing in clubs, parties, and on stage at Habima, Israel's National Theatre, where her one (wo)man show runs regularly. Expect singing, dancing, emotional and funny monologues – and absolutely flawless make up, of course. It's no surprise that Talula is huge, even in Japan. Find out how she spends her weekend when not abroad.   Thursday Mr. & Mrs. Lee This small and homey, yet fancy restaurant serves upscale Asian cuisine. Chef Shaul Ben Aderet created an incredibly varied and meticulously prepared menu, which makes every visit to the restaurant a fabulous experience. The professional service, enchanting atmosphere and perfect food turn each meal into pure pleasure. (Park Tzameret, 10 Nisim Aloni St, Tel Aviv)   © PR       Habima Theatre The repertoire of Israel's National Theater  is a mosaic of plays. From classics like Coriolanus and Hamlet by Shakespeare, Chekhov's Three Sisters and Shai Agnon's A Simple Story to comedies like What To Do With Jenny and spectacular musicals like Les Miserables, the list is endless. Be sure to check which shows have English subtitles and go experience the best of Israeli theater. It's worth it. (Habima Theatre, 2 Tarsat Blvd, Tel Aviv)   Friday Peacock A bar with great food, where you can order a variety of dishes mostly from Georgian cuisine. The young and lively atmosphere captures the real Tel Avivian bohemian vibe making it the pe
Wind of change: Myki fashion boutique migrates to the other side of town with a new collection and a new state of mind
Now that the glitter of Fashion Week is behind us and the models are all getting their beauty sleep, it's time to come back to real life and discuss wearable fashion at its best. A good example would be veteran store Myki, the brainchild of fashion designer and boutique owner Maya Zukerman, which has been around for some time now producing style-meets-comfort fashion. It started out in 2004 as Mayu, but after a few years and a few branches scattered around town, Zukerman and her partners agreed to go their separate ways. Maya decided to keep the store located on Rabin Square and rebrand herself as Myki.   © Ksu Shachmester   Today, with a new collection and a wide clientele base following her every move,  it seems only natural that Zukerman would take the next step and separate herself completely from her old venture. The new store seems to be the exact change Zukerman was looking for. She dropped the all white designed boutique that was associated with the Mayu brand, moved to the heart of the city leaving the crowded area of Rabin Square behind, and as creative ambitious people tend to do, she is now making it better and well...bigger. Monochromatic colors, Japanese minimalism and respect for comfort are the core values of Myki. From dresses to pants, shirts, shoes and bags, Myki has it all in small quantities, but with a ton of style. Whether it's her own collection or Myki's well curated garments, the motto is the same: "clothes to be worn and not clothes for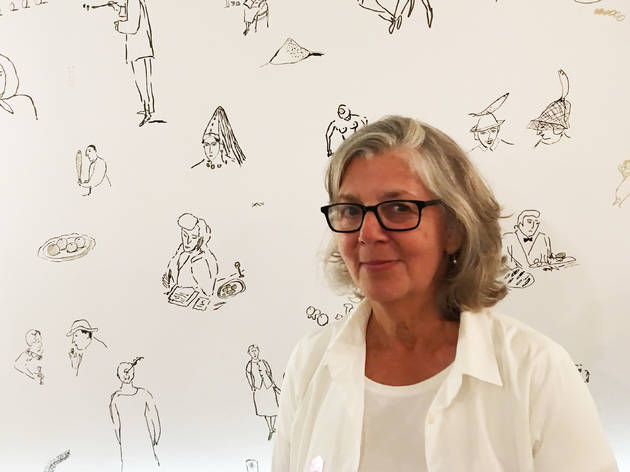 Get in character with Maira Kalman
Maira Kalman, Author & Artist, 67 A woman of many talents, Tel Aviv-born, New York-based multidisciplinary artist and writer Maira Kalman continues to delight audiences with a host of new work. We sat down with her on her most recent trip to Tel Aviv, a two-week adventure riddled with preparations for upcoming projects - including an exhibit on dogs at the Israel Museum in June and a collaboration with Israeli writer Etgar Keret for the artist-in-residency program at Mishkenot Sha'ananim. Packed between a trip to the Dead Sea, dinner at Florentine's Halutzim 3, catching Oum Kalthoum: A Musical at Jaffa's Arab-Hebrew Theatre and buying Japanese socks at Hibino, Kalman let us pick her fanciful brain.    © Maira Kalman         What do you realize being away from home? That I love going away and I love coming back home.   Best kept secret in NYC? Central Park.   Describe Tel Aviv to someone who has never been here… NYC on the Mediterranean.   Favorite Israeli street food: Going with sabich.    What was the last film you watched? Funny Face.   What was the last gift you gave someone? Robert Walser's The Walk.   The last gift you received? Moss from Montana.   First and last things you do every day? First thing. Have a cup of coffee with the obits. Last thing. Watch a murder mystery on T.V. Read a few pages of Proust.   The difference between men and women? If I said that women think more than men, would that be sexist? There is something to b
Eating and drinking in Israel
Sights and attractions in Israel