Your ultimate guide to Israel
Discover the best events, things to do, restaurants, music and nightlife in Israel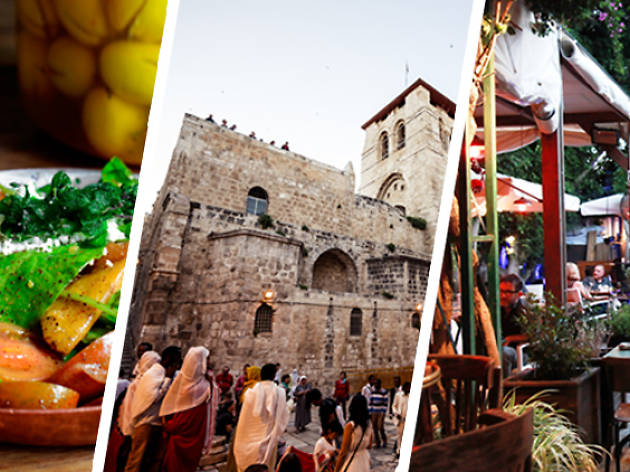 Eat Pray Love (Israel edition)
Elizabeth Gilbert traveled the globe to eat in Italy, pray in India, and love in Bali, but in the heart of the Middle East you can do all of those things in a country that is notoriously the size of New Jersey. On the streets and beaches, in alleyways and historic buildings, and cities across the country, Israelis and tourists alike are eating, praying, and loving – sometimes all at once. Sure, we can't all row into the sunset with Javier Bardem, but these tasty bites, holy sites, and romantic nights will have you feeling (almost) as balanced and transformed as Julia Roberts in no time.
A guide to alternative Tel Aviv nightlife
Whether you're looking for a less rowdy night out or you're just not feeling the Thursday night bracelet bar / Friday morning hangover combination, there are plenty of things to do in Tel Aviv once that Mediterranean sun sets. From less costly late night activities like a picnic in HaYarkon Park or sharing a bottle of cheap wine and a box of pizza with friends at the beach, to fun adventures like conquering our list of must-try Israeli escape rooms, the White City has got an alternative activity for all types. Don't feel ashamed for passing up free club entry on Rothschild Boulevard…embrace the other side of the nonstop city for once. It may just surprise you in the most pleasant of ways.
The top five dog-friendly places in Tel Aviv
It's no secret that Tel Aviv is one of (it not the) dog-friendliest place on Earth. While you might be caught off-guard at first, you soon get used to finding fido hiding beneath the table next to you at Miznon on King George Street or HaMinzar behind the Carmel Market. Heck, there are even dog-friendly bars where the number of dogs inside almost rivals the number of humans. You don't have to own man's best friends to enjoy their company either; there are a huge selection of outdoor parks–from Gan Meir to Park HaYarkon–that invite dog enthusiasts to marvel, play, and aspire to own one of their own all at the same time (and you even can on Gan Meir's doggy adoption days). And so, while the list may be endless, we've highlighted five of the dog-friendliest places in Tel Aviv.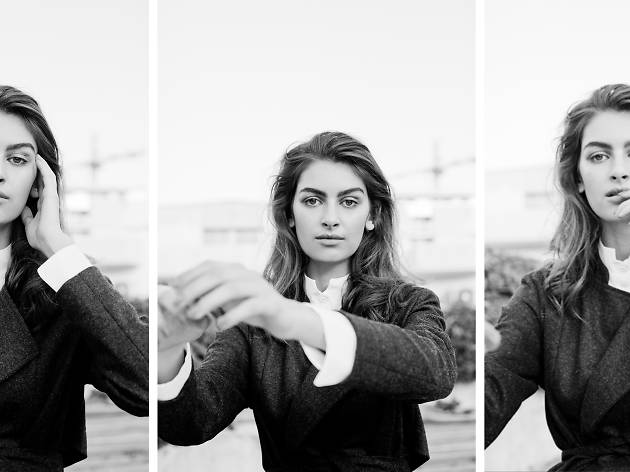 Fierce and fabulous Israeli fashion designers
Though internationally known for its wedding dress designers, Israel's fashion scene stretches far beyond chiffon and tulle. From Maya Negri to project runway winner Alon Livne, Israeli fashion designers are making their mark in the industry as they dream up new collections and seasonal styles that don't require a reservation. With elegant evening wear, casual flare and accessories to match, step outside the malls and into the boutiques of these top Israeli fashion designers to get a taste of their artistic genius.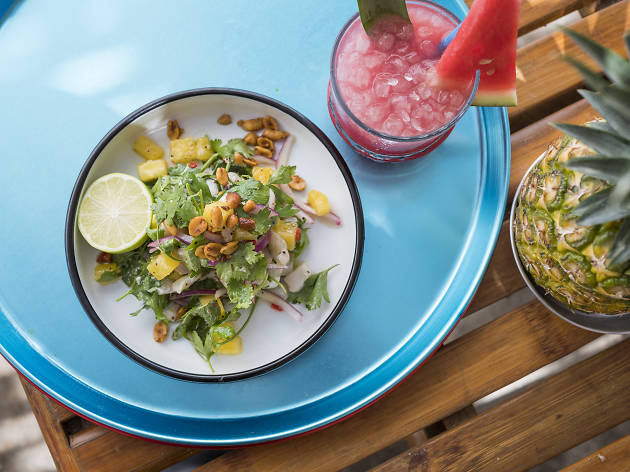 8 new & promising Tel Aviv restaurant openings
Industry veterans and newcomers alike are bringing new flavors, concepts, and dining experiences to the White City - filling Tel Aviv with even more color and excitement. Imagine endless possibilities, from a vegan's dream dining experience to a Japanese Eden. Now turn those dreams into realities with these latest eateries to open up shop.
Latest news on the blog
Japanese street style is taking over Dizengoff Center with the 3rd annual Harajuku Fair
In preparation for International Harajuku Day, which marks the many colors of Japanese street fashion, Tel Aviv will celebrate – for the third time in a row – with a vibrant fair inside the bustling Dizengoff Center.   As part of the Japanese celebration, to take place over a two-day period, a fashion show will be held models from Takahashi Hikaru of the Japanese Liz Lisa brand, here specially from Japan. In addition, there will be a launch by Japanese brand Liz Lisa alongside a Q&A with brand representatives.   Fans of the genre will be able to meet Rima Doi, owner and designer of the ACDC RAG brand – one of the oldest and most important Harajuku brands. He will talk about his designs and the history of Harajuku fashion.   © Tali Bacon           The Israeli Harajuku community will be able to enjoy a true Japanese experience, including a variety of fashion and accessories stalls by Israeli designers who are inspired by Japanese fashion and culture.   The event is in collaboration with Japanese style store, Toxic Moon.   Fair: July 26, 14:00-20:00, July 27, 12:00-20:00   Location: Agvanya bridge, Building A, 2nd floor   Price range: NIS 15-700  
The largest Israeli festival in Europe is set to take place in London
"Would you like a cup of TLV?"   The "LDN in TLV" festival – the largest ever Israeli festival of its kind – will take place in London on September 7-11 and will introduce Israeli culture to Londoners. London's iconic stages – the Roundhouse in Camden, Cadogan Hall, and the Coronet Concert Hall – will see the likes of Israel's leading artists, such as Infected Mushroom, Esther Rada, Marina Maximilian, A-WA, and more.   The festival will feature a culinary fusion, multi-cultural music, breakthrough art, stunning beaches, and a taste of Tel Aviv's nightlife. Local Londoners will be able to walk around an Israeli street food market brought to them by Chef Shaul Ben Aderet, dance at a party presented by the gay community with Dana International and famous Israeli and British DJs, participate in drumming workshops with the Mayumana Dance Company, watch a fashion show, and visit contemporary art exhibitions led by the Israeli international artist Ori Gersht.   This is the first time the "LDN in TLV" festival will be held, bringing to the forefront the most successful Israeli artists in the world, and at the same time recognizing the rich layers of Israeli culture, which reflect their reality and everyday life. As part of the festival, Tel Aviv and London will celebrate the common cultural spirit and strengthen the cultural, social, and historical interfaces between the two countries.
Time Out answers the ever-pertinent question: Tel Aviv or Jerusalem?
From spirited disagreements between buyers and sellers at the shuk, to endless summer disputes about air conditioning, it can sometimes seem like the Holy Land is a mecca of conflict. However, even if you settle on the best deal for apricots, or find the perfect AC setting for you, your colleagues, and your significant other, it is likely that one argument will still ring true: Tel Aviv or Jerusalem? The two vastly different cultural capitals of Israel hold special places in the minds–and hearts–of ardent Tel Avivians and Jerusalemites across the country, and world. Having lived in both cities, I won't suggest that either is clearly superior, but there are some distinct differences…   Shabbat Jerusalem: Rest, relaxation, and a home cooked meal (or two, or three). Tel Aviv: The one time a week you can spend all day–guilt free–at the beach. You bring the Goldstar, I'll grab a watermelon?   Outdoors Jerusalem: Which park should we go to? Tel Aviv: Which beach should we go to?   Light rail Jerusalem: Sleek! Smooth! Efficient! Transportation so good some might call it a light (rail) unto the nations. Tel Aviv: The biggest joke since the New Central Bus Station. Herzl might be on the advertisements, but no matter how much we will it, this still seems like a dream.   Walking distance Jerusalem: 10 minutes or less. Why would you walk uphill, and possibly slip on the Jerusalem-stone sidewalk, when the light rail is nearby? Tel Aviv: 30 minutes or less. Anythi
Levi's adds Tel Aviv to their 'Destination Tee' collection
Levi's put Israel on the proverbial map – rather, shirt – with the recent addition of Tel Aviv to their Destination Tee collection.   The collection features cities around the world that are celebrated for their role as a fashion capital, and worth a visit, including London, Berlin, New York, and now Tel Aviv.           The black and white shirts feature the words "Tel Aviv" emblazoned in all caps above the Levi's logo.   Within days, Israeli fashion bloggers, writers, and athletes shared posts in their shirts with the hashtag #levistelaviv, garnering international attention on social media.     Take a hint from one of the most iconic US denim brands and get your Tel Aviv Destination Tee today – or if you're in Tel Aviv, check out all the fashion and culture that the White City promises.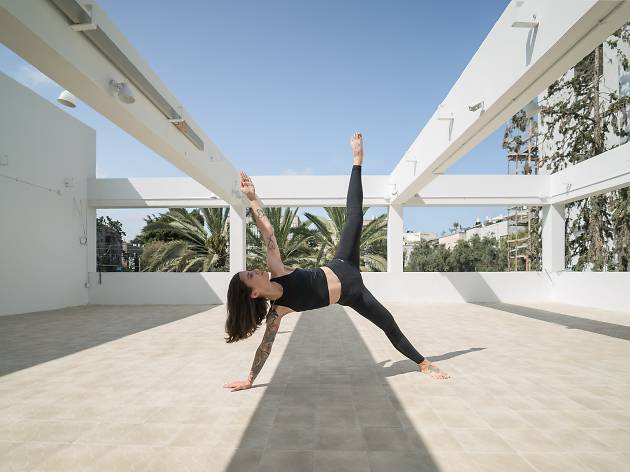 Israel gives the Soho House concept a spin with Beit Hanna
Beit Hanna opens its doors in Tel Aviv! The newly opened Beit Hanna is being billed as a members-only community center, open to all. Meaning unlike other members-only clubs there is no screening process or referrals. Instead, the focus is on community, networking, eating (of course!), fitness, and overall healthy living. Aside from a gym, there's a full schedule of classes offered (think Pilates, yoga, TRX…) starting as early as 7 a.m. and running till about 8:30 p.m. all days except for Saturday (Friday, in observance of Shabbat, the last class starts at 11:30 a.m.). As for instructors, you might recognize some faces given that the fitness portion of Bait Hanna was spearheaded by one of the owners of hotspot gym Kolnoapeer. While the gym and the classes are only open to members, there's also a community center and expansive outdoor patio space where lectures, film screenings, mediation, various programs (think post-natal workshops) will be held. These events, free for members, will be open to the neighborhood in an effort to turn Beit Hanna into a community hub (prices will vary by event). © Doron Sery   Food is another central element to the vibrant space. Their cafeteria-style eatery, EATS, serves breakfast, lunch, and dinner. Weekend brunch will begin next month. The focus is on clean, fresh foods and snacks. While not everything is totally in-step with keeping your calorie count low – they have a long list of sweets including cakes, pastries, banana bread, brow
Eating and drinking in Israel