Your ultimate guide to Israel
Discover the best events, things to do, restaurants, music and nightlife in Israel
The Israeli films that have made it to the Oscars
It's that time again for Hollywood's film industry to shine their brightest spotlights on the previous year's most thought-provoking and enlightening films. While the red carpet is glittering and dresses are dashing, how does Israel tie into the Academy? Well, for a whopping 50 years, this teensy country has submitted films and, even with its small-scale industry, has successfully been nominated 14 times (placing it in the top 10 most nominated countries of all time). So here's a rundown of Israel's nominations since 1964. And while getting an Oscar nimintion is truly wonderful, some Israeli films are worth a ticket even without it. Get a glimpse at more must-see Israeli films.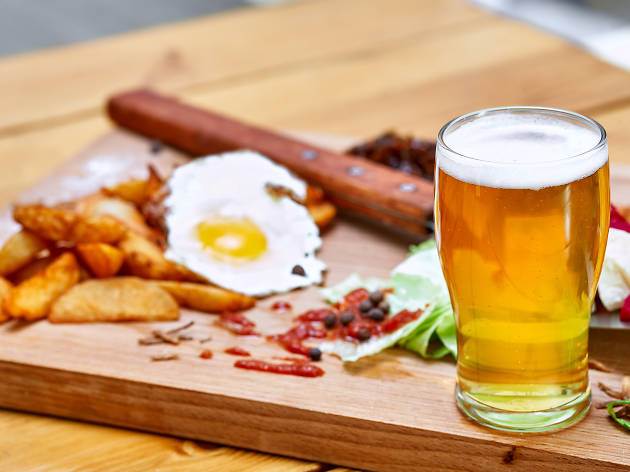 The best restaurants in Tel Aviv for boozy brunch
Tel Aviv knows how to party...hard. And we all know that the harder the party, the harder the hangover. While shakshuka is a delicious Israeli breakfast staple, it can be a touch acidic when trying to cure that morning-after mix of arak and falafel heartburn. Why not cure that hangover headache with a wholesome breakfast and some good old fashioned hair of the dog. Whether you choose to class things up with an elegant mimosa brunch at one of the restaurants at the top boutique hotels in Tel Aviv or pound back bottomless mimosas and cocktail pitchers at more local dives, Time Out Israel's recommendations for the best restaurants in Tel Aviv for boozy brunch won't let you down.
Now is your chance to stay at the 1st lifeguard tower hotel on Earth!
The Tel Aviv beaches are so beautiful – with their sparkling Mediterranean waters, endless sand strips that trail on for miles and sweaty men playing volleyball – that every post-sunset night is a struggle to leave. Well now, thanks to the Brown TLV hotel, you don't have to. The Brown is transforming one of Tel Aviv's lifeguard towers into a luxury hotel for two, equipped with a personal butler, breakfast, pampering shower, unbeatable front row sunset view and room service. Yes you heard us right, room service.         A luxury resort and a personal butler? You're probably shaking your head in disbelief right about now, wondering, "how much does this whole scheme cost?"         Guess what? Zero, zilch, nada, שום דבר. All you have to do to win this 4 day/3 night vacation of a lifetime (round trip flight included) is post a photo of yourself in a European city sporting your finest swim suit attire and holding a sign with the hashtag #TAKEME2TELAVIV. Then, sign up HERE, upload your photo to Facebook or Instagram and tag #takeme2telaviv. Share it each day for more chances to WIN! You could be one of the 7 lucky winners. So, break out those bikinis, whip out those one-pieces, throw on those floaties, heck, even fashion some flippers and swim caps for creative merit. It'll be worth it...because we all deserve the royal treatment at some point in our lives.          
The 10 best Haifa nightlife spots
Stuck somewhere between European ideals, Middle Eastern warmth and character and its undying fascination of American culture, Israel is one of the best places in the world for going out and having a good time. The wild Tel Aviv nightlife scene has earned itself the reputation of city that never sleeps, running 24 hours a day, but Haifa has a surprisingly diverse and rich nightlife scene of its own that continues on into the late night hours in the busy city centers.  Here is our pick for this Mediterranean port city's most sought after bars, pubs, and live music joints – from the trendy to the classy to the purely classic "Haifa".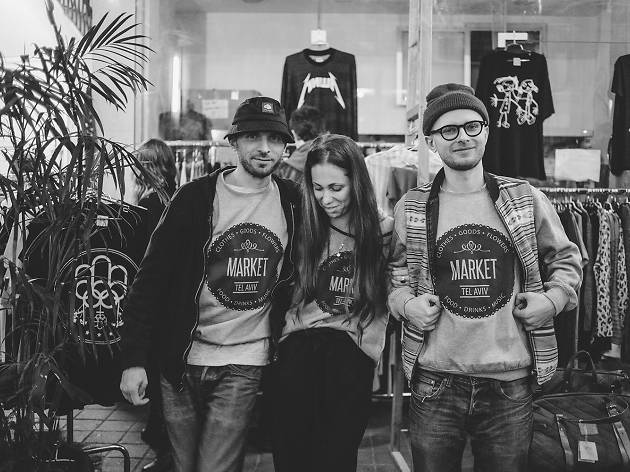 Not your typical Israeli market
Ever bought handcrafted calendars from a seasonal pop-up Israeli market inside a Florentine club? Ever stocked up on warm weekend stews during those chilly winter months in the basement of a mall in Tel Aviv? Ever witnessed someone shape an intricate sterling silver wire bracelet in seconds in the middle of the street? If not, than these unique markets should be at the top of your shopping list. Take a break from Carmel Market's screaming vendors and cheesy gifts to experience the true Israel at these A-typical markets. From art up north to homemade food to items that cannot be boxed into a category, here's our list of the most unique Israeli markets.
On the blog
Fashion meets tech with Tamara Anna Efrat
Israel is at the forefront of technology and that trickles into every field – even fashion. Case and point, textile designer Tamara Anna Efrat. With a background that includes working as a stylist, a set and costume designer and behind the scenes for major brands like Yigal Azrouel and Victor & Rolf, Efrat has also presented at Tel Aviv Fashion Week - all of which has helped hone her cutting, sewing, knitting and embroidery skills, as well as her computer software and technical skills. Today, she works in several mediums to produce her housewares, fashion designs and accessories. We spoke with the designer to find out more about what's on the docket to come.    © PR       How did you get into textile design? I have been fascinated by craft since early childhood, but my passion for fabrics came from my grandma. She was born in Poland in a small town of tailors and she taught me all about cutting, sewing and embroidery. She survived the Holocaust thanks to her sewing skills.     How would you describe your aesthetic? I am strongly influenced by the Japanese aesthetic and craftsmanship. I just came back from a month-long visit there, updating myself with recent Japanese work. I hope that my own work reflects the precision, gentleness and thoughtful detailing characteristic of Japanese craft and art.   What kind of products do  you make? I see myself as an interdisciplinary designer. I make products and objects that refer to traditional crafts and introduce contemporary techno
If the Shoe Fits…VAS
VAS proves that when it comes to kicks - it's all in the details   In this age of mass production and drones, it's rare to find a designer laser focused on the dying art of the handmade, but that's just what VAS founder Rotem Gur is doing with her entirely handcrafted couture range of shoes. Aesthetically, VAS shoes are unique in that they combine edgy designs with traditional craftsmanship. Block heels are a design signature and tie into Gur's love for cubist style. Gur herself overseas everything from leather selection to production, from soles to boxing and wrapping, and from the inner lining to the Italian-made buckles. Fittingly, her shoes are growing in popularity in countries that have a reputation for having an eye for detail – aside from Israel, VAS is sold in Japan and Germany.   We spoke with Gur, who launched the label in 2012 and has since shown her creations at Tel Aviv Fashion Week and New York Fashion Week, to find out more about this uniquely old school-inspired modern label.   © PR       Can you tell us a little bit about your background and how your passion for handcrafted shoes developed?   I studied at the Bezalel Academy of Art and Design in Jerusalem and specialized in Jewelry & Fashion. I also studied at the Ecole Nationale des Arts Decortaive in Paris where I trained in Textile Design. After school, I spent a few years working in shoe design in Israel and learned the secrets of shoe craftsmanship, not only transferring sketches to design, but also
Wait, is that Israel? Spoiler alert: no.
Set in Israel, shot abroad.    These three films may appear to have been filmed in Israel, but theperception is far from the reality. From Tunisian landscapes to Maltese fortresses, we've got the truth on where these Holy Land films were actually shot.   World War Z (2013)         The most recent film to take place in Israel is World War Z, starring Hollywood heart-throb Brad Pitt as a former UN investigator traveling the world to prevent the inevitable zombie pandemic. Although the film's climatic scenes take place in Jerusalem, it was not actually filmed there. It does, however, show hundreds of thousands of zombies wreaking havoc through the seemingly-realistic streets of Jerusalem's Old City, which, in reality, were actually shot on Fort St. Elmo in Valletta, Malta.   The Passion of the Christ (2004) Although the actual story of The Passion of the Christ took place in Israel, the well-known film was not shot in the motherland, but instead, in Italy. The 2004 hit, starring Mel Gibson, depicts the final twelve hours of Jesus' life, on the day of his crucifixion in Jerusalem. However, it was not even shown in theaters in Israel - because of its controversy, Israeli distributers did not put in any requests to screen it.   Monty Python's Life of Brian (1979)   This cult classic tells the story of a young Jewish boy named Brian who is born on the same day as his neighbor, Jesus Christ. Consequently, he is always mistaken for the Messiah. The satire bec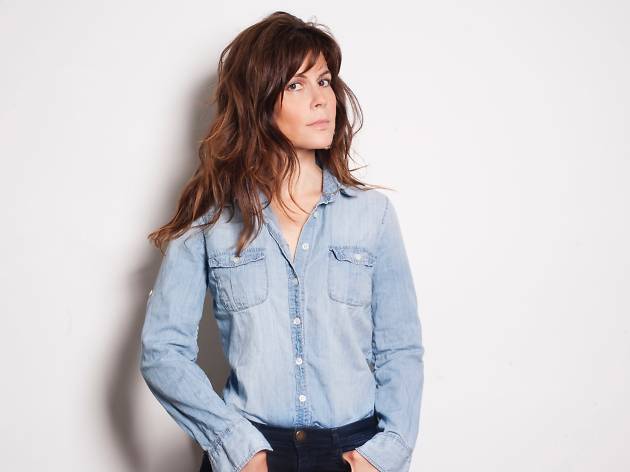 Get in character with Sigal Avin
Sigal Avin, screenwriter & director Featured on Variety's list of '10 TV Scribes to Watch', Avin is best known for the comedy  show "Irreversible" (Bilti-Hafich), the web series "It's Harrasment" (Ze-Matrid) and the theater show "Freaks".   How is working in Israel vs. Hollywood? The main difference is money. And when too much money is involved there are too many voices, and then it's more of a struggle staying true to yourself. The money for one American pilot is usually enough for about 2 or 3 seasons of an Israeli TV series!   What are important issues you think should be discussed in film and TV?  The occupation as well as masturbation. If you have something honest to say and it's brought from a different  angle than what we've seen before, it should be discussed.    What are you working on now?  I'm developing a TV show with Pretty Matches Productions in NY and working on a new TV show in Israel as well.  And I am also working on a feature film.  If you weren't a writer and a director, you would be... A dancer.   © Gabriel Baharlia         The best film you've seen lately?  In between (Lo Po, Lo Sham) - A very strong, important film by Maslyn Hamud.   The best TV show you saw lately? I've just completed season 5 and 6 of "Game of Thrones". They were remarkable and I'm ready for season 7.   The best album you've listened to lately? I've been listening to the "La La Land" soundtrack on repeat. My girls love it as well. With a croissant and co
Twotone, onesize
TwoTone's team of two, Zohar, a fashion designer, and Shimon, an industrial designer, come together to produce a unique, and forward-thinking brand.   In a nutshell? It's one size fits all - with style. The seriously cool clothes transform seamlessly from daytime street-style, worn with a beanie and an attitude, to more formal evening wear.  Their speciality is infinite plays on the shirt-dress — sheer and sexy, denim, classic crisp white — layered under fancy coats and the brand works only with the highest quality cotton, imported from Japan, in a muted color palette. What really sets Twotone apart is their progressive approach to fashion. "We believe that everybody can look their best, regardless of size, color or shape of body. We want our clothes to be accessible for every body. So we decided not to categorize anyone by their measurements, and to completely ignore the idea of size," says Zohar.    © PR       Clothes at Twotone are sold as "oneitem," with only one size available, catering to most women (the brand has tested their items on women of various sizes between 36-48). So there you have it - your next go-to brand - found.   TwoTone Studio, 24 Y. L. Peretz St, Tel Aviv (twotone.today, Facebook: @twotoneis)   Shop at 6 Levontine St, Tel Aviv   © PR  
Eating and drinking in Israel
Sights and attractions in Israel