Your ultimate guide to Israel
Discover the best events, things to do, restaurants, music and nightlife in Israel
A guide to alternative Tel Aviv nightlife
Whether you're looking for a less rowdy night out or you're just not feeling the Thursday night bracelet bar / Friday morning hangover combination, there are plenty of things to do in Tel Aviv once that Mediterranean sun sets. From less costly late night activities like a picnic in HaYarkon Park or sharing a bottle of cheap wine and a box of pizza with friends at the beach, to fun adventures like conquering our list of must-try Israeli escape rooms, the White City has got an alternative activity for all types. Don't feel ashamed for passing up free club entry on Rothschild Boulevard…embrace the other side of the nonstop city for once. It may just surprise you in the most pleasant of ways.
The top five dog-friendly places in Tel Aviv
It's no secret that Tel Aviv is one of (it not the) dog-friendliest place on Earth. While you might be caught off-guard at first, you soon get used to finding fido hiding beneath the table next to you at Miznon on King George Street or HaMinzar behind the Carmel Market. Heck, there are even dog-friendly bars where the number of dogs inside almost rivals the number of humans. You don't have to own man's best friends to enjoy their company either; there are a huge selection of outdoor parks–from Gan Meir to Park HaYarkon–that invite dog enthusiasts to marvel, play, and aspire to own one of their own all at the same time (and you even can on Gan Meir's doggy adoption days). And so, while the list may be endless, we've highlighted five of the dog-friendliest places in Tel Aviv.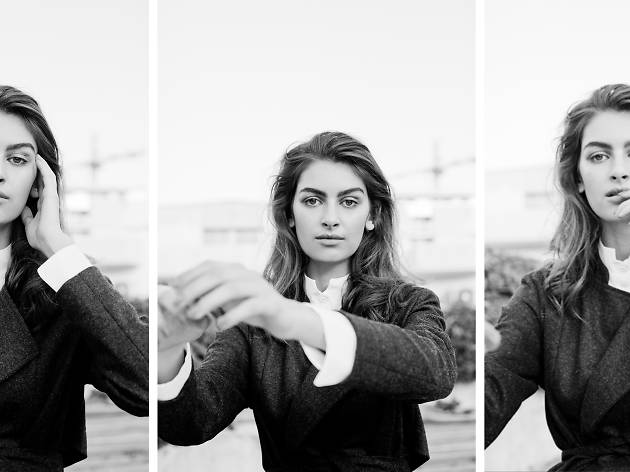 Fierce and fabulous Israeli fashion designers
Though internationally known for its wedding dress designers, Israel's fashion scene stretches far beyond chiffon and tulle. From Maya Negri to project runway winner Alon Livne, Israeli fashion designers are making their mark in the industry as they dream up new collections and seasonal styles that don't require a reservation. With elegant evening wear, casual flare and accessories to match, step outside the malls and into the boutiques of these top Israeli fashion designers to get a taste of their artistic genius.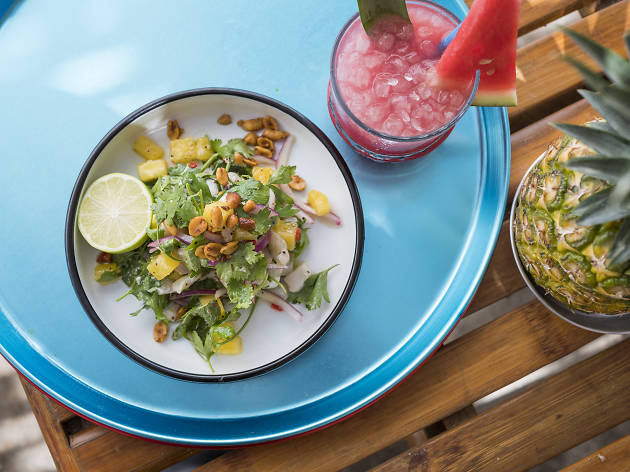 8 new & promising Tel Aviv restaurant openings
Industry veterans and newcomers alike are bringing new flavors, concepts, and dining experiences to the White City - filling Tel Aviv with even more color and excitement. Imagine endless possibilities, from a vegan's dream dining experience to a Japanese Eden. Now turn those dreams into realities with these latest eateries to open up shop.
13 otherwise odd things that are totally ordinary in the Israeli workplace
1. Shorts – they're basically business casual.   2. Jeans – a year-round phenomenon, not just a casual Friday occasion.   3. Succinct correspondence – starting a formal e-mail with "hi" and signing off with your initial (sometimes two if you're really fancy).   4. /in·side voices/ : yelling mild requests across the office at a pitch only audible to dogs and select pigeons.   5. Air conditioners – that always seem to be broken in June, but perfectly functioning in January.   6. Informality – don't be surprised if your boss asks you about your date last night or knows every detail of your coworker's complicated family dynamic.   7. Babies – there always seem to be at least two babies being passed around the room like a slow motion rugby replay, also…   8. Stray children – I'm starting to wonder if they actually belong to anyone?   9. Lateness – an empty office at 9 a.m. is commonplace.The Israeli workplace applauds teenage behavior and encourages sleeping in as socially acceptable, even borderline cool.    10. Holidays – lots and lots of holidays, days off, and half days. By some act of God, no Jewish holiday tends to fall on the weekend anymore, score!   11. Gossip – did you hear what happened to Tal's sister's cousin's brother's aunt last n
Latest news on the blog
Time Out answers the ever-pertinent question: Tel Aviv or Jerusalem?
From spirited disagreements between buyers and sellers at the shuk, to endless summer disputes about air conditioning, it can sometimes seem like the Holy Land is a mecca of conflict. However, even if you settle on the best deal for apricots, or find the perfect AC setting for you, your colleagues, and your significant other, it is likely that one argument will still ring true: Tel Aviv or Jerusalem? The two vastly different cultural capitals of Israel hold special places in the minds–and hearts–of ardent Tel Avivians and Jerusalemites across the country, and world. Having lived in both cities, I won't suggest that either is clearly superior, but there are some distinct differences…   Shabbat Jerusalem: Rest, relaxation, and a home cooked meal (or two, or three). Tel Aviv: The one time a week you can spend all day–guilt free–at the beach. You bring the Goldstar, I'll grab a watermelon?   Outdoors Jerusalem: Which park should we go to? Tel Aviv: Which beach should we go to?   Light rail Jerusalem: Sleek! Smooth! Efficient! Transportation so good some might call it a light (rail) unto the nations. Tel Aviv: The biggest joke since the New Central Bus Station. Herzl might be on the advertisements, but no matter how much we will it, this still seems like a dream.   Walking distance Jerusalem: 10 minutes or less. Why would you walk uphill, and possibly slip on the Jerusalem-stone sidewalk, when the light rail is nearby? Tel Aviv: 30 minutes or less. Anythi
Levi's adds Tel Aviv to their 'Destination Tee' collection
Levi's put Israel on the proverbial map – rather, shirt – with the recent addition of Tel Aviv to their Destination Tee collection.   The collection features cities around the world that are celebrated for their role as a fashion capital, and worth a visit, including London, Berlin, New York, and now Tel Aviv.           The black and white shirts feature the words "Tel Aviv" emblazoned in all caps above the Levi's logo.   Within days, Israeli fashion bloggers, writers, and athletes shared posts in their shirts with the hashtag #levistelaviv, garnering international attention on social media.     Take a hint from one of the most iconic US denim brands and get your Tel Aviv Destination Tee today – or if you're in Tel Aviv, check out all the fashion and culture that the White City promises.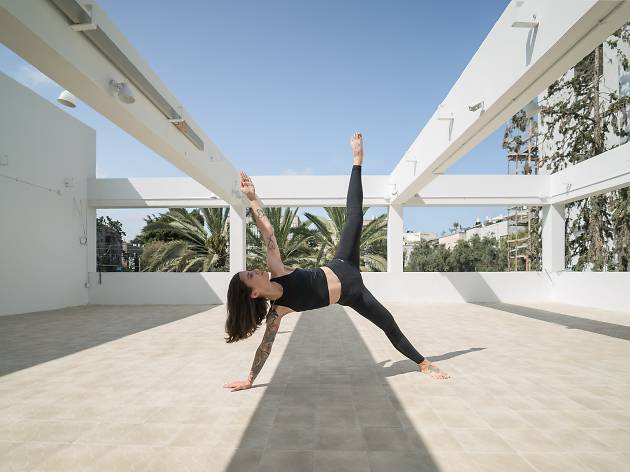 Israel gives the Soho House concept a spin with Beit Hanna
Beit Hanna opens its doors in Tel Aviv! The newly opened Beit Hanna is being billed as a members-only community center, open to all. Meaning unlike other members-only clubs there is no screening process or referrals. Instead, the focus is on community, networking, eating (of course!), fitness, and overall healthy living. Aside from a gym, there's a full schedule of classes offered (think Pilates, yoga, TRX…) starting as early as 7 a.m. and running till about 8:30 p.m. all days except for Saturday (Friday, in observance of Shabbat, the last class starts at 11:30 a.m.). As for instructors, you might recognize some faces given that the fitness portion of Bait Hanna was spearheaded by one of the owners of hotspot gym Kolnoapeer. While the gym and the classes are only open to members, there's also a community center and expansive outdoor patio space where lectures, film screenings, mediation, various programs (think post-natal workshops) will be held. These events, free for members, will be open to the neighborhood in an effort to turn Beit Hanna into a community hub (prices will vary by event). © Doron Sery   Food is another central element to the vibrant space. Their cafeteria-style eatery, EATS, serves breakfast, lunch, and dinner. Weekend brunch will begin next month. The focus is on clean, fresh foods and snacks. While not everything is totally in-step with keeping your calorie count low – they have a long list of sweets including cakes, pastries, banana bread, brow
Free for all - the top things to do in Israel without spending a shekel
There is no denying the scorching humid heat that comes to Israel each summer, but staying cool doesn't have to cost a thing. Some of the best activities and events to take part in are free. Whether you want to splash in Israel's cool northern streams, bask in a cold air-conditioned museum or just enjoy the Mediterranean sun, we've got all the details for you here. Folk dancing It might be hot out, but that shouldn't stop you from dancing the night away at Jerusalem's first station. The weekly event invites anyone with a passion for folk dancing, no matter your age or experience level. Be prepared to learn from some of the best instructors in Jerusalem. First Station, 4 David Remez St, Jerusalem. Every Sunday 20:00- 23:00 Nachalat Binyamin arts and crafts fair Just a few steps away from the hustle and bustle of the Carmel Market, a different sort of market opens every Tuesday and Friday afternoon on Nachalat Binyamin. With a cold drink in hand, head down the quiet, sunlit street past dozens of stands selling handmade, artisanal jewelry, crafts, and domestic goods. The products themselves tend to be a bit expensive, but a carefree afternoon of strolling through the wide array of beautiful items—from decorative cactuses to high-end Judaica and even miniature ceramic food—is a priceless experience. Nachalat Binyamin. Every Tuesday and Friday until dusk Opera in the park Music aficionados don't have to spend a shekel to witness some of the most lauded opera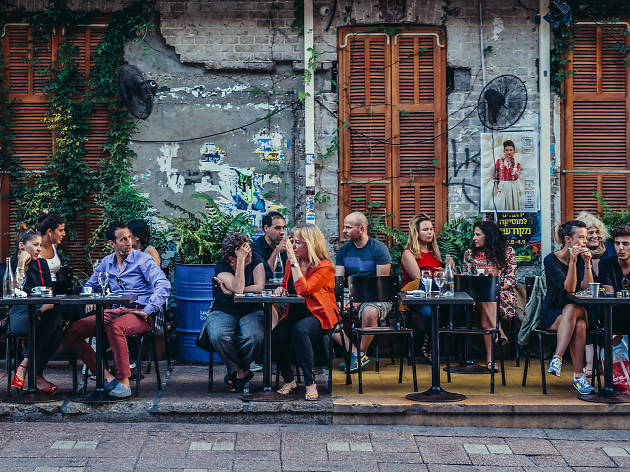 7 Israeli struggles that are actually blessings in disguise
The Holy Land can be a tough place to live, especially if you did not grow up here. While Israelis love to complain, sometimes, the everyday struggles turn out to actually be blessings in disguise.   The overcrowded buses encourage you to meet new people. Don't let the lack of CO2 cramp your style. Take the opportunity to start a conversation with the cute Florentin boy whose face is literally centimeters from yours, heck, you can even go in for the kiss if you're feeling confident.    Chaos becomes the norm. No matter how organized you claim to be, the 'balagan' of Israeli society is inescapable. At first, the lack of lines at coffee shops and hoards of screaming mothers at the Shuk on Fridays will drive you crazy. However, it is only a matter of time before you learn the most valuable lesson to surviving Israeli clusterf***s: "If you can't beat 'em, join 'em."   Your obnoxiously successful friends are actually inspirational. They don't call it the Start-Up Nation for nothing. With an endless amount of career opportunities and a constant stream of new ones surfacing every day, don't hate on those overachieving go-getter friends...they are the ones doing it right. Follow suit. If it doesn't exist, create it. If it does, advocate for yourself until you get it.   The limited public transportation, closed stores, and decreased wifi on Shabbat forces you to spend time with yourself. Even if you don't shut your phone off completely for Shabbat, there is a decreased need to
Eating and drinking in Israel