Music & Nightlife
Discover the best bars, clubs and music venues in Israel. Whether you're looking for a cocktail, a beer or a live music show, this is your Israel nightlife guide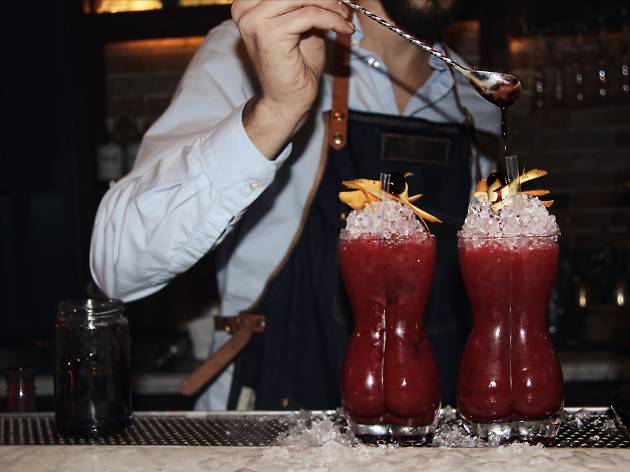 Five Tel Aviv bars with the happiest of happy hours
There is nothing more rewarding than sitting down at a cocktail bar on Dizengoff or grabbing a beer near the Carmel Market after a long day at the office. After all, you've earned it. While the Tel Aviv nightlife scene can do major damage to your wallet, not to mention the cost of post-clubbing drunchies that creep up late at night, food and drank doesn't have to drain your entire day's earnings. That's where these five White City happy hour deals come in – from discounted cocktails to half-off food, these Tel Aviv bars have just the thing to tie you over before a big night out, or give you a reason to head home for a nap or hunker down early.
The 10 best Haifa nightlife spots
Stuck somewhere between European ideals, Middle Eastern warmth and character and its undying fascination of American culture, Israel is one of the best places in the world for going out and having a good time. The wild Tel Aviv nightlife scene has earned itself the reputation of city that never sleeps, running 24 hours a day, but Haifa has a surprisingly diverse and rich nightlife scene of its own that continues on into the late night hours in the busy city centers.  Here is our pick for this Mediterranean port city's most sought after bars, pubs, and live music joints – from the trendy to the classy to the purely classic "Haifa".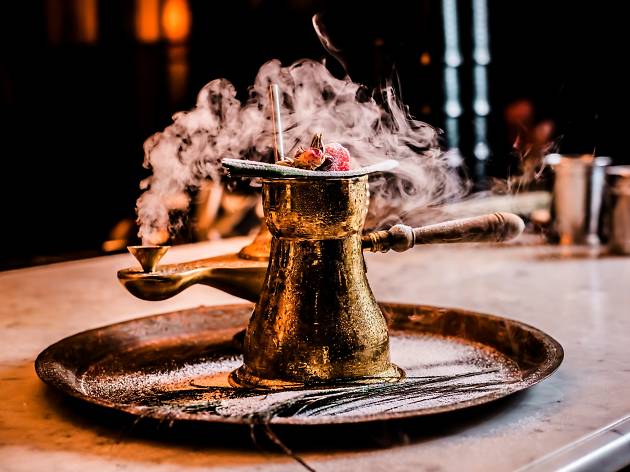 The five best bars inside Tel Aviv hotels
When skimming over our list of top cocktail bars and speakeasies, you may be surprised as to how many are situated within boutique hotels in Tel Aviv. From the classy Library bar inside the Norman hotel to the Imperial cocktail bar, where Time Out Tel Aviv's Eating and Drinking Awards winner for best cocktail is stirring up wild concoctions with a seasonal menu, to the newest addition to the Tel Aviv rooftop bar scene atop the Poli House, these five drinking establishments are a must. We advise you make reservations ahead as these places are quite intimate. Plus, be wary that on busier nights, these quaint Tel Aviv hotel bars may turn down drinkers under the age of 25. So, whether you're staying the night or starting the night, looking for mixology or a fine glass of wine, on a date or with friends, these hotel bars guarantee satisfaction.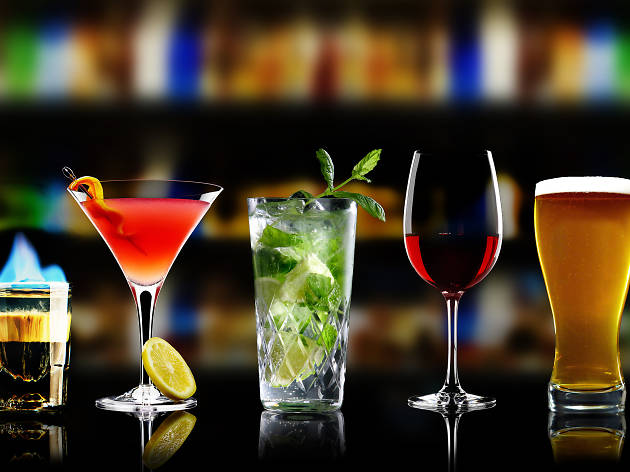 A drinker's guide to Dizengoff
Lightweights beware. This central Tel Aviv strip may look pretty during the daytime hours, with plenty of shopping spree temptations like antique markets, malls and designer jewelry and clothing boutiques, but come sundown, Dizengoff Street transforms into a bustling bar scene. From happy hour deals that will sooth your post-work woes, to Tel Aviv's most award-winning cocktail bartenders, to underground grungy music venues serving up Goldstar beer and...well...Goldstar beer, Dizengoff is a key contributor to Tel Aviv's rep as 'the city that never sleeps'. With so many bars enticing you with outdoor seatings, crowded tables and crafty cocktails lining every block of the Tel Aviv nightlife scene, how do you choose which? Choose them all with our drinker's guide to Dizengoff. Bar hop 'til you drop.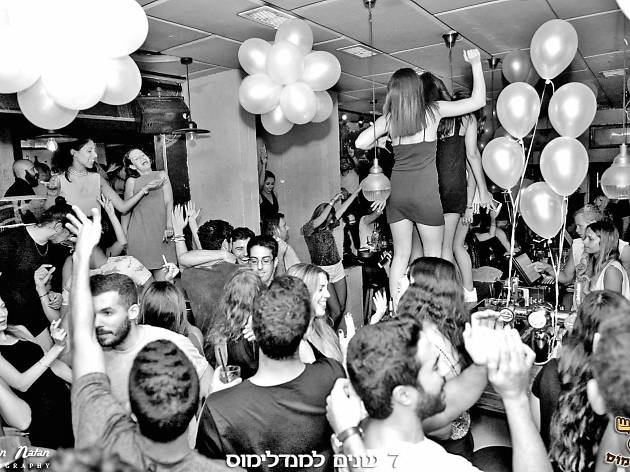 'Jump on it': where to go on a White City night out to dance on the bar
You're drunk. And not the usual drunk that pairs a bottle of cheap wine and the intentions of going out, with a bottle of Gatorade and the intentions of passing out. No, not tonight. Tonight's the night. The night you finally take that liquid confidence to the clubs and conquer your greatest fear. You've thought about it before – seeing as it's a rite of Tel Aviv nightlife passage – but the cascade of square napkins posing as confetti never fails to slap your face back to reality. Your friends have done it, your coworkers have done it, heck even your boyfriend has done it, so now it's your turn. Ditch the high heels, ignore the relentless Israeli fan club you've acquired and hop up on that bar stool. It's time to take to the stage. It won't be easy, it'll probably be sleazy and it definitely won't be pretty. Nothing a free Arak shot can't fix. Here are the best places to dance on the bar when partying it up in White (napkin) City. You'll feel invisible from up there, like you're walking on water, but the water is actually a spilled mess of watered down chasers.  Billie Jean   © PR     What Billie Jean lacks in size it makes up for in energy. This dance bar is a popular place for those who like to move. An alternative to the higher-end clubs on Rothschild Blvd, you can find patrons here dancing to 90s hip hop and a mix of American and Israeli top 40 hits. Billie Jean is not for the shy or weak of heart, it's not uncommon to see guests getting down on top of the bar
Israel's nightlife: where to drink & party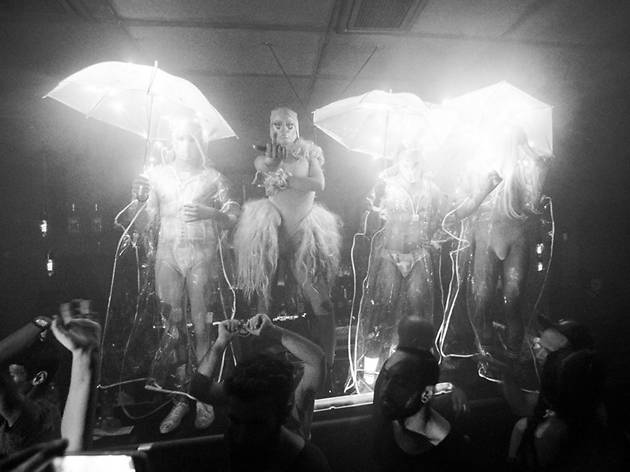 The hottest clubs on the Tel Aviv nightlife scene
It's not a myth. Tel Aviv's known as 'the city that never sleeps' for a reason. From a booming Tel Aviv nightlife bar scene to a collection of one-of-a-kind cocktail bars, you'd be silly to call it an early night in the White City. If bars aren't your thing, and neither is the alternative Tel Aviv nightlife, and you're looking to shake that tail feather to Israel's hottest DJs, we've rounded up the best clubs in Tel Aviv for your dancing pleasure. From the glamorous spots down by the Tel Aviv Port to after hours establishments just steps from Rothschild Boulevard, you'll leave the clubs just in time to cure those drunchies with some greasy Tel Aviv street food or hungover Israeli breakfast. When it comes to Tel Aviv nightlife, you have to give into the FOMO. After all, you can sleep when you're dead.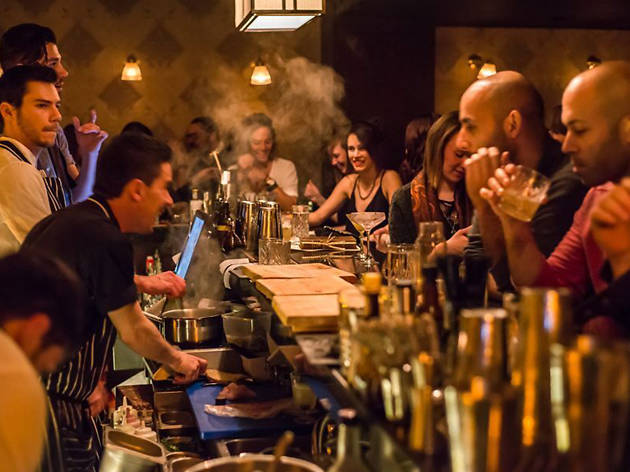 Jerusalem nightlife: the best bars and nightclubs
Many things come to mind when people think about things to do in Jerusalem, but it doesn't tend to include nightlife. This, however, is quickly changing as the Jewish history-charged city – thanks to the great Jerusalem hotels, hostels, the Jerusalem restaurants, Israeli fashion designers and a bustling tech scene – is attracting a new crop of urban savvy tourists and denizens who may not have left the confines of the White City due to the endless to do in Tel Aviv in the past. Whether you prefer to sit back with a glass of exquisite Israeli wine or are looking to dance the night away to live music on Ben Yehuda street, we've rounded up the best of Jerusalem nightlife: bars and clubs.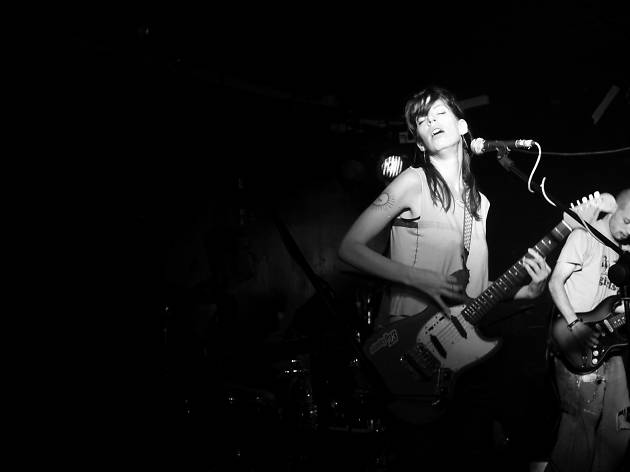 The best venues in the Tel Aviv nightlife scene to hear live music
The Tel Aviv nightlife scene is booming with funky beats, internationally renowned DJs and bands that can only truly be appreciated live. While some fancy the casual cocktail or a slightly more alternative Tel Aviv nightlife option, like a catching an Israeli movie at Lev or the Cinematheque, the real magic lies in the Tel Aviv live music scene. From iconic establishments like Barby and Zappa that host festivals up the kazoo, to all-night Jazz jams and so much more, these are the best venues in the nonstop City to listen to nonstop live music. You'll crawl into bed with a smile on your face – ears still ringing and blood still pumping – after a night at these venues.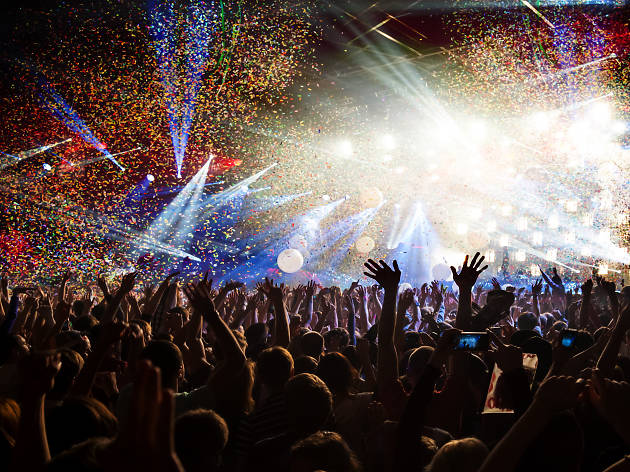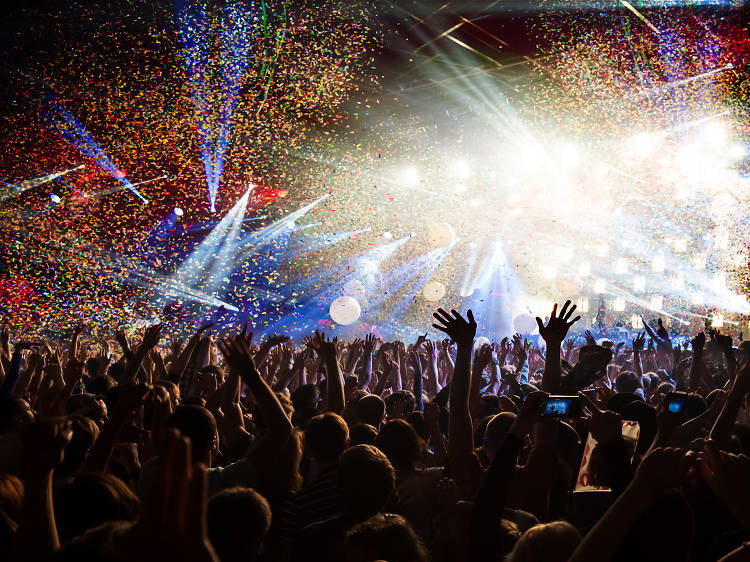 Eilat Nightlife: five top bars and clubs
Whether you spend your days being active while Snuba diving in the coral reefs and ice skating at Israel's only ice mall, or at your hotel taking in the poolside rays, the fun doesn't stop when the sun sets. What Eilat's nightlife establishments lack in numbers, they make up for in party personality. Taking the motto "go hard or go home" to heart, the bars and clubs that line the southern promenade promise to impress even the most Tel Avivian of night owls. From dually-owned open air nightclubs, Selena and Crazy Elephant, to casual pub staples like Three Monkeys and the American-themed Mike's Place, you'll be glad you stayed up to be part of the action.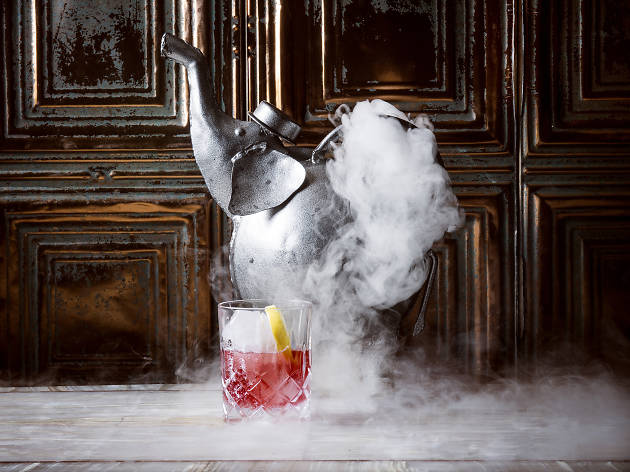 Tel Aviv nightlife: the best bars in the White City
Israel's 24-hour party capital may have a village-like feel (going clubbing via bicycle is a rite of passage), but the thriving Tel Aviv nightlife scene features a fusion of parties crammed full of character, chutzpah and never-ending 'carpe diem'. Buckle up, because soon you'll discover that the party never stops – it's wild, it's sexy and it's damn addictive. So when you're done with sun-bathing at one of the best beaches in Tel Aviv, and you had enough of the Tel Aviv restaurants, you know it's time to go big or go home. While there is an endless list of venues to choose from and let loose in, from rooftop bars in Tel Aviv in Tel Aviv to underground clubs, here are our current favourite bars for every night of the week. After all, what happens in Tel Aviv…stays in Tel Aviv. Here are the best bars in Tel Aviv right now. Enjoy. 
The best bars in Tel Aviv for foodies
Where to see live music in Tel Aviv