Music & Nightlife
Discover the best bars, clubs and music venues in Israel. Whether you're looking for a cocktail, a beer or a live music show, this is your Israel nightlife guide
Five on it: Israeli talents to plug into now
With Israeli bands like A-WA, Lola Marsh and Jane Bordeaux gaining international acclaim, the world is increasingly aware of the skills flowing out of the land of milk and honey. Here are the best local talents that should be on your radar next.   1. Garden City Movement, a Tel Aviv-based electronic music project, is rapidly gaining recognition nation-wide, and judging by their recent International Music MTV Award, the world has begun to sit up and listen, too. Clash magazine praised their "frenetic fusion of dance floor-ready beats and intertwining vocals," and Disclosure have welcomed them onto their stage. 'Move On' is the perfect soundtrack for a romantic encounter, or to wind down to after a frantic day.    © PR       Catch them January 5 at Merkaz Einav, Tel Aviv and keep an ear out for their debut album, coming soon. Updates here: bldg5records.com/artist/garden-city-movement   2. Full Trunk is the modern manifestation of 1970's blues rock. They have, rightly, been embraced by Israel's music scene, tearing up the stages of some of the biggest venues and festivals. The trio commands the stage, drawing the audience in through their heart-felt rock rhythm and their tremendous stage presence. They clearly have a ball playing alongside one another, and invite spectators to do the same. After two successful albums, "Full Trunk" and "Time For Us To Move," the band is working on their third.    © Dana Bar-On       Catch them January 13 at the Bar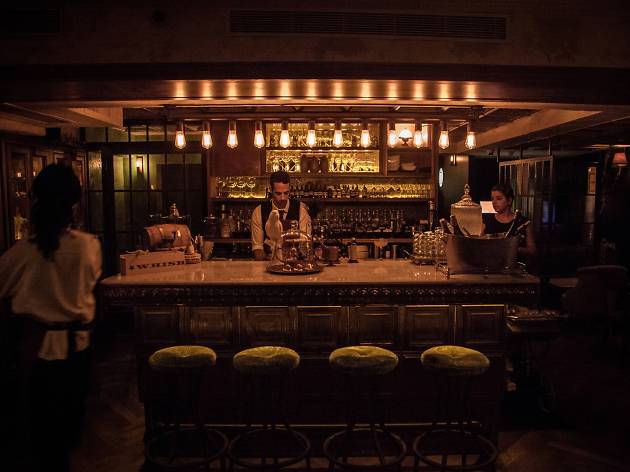 Tel Aviv nightlife: five hidden speakeasies
Shhh! Don't tell anyone, but Time Out Israel has rounded up the finest five speakeasy bars in Tel Aviv. Step out of your comfort zone and into the roarin' jazz age at these hidden bars where the art of mixology is no joke. When you're sick of the Lonely Planet tourist traps and looking for a more exciting evening out, why not dive into the coconut infused "Pearl Diver" at the Louisiana themed French 57 or rock out to Moonshine's "Woodstock," made with beet-infused bacardi moonshine and other distinct fruit flavors. You don't need to bob your hair or put on a flapper skirt to enjoy these whimsical bars. All you need is a thirst for discovery that's itching to be quenched.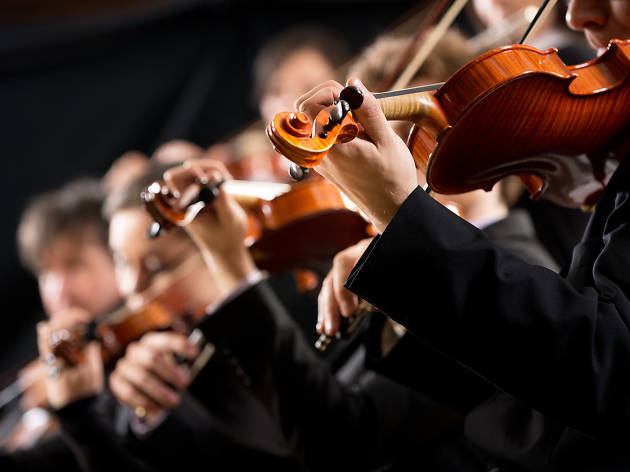 Israeli culture: classical music across the country
When treating your senses to mouthwatering market fare and beautiful sights from north to south in the world's holiest country, it is only fair to treat your ears as well. All across the country, museums, theatres, cultural centres, hotels, libraries, conservatories and even kibbutzim are hosting classical and chamber concert series for the public ear. From Tel Aviv's infamous Charles Bronfman Auditorium, home to the Israel Philharmonic Orchestra, to more intimate settings like the quaint concert hall inside the Felicja Blumental Music Center and Music Library, these classical and chamber music venues invite the Mozart enthusiast right down to the curious tourist to enjoy. Dress to the nines, grab an early bird prix fixe dinner and a fancy cocktail, but save room for dessert: the sweet, sweet harmonies of classical Israeli culture, drizzled with Vivaldi and sprinkled with Strauss.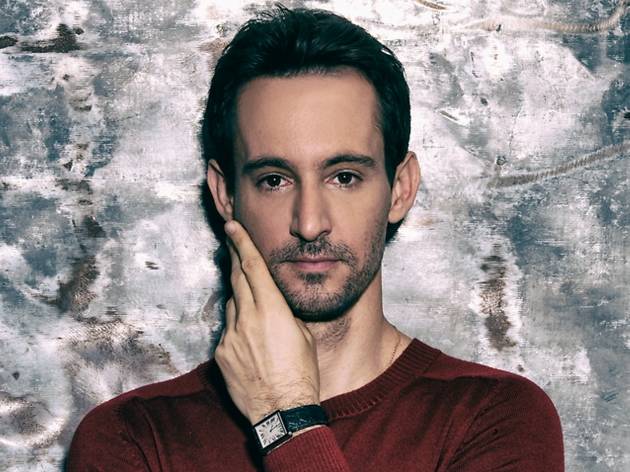 In character: Ivri Lider
Ivri Lider: musician & composer   One of the biggest-selling contemporary musicians in Israeli music and a judge on the Israeli version of The X Factor, 42-year old Ivri Lider is a multi-tasking composer, singer and producer who has been rocking Israeli radio stations for almost two decades. His constant slew of innovative musical collaborations and evolving sound keep him at the top of the charts.  © PR   Who is your greatest musical inspiration? That's a very hard question to answer. I've been playing and writing such different styles of music over these past years and in each one I had artists that were huge inspirations on me. From Bach to Keith Jarrett to Brian Eno. My latest inspiration is the super talented Ofer Meiri, who I wrote and produced my new album with.  Crazy moment from The X Factor?  A show like The X Factor is full of funny, exciting moments. Every time there is a special character (like Benny from season 2) and it's always interesting and fun. Of course, when you come across a huge talent, it's very exciting because this is what it's all about. © Ronen Akerman   What do you do when you're not making music?  Photography and sports. I am either taking or editing pictures or cycling, swimming or running because I do triathlons.Working alone vs. music collaborations...  All my life I have been a solo artist and at its core it can be a lonely place. Having said that, it's great when you find another artist you can connect with and feel com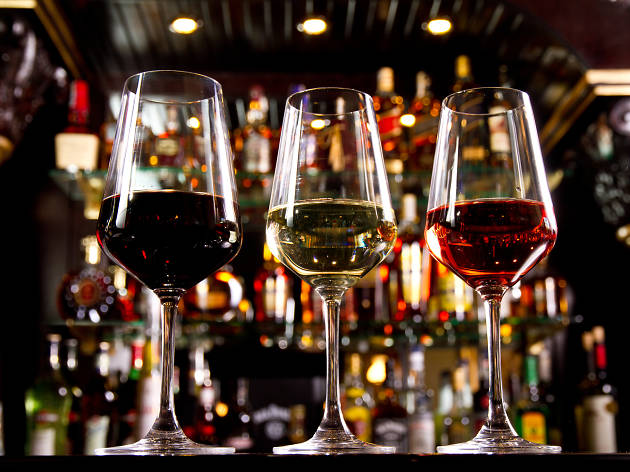 Tel Aviv's classiest wine bars
Not everyone is cut out for the crazy Tel Aviv nightlife scene. Or perhaps they were at one point – back in the day of the dinosaur – but years of thirsty Thursdays, cocktail hours and drinking one's way down Dizengoff can get the best of you. Just like with wine, when it comes to people, 'good things come with age' too. And these good things include quieter, more romantic, evenings with a larger selection of fine Israeli wines that don't come from a box. There's no better way to unplug after a stressful workday than at one of Tel Aviv's top wine bars, pairing some bubbly with Israeli chef-quality cuisine.
Hot tickets
Shtuby
When it comes to the world of Electronic music, Shtuby is at the top of the list. Add influences from funk, jazz and groove to their electronic vibes and there's no telling where the hypnotizing beats will take you. Shtuby – along with his bandmates – keeps fans on their toes with his 'modular concerts' bringing together funky instruments like theremin, ewi, clarinet, synths, percussion, drums, flute, bass and spoken word poetry to top it off. The creative genius produces his music in real time, so every show is a new and exciting experience you won't want to miss.
The Goldstar Zappa Sound System festival
It's that time of year again – when Israel's leading musicians and bands bring the local masses to Tel Aviv's Hangar 11 for an amazing lineup of crowd-pleasing concerts. Aviv Gefen, one of Israel's biggest rock stars and a judge for the Israeli version of 'The Voice', will be kicking off this year's festival with a throwback concert dedicated to his second album, 'Cloudy Now'. And what better sponsor than Israel's top-selling local beer, Goldstar? So swing by the Port, grab a cold beer and enjoy the great music that Israel has to offer.
The 'Shaolin Warriors'
The most famous temple in China, the Shaolin Monastery, has reared some of the most well-trained, disciplined disciples inside its 1600-year-old walls. Nestled atop the mountain of Sung, the secluded space is the perfect training grounds for the Shaolin monks to practice their art. This January, come witness an amazing spectacle as the Shaolin Warriors travel to Neve Tzedek. Their strength almost supernatural, their flexibility unbelievable and their pain-endurance near to impossible, you'll have to see the ultimate Buddhist warriors with your own eyes, and still won't believe their abilities. 
Israel's nightlife: where to drink & party
The best bars in Tel Aviv for foodies
Where to see live music in Tel Aviv