The Time Out Israel news
Your up-to-the-minute guide to life, people, culture, pop-ups and news in Israel
You might also like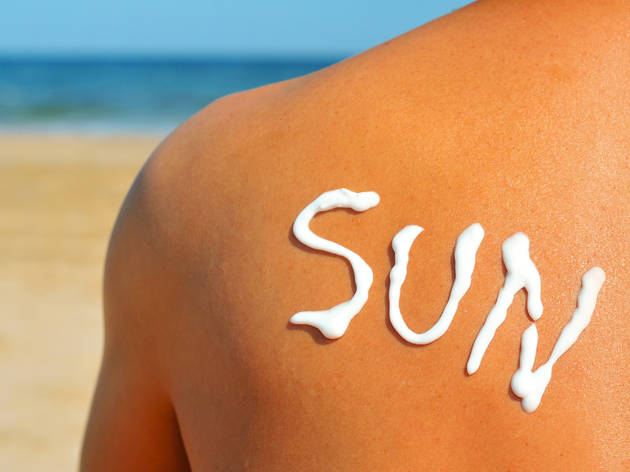 22 things that will definitely happen to you when you move to Israel
That first year as a transplant is chock-full of surprises, but these 22 'life events' are a given – for better or for worse.   1. You will walk a significant amount more than before.   2. You will ride a bike. You won't own a helmet. 3. If you live in Tel Mond, Ramat HaSharon, or Ramat Gan, you will make friends in the city center so you have somewhere to crash after a night out in Tel Aviv. 4. You will get: a) an impulsive tattoo b) tragus piercing c) radical haircut d) all of the above   5. You will rewatch "You Don't Mess With the Zohan" and actually laugh this time. via GIPHY 6. You will have no idea what month it is for about a year, until you get used to the region's subtle seasons...you will therefore get sunburnt in January. 7. You will fall victim to the dirty Shuk water that drips from the awnings down your back. 8. Your driver's license will expire AND you will forget how to drive a car. via GIPHY 9. Also, you will discover that while easy for some, parallel parking is NOT a walk in the park for everyone (particularly Israelis). 10. You will decide to sign up for a half marathon after a few jogs along the beach... 11. You will attempt to run that half marathon... 12. You will fail on the first try. 13. You will learn to barter with every salesperson, even the retail manager at Castro. 14. You will learn to sport a jacket in sweater weather,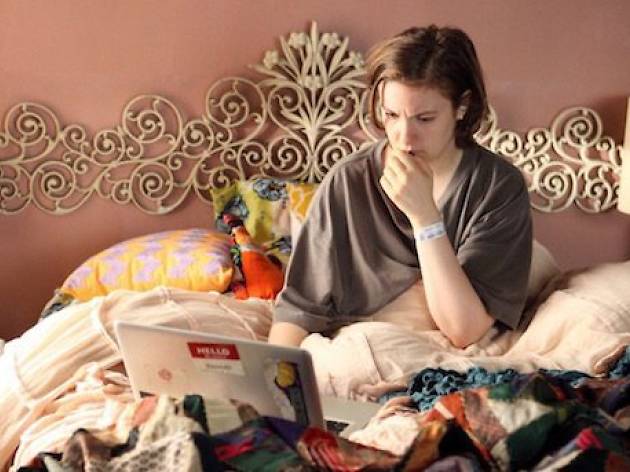 20 things you'll do in Tel Aviv in your 20 somethings
You're still young, at the peak of your physical fitness and the cusp of your quarter-life crisis. Now's the time to be spontaneous. Spend your entire salary on alcohol (which isn't that much), and stock up on Shabbat dinner (and leftovers) at your parents' place. Here's our list of 20 things you will (/should) do in your 20s in Tel Aviv.   1. Invest in a bike. It will pay off to pocket that monthly bus money from work.     2. Pioneer a startup. If it doesn't exist, create it.       3. Live in a shitty studio apartment where the toilet doubles as a shower, which doubles as a sink, which doubles as a washing machine.     4. Take a job as a bartender, even if you have a bachelor's degree.     5. If you're not a bartender, befriend a bartender to get free Arak chasers.     6. Become a "DJ." A.k.a. spin 90s tunes in your local bar in the hopes of free booze.     7. Run a marathon. While you still can...     8. Forge a Friday morning hummus posse. And if you're really adventurous, maybe even a Saturday morning Jachnun clan.     9. Hit up Midburn, InDNegev, or some sort of fantastical festival down south.     10. Experiment with your fashion choices. T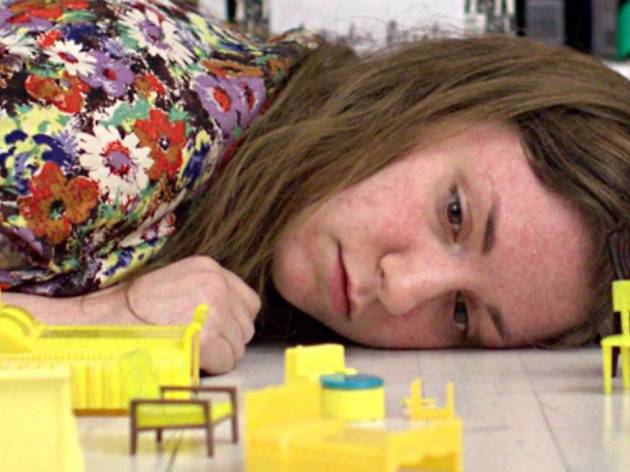 24 things you'll learn after moving into your first Tel Aviv studio apartment
New Yorker's complain about the size of their apartments, Bostonians are well acquainted with the roaches, but Tel Avivians have the unique honor of living out both. Mixed with many more 'fun' surprises, here are the 24 things you'll learn after moving into your first Tel Aviv studio apartment.     1. Spraying for cockroaches is not a foolproof solution. Befriending the cockroaches on the other hand...   2. A squeegee is a man's best friend. A dog is not.     3. A hot plate can go a long way (so can a roll of paper towel).   4. It looks like a washing machine, it feels like a washing machine, but it doesn't always act like a washing machine. Better to flip your jeans inside out and re-wear them a few extra times.     5. It's not a teenage boy, give the dood some time after turning him on.     6. Maximizing closet space is key (especially since counter space is minimal and requires keeping all kitchen appliances off the counter when not in use).     7. In fact, why even cook? Pots and pans from MAX 20 are basically just period pieces anyways.   8. Skip the cleaning products. Buy an industrial package of wet wipes instead (or steal them from the Rothschild Allenby market).     9. There are infinite 'politically correct' adjectives for the size of your studio. Try 'homey,' 'quai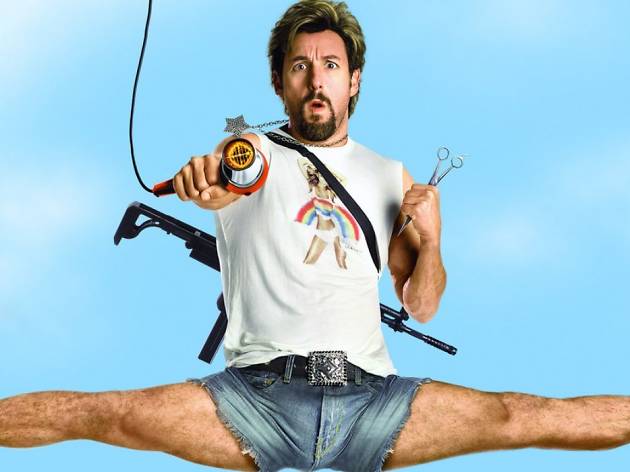 33 more things that will definitely happen to you when you move to Israel
The list that keeps on giving...   1. You will try out veganism for a week, then settle for eating vegan food as long as you can keep schnitzel a part of your daily diet instead.   via GIPHY 2. You will fall in love at first sight...with sabich.   3. You will ignore the taste of Maccabi 7.9% beer and opt for its brute strength. 4. You will develop strong feelings about graffiti, dogs, and bike lanes. 5. You will encounter many a hipster. via GIPHY 6. You will accidentally show up to an empty office and realize you forgot about some sort of Jewish holiday. via GIPHY7. You will push John Hugh's aside once you experience the real Breakfast Club.   8. You will have a standoff with a cat.   9. You will be disappointed that late night delivery is not really "a thing" here; you won't be disappointed by the impressive array of drunk food joints within walking distance that are open at 3 a.m. 10. You will gain a whole new understanding of contemporary dance.   11. You will feel guilty about buying produce at the AM:PM instead of the Shuk...however, the 'AmPam' will become your best frenemy. 12. You will see a spectacular sun rise (whether climbing Masada or grabbing the drunk early bird special at Benedict). via GIPHY 13. You will become so accustomed to having the Mediterranean in your own backyard that you'll have to start reminding yourself to look out and admire it during a walk along the boardwalk. 14. You will never tire of a beachside sunset though. 1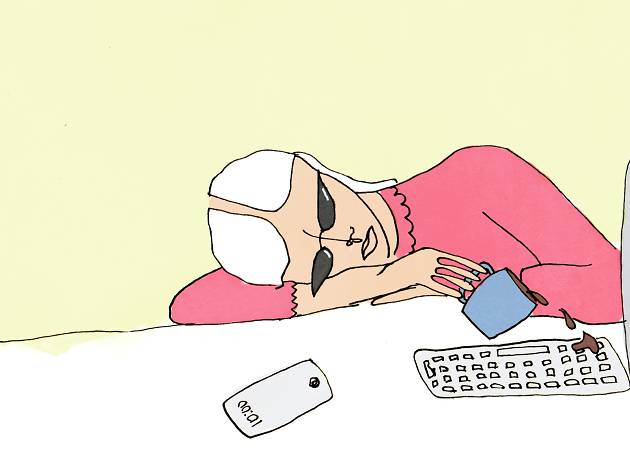 Top five Tel Aviv neuroses
1. You're more hungover than the rest of the office You're hungover...for the third time this week (and you've only had three work days so far). Despite the caffeine-inspired boost that helped you achieve the impossible and physically get to the office, the short-lasting effects of your first cup-o-Joe have worn off. Death, meet Jenny. Everyone stares at you as you struggle with the office entry code. You keep your sunglasses on to hide your bloodshot eyes, make a mad dash for the espresso machine, and hope to God your boss is in a morning meeting.   © Alena Ploski   2. Everyone is more Tel Avivian than you You've got the style, the studio apartment, and the cold shoulder when American frat bros try to hit on you at the bar down pat. But does that make you Tel Avivian enough? Never. That's why you buy a bike (even though you've never ridden one before), grow unnecessary facial hair, and go out of your way to spend the night at Rokoko, hopeful that the residual cigarette smell will linger on your clothes and skin for at least a day or two.   © Alena Ploski       3. Your friends makes more money than you Most Israelis are bold and their first questions are often monetary. Something along the lines of "How much do you make?" or "How much is your rent?" are considered appropriate first date material. You're too gosh darn polite to ask your friends though, even if they constantly nudge you to tell them your salary, expenses, and net worth. One day you crack, a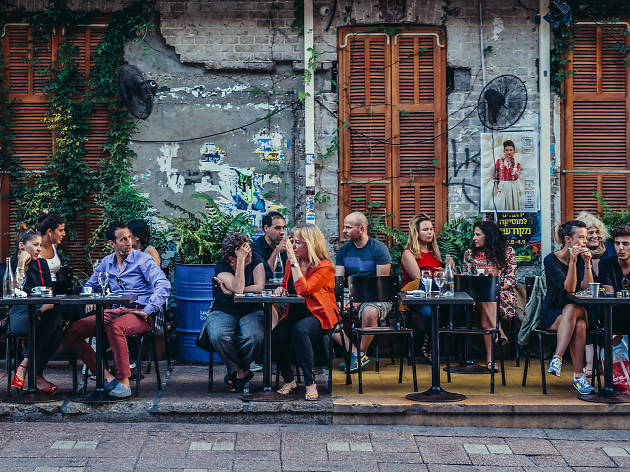 7 Israeli struggles that are actually blessings in disguise
The Holy Land can be a tough place to live, especially if you did not grow up here. While Israelis love to complain, sometimes, the everyday struggles turn out to actually be blessings in disguise.   The overcrowded buses encourage you to meet new people. Don't let the lack of CO2 cramp your style. Take the opportunity to start a conversation with the cute Florentin boy whose face is literally centimeters from yours, heck, you can even go in for the kiss if you're feeling confident.    Chaos becomes the norm. No matter how organized you claim to be, the 'balagan' of Israeli society is inescapable. At first, the lack of lines at coffee shops and hoards of screaming mothers at the Shuk on Fridays will drive you crazy. However, it is only a matter of time before you learn the most valuable lesson to surviving Israeli clusterf***s: "If you can't beat 'em, join 'em."   Your obnoxiously successful friends are actually inspirational. They don't call it the Start-Up Nation for nothing. With an endless amount of career opportunities and a constant stream of new ones surfacing every day, don't hate on those overachieving go-getter friends...they are the ones doing it right. Follow suit. If it doesn't exist, create it. If it does, advocate for yourself until you get it.   The limited public transportation, closed stores, and decreased wifi on Shabbat forces you to spend time with yourself. Even if you don't shut your phone off completely for Shabbat, there is a decreased need to
16 tell-tale signs you know you're in Florentin
1. People pose no threat to cats - they own the streets, not you.   2. Moustaches, beards, or some form of unnecessary facial hair are not just socially acceptable, they're compulsory. 3. It isn't unusual to find weed droppings in your hair after walking underneath the Florentin balconies. 4. They leave the 'e' off of Florentin. 5. There is a dive bar every step you take, not just every block. Also, don't be surprised if someone has chosen to express themselves with a contemporary dance routine smack dab in the middle of the bar. 6. The ratio of bikes:people oddly seems to be 2:1. 7. No one seems to sleep...ever.   8. The kids who grew up there are cooler than you. 9. The Florentin 'street art' is too intricate to be categorized as graffiti.   10. Art studios are more common than AM:PM grocery stores. 11. They can turn down your shek as they're all about the co-op – they even have their own bit-coin system.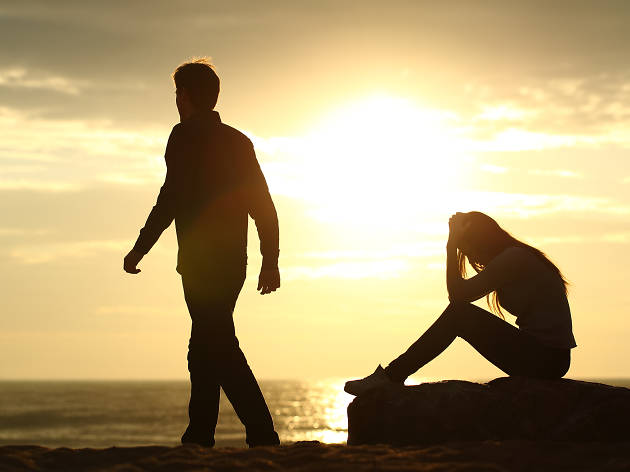 10 relationship arguments you'll have at least once in Israel this summer
It's hot. You're bothered. The insatiable Middle Eastern heat has not only put a damper on your style, it has put a damper on your relationship as well. While these may not be relationship deal breakers, you're puppy love is bound to be interrupted by casual 'tiffs while braving Israel's long, drawn-out summer. Don't ditch your partner just yet. Buckle up, and take a deep breath because you're in it for the long haul. Just remember: what doesn't kill you, makes you (both?) stronger.   The Clammy Palm Predicament. There's nothing more romantic than walking hand-in-hand along the beach with the Mediterranean sunset as your backdrop, right? Wrong. Trying to hold onto your partner's sweaty, moist palm is more cringe-worthy than the word 'moist' itself. What did I do to deserve this?   The 'Bussing It' Battle. One of you has had enough of the broiling heat, the other refuses to spend NIS 5.90 on a five-minute bus ride. No one will win.   The Sunscreen Squabble. One is positive they won't burn, even if it's Eilat and the sun is ten times stronger. The other insists on a coat of spray, a thick layer of SPF-50, and 30 minutes of waiting for it to soak in before leaving the hotel room.   The Ice Cream Standoff. While one partner desperately wants Anitas gelato, the other just can't will themselves to cross the line of fire...aka screaming children + stick chocolaty fingers = a white T-shirt's worst enemy.   The Florentin Fight. One of you wants to hit the tourist-packed beac
Show more