Caesarea's Archaeological Wonders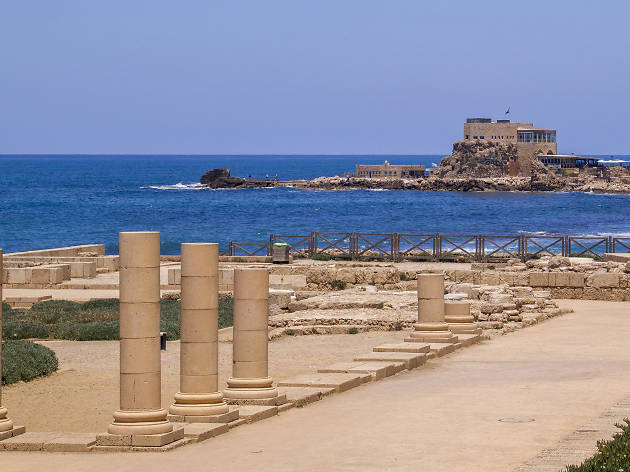 Travel through time at Caesarea's breathtaking port.
The beautiful port city of Caesarea is known for its remarkable blend of ancient and new architecture. Built by King Herod in the first century BC and serving as the regional capital, today, the city invites you to dive thousands of years back into the past at its innovative, one-of-a-kind underwater park. There, you can view Herod's elaborate port and marvel at sunken ships and ancient cargo that look as though they've been taken straight out of Pirates of the Caribbean. Archeological findings attest to the inhabitants' high standard of living; the port, which encompasses no less than 50 acres, features the remains of pools, wave breakers, docking piers, a promenade and a lighthouse.
Venue name:
Caesarea's Archaeological Wonders
Contact:
Address:
Caesarea
Caesarea


Opening hours:
Sun-Thu 8:00-17:00; Fri 8:00-16:00; Sat 8:00-17:00Sun-Thu 8:00-17:00; Fri 8:00-16:00; Sat 8:00-17:00
Price:
NIS 39, NIS 24 child