Church of the Multiplication of the Loaves and Fishes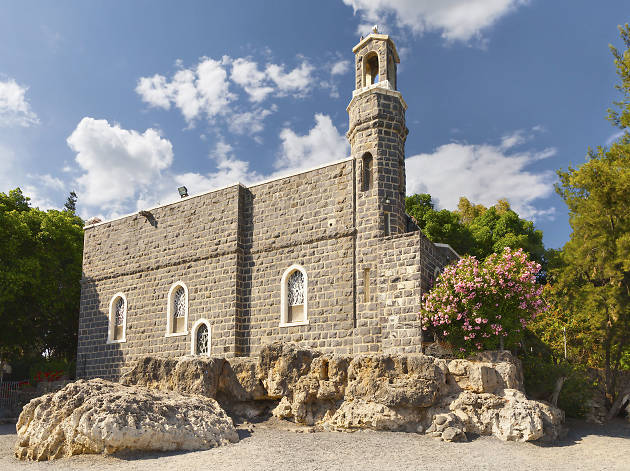 Cared for by the Benedictine order, this serene Catholic Church is on the banks of the Sea of Galilee.
This church is said to be where Jesus multiplied a mere five loaves of bread and two fish in order to feed 5,000 of his hungry followers. The church features stunningly restored mosaics from the fifth century, the most famous of which depicts two fish around a basket of bread, representing the miracle attributed to the site. Also present is a slab of limestone said to be the rock on which the famous meal was produced, and a charming floor mosaic of various flora and fauna including two cuddling ducks. The current church is less than 100 years old, but it has maintained an aesthetic true to its original Byzantine-era roots, some of which are still visible. Less than 200 meters away on the water's edge sits the black stone Chapel of the Primacy of St. Peter, where Jesus is said to have feasted on fish with his disciples after the resurrection.
| | |
| --- | --- |
| Venue name: | Church of the Multiplication of the Loaves and Fishes |
| Contact: | |
| Address: | Galilee |
| Opening hours: | Mon-Fri 08:00-17:00; Sat 12:30-15:00 |