Church of the Transfiguration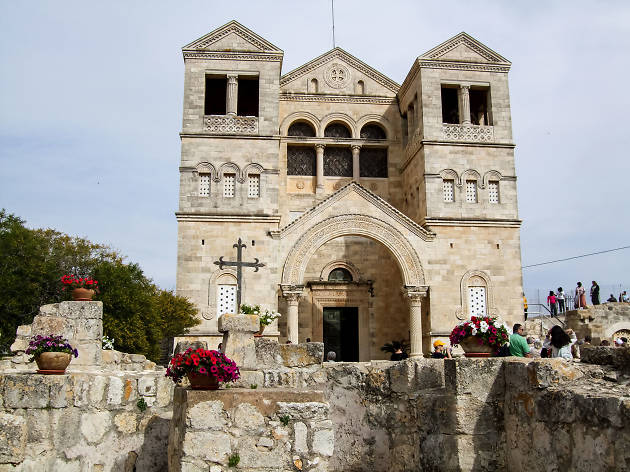 Identified as the site of Jesus' transfiguration, Christ is reported to have appeared here radiant and white before his disciples.
Currently there are two churches on the mountain – a Catholic one called the Church of the Transfiguration (or the Church of the Savior), and a Greek Orthodox one, called the Church of St. Elias (Elijah). The Catholic one is the grander of the two, with an impressive mosaic and chapels dedicated to Moses and Elijah. It was built in 1924 on the site of earlier Byzantine and Crusader churches, parts of which are still visible. Also present is a cave said to have been the dwelling of St. Melchizedek, mentioned in Genesis, who dwelt there as a hermit for seven years. Modernity allows visitors to drive close to the summit, but those looking for a little exercise, or perhaps a more genuine experience, may want to seek out one of the many hiking trails.
Venue name:
Church of the Transfiguration
Address:
Nazareth-Tir'an Mountains
Mount Tabor, Galilee