Four Sephardic Synagogues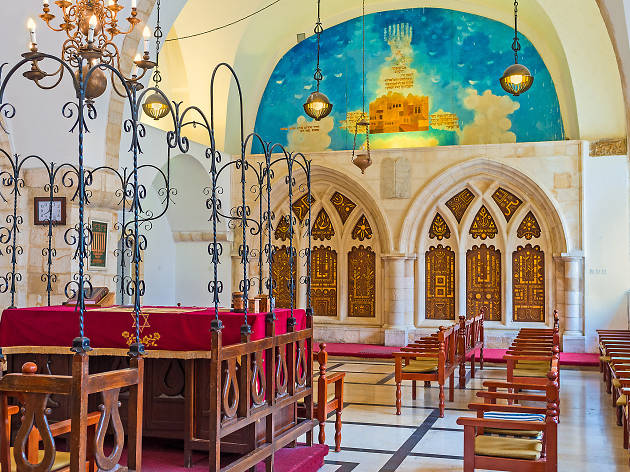 A complex of four synagogues, each with a special beauty.
This complex is made up of four Sephardic Synagogues, created in the late 1500s, in order to establish their own community for Sephardic immigrants in Jerusalem. The first to be created was the Yochanan Ben Zakkai, and new ones were built as the demand increased, with Sephardic immigrants continuing to pour into Jerusalem. Today, the Ben Zakkai Synagogue is joined by the Istanbuli Synagogue, the Elijah the Prophet Synagogue and the Middle Synagogue. The Elijah Synagogue was offered to the Ashkenazi community when their synagogues were destroyed in 1948, an arrangement that holds to this day. Each of the four synagogues have a distinct appearance and minor cultural differences.
Venue name:
Four Sephardic Synagogues
Contact:
Address:
2 Mishmerot Hakehuna St
Jerusalem


Opening hours:
Sun-Thu 9:30-15:30
Price:
Single admission adult NIS 10