Kishle Prison Excavations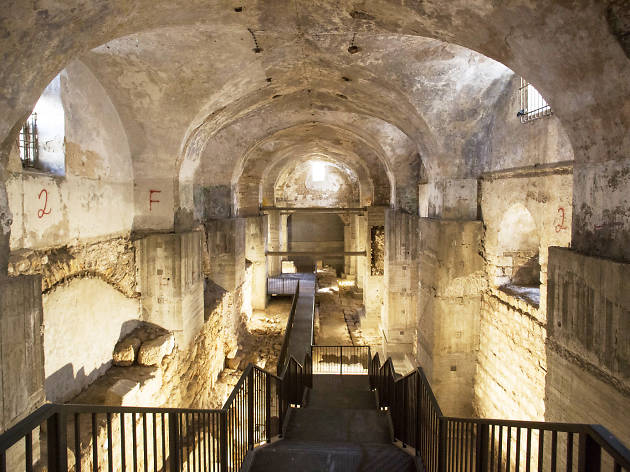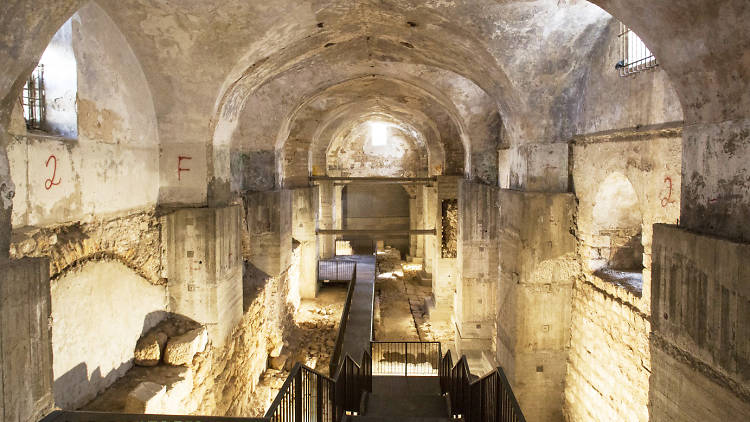 Sitting adjacent to the Tower of David, our first gem - as with the a lot of the best surprises - is found just out of the way of the public eye.
Opened by Eilat Lieber, the new Director of the Tower of David Museum, the excavations have only recently become available to tourists. While we're counting this as just one treasure, the excavations offer a whole treasure chest of hidden delights that will make any true history buff drool with excitement. Firstly, these are the only excavations of Herod's Palace, featuring enormous foundation walls. Secondly, visitors can walk down the Herodian steps to a Hasmonian pool, that in its time would've been an extravagant pool connected directly to Herod's palace. If you'd really love to enrichen your knowledge of the place, a guided tour in English of the Kishle (from Herod's Palace to the mandate-period British prison) is available every Friday at 10:00 a.m., and last for approximately 2 hours. These tours start at the top of the Phaseal Tower, with breath-taking views over the four corners of the Old City, the Dome of the Rock, the Church of the Holy Sepulchre, the Mount of Olives, the Hurve Synagogue and even– on a clear day – the Jordanian mountains.
Venue name:
Kishle Prison Excavations
Contact:
Address:
Jaffa Gate
Jerusalem


Opening hours:
Mon-Thurs 09:00-16:00, Fri 09:00-14:00
Price:
NIS 40, NIS 45 for Friday's guided tour