Lisa Simone is a believer: in humanity, authenticity, the healing effects of music, and the power of pure positivity. While she honors her mother, music legend Nina Simone, in every one of albums, her newest offering "My World" carries the legacy over to a third generation, addresses a long history of saying goodbye, and reveals Lisa's intimate world to her listeners.
Simone compares "My World" to a firework; an explosion of emotion that must be seen live to understand. Only weeks away from sharing those sparks with Tel Aviv and Herzliya, the shining star bared her soul to Time Out.
"Music is limitless, I'm limitless."
Do you have any expectations in coming to Israel?
I'm mostly looking forward to breathing the air and seeing for my own self what the reality is. I am excited to walk on the earth and connect with the people's energies, and hopefully start a new relationship with that region.
So let's talk about the centerpiece of the tour: your most recent album "My World." What makes up your world, Lisa?
Well, first of all, the song itself, which actually downloaded in my mind in 2008; the harmonies, the chords, the words came to me and it was the only thing I could do to get out of bed. I asked myself, "Should I ride this wave? Or just lay here?" I chose to ride the wave. I've been holding onto "My World" since 2008, so when the opportunity for a new album came along, I knew it was time to share my vision—of what this world could be if we just made different decisions. With all of the madness going on in the world, which has been going on since the beginning of time, I feel like my song—that message that I was given from a higher source—is a nice change from a lot of the music that is out there right now.
Yes, this inner peace really is quite refreshing.
And that's the key. A lot of people don't realize that everything begins and ends with us…the pebble in the pond. We need to learn to shift our relationships to our bodies and ourselves in a more positive direction. Imagine what we could accomplish if billions of us were to make this emotional, mental, and spiritual shift.
Do you believe that music can inspire change?
Music throughout history has inspired many things. It's a universal language. So without a doubt, music is a very powerful medium.
This album offers a glimpse into your private world. What brings you to share your private world with the public realm? Especially with your mother's private life constantly on display throughout her career?
Because I'm a human being. We're all human beings. We have so many similar experiences and we're so busy living a secret all the time, going to psychologists and therapists, keeping our confidences with someone else when we just need to talk to each other. It's how we find out that we are not alone in our experiences—good, bad, highs, lows, our learning experiences, how we grow. Our lives are rich with experiences that we all too often do not talk to each other about.
When I prayed years ago in the military and realized that this was the direction I wanted to go in, my prayer went as follows: "Help me to inspire love and positivity in others, from the stage through the example of my own life." I was 28 years old then, and clearly I had a lot of living to do and a lot of growing to do before that prayer could be answered. Here I am now, able to share the example of my own life with others that doesn't come from a place of resentment or blame.
So rather than a form of catharsis, your music becomes an open conversation that bring us back to our human roots.
Well, we all come into the world the same way and we're all going to die. We all eat, we all go to the bathroom, we all have so many things in common, so why not talk about some more of our shared experiences: why we cry, why we hold onto pain, why we're frustrated, why we're happy. There's such a sense of relief when you happen to speak to someone from a different culture, age group, or line of work, and yet you find that you feel the same about core issues.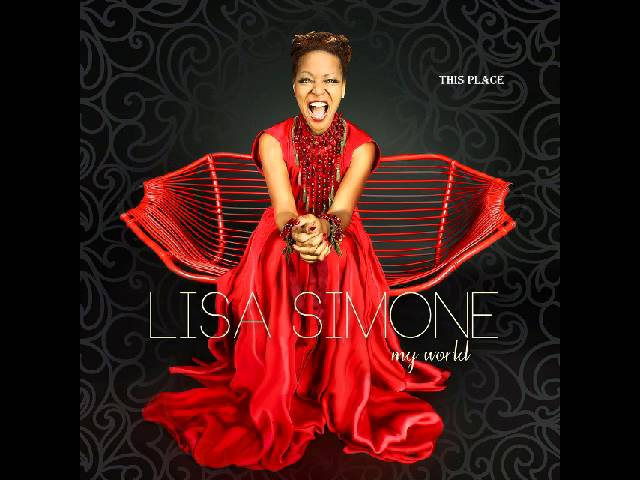 Do you feel "Let It All Go" sets this tone for the rest of the album?
That particular song was written about my relationship to saying goodbye. One of the most prevalent themes in my life has been saying goodbye to my loved ones—from my parents dying, to my mother leaving on the road, to having 13 nannies in 7 months, to choosing to go to the military, and ultimately, becoming an entertainer.
I like to use the example of a hand when talking about this relationship. As a baby, you don't think about your hand—you suck on your fingers, you grab things, and then one day, you look at your hand and it's like "Wow, that's my hand!" Your relationship to it shifts and it's never the same. Finally, I was able to identify the fact that I had a painful relationship with saying goodbye and once I was able to identify it, I was able to write about it, and once I was able to write about it, I was able to put it into song. I sing about these things, and while I'm sharing my own healing with others, I'm also healing myself.
You wrote this album in your mother's last residence in France. What does this home mean to you? And how has it inspired the music that you create there?
A lot of the songs were written here with Hervé [Samb], like "Tragique Beauty" and "Hold On" and "Ode to Joe." I wrote "Ode to Joe" on my mother's piano actually. Writing here is quiet, it's beautiful, we had the space to do it, and it has turned into a sort of tradition.
I will say that the last song I wrote, "This Place," is a testimony to the journey of my heart in relation to this house. Before I sing it on stage, I usually share a brief story about the first time that I came here, which was for my mother's funeral. To look back 14 years later from that same couch in a house that no longer represents pain and suffering and loss—for it to now be my base and my place to shine—is a testimony to the old adage: "Time heals all wounds."
With an Ode to your son, and a piece written and performed by your daughter, "My World" captures glimpses of your maternal role. What then prompted you to include one original ("Tragique Beauty") and two covers ("Work Song" and "If You Knew") dedicated to your mother in the album?
"Tragique Beauty" is autobiographical. Every single word is an account of what happened the night before she died. I wrote it right after it happened, but I had never put it to music until Hervé started playing that amazing guitar riff and it flowed right out of my mouth. It wasn't until I moved here to France and was introduced to the wind on the Côte d'Azur called "Le Mistral" (The Maestro) that I realized that my mother's spirit rode that wind all the way to Pennsylvania to say goodbye.
As for covers, originally, I was going to do "Mississippi Goddam." I am the legacy walking. Every album that I do, I will pay homage to the great one who walked before me, which is my mom. Her songs are my siblings—my brothers and sisters. I was raised with them so it's really cool for me to stick my hand in the magic hat and pick out one of mom's songs. I can't imagine when my daughter follows in my footsteps, how much she's going to have to pull from, but "If You Knew" was written for me. It's a love song from a mother to her child.
Your daughter played a role in the album, as well, eh?
My daughter didn't just play a role, she wrote "I Pray." She came up with the melody and wrote the first verse. Hervé suggested we add in my mantra chants in the beginning to tie it all together. Unlike my mother who kept me a secret, I am choosing to introduce my daughter to the world—the matriarchal legacy that she will inherit. What better way to do that then through a song that she wrote at the age of 13, a song that is so universal?
My mom's pain and suffering has touched many hearts and she continues to live throughout the world, but she agreed to pay the price. I refuse to do that. I'm choosing for this legacy to live on from a place of joy, love, and peace…there's been enough suffering.
Part of that suffering included the violence inflicted upon you by your mother as a child. Are you able to separate your mother from her music?
When my mom and I were going through a difficult time, her music is what kept me connected to her. When I listen to her last album, I see the pain that she lived with and feel such compassion for her that I often break into tears. One thing that my mother and I were always able to do was tell a story. The one place my mother could always be herself 100%, where she was never judged or put in a cage, was on stage. That's where you often saw Nina Simone raw, where you saw her realness.
And was exposing this realness what fueled the production of the documentary What Happened, Miss Simone?
I made my mother a promise on her deathbed that she would not be forgotten.I told her that I had her back. It took my husband and I twelve years to find the right platform to tell her story. There were already so many myths and lies out there that were not part of my mother's truth at all. I'm at peace now that I was able to get my mother's story out there authentically, not only in the way that she deserved, but also in the way that she wanted.
Let's talk about your connection with the musicians. What is it about their energies that draws you to them?
I heard Hervé [guitar] play with Reggie Washington [bass] and it was incredulity with both of them. We have a natural connection that is very real. That connection extends to Sonny Troupe on drums. Everyone of them are master musicians. All four of us are solo artists that come together with mutual respect, we have a lot of fun, and we're able to merge what we do into something magnificent. Compared to the egos that I have dealt with in the U.S., we are on one accord—as friends, as people, as family. I feel like Dorothy in the Wizard of Oz.
So what's next for Lisa Simone?
We're starting on the next album right now. It's going to be a doozy. We were writing a song just before you called. My mother's piano is open right now and I'm super excited. We've written 4 or 5 songs so far, and I've listened to them in their raw state more than I've ever listened to "My World" or "All Is Well," so if that's any indicator as to what the final product will be, then I would say, "so far so good."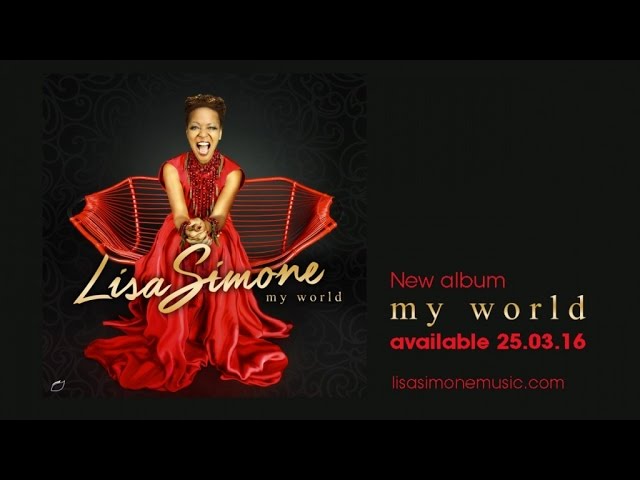 Gain insight into Lisa Simone's world on November 9 & 11 at Zappa Herzliya and November 10 at the Israeli Opera House. Visit the Hot Jazz website for tickets.