Heads up! We're working hard to be accurate – but these are unusual times, so please always check before heading out.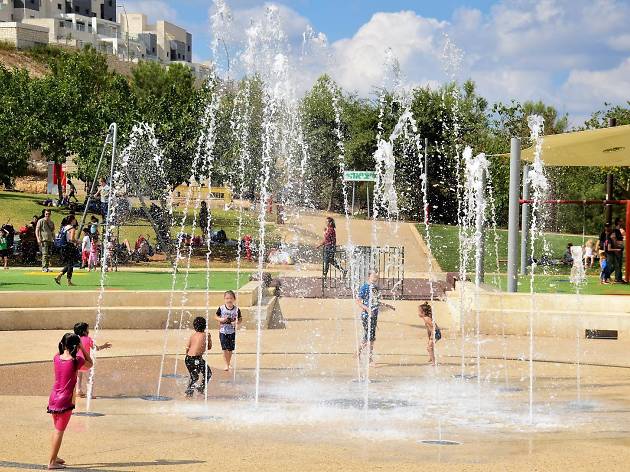 The best splash pads, sprinklers, and fountains around Israel
They are the ultimate way to cool off for cheap! Not only will all that running and gleeful screaming tire 'em out, it is also the ideal solution for beating the heat.
Splish Splash!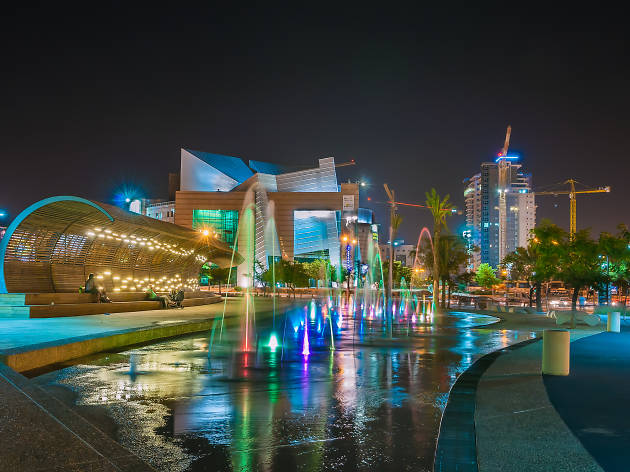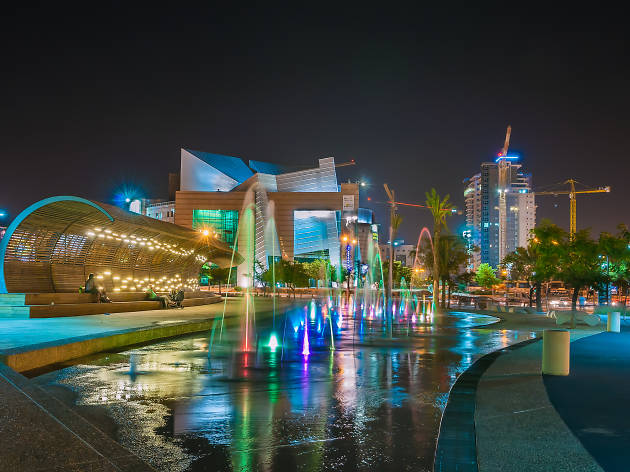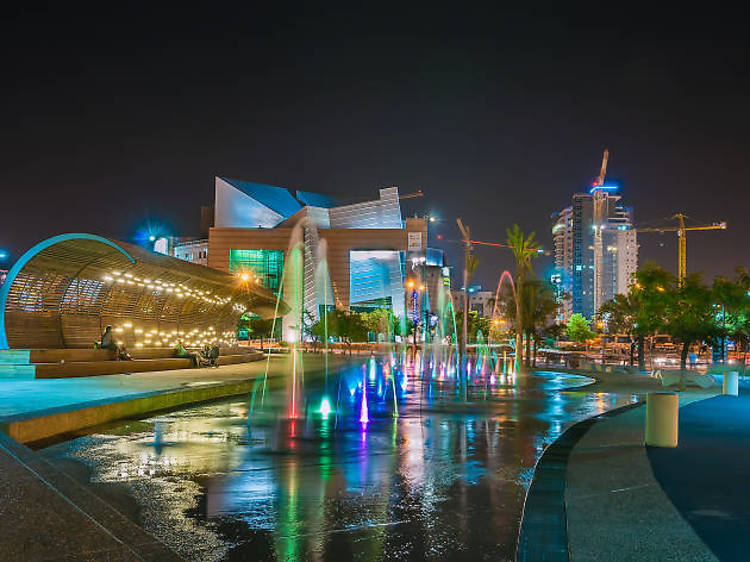 Beer Sheva City Park © Shutterstock
Beer Sheva is known as the city of fountains and you could make a whole day out of it. Here are just some of them: City Park Sprinklers, Conservatoriam sprinklers, Yericho, Eshkol sprinklers West Grand Kanyon Sprinklers.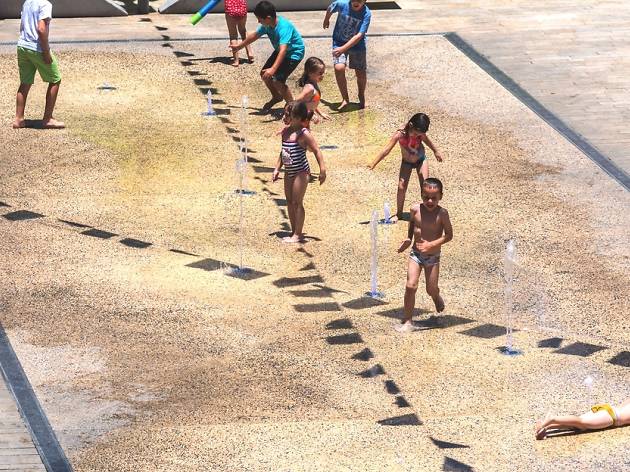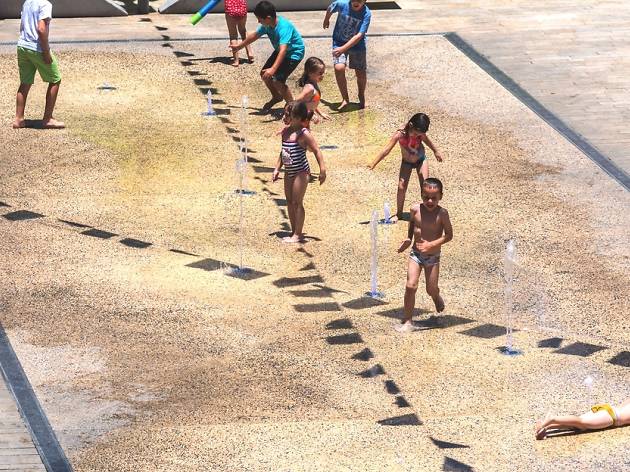 Big Fashion Mall © Shutterstock
One of the best malls in Israel is Ashdod's Big Fashion mall, an outdoor shopping complex that makes you feel like you are in America for a minute. Take the opportunity to shop at your favorite stores (yes, even Urban Outfitters) and let the kids run free in the fountains.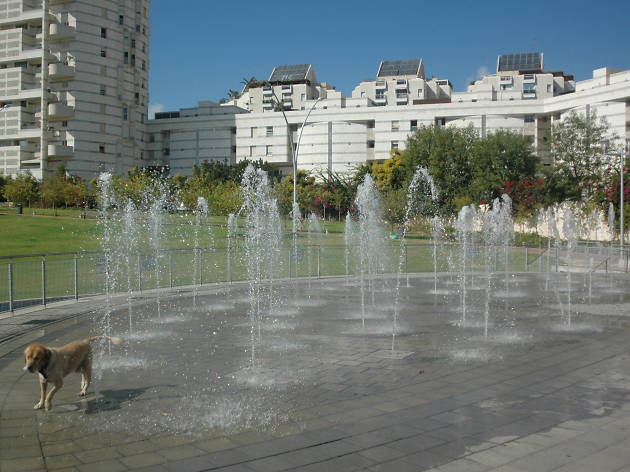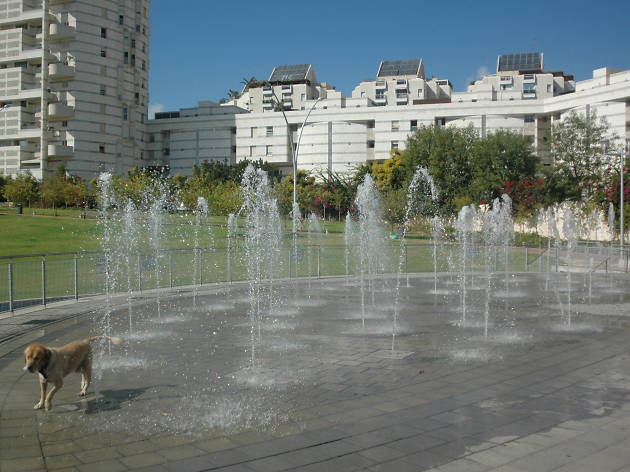 Givataim © Yehonathan Biton PikiWiki
Park Giv'atayim, Hanocha Park
Just 10 minutes from Tel Aviv, is Giv'atayim which has become the suburban hub for families looking to be in the center of it all without the balagan of the city. At Hanocha Park, there are lots of oportunities for sprinkler fun, not far from the mall. There is also a playground so bring food and enjoy a perfect picnic spot.

Weekdays 16:30-19:00 during the summer; Fridays: 10:00-14:00; Saturdays 16:00-19:00 and Wednesday mornings too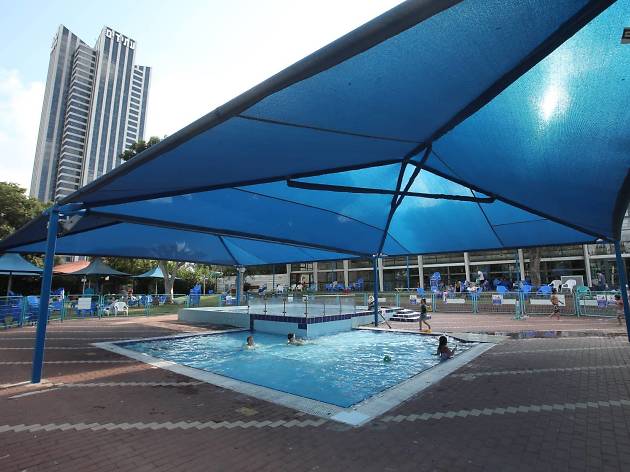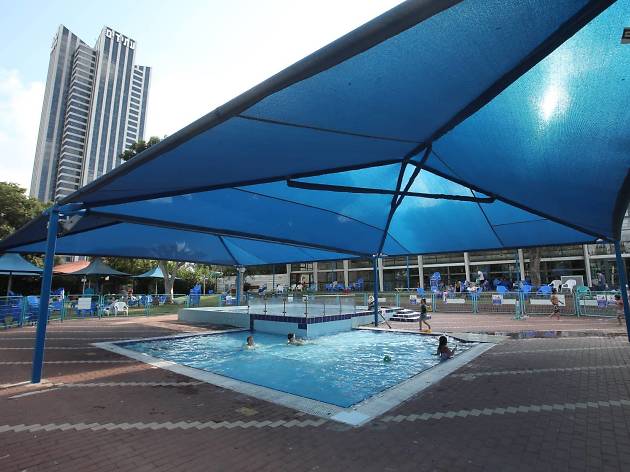 Courtesy of Neve Sharet Country Club
The Neve Sharet Country Club
The Neve Sharet Country Club in North Tel Aviv is one of those hidden gems with two huge kiddie pools as well an indoor and outdoor pool and climbing areas. A punch card comes out to about NIS 35 per visit for Tel Aviv residents and there is plenty of parking.

Neve Sharet Country Club, 43 Raoul Wallenberg, Tel Aviv (03-6490740)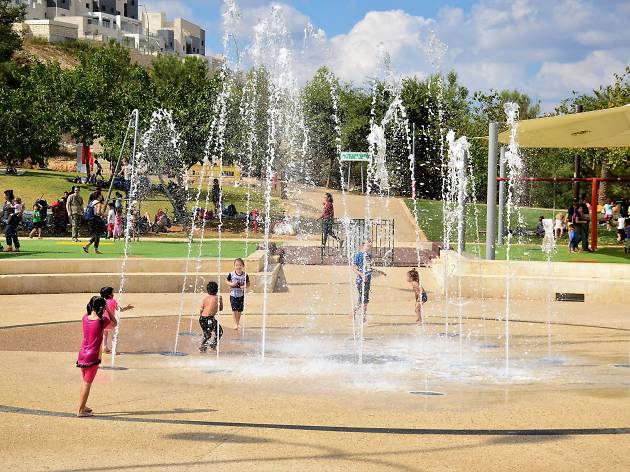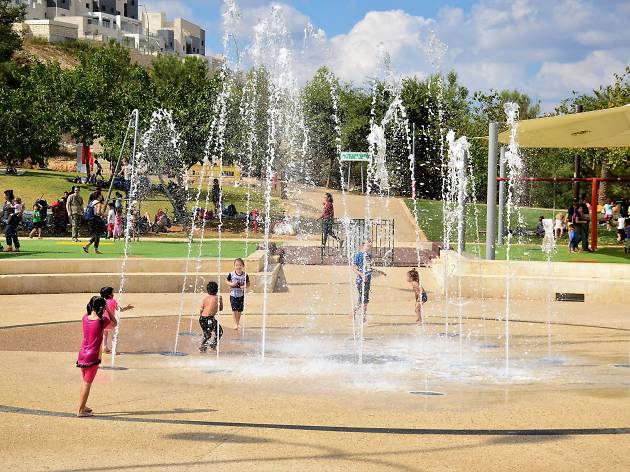 Park Anabe © Yoel Themanlys
The family-friendly city of Modi'in has lots of things to do and Park Anaba is the perfect splash of an opportunity.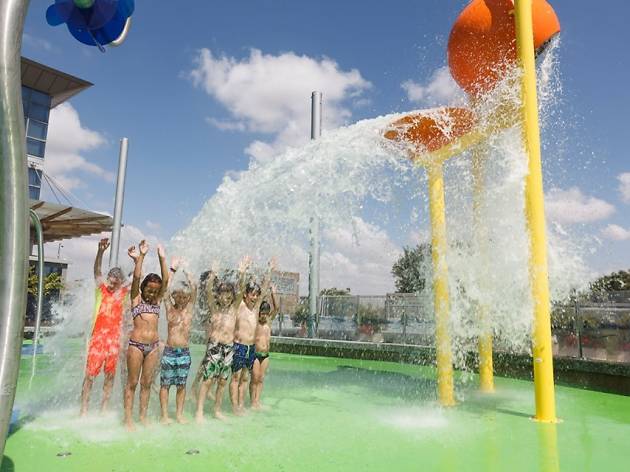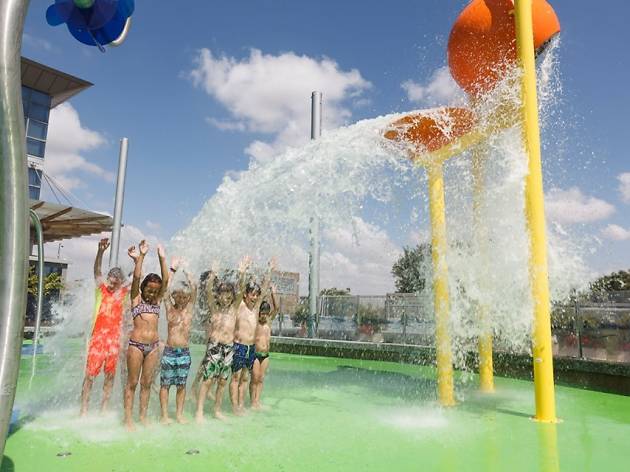 Sharonim Mall FB page
Hod Hasharon, Splash at Sharonim Mall
Located just 35 minutes from Tel Aviv, Hod Hasharon's Splash park has splash pads a plenty, oversized plastic flowers bursting with water, colorful places to run and even water tunnels.. It's 500 meters of water fun!
2 Ha-Rakun St, Hod Hasharon; Fri 12:00-16:00 & Sat 10:00-20:00; NIS 30 shekels first time, punch card: NIS 140 for 6 entries;
sharonim-mall.co.il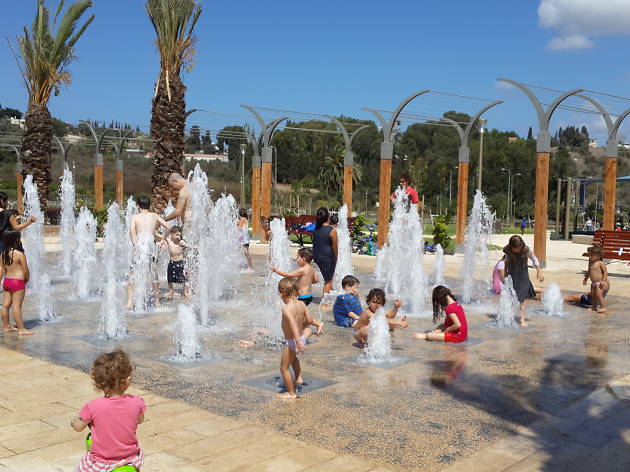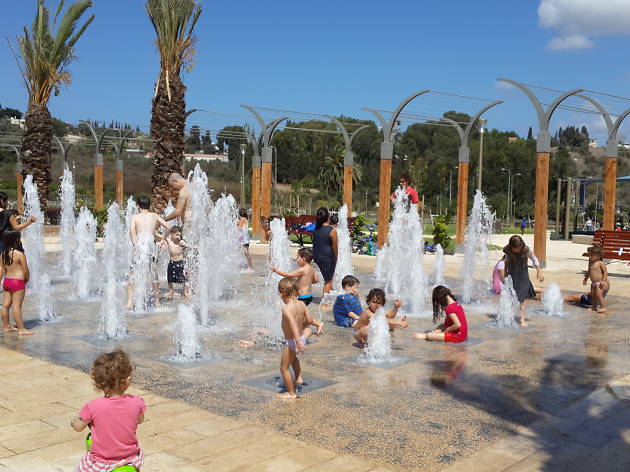 Park Hamoshava © Tzofit Tor, Wikipedia
Zichron Yakov, Park Hamoshava
Just 40 minutes from Tel Aviv, don't miss the color-changing fountain, climbing playgrounds, bike paths and gym equipment and an amphitheater for events that can be found in this 50,000 square meter park.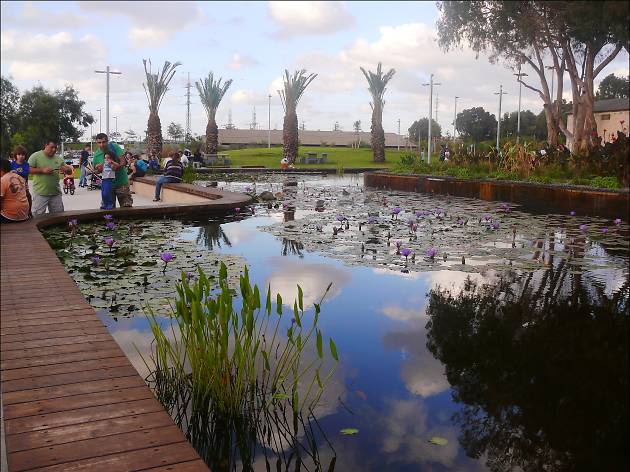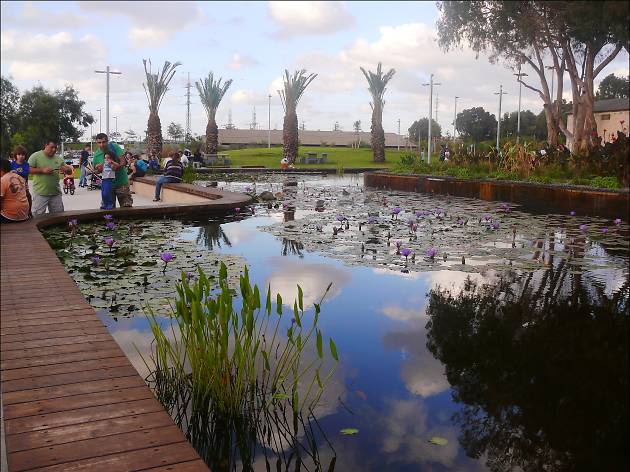 Gan BeIvrit © Zachi Evenor
Located South of Tel Aviv is Rishon Lezion, a city that has loads of opportunities for kids and families as well as beautiful beaches. One of the newest and most stunning parks is Gan Bivrit, an entire park dedicated to the Hebrew language. Head over for thoughtful activities including poetry and word play on every sign and a splash pad for water fun. Also, find an ecological pool, outdoor gyms, and letter-filled water fountains all adding to the summer vibes.
Derech Haim Herzog, Rishon Lezion; 9:00-14:00 and again from 16:00-20:00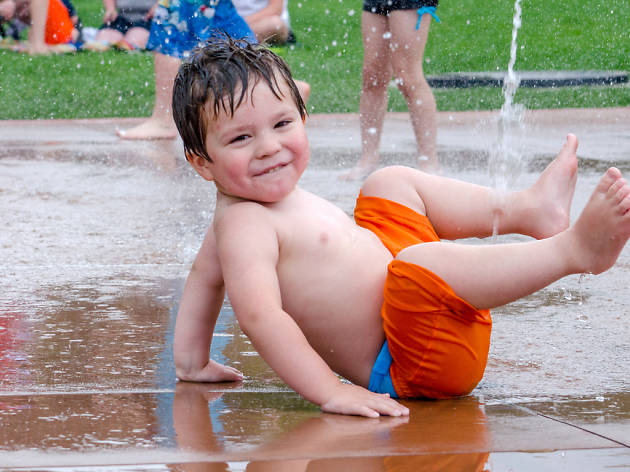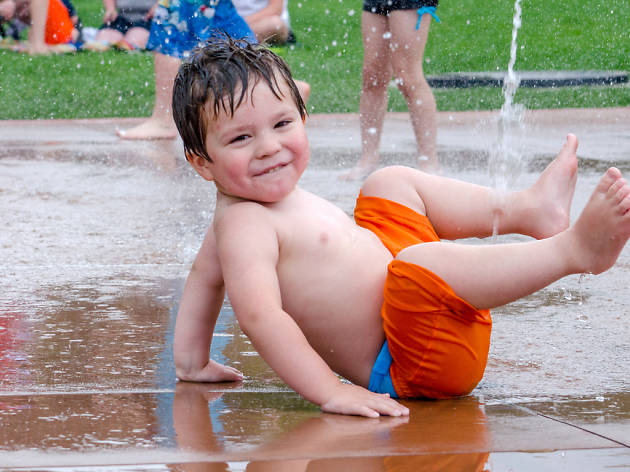 Splash pad © Shutterstock
Neve Zemer in Raanana, right near them Sportek is a lovely circular building with indoor and outdoor seating and an adorable cafe. Outside of the building is a plethora of sprinklers for water play. The whole area is inspired by music, so keep your eyes open for the musical touches that can be found all over the city, like the names of the streets which are all music-related.

Weizman St, Raanana
Tel Aviv Port ("The Namal" in Hebrew), is one of the biggest attractions for families in Tel Aviv. With three playgrounds spanning over 9,000 meters, the Namal's Yarid HaMizrach caters to kids of all ages. The playground equipment is outstanding – both visually and for the kids. Designed in England and Germany, this park includes slides, climbing ropes, a cable pyramid with hammocks and a 3 meter long zip-line. The playground in front of the Shilav baby store, features ride-able cows and horses complete with animal sounds. But the most action happens by the sprinklers near Iceberg Café, spurting forth from the ground and full of little tykes wet 'n' wild with happiness.

Tel Aviv Port, fountains near Shilav and Iceburg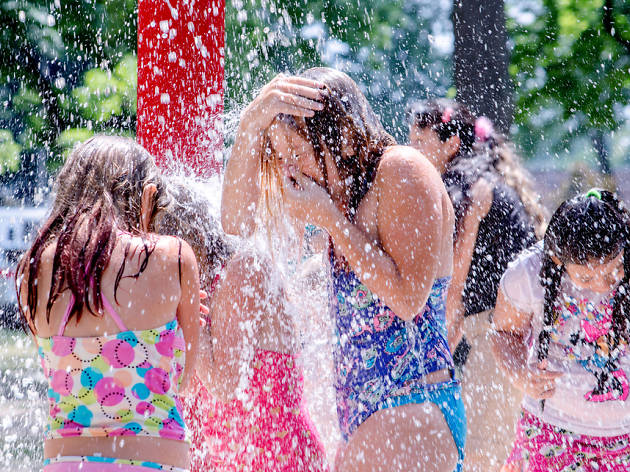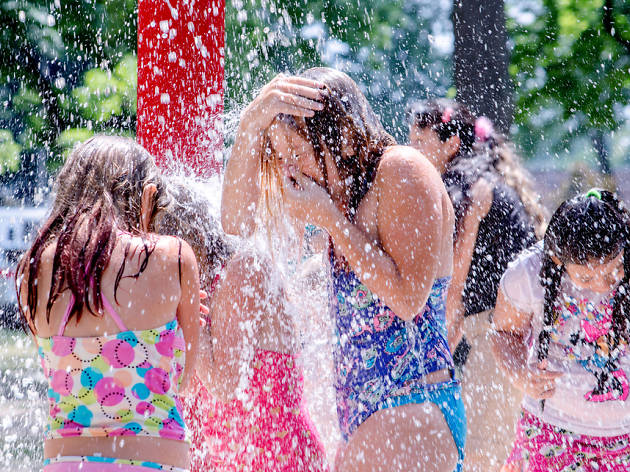 Splash Pad © Shutterstock
Petach Tikva, Park Yad Lebanim
This large park in the middle of Petach Tikva has a shaded playground and 15 fountains for water play. There is also the Gan Chai Zoo and a dog park. Also in the area are several museums such as the Petach Tikva Art Museum and the Adam Ve Ha Sviva (Man and the Surroundings) museum.

30 Arlozorov St, Petach Tikva
This seaside park boasts green lawns and panoramic views of the sea as far as the eye can see. Spread over 120 dunams (30 acres), the park is located just south of the Dolphinarium and stretches until Jaffa, featuring great playground amenities, a rope pyramid, and fountains that jet forth from the concrete that kids – and adults - love to dart around in. While the kids are splashing around, Mom and Dad can also exercise at the yoga platform or the outdoor gyms.

Opposite David Intercontinental along seashore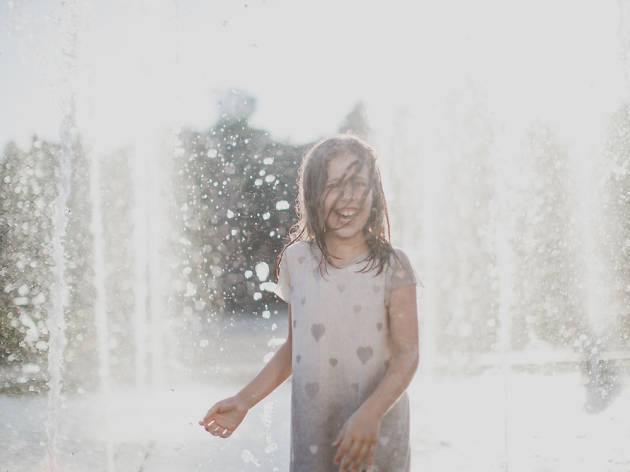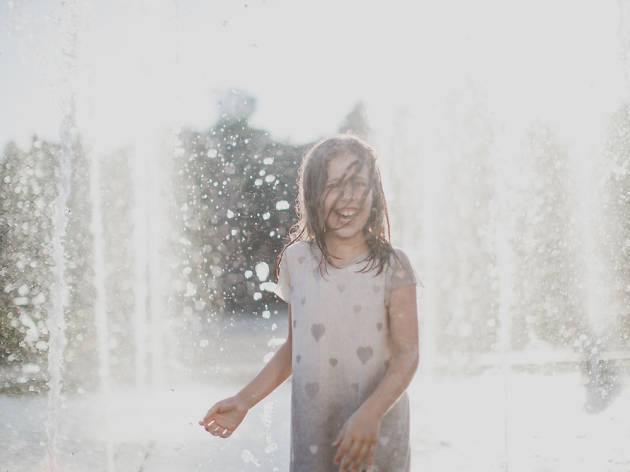 Splash Pad © Shutterstock
It's just the perfect amount of fountain fun, right next to the Tayalet. You can also follow up with a cold drink at the Fresh Kitchen cafe and a game of soccer on the grass.
69 Menachem Begin St; 8:00-23:00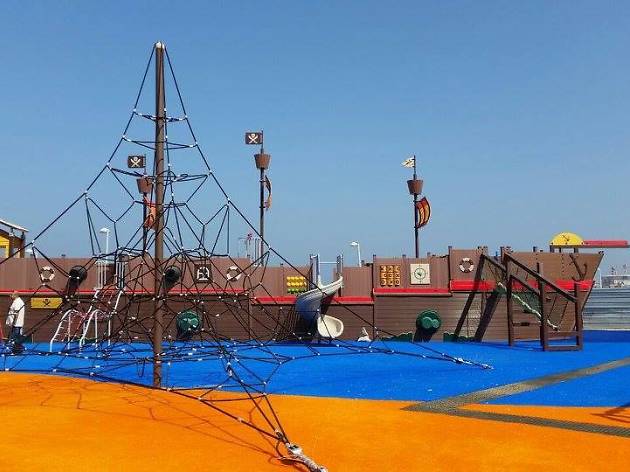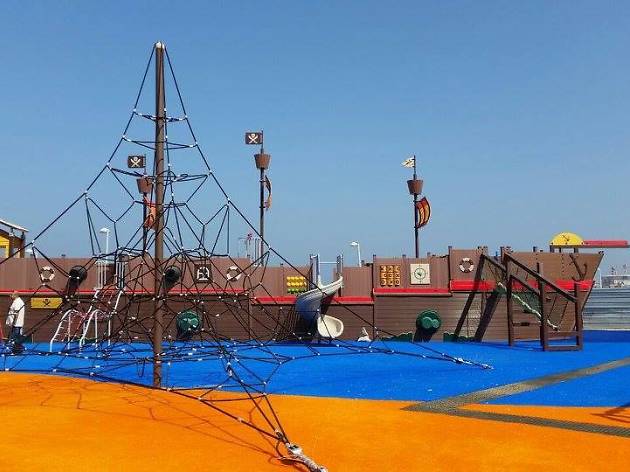 Pirate Park © Ashdod Yam FB page
It's 1,400 Meters of fun with playgrounds, rides, climbing ropes and water fun.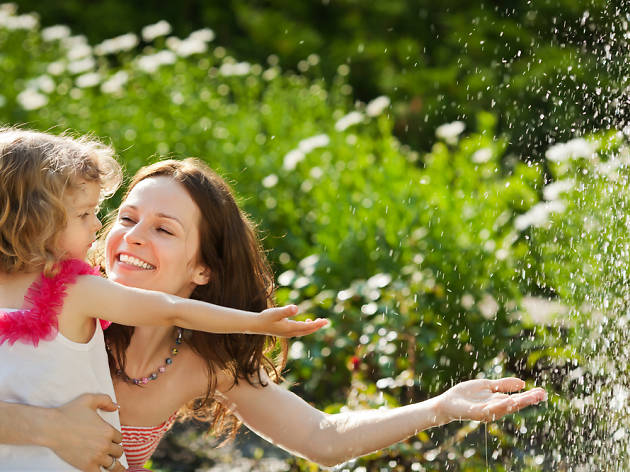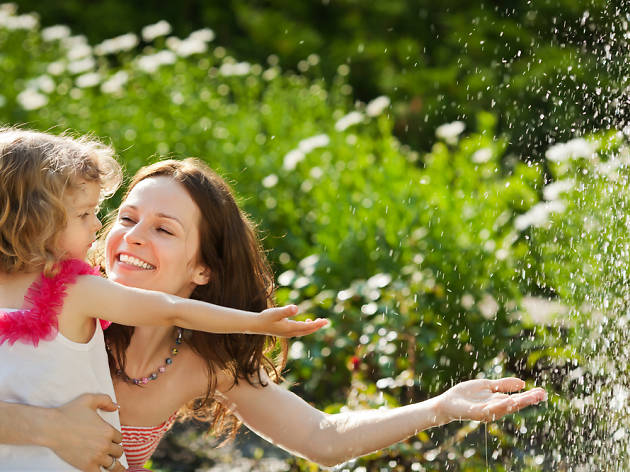 © Shutterstock
Kiriat Ono, near the Sportek
These colorful fountains are open all week. Play at the playground, or do sports outside with the kids.

11 Yitzhak Rabin St, Kiriat Ono, open all week from 17:00-19:00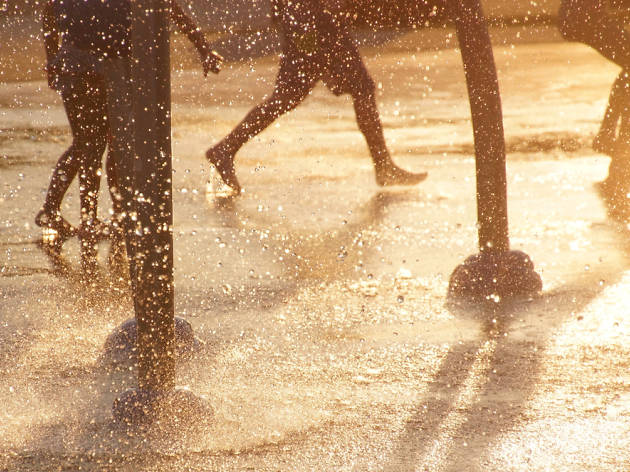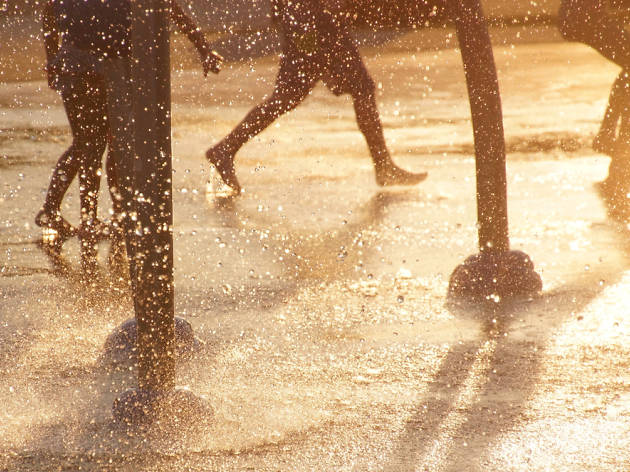 Splash Pad © Shutterstock
Find the fountains ready for action everyday 15:30-19:30 and Friday and Saturday from 9:00-19:00.