And...cut! 3 must-see films at the 34th Jerusalem Film Festival
The 34th JFF will once again showcase the world's finest contemporary cinematic trends
Since the first Jerusalem Film Festival took off on May 17, 1984, the international festival has spread its wings from a three-week, 100-film screening event to almost double the films, a handful of new genres, and a much larger following. Since its inception, while promoting international films, the festival has made sure to dedicate a central space to Israeli film as well, premiering local features, documentaries, and shorts. By reaching out in new ways like the open-air screenings at Sultan's Pool and through new genres like avant-garde, the much-anticipated summer event has become the most important cinematic gathering in Israel. For all you trivia-savvy, popcorn-butter-fingered, film junkies, here's a preview of what the 34th annual JFF has up their sleeves come July 13th.
Coming soon to a theater near you...
1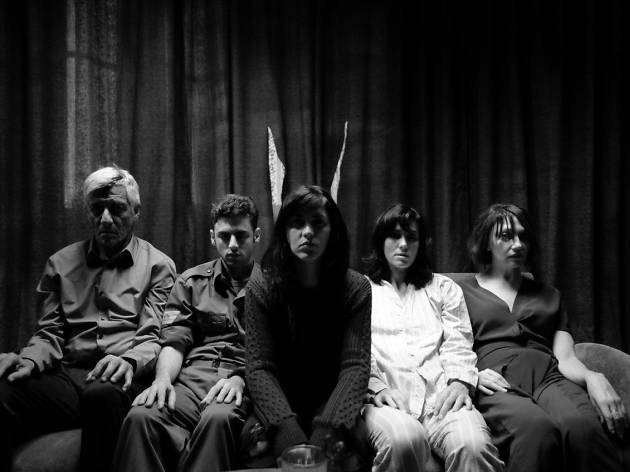 © Christian Huck
"Family" (Director: Veronica "Roni" Kedar)
In a perfect world, Lily would have grown up in a different family–in the lap of a father who wanted her presence, a mother who was not addicted to pills, a conscientious sister, and a brother who didn't want to sleep with her. But reality was not generous with Lily, and in life, you can't always get what you want...perhaps that's how Lily finds herself in the living room, staring at four dead bodies. "Family" is the perfect portrait of every family, if it is photographed in the dark.
2
© Omri Aloni
"The Cakemaker" (Director: Ofir Raul Graizer)
Thomas, a talented pastry maker from Berlin, is in a relationship with Oren, a married Israeli man. When Oren is killed in a car accident, Thomas travels to Israel to find Oren's wife, Anat, a new widow trying to continue her life and operate her small café in downtown Jerusalem. Compassion and curiosity lead Thomas to enter Anat's life under a false identity, and through his seductive pastries, to even change the face of the place. Without planning it, he finds himself more involved in the life of his lover's widow than he expected.
3
© Yair Agmon
"Rachel Agmon" (Director: Yair Agmon)
Rachel Agmon is picked up by a then-stranger, Haim Tzafriri, while hitchhiking. She is a single religious woman from Jerusalem; he is a secular farmer, married and a father of six. And yet, despite their differences, they end up having a long affair and even bring a child into the world.
Thirty years later, the boy–the film's director, Yair Agmon–sets out to understand the disturbed story that gave him his life. Through two trips, Yair succeeds in extracting two conflicting stories from his parents, which have no connection whatsoever. Two stories that are also one story–funny, crazy, and full of lies–about the misery and glory of his life, and the great love that pulsates through it at all times.
Check out the event for full info