Caught on camera in the Holy Land...
They can run, but they can't hide. These famous international icons paid Israel - and the paparazzi - a visit
Madonna
In fact, when Madonna began practicing the mystic religion of Kabbalah, she adopted the Hebrew name Esther. The American celebrity visited the Holy Land on a spiritual quest and, believe it or not, she loved it so much, she even bought her self a brand new house in Tel Aviv.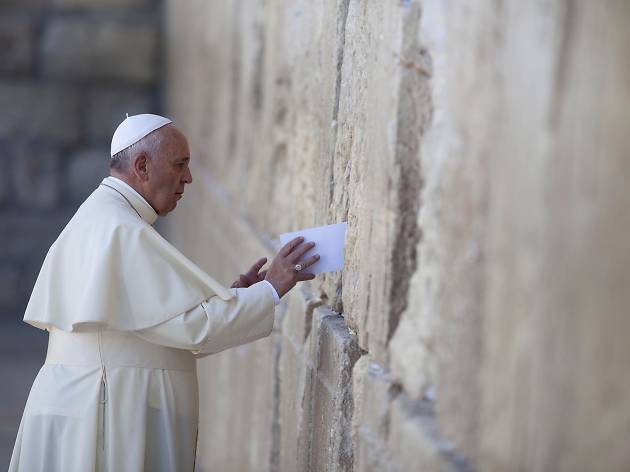 Lior Mizrahi
Pope Francis
The Pope finished his tour of the Middle East with a stopover in Israel. He visited the West Bank earlier that day, calling on Israelis and Palestinians to leave 'no stone unturned' in the quest for peace in the Middle East. Perhaps that's what he wished for on the impressively large note he slipped into the cracks of the Western Wall.
NEXT