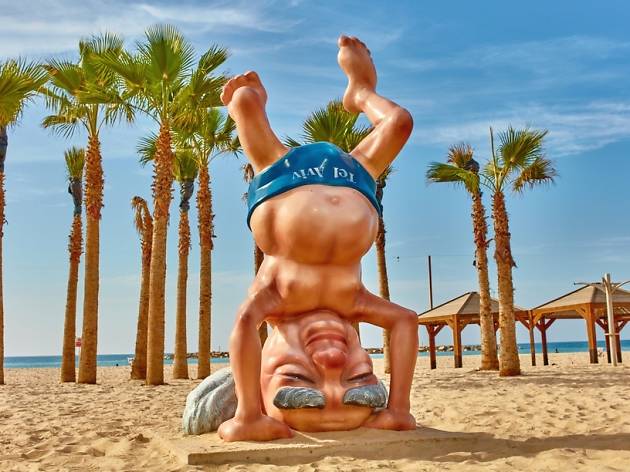 6 English Facebook groups that will turn you into a true Tel Avivian
Updated: Thursday December 31 2020, 3:25pm
Join these Facebook groups to connect with other internationals and find exciting this to do in Tel Aviv.. in English!
Tel Aviv INSIDER is a group for any Tel Avivians to post about insider events, parties, deals, opportunities, or just to connect with the wider White City community. Share and find activities to do in Tel Aviv that wouldn't usually be posted elsewhere.
Internationals in TLV is an online community of ex-pats living in Tel Aviv who want to connect with other internationals in the city. If you chose to leave your home country specifically to live in Tel Aviv and want to meet like-minded people, this is the place to start.
Share events in Israel that take place exclusively in English. This is a great way to find out where to attends lectures, visit certain exhibitions or go to a live show.. all in English!
Belle Aviv is a group for ladies only. Women who live in or around Tel Aviv can feel free and comfortable to talk about whatever you need, respectfully. Because that's the way it should be.
LoveLoveIsrael is a travel online community specializing in reaching English-speaking tourists and places to eat at and stay, and centrally focused on the best days out and attractions in Israel for children, adults, teens, and families. You can also find all you need to host events and "simchas" in Israel.
This group is a place to ask questions and seek advice from other Anglos living in Tel Aviv. Living in Tel Aviv can be tough, but you're not the only one having to go through it. So why not ask someone who already has? Find answers to questions already solved by other Tel Aviv Anglos, such as where to buy the best electric bike, who can recommend a good handyman or what government office to go to get a new ID.
Share the story